So you will have seen my Pink Panther T Shirt, Johnny Bravo T Shirt and Speedy Gonzales Tee…Now I have this, The Soft Kitty T Shirt 😀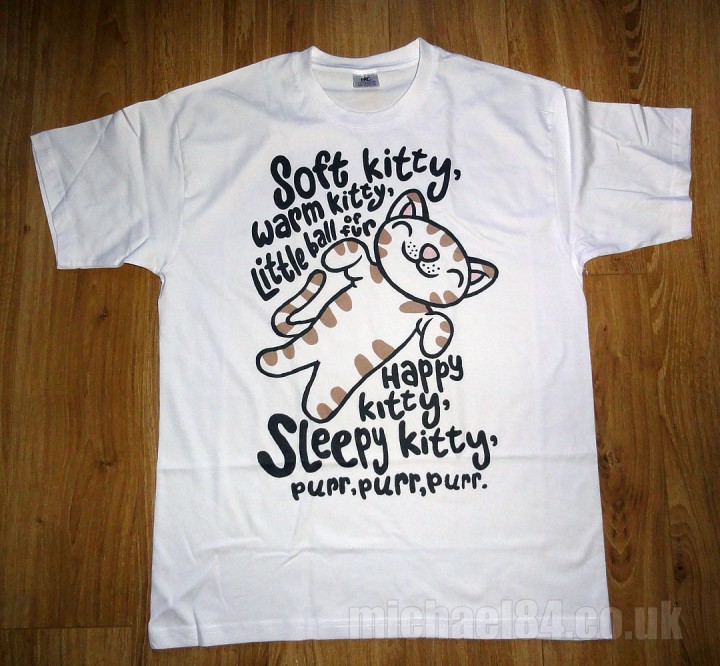 Soft kitty, warm kitty little ball of fur. Happy kitty, sleepy kitty, purr, purr, purr. I love it!

Of course is the fron The Big Bang Theory, so if you are a fan of the show you will know the phrase, if not then I guess you won't.
The quality is really really good, and I am very pleased with it. Super soft, comfortable and a great fit. I had lots of trouble trying to find this in a mens style, most sell it in a womens fitted tee, but I eventually found it.