Here it is, my newest pride and joy in terms of football shirts, it is the new Spain Goalkeeper shirt for 2011-13, i.e. the one worn in the Euro 2012 competition.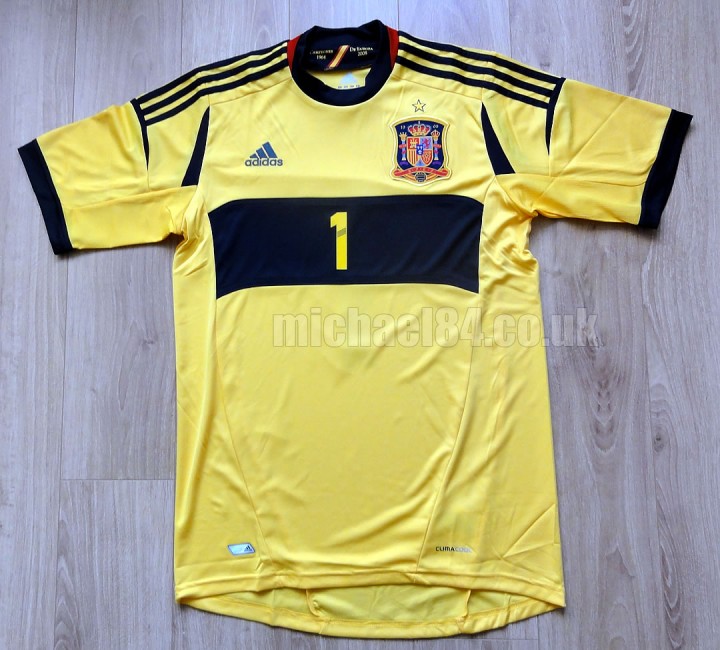 As I have done for a few years now, I bought this direct from Spain, since you cannot get them here in the UK (not that I have ever seen). I could have got this last week, but I held off, because I wanted to wait for the place to get the official printing so I could have it printed, which this is.
Number 1 and Casillas of course 😉 Something interesting about the printing…Casillas has "I Casillas" printed (i.e. Iker Casillas) on this shirt, something he has never had before for Spain. I noticed that it was printed this way against England, instead of just "Casillas". I am unsure as to why this is, and if he will have the "I Casillas" printing on his shirts in the future for Spain, but this one has that. I know some players do have this, e.g. A.Iniesta, and Torres used to have F.Torres; But Casillas has never had this to my knowledge.
Here is the back: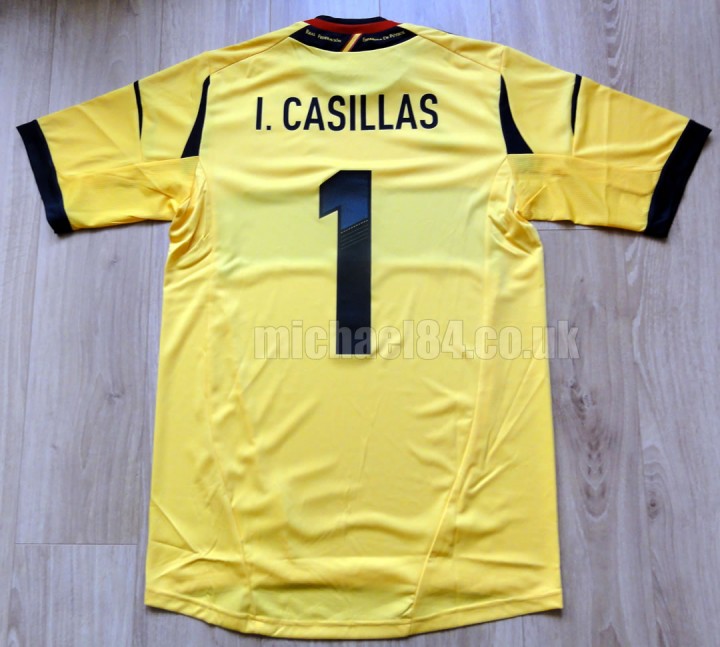 I really like the design. The numbers look plain and boring from a distance, but they are a little bit graphical. The actual shirt itself is a nice design, with the star for the World Champions of course, all these Spain shirts are made primary for the Euro's, in the neckline it has the "Campeones De Europa" (european champions) wording with the years, and this shirt lacks the world cup winners gold badge the previous shirt had, something which will probably return for the shirt they have during the next world cup.
Here are some close up pics, so you can see all the details.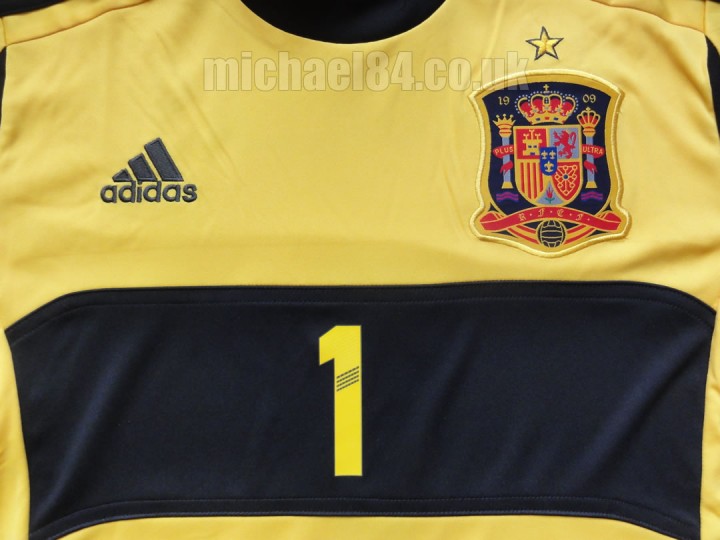 Front close up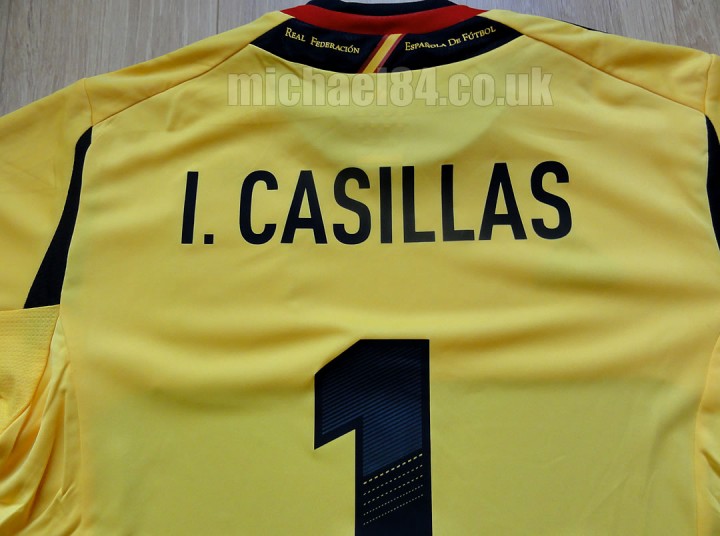 Close up of the back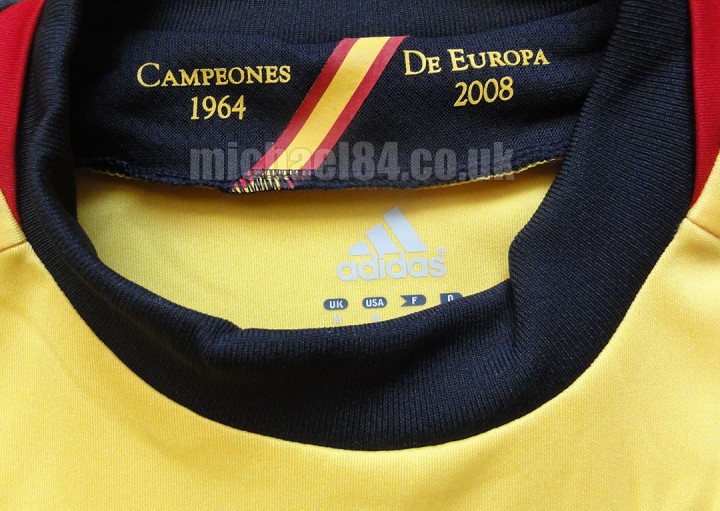 Neckline of the shirt. The design is also on the home shirt "Campeones De Europa".
UPDATE
I also have the 2012 Away Spain Goalkeeper Shirt here