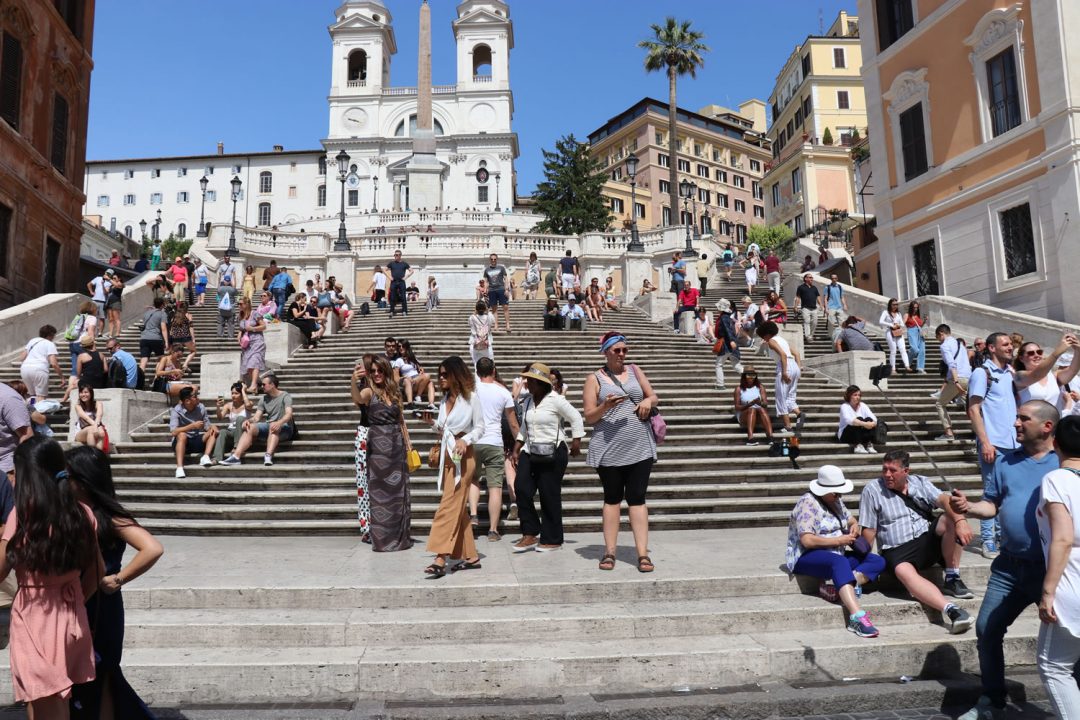 My journey to Rome started at Newcastle at around 5:45 when I got to the airport, boarded my flight and got underway! It almost started with disaster, There were strikes on in Italy, and Easyjet and Ryanair had both cancelled flights. but thankfully the strikes started at 13:00, with my flight from Jet2 scheduled to land before that, the pilot advised us of the strikes and said they'd fly quicker to make sure they avoided them.
Once I got to Rome I decided to take the Leonardo Express to the main station which is Termini and within 30 minutes or so I was there. I then had a bit of a walk to my hotel, and since I've never been didn't know my way around, so it took a little longer, but I finally found it and got checked in. I'll write a review of the hotel separately.
My first stop was the Spanish Steps. They were close to my hotel, and on the way to the Metro station Spagna where I'd take the Metro to the Colosseum. The one thing you'll notice which I found out is that this is a chill out place to sit, which is really cool and I loved it. I spent a lot of my time there. Another thing you'll notice in my pictures is the number of people taking selfies 😀
As for main sights and attractions, I wanted to go to the Colosseum first, and then the Roman Forum and Palatine Hill – All of these are really close together, so it's worth seeing them all at once. I took the Metro there, and it was pretty good, although it was so busy! I've been on the London Underground on the Piccadilly Line on Friday at rush hour, but this was even more hectic.
I got myself the Roma Pass, and for me this was well worth it. I got instant access to 2 attractions, travel on public transport and discounted tickets to other things too. Personally I think it's worth it for the travel and the access to the attractions. I saw the queues for tickets and even just for picking up tickets in the Colosseum which were pretty big. I bypassed those and headed straight for the security check.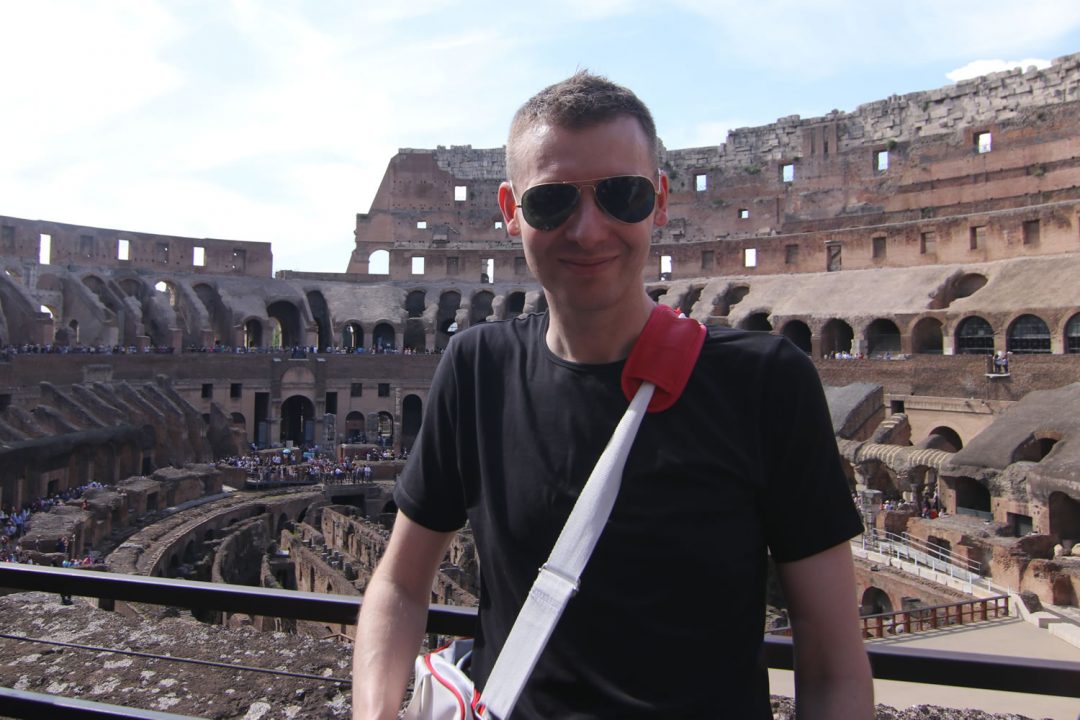 Inside the Colosseum – It's pretty impressive. Definitely a must see. Once inside I had a good look around, but it is quite crowded which is to be expected.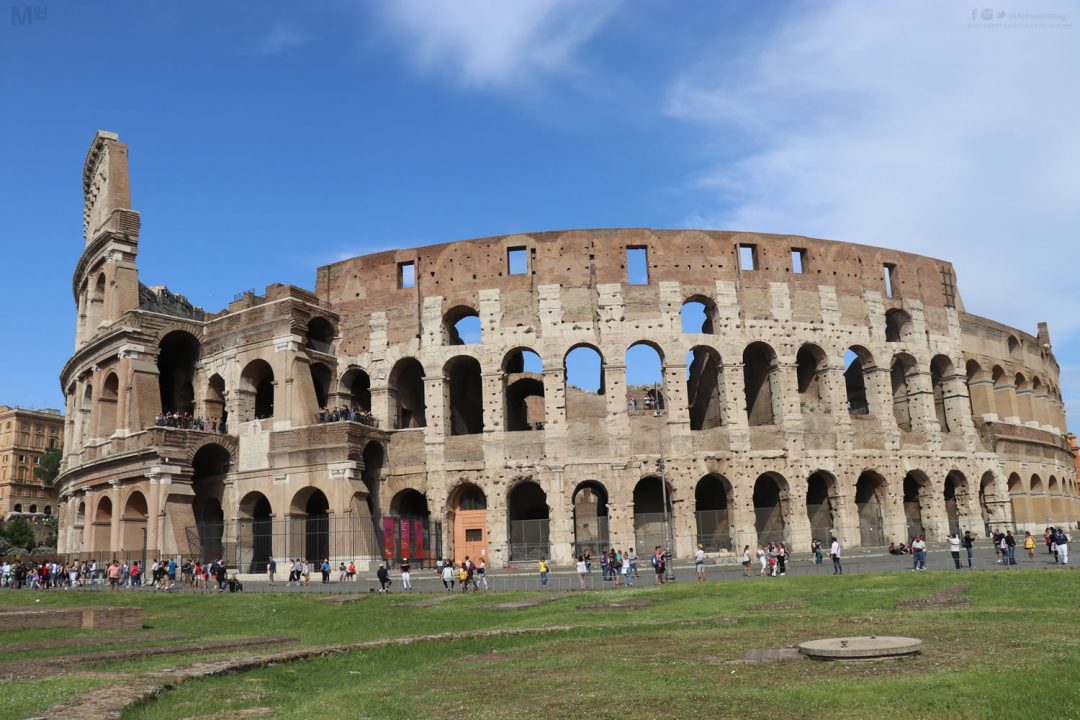 Outisde – On my way to the Roman Forum and Palatine Hill.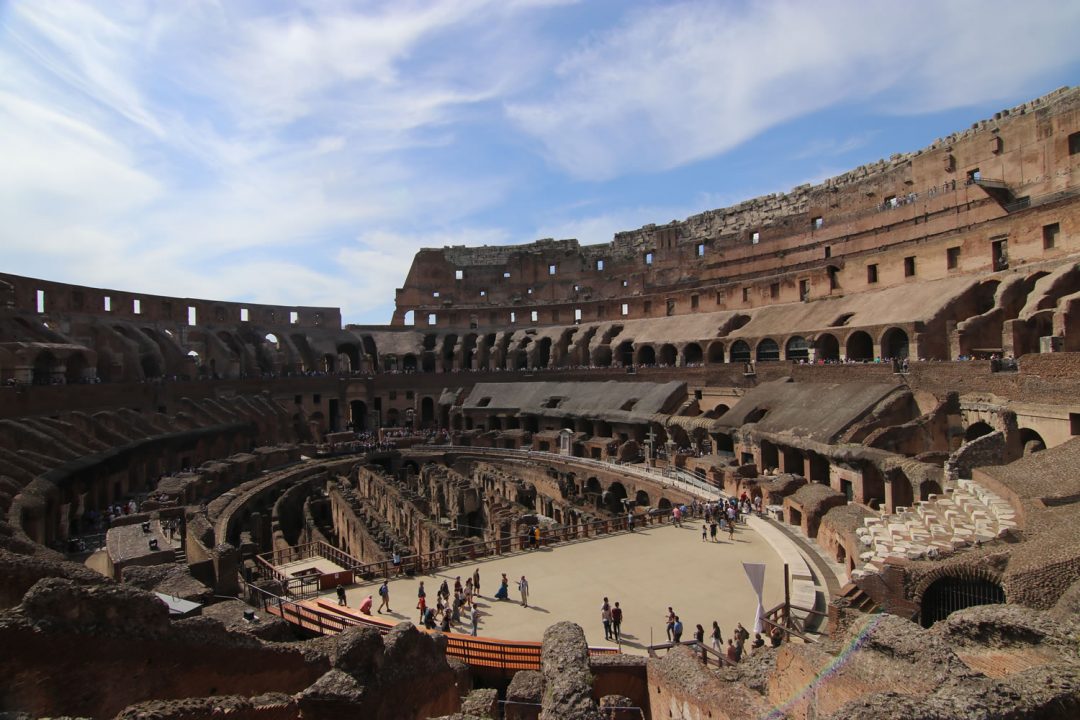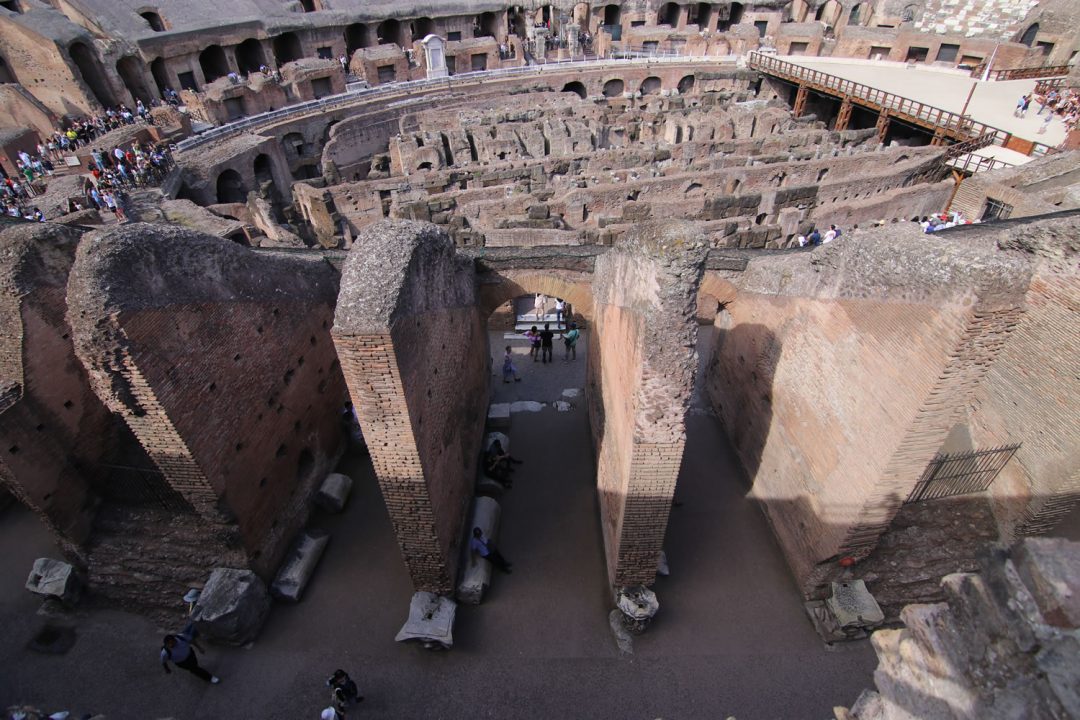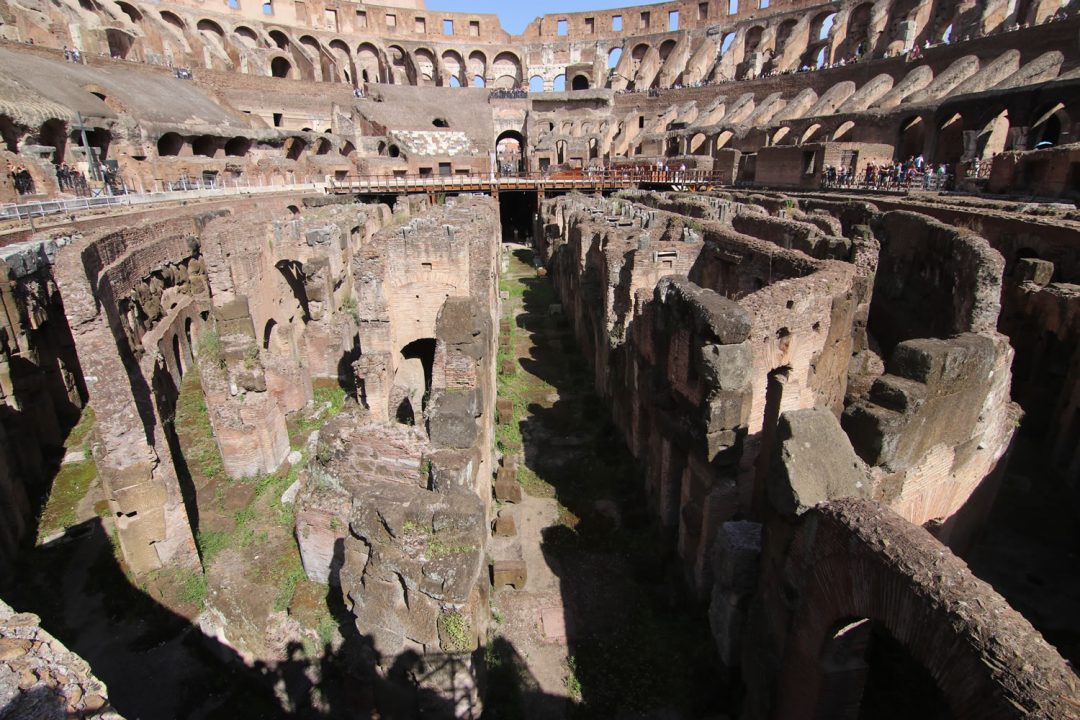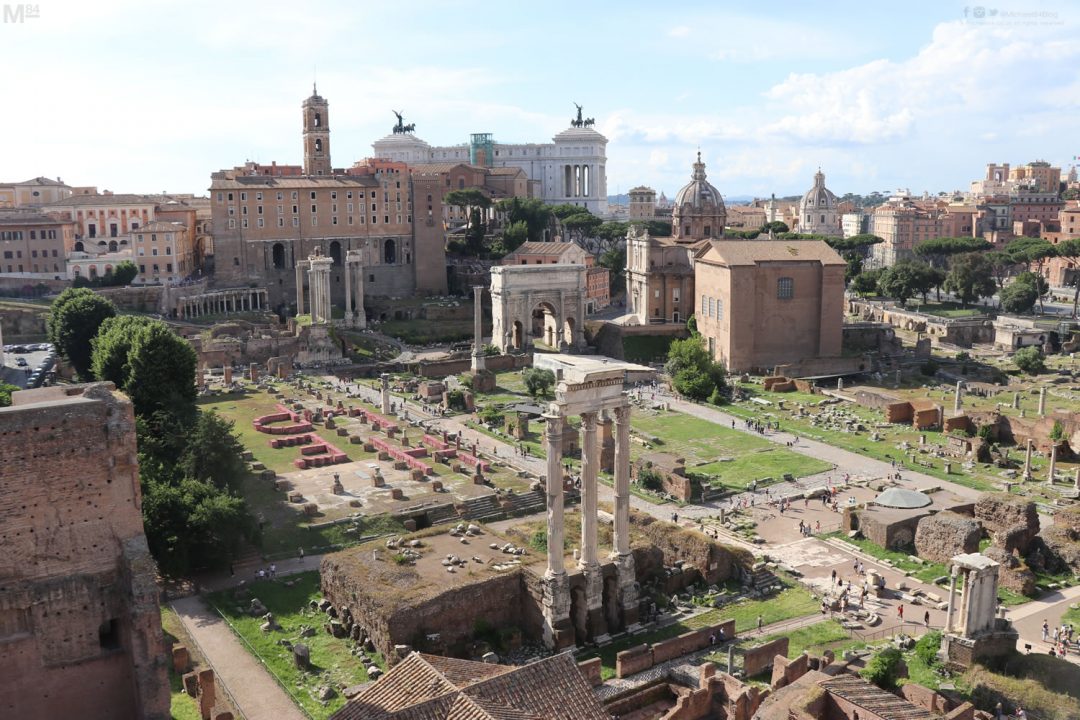 Palatine Hill and The Roman Forum are huge! I was in there for the longest amount of time and didn't explore it all, but I had a really good go and had a good look around. This was kind of busy, but because of it's vast space, didn't seem overcrowded. If you go I advise taking water or a bottle, I was dying of thirst so I had a drink from a fountain – I had read about the fountains you could drink from and these are really handy – Once you find them you'll wonder why every city doesn't have these!
Here's some more pictures from Palatine Hill and the Roman Forum.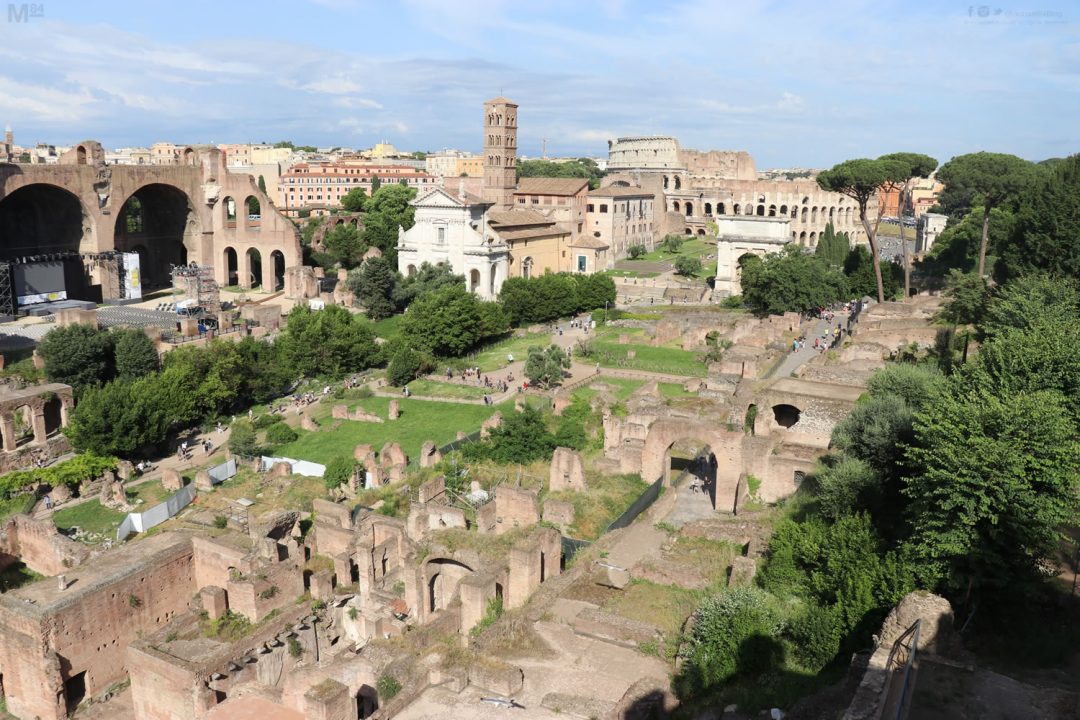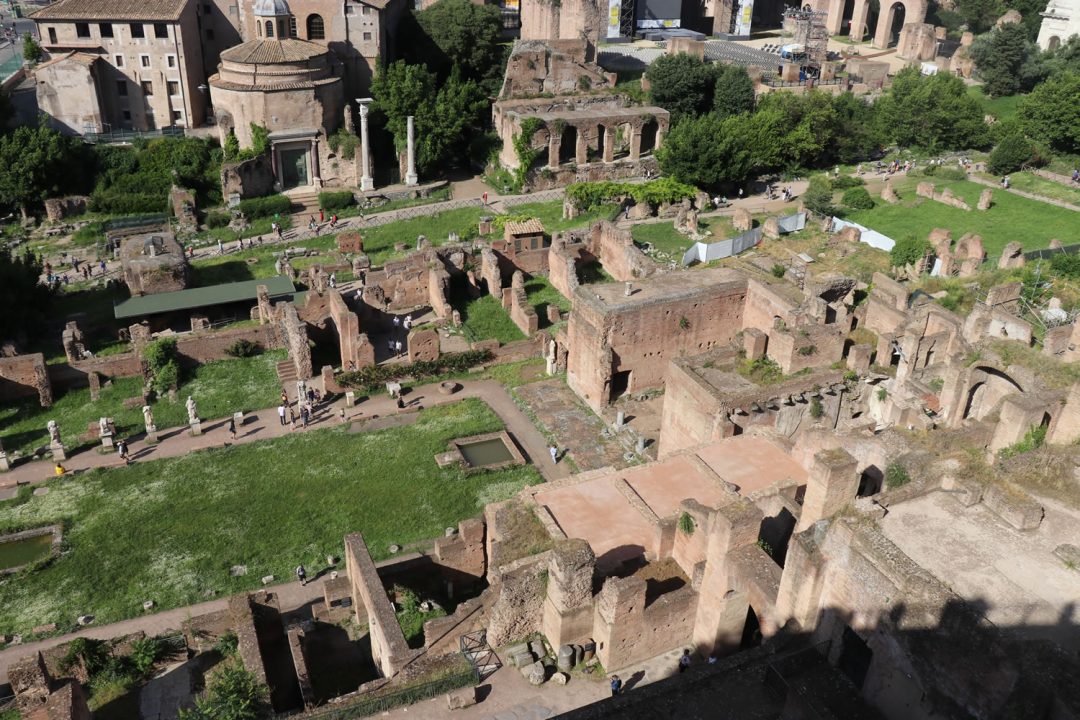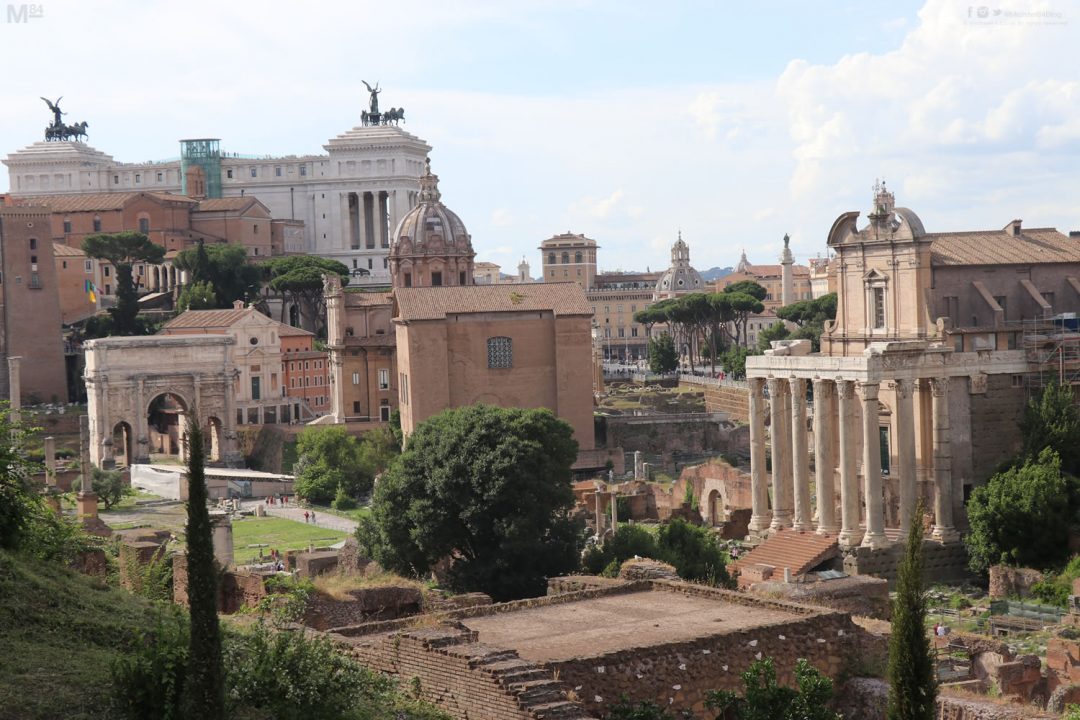 So after my early wake up, travelling and seeing all of this I was exhausted! Day 1 was over, and Day 2 is next.