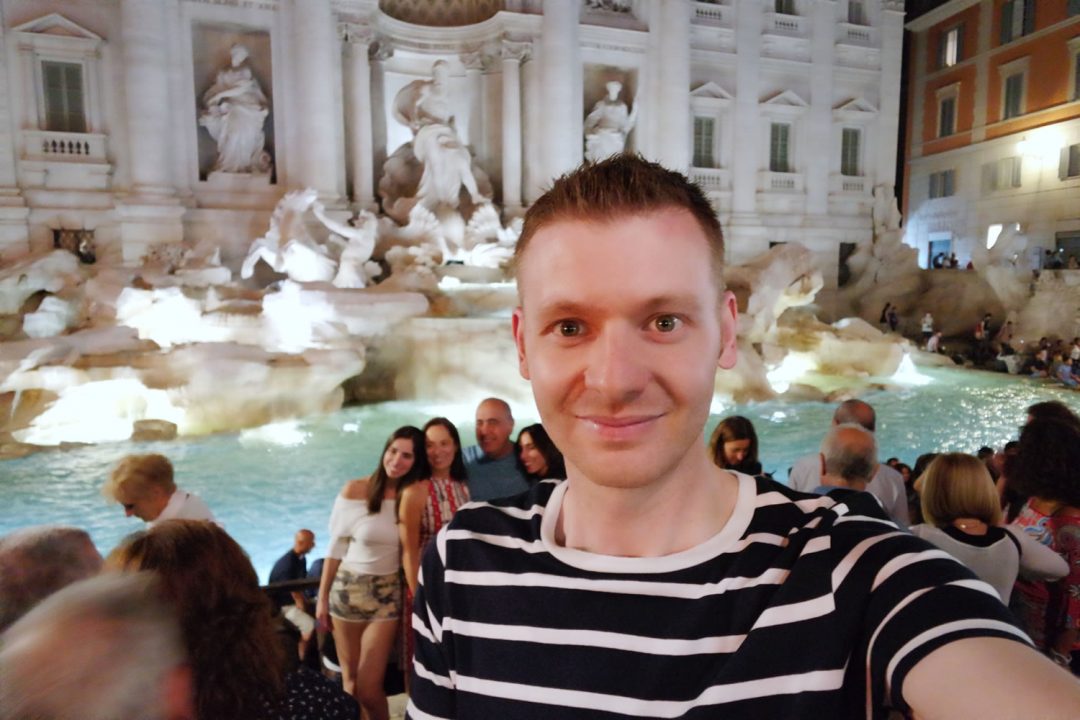 Happy Friday!
I thought I would do a little flashback Friday for today, and it's from when I was in Rome…God that was around 6 weeks ago! Who else is feeling in holiday mode? Whenever we have good weather here, it always makes you want to go on holiday, right?
I clocked up a hell of a lot of miles when I was in Rome during the day, and was pretty exhausted on a night, but I had to go out at least one night and see the city in the evening. Since I was central to both the Spanish Steps and Trevi Fountain, those are the places I went to, and they were quite bustling in the evening.
I went for a gelato while going towards the Trevi fountain, it was so nice to eat while walking around Rome on the evening, which was still quite warm. As I mentioned it was quite busy on the night, with plenty of people jostling for position to get a picture in front of the fountain.
I took a few, and most had people in the background with people doing exactly what I was doing which was to be expected.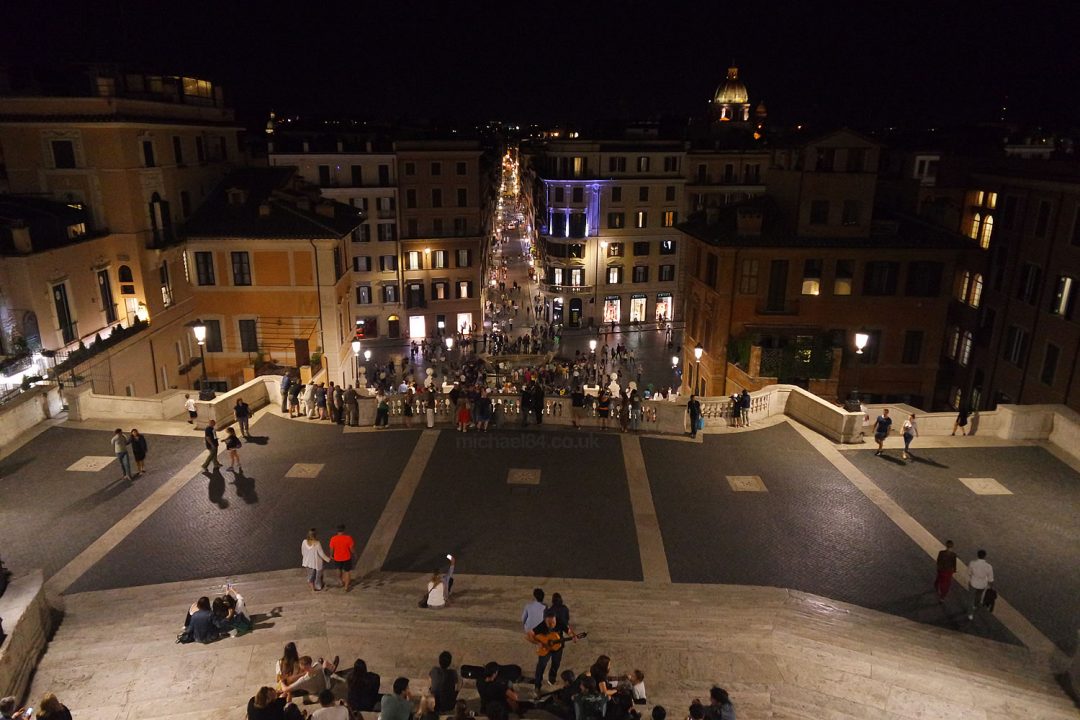 From there I walked around a bit, then decided to go to the Spanish Steps, and let my iPhone map direct me – Rather than going back over my steps, taking a different route. It took me some weird way, I went from being in streets with loads of tourists to being on a street which was deserted, quiet and dark, and didn't really recognise where I was.
I kept on going, and realised it was taking me to the top of the Spanish Steps rather than the bottom, which was good, because I got a great shot from there.
That big long street does look cool in the night, it is Via Condotti, which as you can see is rather long, and is home to luxury boutiques and shops like Gucci, Moncler, Prada, Bvlgari and more.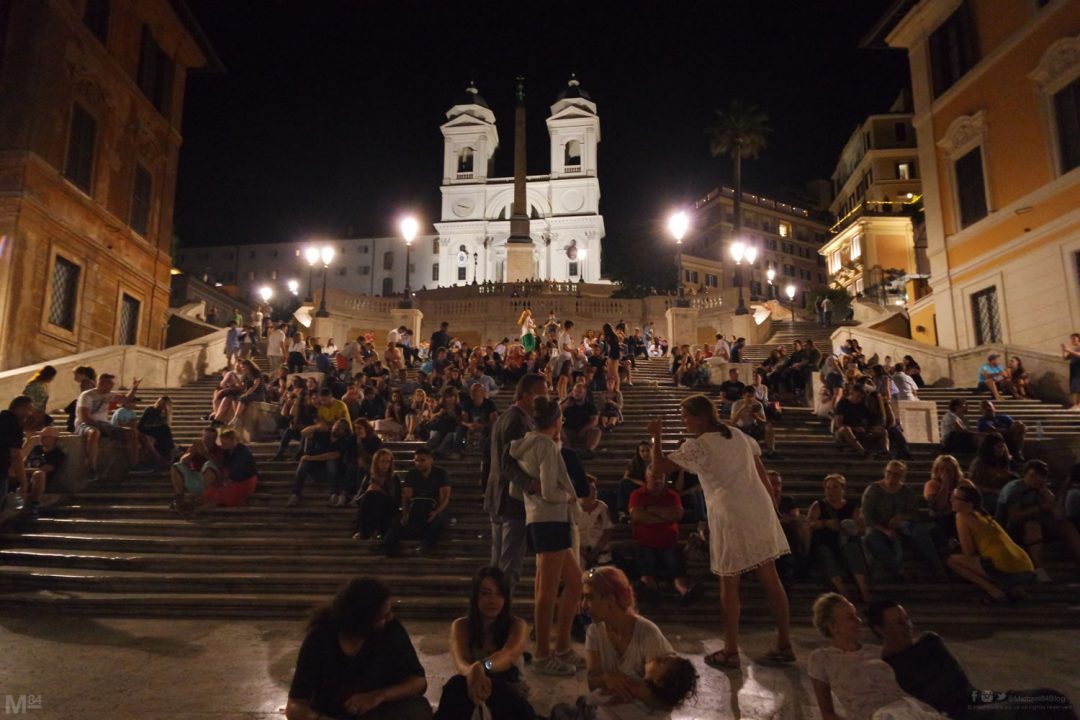 If you're ever in Rome and think of going to the Spanish Steps on a night because you think they'll be less crowded, think again. When I was there it was quite busy on the evening which I was pretty surprised at.
I sat and chilled there for a while, and then left. It's cool on a night, but much better on the day time in my opinion where you can soak up some sun 🙂
Since I went in the Summer it didn't get dark for quite a while, but it's something you have to see on an evening. the hot spots I went to were particularly busy with other tourists, and there's no problems with walking around in the dark.