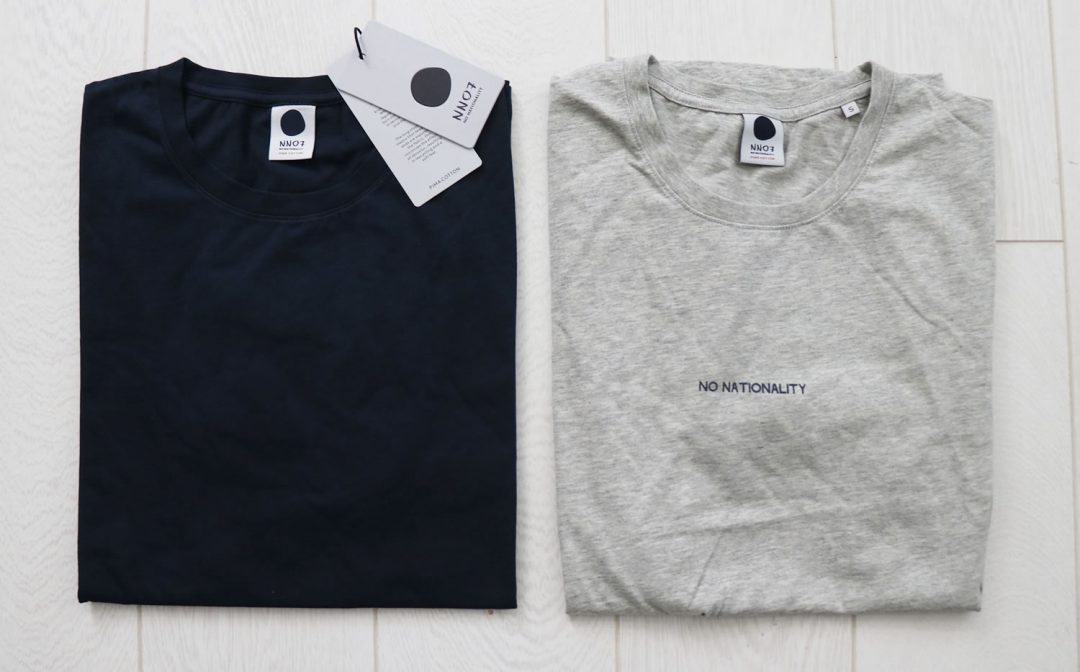 Hey guys!
First of all I have to say happy July. I can't believe that June is over, and we're supposed to be well into the Summer now, but other than last week, the weather hasn't shown it.
Hopefully it will only get better, and we have more T-shirt days, since I've bought quite a few T Shirts lately 😉
Have you bought anything in the sales?
They're always on around my birthday which is both good and bad; It means that if I ever buy anything before my birthday it's usually more expensive than after it 😀 This year the summer sale seemed to start early, and a couple of days ago I got myself a couple of Pima cotton T Shirts from NN07.
I really like these tees, and here's why…
They feel really nice, since they're made from Pima cotton. If you don't know what that means, you should read my basic t shirt guide which explains it all in great detail. But to cut that short, it's cotton which is grown in Peru and uses extra long staple cotton, making it better quality, and super soft to touch.
These two tees are not my first NN07 T Shirts…At the back end of last year I also picked up a black No Nationality T Shirt, and I was really happy with the quality and fit. So when I saw these in the sale I decided that I'd pick up a few more this time round.
First up is a navy T Shirt. I don't have too many plain navy T Shirts, it is a staple colour and so I decided that I'd get this one, so I have a really nice, high quality T-shirt in a navy option. I have a lot of black and white, and now a really good navy option too.
It's plain, so can be dressed up if I like, or just worn more casually.
Second I got a grey T Shirt with the No Nationality branding to the front. Small slogans and small branding is very popular, I think it's stylish, and lots of luxury, streetwear and now high street brands are picking up on it. NN07 is a Scandinavian brand, all about minimalism, and that's what small branding is all about.
The fit is also very nice. Not super fitted, but not too loose either. They are ever so slightly longer than some of my standard T-shirts, which gives my body a better fit, since I am reasonably tall.
Overall they are just very nice T-shirts to wear, and I can recommend them if you're looking for a plain or minimal style premium T-shirt.
Thanks For Reading...Want More? 🙌
Hi, I'm Michael 👋 I'd love you to subscribe to my newsletter for exclusive content & updates on my blog straight to your inbox. (No spam, I promise!)