They're out of stock everywhere in the UK and abroad… Do I look happy?

As soon as I heard about the Nintendo Classic Mini aka NES Mini, I wanted to get one.
I heard about them as soon as they were announced, and thought they'd be pretty popular among a few people like me, who love a bit of retro gaming.
I didn't bother pre-ordering at the launch, they sold out everywhere almost instantly! I didn't think it would be so hard to get one, and after a couple of weeks of the launch, I finally got one!
The original NES was one of my first ever consoles; I did have an Atari 2600 but probably too young to understand what they really were all about. I got a Nintendo when I was about 7 or 8, I can't actually remember whether it was a Christmas present or Birthday, but it was obviously my favourite present.
Now we can all relive the good times with the brand new Nintendo Classic Mini! 😀
It is worth it? Definitely! Here's everything you need to know.
30 Games Built In
I wish back in the day I had 30 games with a console, and all for only £50!
If you're reading this you'll know the games, I'll list them at the bottom but many of the favourites are there; Super Mario Bros, Mario 2 & 3 as well as a few I've not played in years such as Double Dragon and other's which I don't think I've ever played and look forward too such as Excitebike.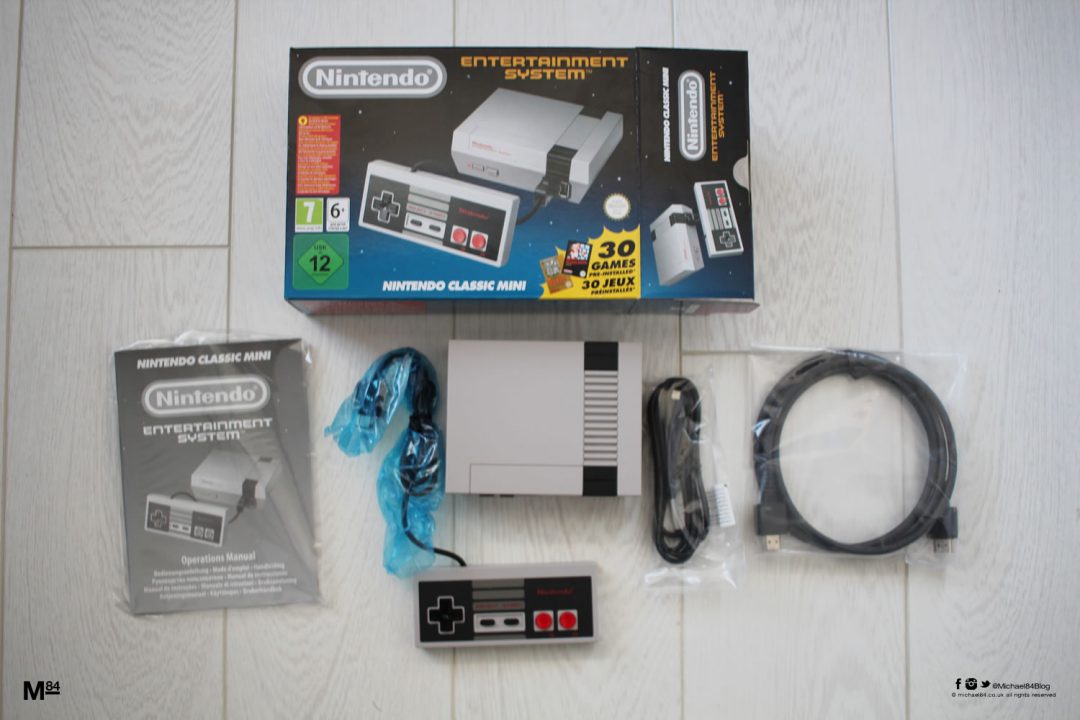 Unboxing & Setup
In the box you get the console, an HDMI cable which is a nice length, and a Mini-USB to USB cable for power. Note there's no AC Adapter in the boxed UK version. I have tried it with a USB power bank and it works perfectly, so no real need to plug it in the wall, although you'll need to if you want to play for a lot of hours, so using a USB-Adapter will come in for this.
All you need to do is plug it in and away you go, as simple as that! No downloading a million gigs of updates before you play, no requirement of being online, just retro gaming 😉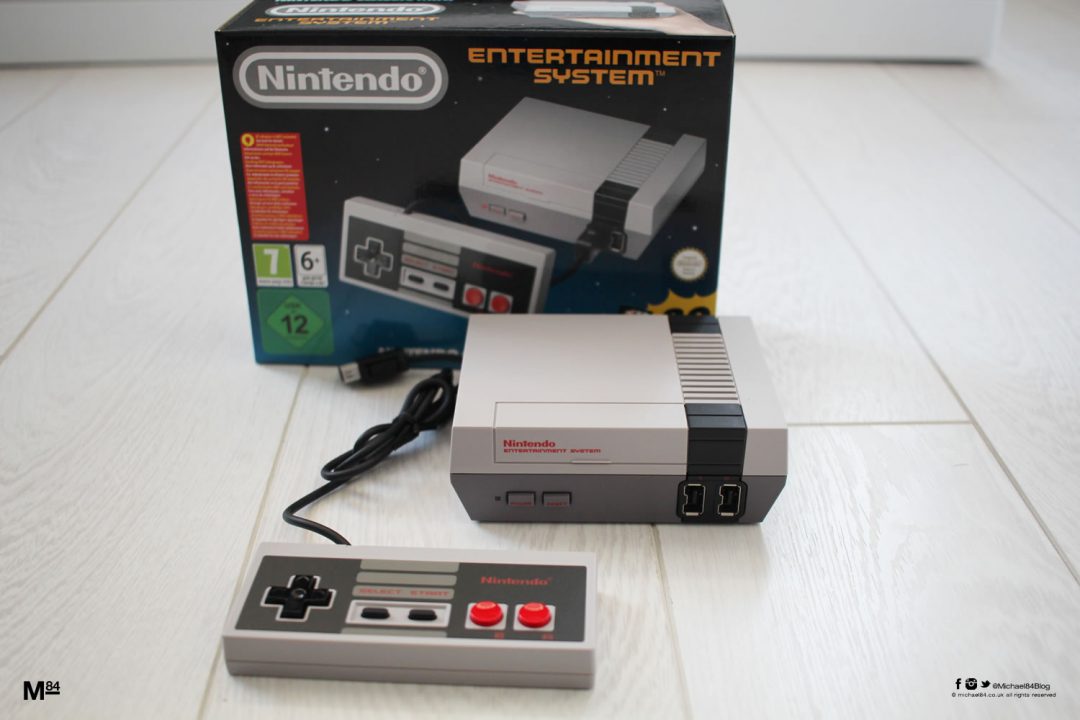 The Machine
The machine feels pretty nice, well built enough, and it's really light. It's also pretty small, I know everyone says this but you really need to have it in your own hands to see how small it is and feel how light it is.
The Good
Everything! No really, there's nothing bad about this console. I have only used it for a little while, but I really like it, and it does meet expectations. The controller cable is a little short, meaning you have to sit close to the screen, but I kind of like that, this is a retro machine, and I want to go back to the old days of wired controllers, if you want new tech and fancy things stick to XBOX or PlayStation! 😉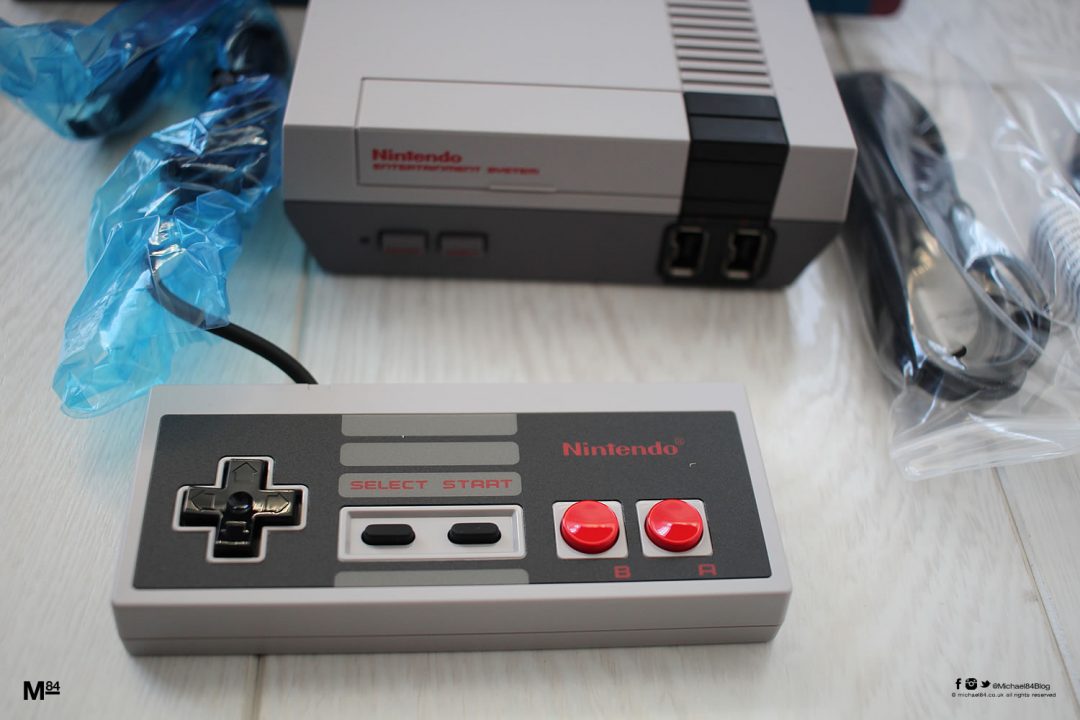 The Bad
I should mention the controller, just because everyone has criticised how short the cable is. Yes, it's true. I think the cable is around 1.8m which is not long at all, and actually shorter than the original back in the 80s/90s (so I've read).
It's not a big deal to me, the HDMI cable is pretty long, so that can compensate just a little bit for the short cable; You can also buy 3rd party controllers with longer cables, or extensions if it really bothers you that much.
Should I Buy This Or An Alternative Such As An Emulator? (e.g. Raspberry Pi / RetroPi)
Yes, you can buy an Emulator or Raspberry Pi, and it will be able to play a lot more NES games, and more beyond that too, in fact I've already got a JXD S7800B and I like it.
But this is an official Nintendo product, there's no messing around, just plug it in and go, it's retro, it's nostalgia, and you get all of this for only £50.
If you like retro gaming, you want to go back to your childhood or you even want to introduce your kids, friends or family to the good old days, it's the perfect way to do it.
The Verdict
It's already mentioned above, but I will say it again, it's a great little machine for people who loved console gaming back in the day, so buy yourself a Nintendo Classic Mini, if you can that is!
Please keep checking stock in the usual places, you'll get one (eventually) and get it for the RRP of £50; Please don't pay more than that.
NES Classic Mini Games List
Balloon Fight
Bubble Bobble
Castlevania
Castlevania II: Simon's Quest
Donkey Kong
Donkey Kong Jr.
Double Dragon II: The Revenge
Dr. Mario
Excitebike
Final Fantasy
Galaga
Ghosts'n Goblins
Gradius
Ice Climber
Kid Icarus
Kirby's Adventure
Mario Bros.
Mega Man 2
Metroid
Ninja Gaiden
Pac-Man
Punch-Out! Featuring Mr. Dream
StarTropics
Super C
Super Mario Bros.
Super Mario Bros. 2
Super Mario Bros. 3
Tecmo Bowl
The Legend of Zelda
Zelda II: The Adventure of Link
RELATED
Thanks For Reading...Want More? 🙌
Hi, I'm Michael 👋 I'd love you to subscribe to my newsletter for exclusive content & updates on my blog straight to your inbox. (No spam, I promise!)