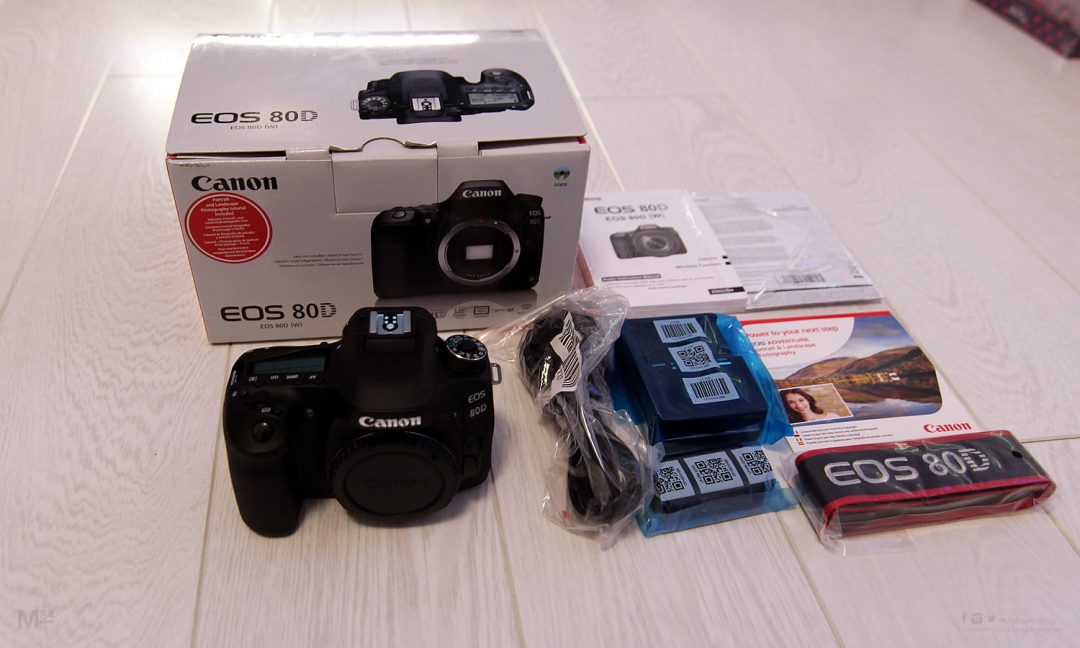 I got a new camera!
Actually, I have had it for a couple of weeks and have been playing around with it; It's the Canon 80D!
I bought my first and only DSLR back in 2012 and it was the Canon 600D. It's been a good camera to me, and I've taken it so many places and made some great memories with it. I decided that I'd upgrade to something a little better, and after waiting for a long time, after lots of reading and making up my mind, I went for a Canon 80D.
Why Not Buy A Full Frame Like The Canon 6D?
I will be honest and say I have been looking and thinking about getting the 6D for probably over a year. It's a full frame sensor, and has lots of trinkets like WIFI and GPS; modern tech that my little 600D did not have even though they're around the same age. The 6D is the wallet-friendly little brother of the 5D (which I also considered), pretty much the professional photographers industry standard (for Canon shooters). The biggest draw was obviously the full frame sensor, but then I got thinking, it would be nice to have, but do I NEED full frame for what I do?
I don't print photos, I'm not a professional photographer selling prints, all my photos go on the web (or social media), they're JPEGS so compressed, and they're shrunken down even further to fit the blogs/sites/social media I upload them too. I know lots of bloggers aspire to go full frame thinking it's an upgrade path, and the obvious higher price is a stumbling block, but I honestly don't believe that going full frame will elevate your photos, not on it's own…Can you look at a bloggers photo and tell what kind of sensor they've used? honestly? No, me neither.
Then there's the lenses; It always makes me laugh when I see bloggers talk about their 5D like they are now pros as they own a pro camera, then they'll talk about their £80 50mm lens; The same one most of us use on the cheaper DSLRs! I don't think I am a good enough photographer to pay £1000+ on a single lens, and buy a few of them, so then there's that too.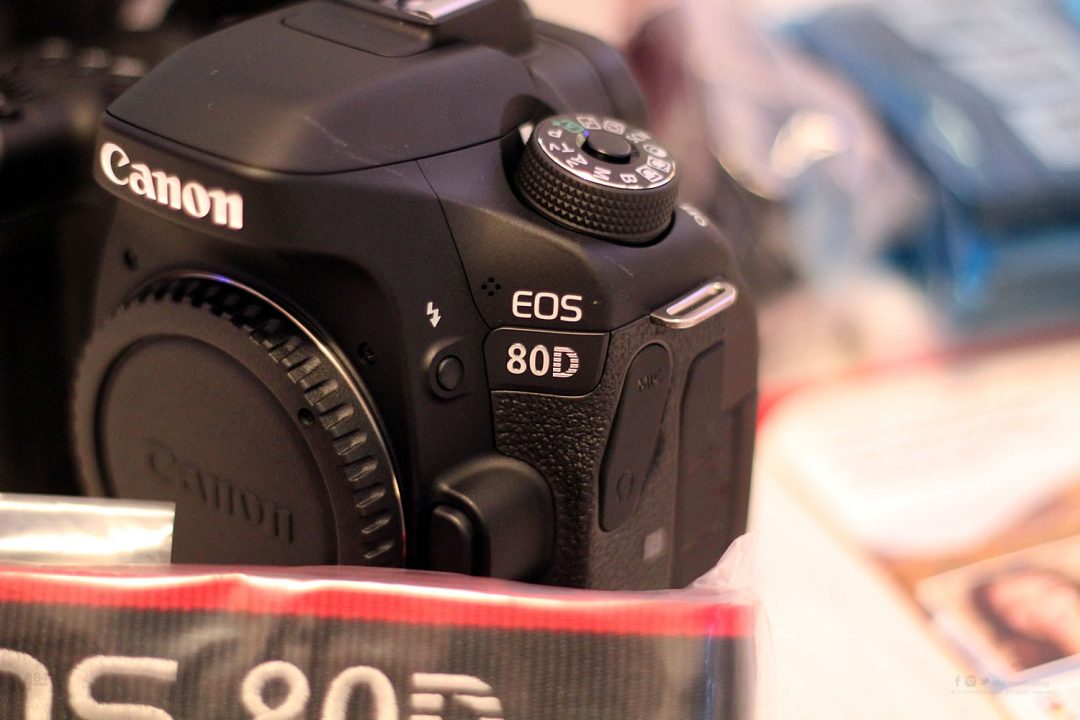 Why The 80D? – What A Camera!
So first of all the image quality is brilliant! It's such a good camera which, to be honest, was always going to be the case when comparing to an older and lesser model. my old 600D did not have many focus points, only 9. The 80D has a massive 45! You can also choose a group or area, along with auto and a single AF point too. The autofocus is really impressive, not only in the photos, but in videos too! This camera handles video much better than my old one, and the new lens is brilliant for the job, more on that later. Just pressing the shutter you get a feel of the quality over my old camera.
It's also the small things I like, things that most pro photographers would probably call novelty features. First of all the Articulating Screen. I had this on my 600D, when I first bought it I thought it would be something I'd never use; 5 years later and it's something I can't live without and influenced me getting the 80D over the 6 and 7D which have fixed screens. WIFI is also cool, and something I've not had in a DSLR, which means I can share images straight from the camera to my phone to social media. There's lots of little features like this which makes the camera stand out, along with the image quality.
Then there's video; I have been creating small videos and have dabbled into video, but my old camera was not the best, and did not autofocus when the focal distance and points changed. This camera does that, it's built with video in mind and does it really well, especially with the new lens I got. With recording in 1080p at 60fps and a fully articulating screen, it will make a killer video camera too!
Then there's my other lenses, I've already talked about them in my what lens to buy after a kit lens post, I have a 24mm and 50mm prime lenses, telephoto lens and wide angle lens, all of which work on this crop sensor.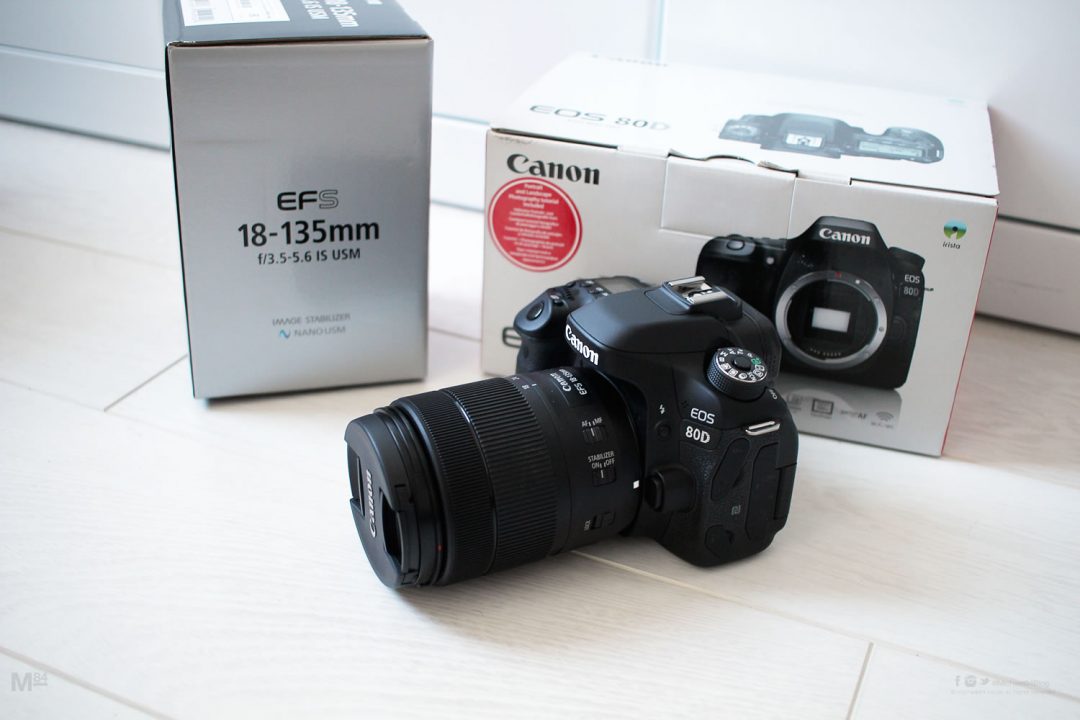 Canon 18-135mm Nano USM Lens
Canon released a new lens which compliments this camera, the 18-135mm lens. The focal range makes it a perfect walking around lens, and the brand new Nano USM focussing is unbelievably quick and virtually silent! That includes when shooting video too, it's quiet and focuses smoothly and quickly.
It Is Heavy!
I have to say the only criticism I have, and it's not a real one, is that it's really heavy! That's because it's a bigger class of camera, a mid-size DSLR vs the compact size SLR which was the 600D. For that extra weight you do get a sense of better build quality, better weatherproofing and much better battery life. It's not really a point against it since it's not a fair comparison, and it's something which I will get used to.
So there you have it! It's a do-everything camera, almost like what you'd expect a pocket camera to be like, but you get the DSLR quality, high end features and creativity which you can't reproduce in a compact camera. I can't wait to have fun playing with the new features, taking photos and more adventures with this.
Thanks For Reading...Want More? 🙌
Hi, I'm Michael 👋 I'd love you to subscribe to my newsletter for exclusive content & updates on my blog straight to your inbox. (No spam, I promise!)