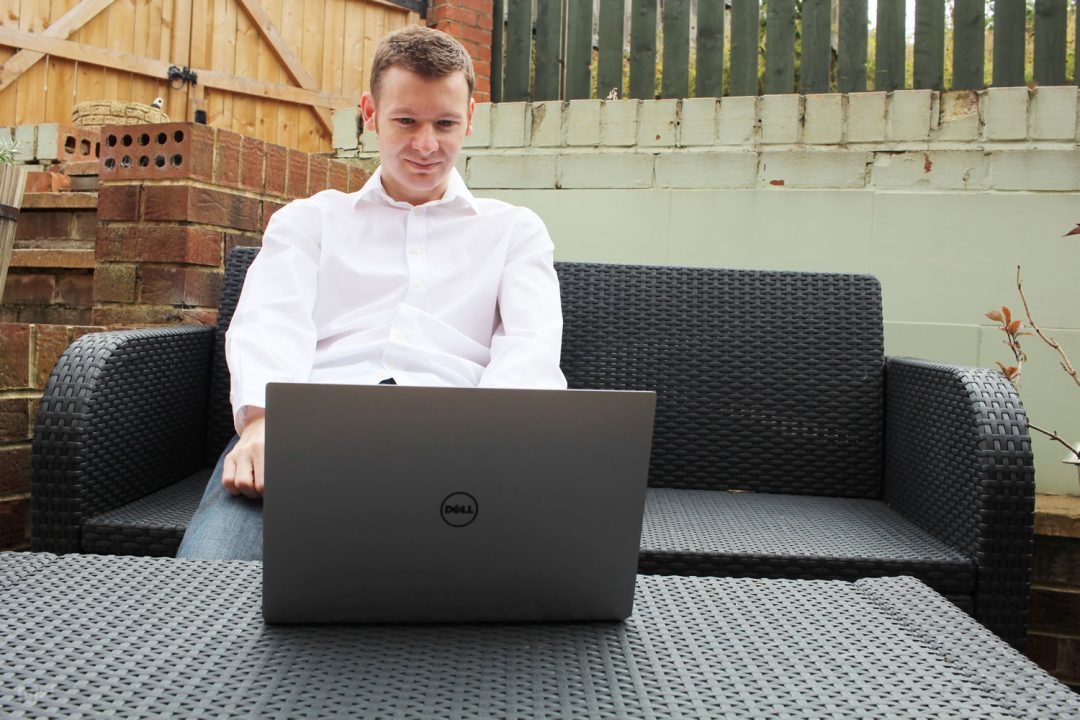 I finally got a new laptop, and it's the Dell XPS 13 2016 edition!
You'll have seen the Dell XPS 13 laptop on my blog before, and if you follow me you'll know how much I like this laptop, and how highly I rate it. I have actually had this for a couple of months now, but just got round to writing about it, I've been too busy using it!
8 or so years ago I got my first (and possibly last) Apple computer, the MacBook Pro. It was the first of the unibody MacBook's, and it was great. I really wanted to dip my toe into the Apple world when it came to computers, I like my iPhone and wanted a laptop, so decided to get the MacBook Pro.
My requirements were a lot of power, light, and a good design, which this had, and I could use OSX and install Windows too, having the best of both worlds. There wasn't much in terms of competition, most of the Windows based machines were nothing to write home about, only the Sony Vaio was a decent enough competitor at the time, and as mentioned, I wanted something different.
Fast forward to 2016, around 8 years later, and the whole landscape of laptops has changed. There's pretty much a choice of three or four classes; Budget, traditional laptop, ultrabook and gaming.
The gaming heads the top for graphic power with dedicated graphics, the ultrabook wins with lots of power but toned down to maximise battery and portability, then the other two are more budget friendly.
These days there's so much choice, and good choice when it comes to picking out a machine, with great ones such as the Microsoft Surface Pro, Surface Book, Samsung, VAIO, ASUS Zenbook, HP Spectre 13, Lenovo Yoga and of course the Dell XPS series.
I had been looking at the Dell XPS 13 for a long time, so decided to buy it for a couple of reasons.
First of all the screen. The bezel is tiny, it almost has no bezel which means the 13″ screen fits into an 11″ body. So that's like an 11″ MacBook Air, but it's 13″! Already on to a winner there. This sets the Dell apart from the rest straight away.
As for power it has a lot. There's various specs, but I went for the i7 CPU with 16GB RAM and 512GB SSD Drive, which is almost the top spec, the top spec model has the 1TB SSD drive. This also comes with a touchscreen and what Dell call Infinity Display, which is a huge 3200×1800 resolution, better than the Retina MacBook's which Apple always push.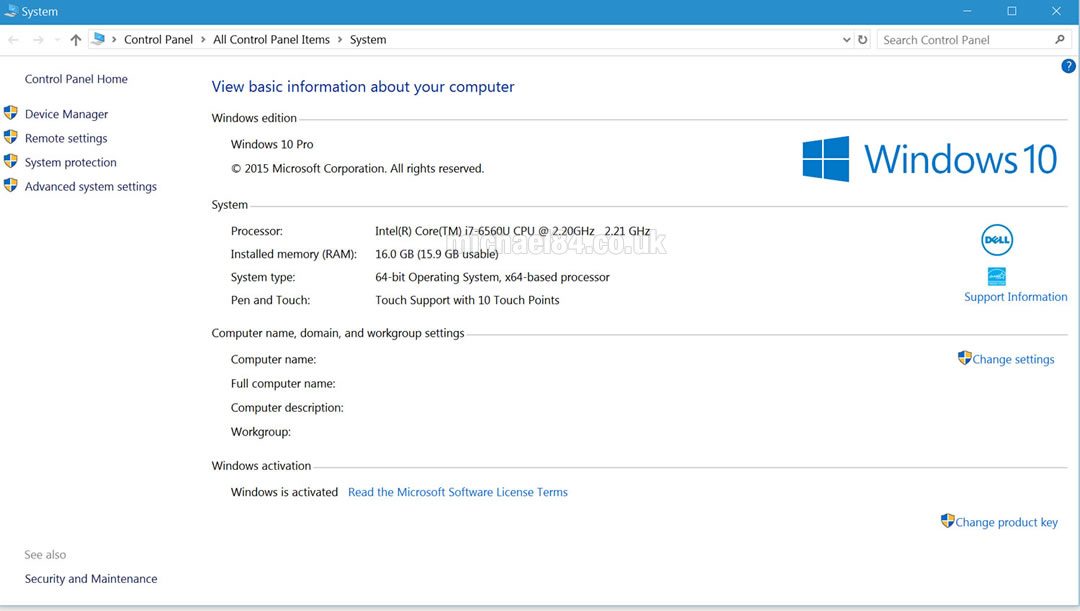 What's It Like To Use
I have always liked Windows, I like it over Apple OSX. This is just a personal thing, I understand others who may like the opposite, that's fine, if you don't like Windows and only like OSX then it doesn't matter which machine you use, you'll always favour a MacBook.
One of, if not the best thing about a MacBook is the trackpad. It's the biggest downfall of all Windows laptops. the XPS has a glass trackpad like the Apple which is really good to use, but it's just shy of the MacBook. To be honest, the trackpad is never going to be as good, but it's very good, and useable.
Boot times are very fast as you'd expect from Windows 10 and an SSD, and it's a really nice machine to use. Once I have set up a couple of personalisations, and turned off some annoying Windows 10 things it's good to go.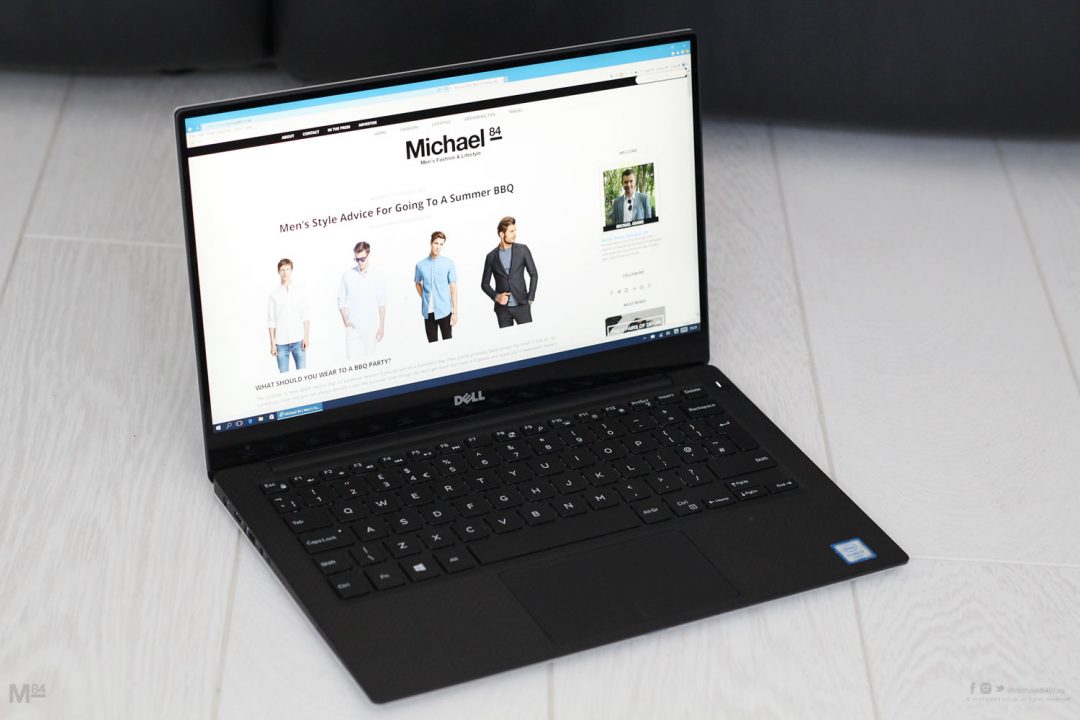 Battery Life
Battery life seems quite average. The indicator goes up and down like crazy when it's being used, so it's hard to tell, but I think getting 7 hours for general use is achievable. This is the Infinity Display model, with the higher resolution and touchscreen using up a lot of the battery.
If you love the XPS and need better battery, the FHD 1080p model is quoted at 18 hours battery, and even if you don't get that, you'll get more than you do with this higher spec model.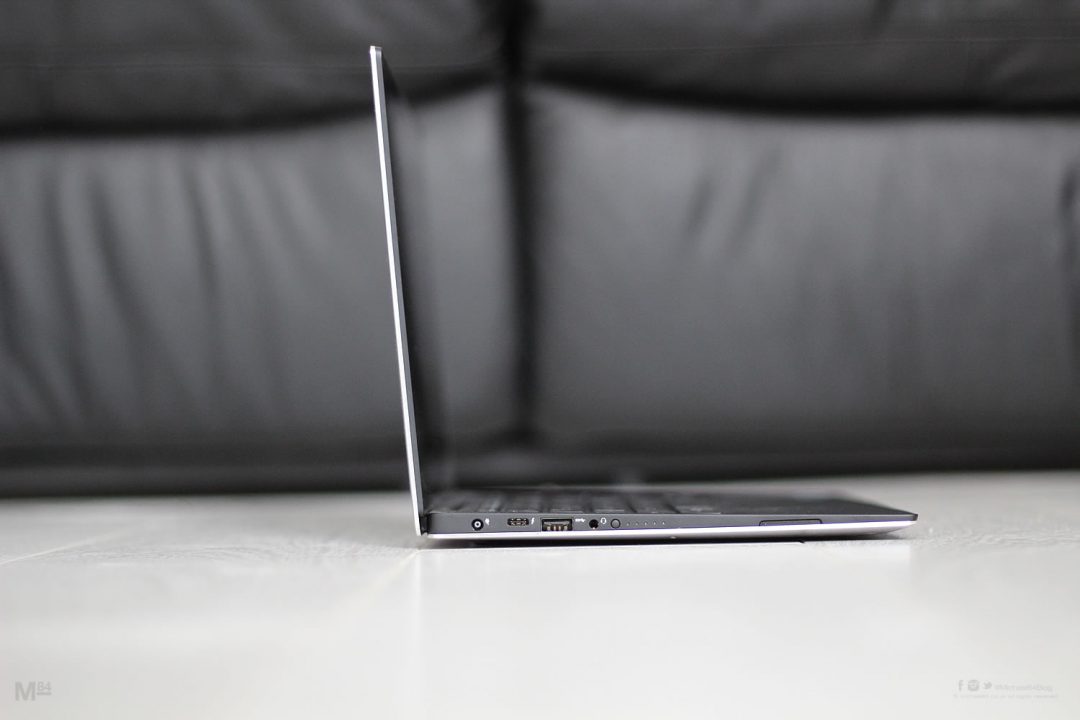 Design
What can I say, it's a really nice design. I've already commented on the ultra thin bezel, currently no other ultrabook has this. It's also very minimal and inoffensive, razor thin and light enough to carry everywhere you'd care to take it.
The carbon fibre and aluminium body looks and feels premium, it's a joy to own. As for ports, there's 2 USB 3.0 ports (1 with Power share) and the new USB 3.1 Type-C port, with DisplayPort 1.2 output and a card reader too.
There is a webcam which is positioned at the bottom on the side of the front of the screen rather than the usual placement at the top in the middle. This is because the bezel is so small, and every other review I've read has criticised this. For my use, I never use a webcam, so it's really a non-issue for me.
What I Don't Like
There's only one thing I don't like, that's Windows Gestures. This comes with a precision trackpad, which is a Microsoft Windows idea, so that all machines which use trackpads can share the same drivers, and the same gestures too.
Most are fine, however there is no next/previous page gesture. If you're used to using three fingers on the trackpad to go back and forward for webpages like I was, you can't. This is a Windows issue rather than Dell, so it's hard to criticise the XPS for this issue. Hopefully Microsoft will sort this out sometime in the future.
Verdict
I really love this machine, and can recommend it if you're in the market for a new PC. Whether you're looking at the lower-end but very respectable i5 model which comes in at £879, If you want to spend nearer the £1000 mark you can get the i5 with 8GB RAM and 256GB SSD which is a very good machine for £949.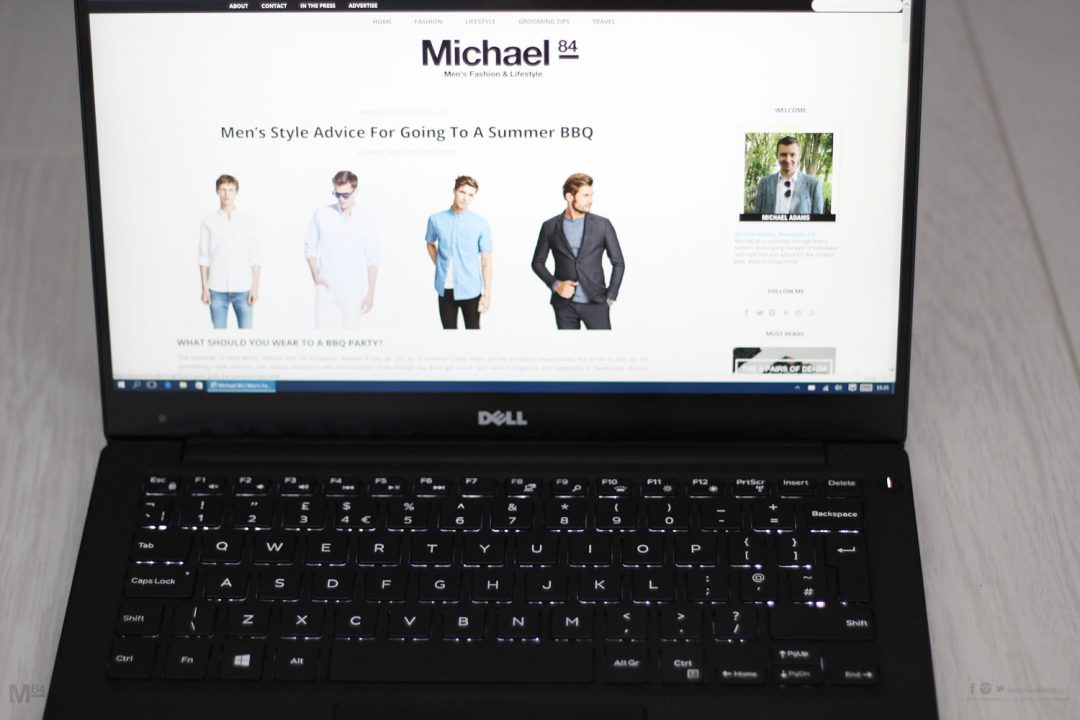 Thanks For Reading...Want More? 🙌
Hi, I'm Michael 👋 I'd love you to subscribe to my newsletter for exclusive content & updates on my blog straight to your inbox. (No spam, I promise!)