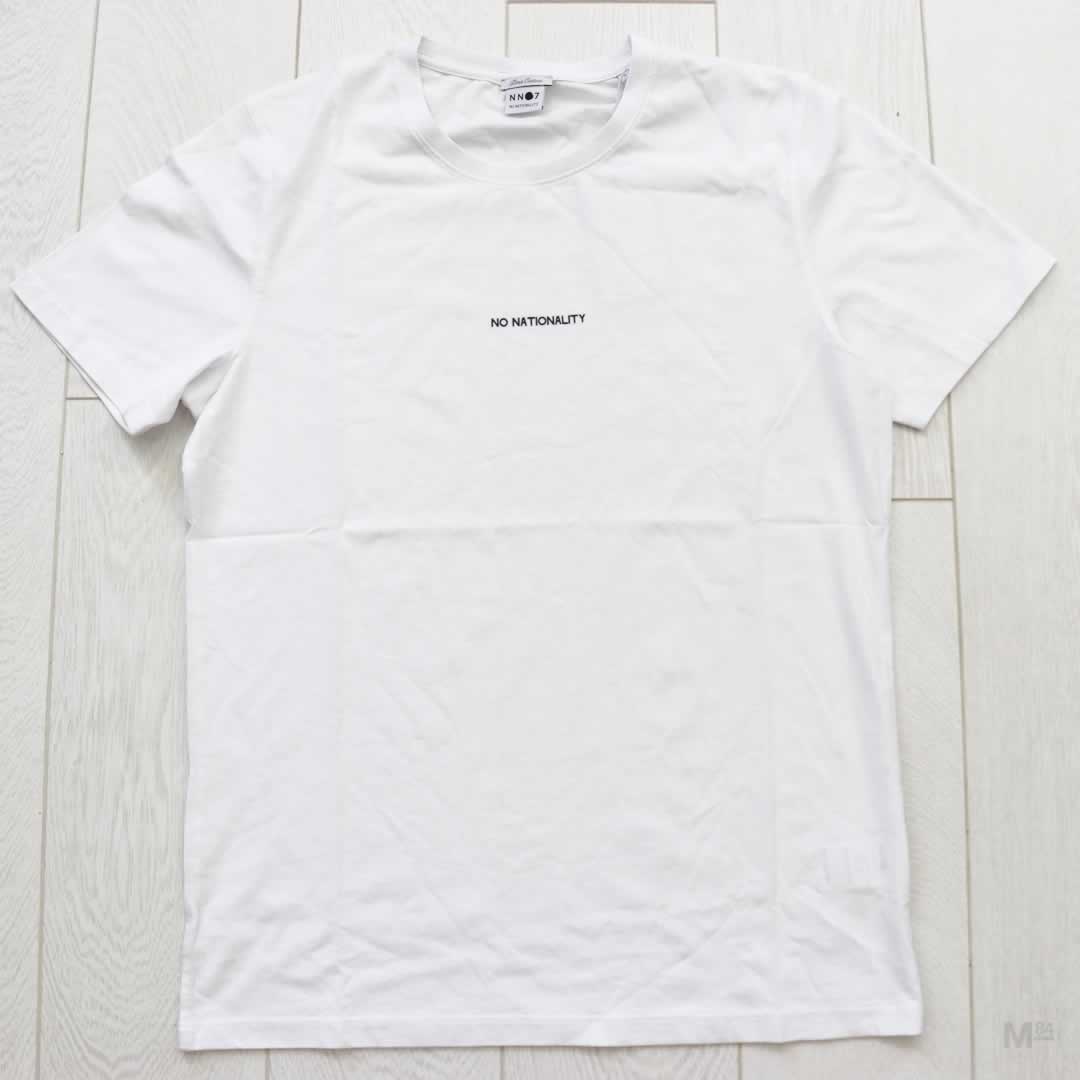 If there's one brand I've really liked in the past couple of years, it's been No Nationality aka NN07.
Since it's the summer and the sales are now on, I had to get myself another tee from them, this time in white.
If you don't know anything about the No Nationality brand, they're a Danish brand that's all about contemporary and minimalist style.
For several years, I've loved the minimalist aesthetic and have invested a lot of my wardrobe in Scandinavian brands such as Nudie Jeans, Acne Studios, Solid and of course NN07.
This is not my first tee from the brand. Over the past couple of years I've kind of collected a few of their tees, and this is just the latest addition. Clean cut style is all about using basic and what are called staple colours.
These are usually black, white, grey and navy. I've already got the grey, navy and black T Shirts from No Nationality, and now the line up is complete with the white T-shirt. When it comes to casual style, you can't really beat a white tee to start your outfit.
This is not only a cool t-shirt, it's well made too. It's made from Pima cotton, which is super soft, and you can really feel that while you're wearing it.
If you've read my guide on the best white t shirts, you'll know that the fit is important too. As I've bought these tees before, I know that the fit is good, and I love it.
I'd describe the fit as a semi-fitted style of t-shirt. It's not too loose and baggy, but not tight either. It is a nice fit.
In regards to the design, it's kept to a minimum. There's two NN07 tees I love: The one with no branding, and the one with minimalist branding.
This is a minimalist branding T-shirt, with the name printed in a really small font to the front.
No Nationality name their clothing, this one is called Ethan.
I love this because it keeps the look of the T-shirt clean, however it's has small text to the front which gives it that little bit of individuality.
I look forward to wearing this T-shirt. I can wear it dressed down as a simple tee, or dress it up a little in a smart casual fashion way, with a smarter jacket or blazer.
You can check out my 10 ways to wear a white t shirt to see how it's worn.
Thanks For Reading...Want More? 🙌
Hi, I'm Michael 👋 I'd love you to subscribe to my newsletter for exclusive content & updates on my blog straight to your inbox. (No spam, I promise!)