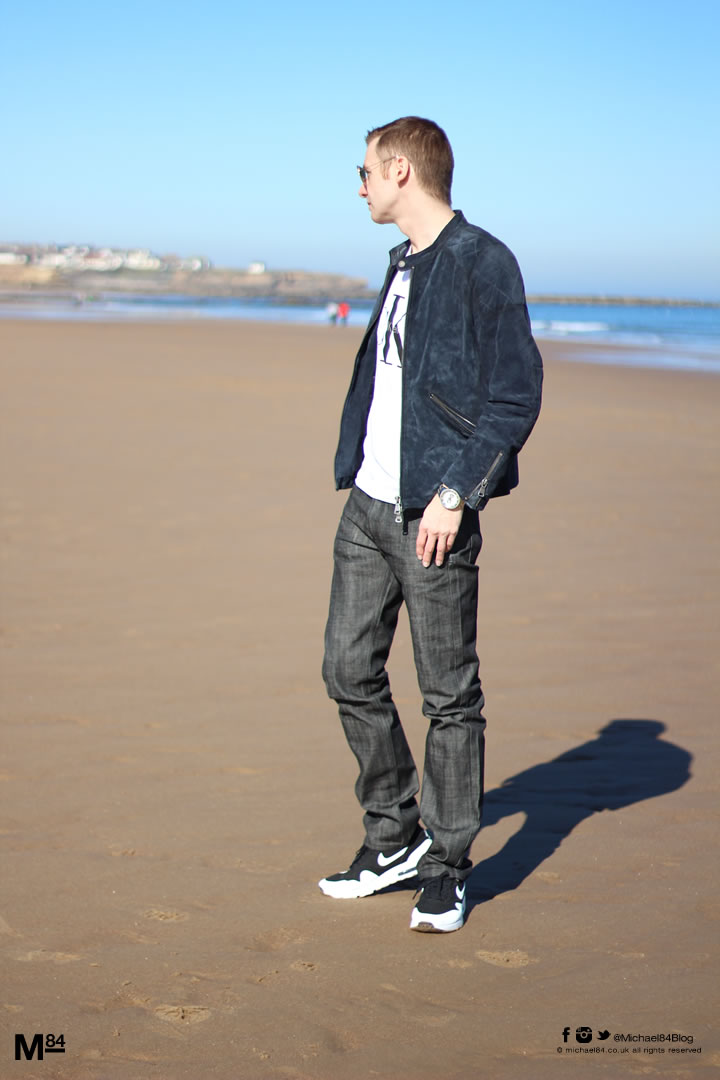 Autumn is a really good season for jackets of any kind. First of all since it's after summer it's getting cold, and gets progressively colder, which means a jacket goes from a casual item you may throw on, to a piece of clothing which you can't leave the house without. There's a huge amount of different jackets to wear, from a traditional leather jacket to a cotton bomber, a nylon light jacket or a light quilted jacket, there's plenty on offer. However a favourite of mine for Autumn has to be a suede jacket.
I got this suede jacket last time round from Nelly. It's by Jofama from the King 1 line, a Swedish fashion house specialising in premium fashion and leather. It's a navy blue suede jacket in biker style, and I just love it. To wear it feels really premium and luxurious, the fit is brilliant and there's lots of detailing such as the diamond quilted shoulders.
Suede keeps you warm enough when the temperatures are starting to get a little bit lower, and this style will keep you looking cool too 😉 Be wary of the rain, suede is not good when it rains, you can get protective sprays, but if you know it's going to rain you probably want to choose another jacket.
I took these photos at Tynemouth Beach which I have never featured on the blog before. I forget that living in the North East we have so many great locations, the city is so good, there's plenty of idyllic spots and we have a few blue flag beaches too!
I wore the jacket with my 90's reissued Calvin Klein T-Shirt, A.P.C denim and Ultra Moire Air Max 1, all pieces which are favourites of mine 🙂 (Watch by D&G and Ray Bans, it was sunny! 😛 )
What do you think of the suede jacket trend? Read more about my favourite men's fashion trends for the season and beyond.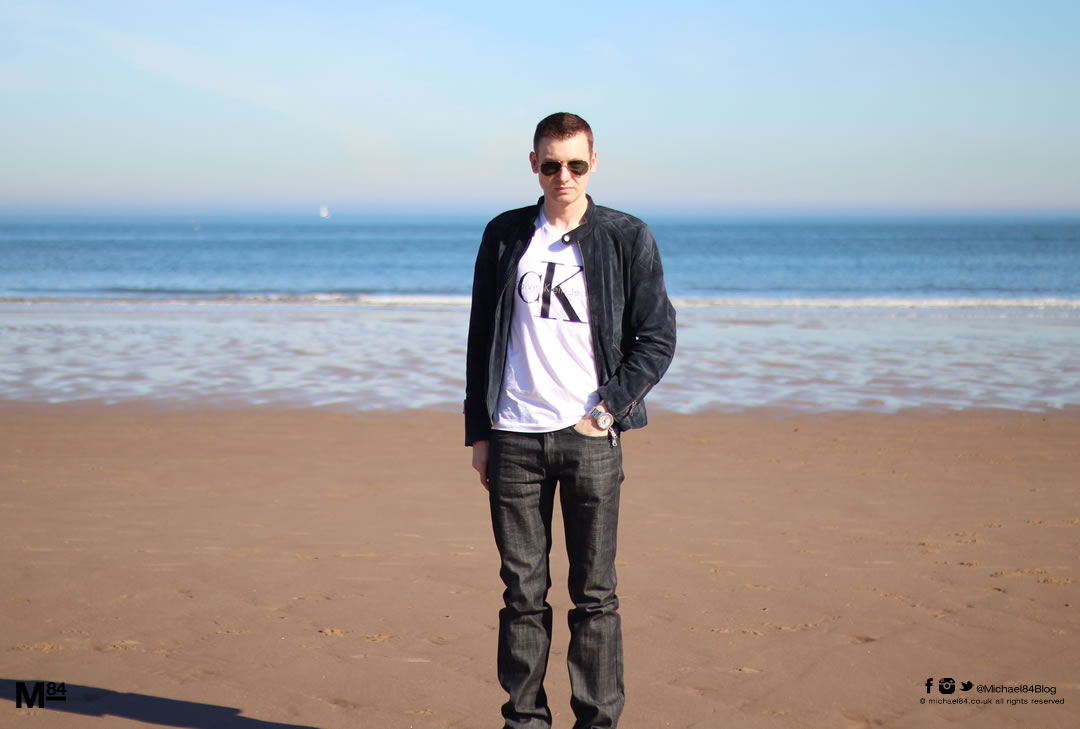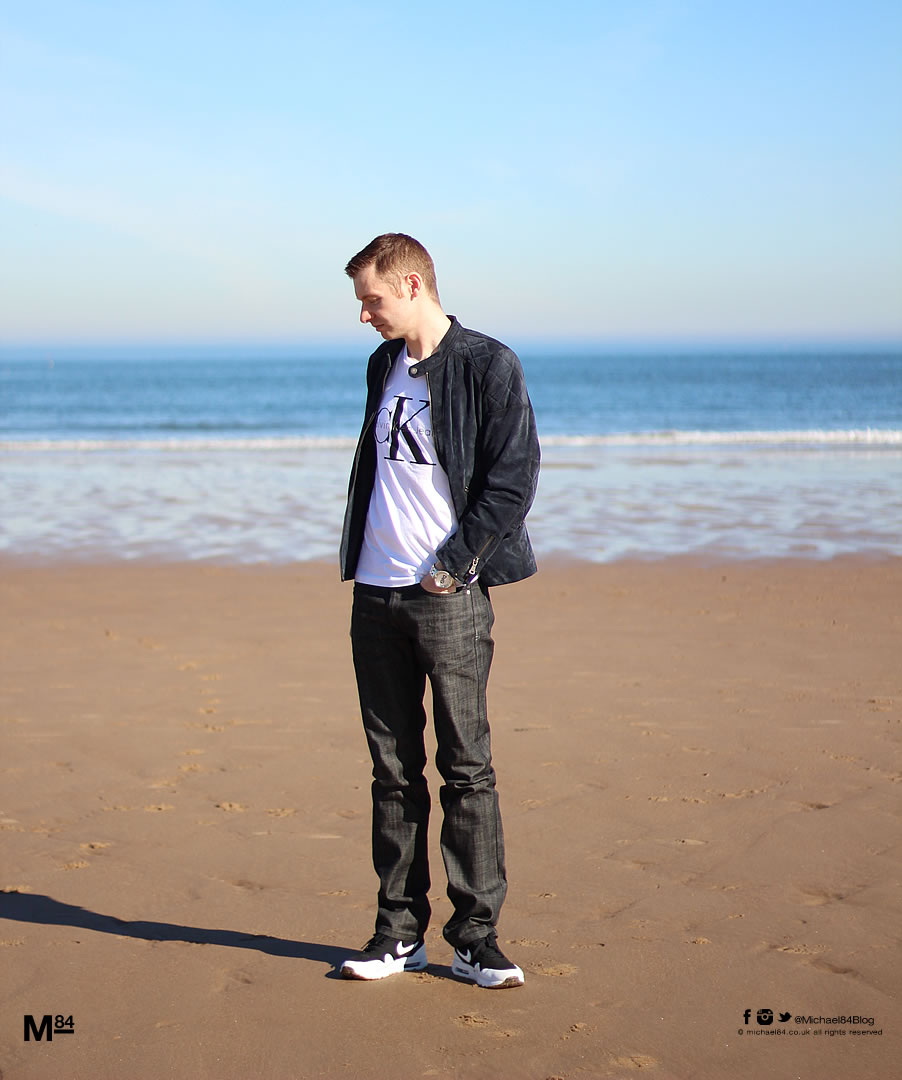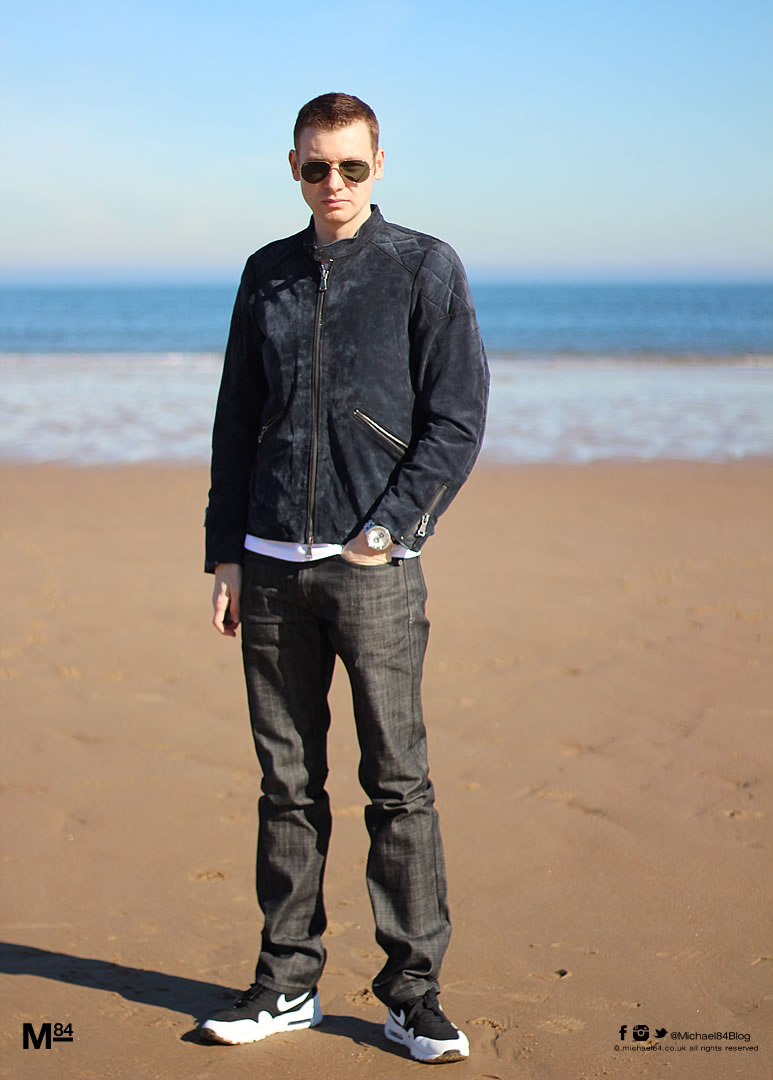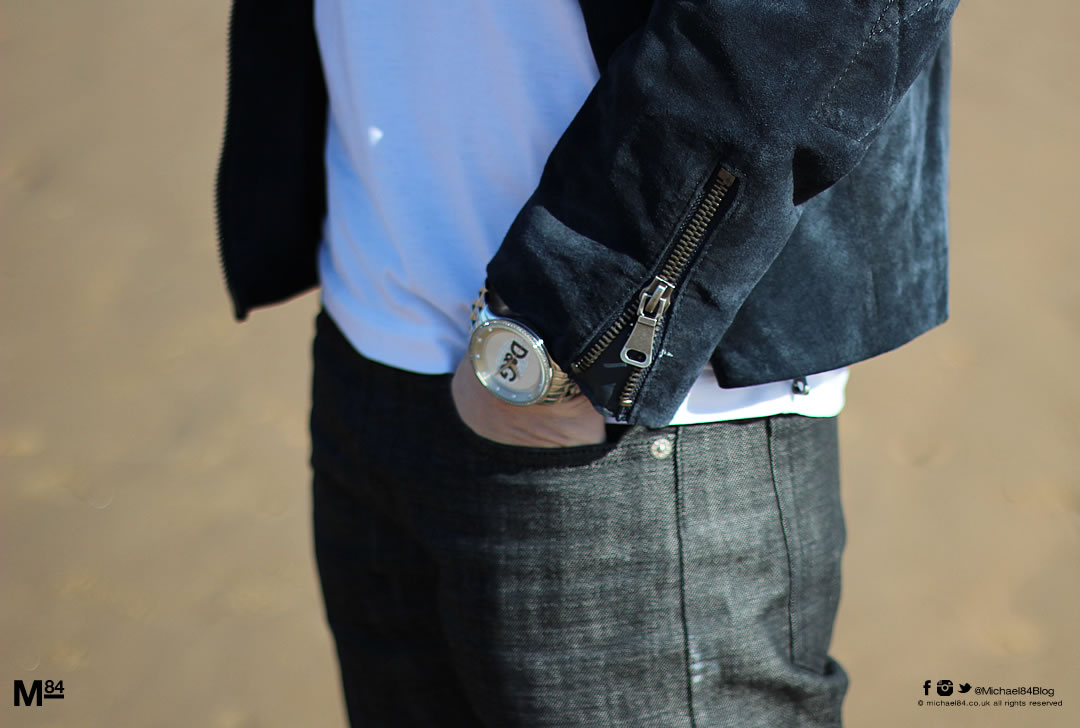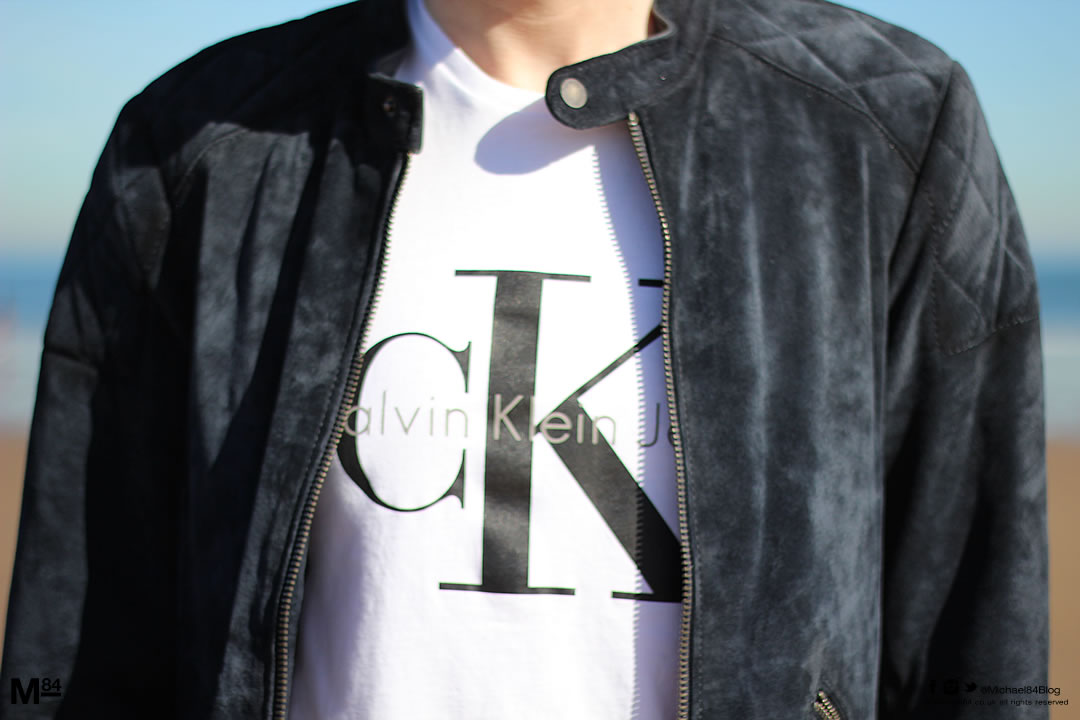 Thanks For Reading...Want More? 🙌
Hi, I'm Michael 👋 I'd love you to subscribe to my newsletter for exclusive content & updates on my blog straight to your inbox. (No spam, I promise!)