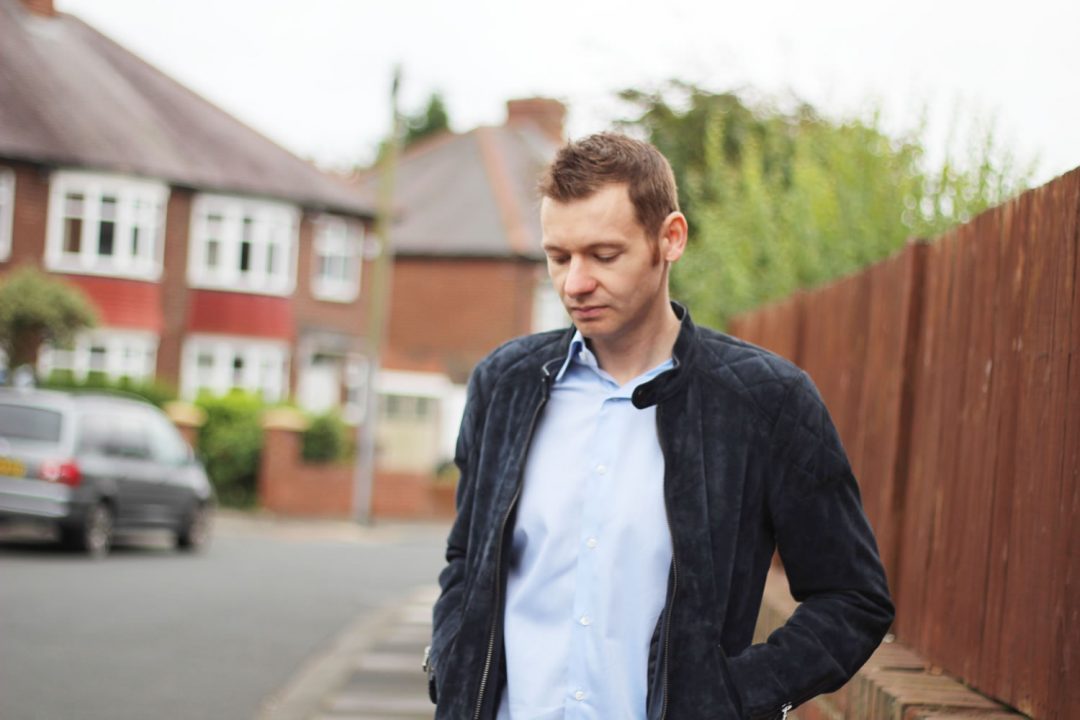 Hey guys!
For this street style type post I decided to wear one of my favourite suede jackets. It's from JOFAMA a Swedish brand which does a lot of good work with leather jackets, and I picked this up a while back. If you read my blog a lot, you'll have seen it before, I wear it a lot in Autumn and Spring when I can (when it doesn't rain!) and as you'll know from reading my suede jackets for Autumn guide, I really do love this type of leather. I love the detailing on this, especially the shoulders, biker style collar with button, and the zip details on the sleeves.
I paired it up with a light blue shirt, this one is from Santillo, a family ran Italian independent fashion label which has been in business for over 40 years. Italian shirts are well known for their high level of craftsmanship, and this one is no different. You really can feel the difference in the quality, and I love the fit too.
I am still loving my grey/off-white chinos, and as long as the weather holds up, this colour is fine to wear for all seasons. I like the way that the lighter colours of the chinos and shirt bring out the dark blue of the jacket. As for footwear I went for my black derby shoes from Kurt Geiger. They're my most worn, and they probably need a bit more love and care, since they're black I wear these most and are my go to shoes.
Check out more pics below and let me know what you think, and for more of this check out the street style blog 🙂
Michael