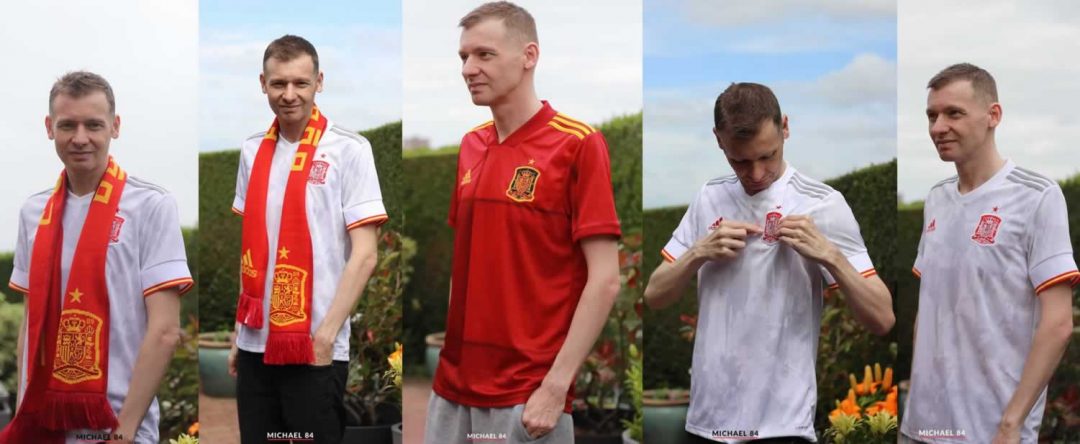 What a tournament Euro 2020 was! It will go down in history as being one of the best, with lots of goals, drama and action.
Italy eventually ran out winners in the final yesterday, a 1-1 draw after extra time and then they beat England on penalties, 3-2.
It was delayed for a year which gave it greater anticipation. Stadiums largely weren't at full capacity, but crowds more than made up for it with a fantastic atmosphere.
These are my 5 moments from Euro 2020 which are the most memorable.
Christian Eriksen
I have to start off with the lowest point of the tournament, that was of course what happened to Christian Eriksen. In Denmark's opening game against Finland, a throw in was directed at him and he went down.
As soon as I saw it I knew something was wrong immediately. It look like he fainted or something worse, which it was. He suffered a cardiac arrest. It was a scary few hours, the game was postponed and then restarted.
Thankfully there was a defibrillator in the stadium, and he was attended to and taken to hospital. He underwent an operation and was fitted with a ICD device and later discharged, and is said to be doing well under the circumstances.
It's one of those pivotal moments that you'll never forget, and where you were when it happened.
Goals Galore
On a more positive note there were goals, and a lot of them. There was 142 goals at Euro 2020, that's almost 3 a game on average.
I saw Spain win 5-0 and then the game later winning 5-3, the only team to ever score 10 goals in 2 consecutive games.
England put 4 past Ukraine, Denmark done the same to Wales, and Germany beat Portugal 4-2. That's only naming a few games, but there were so many goals, and great goals too.
Czech Republic, Hungary & Other Great Underdog Stories
Every good championship needs a good underdog story. Euro 2020 didn't just have one, it had several!
Denmark made it all the way to the semi finals of the tournament. That was despite losing their best player Christian Eriksen in tragic circumstances already mentioned, and lost their first 2 games.
They managed to win their last game in dramatic style, beating Russia 4-1, but eventually lost out on a place in the final to England.
Hungary were the ranked outside team, mostly because their group consisted of Germany, France and Portugal. But they held their own, and almost qualified out of the group.
They lost to Portugal after going ahead, and then drew with France. They were beating Germany on two occasions, but ended up drawing the final game. They almost made it though the toughest group which was such an achievement for them.
Other notable shock upsets were the Netherlands going out to Czech Republic, and holders France going out to Switzerland on penalties in the last 16.
Most Own Goals Ever
The very first goal of Euro 2020 was an own goal from Merih Demiral for Turkey against Italy. It set the standard of many own goals. In fact, Euro 2020 had more own goals then all other tournaments combined!
There were 11 own goals in total, one of the most bizarre being Martin Dubravka putting the ball into his own net for Slovakia against Spain. Spain were also a victim of an own goal, when Pedri played the ball back to Unai Simon who mis-controlled it, and it went straight in the net.
It was strange at the time, but fortunately Spain won. It was also softened by the fact that there were so many own goals in the Euros it was just weird.
Penalties
It wouldn't be a tournament without the excitement of a penalty shootout. Penalties are great when you win, and devastating when you lose. I experienced both.
Spain beat Switzerland on penalties, and my heart was racing. It's such an indescribable feeling when you're in a penalty shootout. One kick determines whether you're watching your team again in a few days, or if that's it for you for another few years.
Spain did lose to Italy on penalties, and it was a sad time. But as I've mentioned before, the team went further than expected, and played well.
One of the most memorable penalty shootouts has to be the France vs Switzerland one. Both Switzerland and France scored all of their penalties, until the final kick. It was MBappe to step up, one of the best players in the world.
He missed, and the much fancied France went out to Switzerland.
Stats From Euro 2020
These are a few stats from Euro 2020 which I think are interesting.
Top Goalscorer: Cristiano Ronaldo
Most Goals By A Team: 13 – Spain
Most goals in a match: 8 (Spain 5 – 3 Croatia)
Most Goals Scored By 1 Team In A Match: 5 (Spain vs Slovakia, Spain vs Croatia)
Fewest Goals Scored By A Team: 1 (Scotland, Finland, Turkey)
Most Clean Sheets: 5 (England)
Player Of The Tournament: Gianluigi Donnarumma (Italy)
Young Player Of The Tournament: Pedri (Spain)
And that's your lot!
That is the best 5 moments at Euro 2020. It was a tournament which was delayed, but worth the wait. For all of these reasons and so many more, I think it will go down as a very good summer of football.
Of course the best thing about the year long delay is that there's only a 3 year wait until the next one!