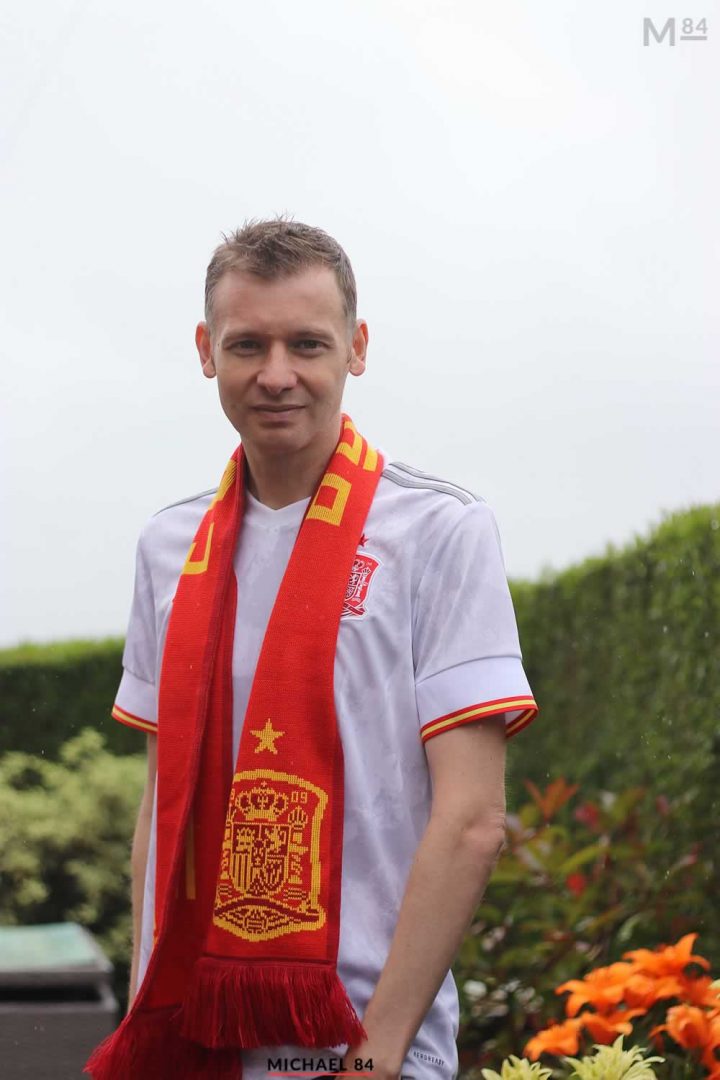 WOW! When Euro 2020 started I never really thought that I would be writing that Spain are in the semi finals, and against Italy too! Yes, there's a football match tonight, it's Spain vs Italy for a place in the Euro 2020 final at Wembley.
I am excited for tonight, but there's a strange feeling too…
Since Spain were the best football team in the history of the game, it's been kind of strange to watch. I have seen Spain win Euro 2008, World Cup 2010 and Euro 2012 with the greatest team in the world and in history.
Where do you go from there?
Well, the only way is down. It was always to be expected, but it's Spain, so there's also the expectation to do well too. That resulted in Spain being knocked out the group stage of World Cup 2014, getting to the 2nd round of Euro 2016 and being knocked out of the 2018 World Cup against Russia on penalties.
It was the end of an era in terms of the players, but there have been new players coming through.
Coming into Euro 2020 it was a weird feeling. There's the hope of doing well, there's always the belief that there's so many talented players, but the expectations were non-existent.
There wasn't a thought of  "We need to get to the quarter finals" or "We need to reach the semis" or the final or even win. It was always just a thought of taking it one game at a time.
Over the last few years Spain have been playing some epic football in one match, and then poor in another. Beating a good Germany team 6-0 and playing amazing was a high, but just beating Georgia 2-1 and just drawing with Switzerland were lows.
They had so many chances to win both of those games.
So that takes us on to tonight. Spain vs Italy in a Euro 2020 semi final at Wembley.
Spain have had some bad results against Italy, but also some good. The last competitive game Spain ran out 3-0 winners in a World Cup qualifier in 2017 (and drew the other game). But in the last Euros it was Italy who knocked out Spain 2-0 in the 2nd round of Euro 2016.
Spain beat Italy on penalties in Euro 2008 on the way to winning the competition.
There was also the matter of the Euro 2012 final. Spain beat Italy 4-0 with a brilliant performance. It's the highest scoring Euros final in history.
But older Spain fans will remember World Cup 1994. Italy beat Spain 2-1, but then-player Luis Enrique was elbowed in the box and suffered a broken nose. No foul or penalty was given, and Italy progressed.
Now Luis Enrique faces Italy as a manager at a major competition rather than a player.
What I'm Wearing: I have to continue to wear my white Spain away shirt. Spain will probably wear the red home shirt since there is no clashes. But officially they are the away team, and every time Spain has played in the away shirt in the competition they have won.
I can't change that now!
It's raining, so I had to stand outside in the pouring rain to get this photo 😂
Predictions
I think it could be a tough game, it could be very open. Italy have been very good at the Euros this time round, I knew it since their first game against Turkey. But I will of course go for a Spain win.
I think Spain can do it, and win 2-1 and go to the final!
I am excited for tonight. Not long to go now.
Thanks For Reading...Want More? 🙌
Hi, I'm Michael 👋 I'd love you to subscribe to my newsletter for exclusive content & updates on my blog straight to your inbox. (No spam, I promise!)