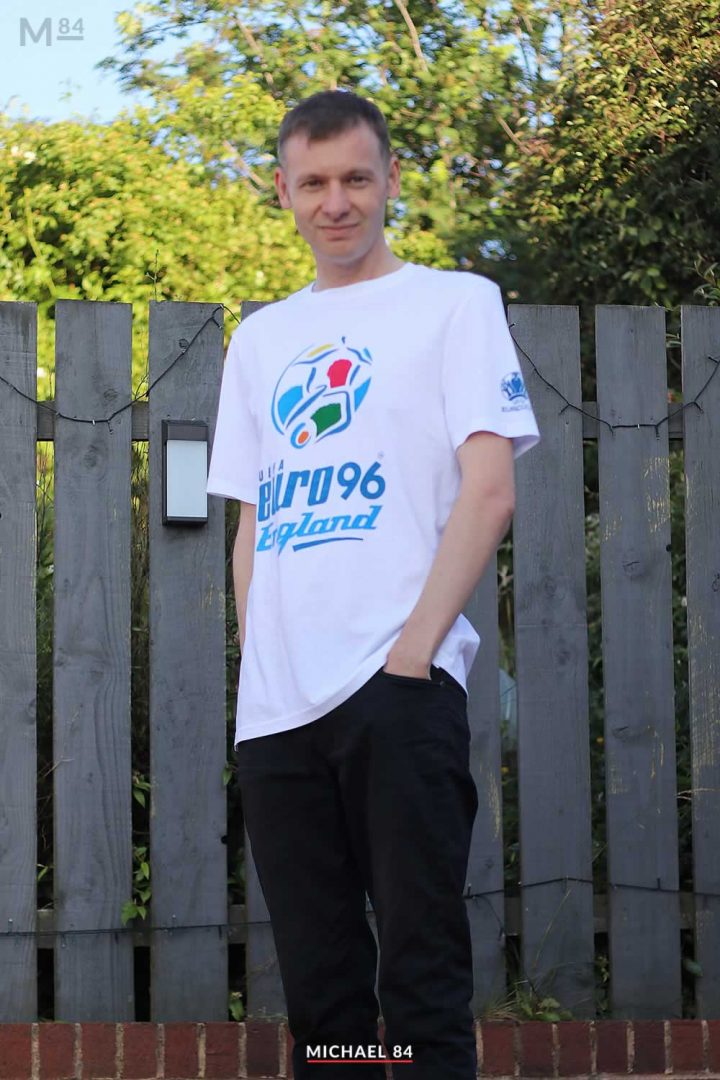 I have just about recovered from watching Euro 2020 last night! ICYMI Spain are through to the semi finals and will play Italy. But the games in the Euros come thick and fast, there's two more today.
My outfit of the day is this: The Euro 96 T Shirt. No, you haven't gone back in time, this is an iconic T Shirt design which has been officially reissued for Euro 2020 this year.
When I saw it I thought I had to have it. The logo is the official logo from the Euro 96 tournament, and unless you've been living under a rock, it will be familiar.
Of course back in 1996 I had the Spain shirt. In fact, I've still got that very shirt. Wearing the proper football shirts/kits was the done thing back then, and wearing these fan T Shirt would have been seen as a bit of a lesser way of supporting a team/the Euros.
But it's 25 years later, and Euro 96 is still in the memory of everyone. That means this is now an absolute iconic and much loved T-shirt. Everyone has fond memories of Euro 96, and I'll always remember it.
Even though England knocked Spain out on penalties (Spain scored a goal which was ruled offside and it wasn't!) It's still a football tournament which will be fondly remembered. It was a good time in the country as a whole, the music was great, there was Britpop. I was also 11/12 years old, so a great time to watch football.
There was even a football anthem which was born that's still going strong now (Football's coming home).
I remember watching some Spain games in Spain, and it was brilliant. Then I got home for the England vs Spain game, and it was less brilliant. But Euro 96 had a feel good factor, and for those who lived through it no matter what their age only has good things to say about it.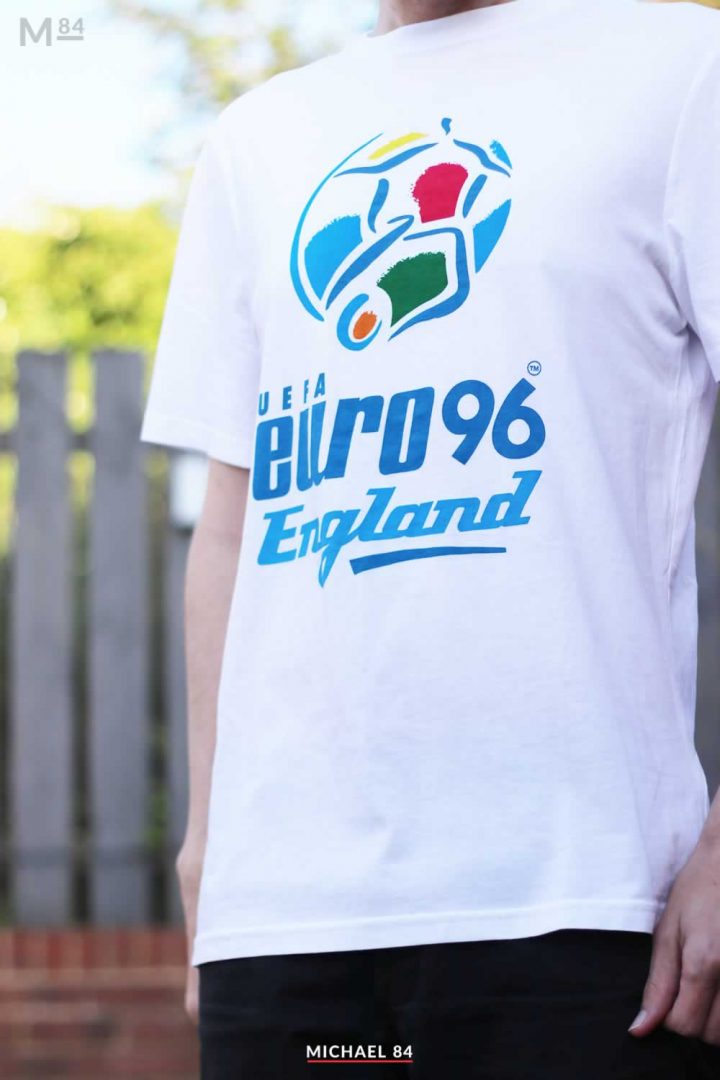 There's been so many programmes and documentaries about it. If you weren't lucky enough to have lived it, you should watch them if you haven't already. There's "The Summer Football Came Home" from ITV and Alan Shearer's "When Football Came Home" from the BBC. Both brilliant watches.
As for the this T-shirt, I love the fact that it's been reissued and I have a chance to get one. Not only am I wear this today, it will probably make an appearance in future Euros and World Cups too.
The white is so bright, the material is nice, and the print is vibrant.
Have a good day and night tonight!
Thanks For Reading...Want More? 🙌
Hi, I'm Michael 👋 I'd love you to subscribe to my newsletter for exclusive content & updates on my blog straight to your inbox. (No spam, I promise!)