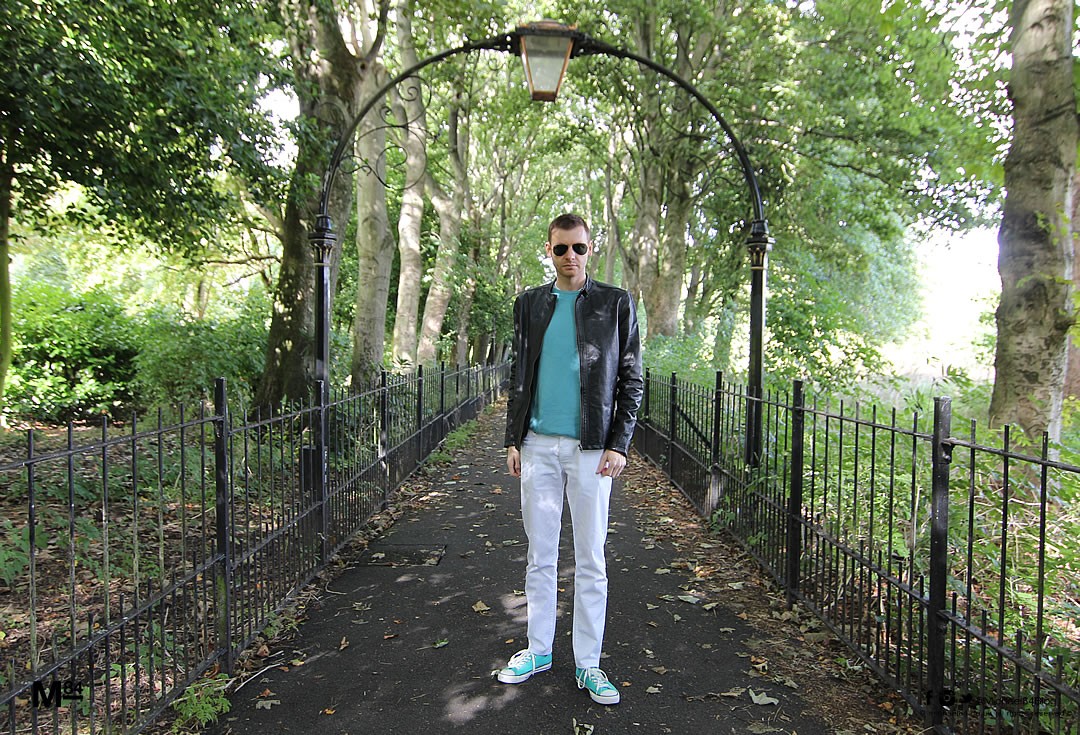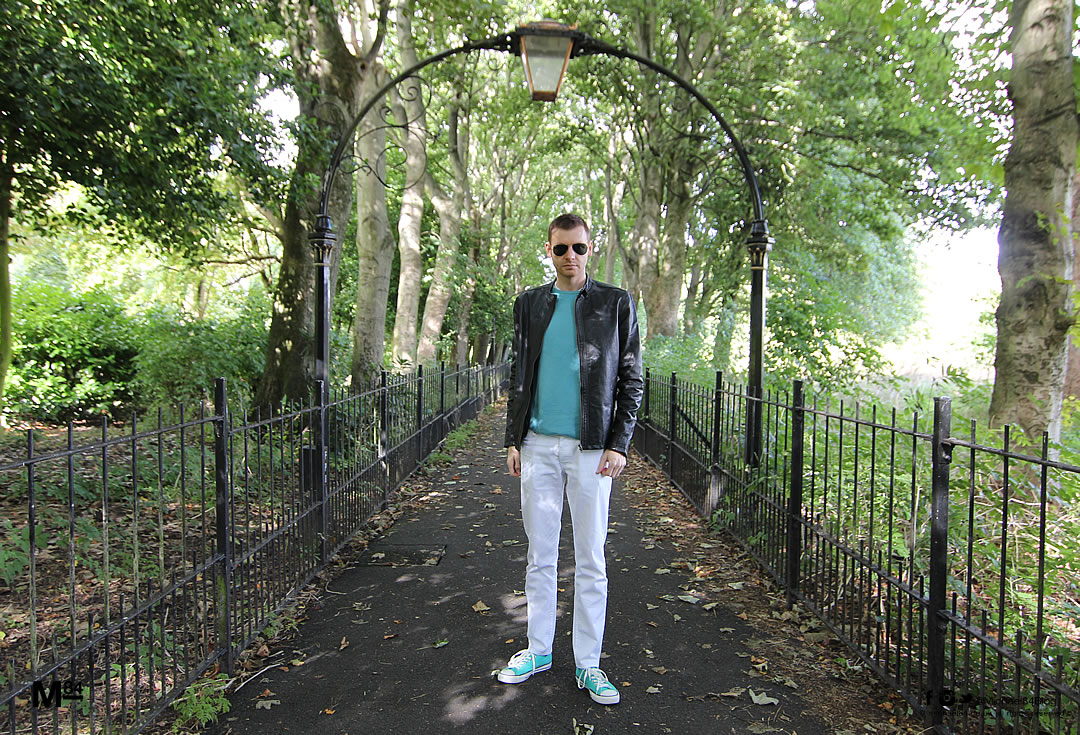 I do love my white jeans, and they are primarily a summer thing, but just because Autumn is here it doesn't mean you have to put away the white jeans until next year. I decided to give my white jeans some extra time in Autumn and they work really well with the right sweater or knit, and a jacket.
White jeans are one of those fashion pieces that you have to be brave enough to wear, because in mainstream menswear there's not a lot of guys walking around in them, especially in Autumn. But you can pull of this style with a good complimenting upper half.
I really love this knit. The colour is amazing and it's a colour I don't have in my wardrobe. It's also a super soft top, and is from the Cashmere H&M collection last winter. I don't know what happened to it since last year, but it appears to have got a lot longer, I don't recall it being so long! 😉
Along with the aquamarine knit I have gone for my Selected Homme leather jacket. I really love this, and it's a light jacket, so wearing it with layers will not leave me overheating, and is a good weight for Autumn. I also have a pair of aqua Converse, which are perfect for this and a great reason to wear them 😉
What do you think of this look? Check out some more of my >men's fashion ideas on how to style white jeans this season.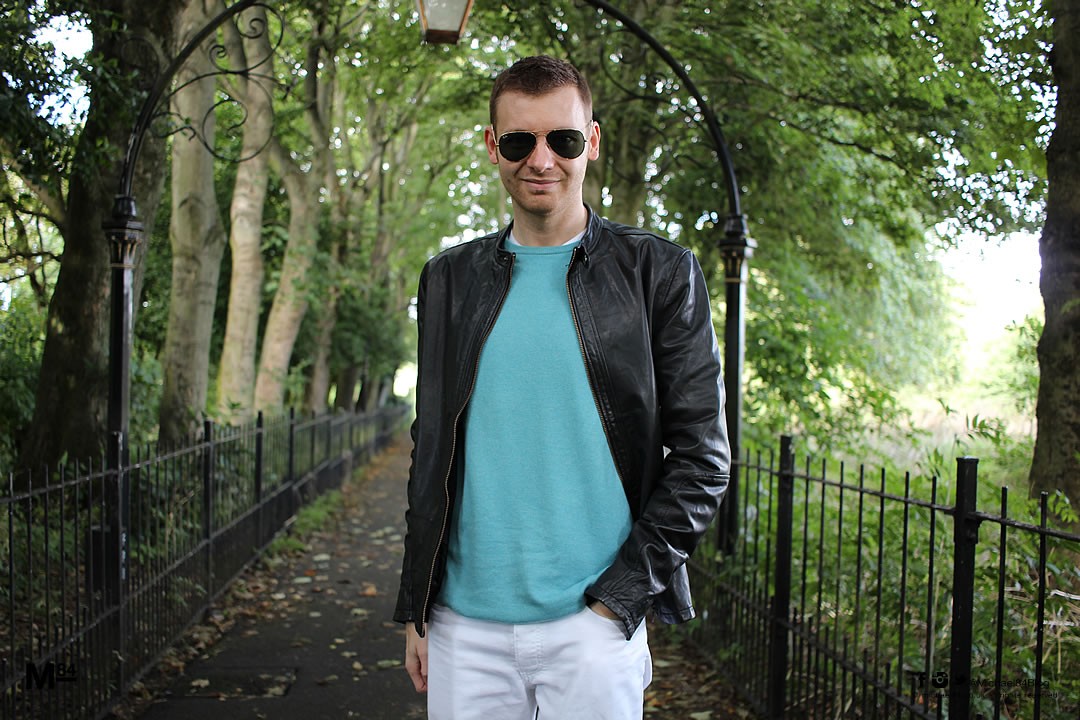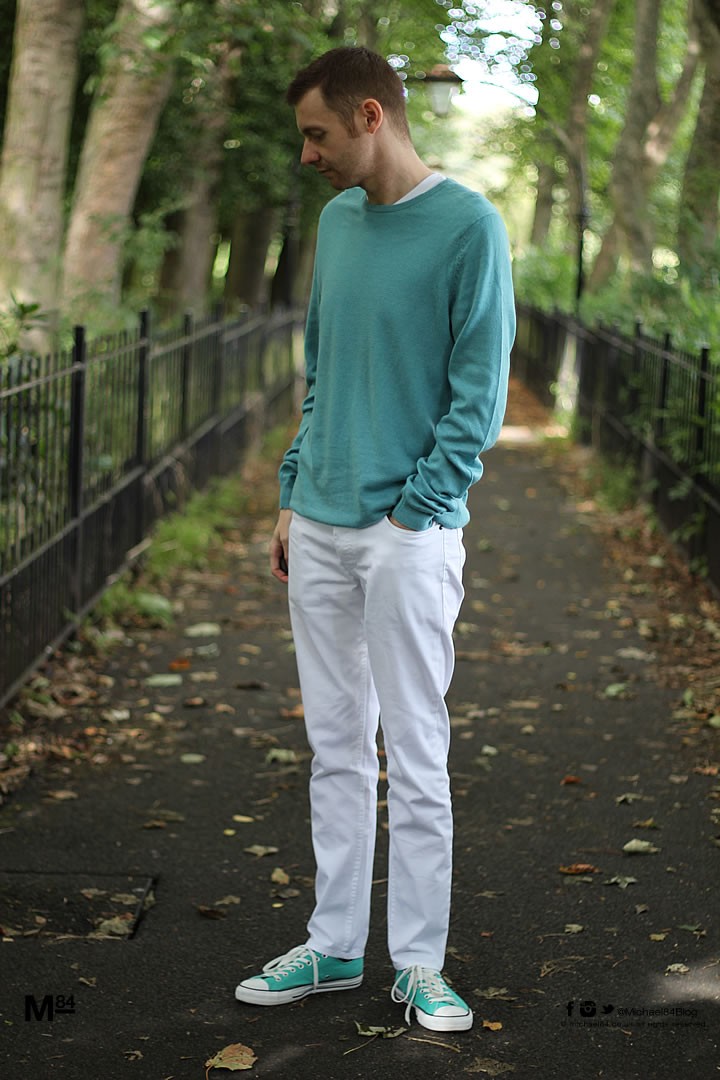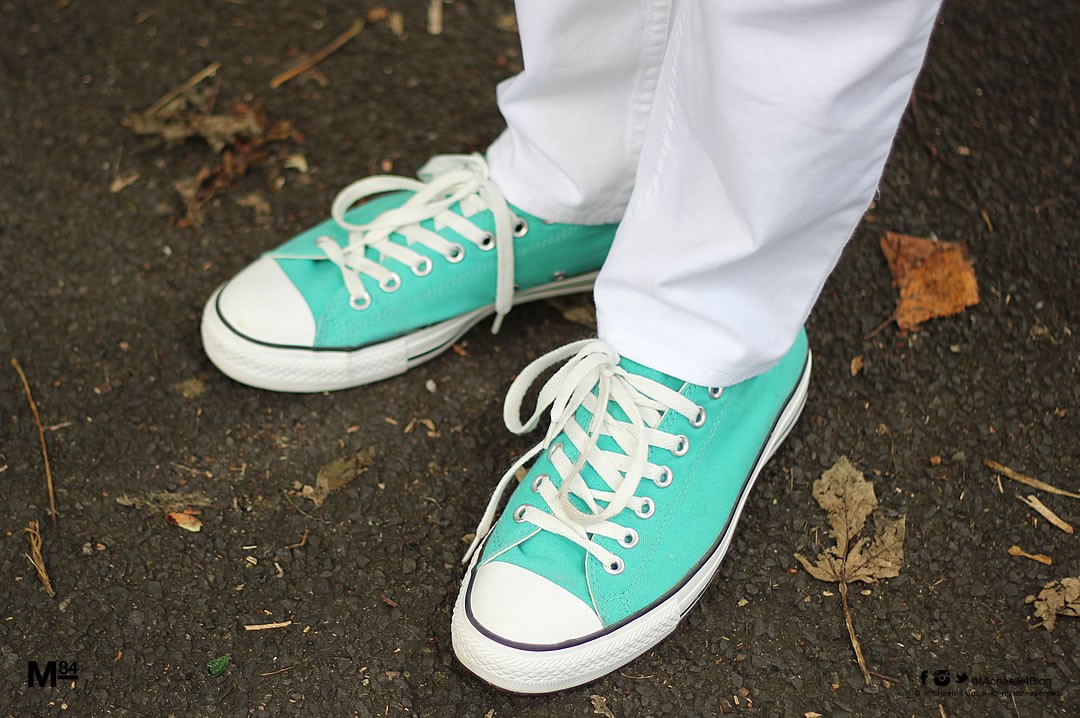 Thanks For Reading...Want More? 🙌
Hi, I'm Michael 👋 I'd love you to subscribe to my newsletter for exclusive content & updates on my blog straight to your inbox. (No spam, I promise!)