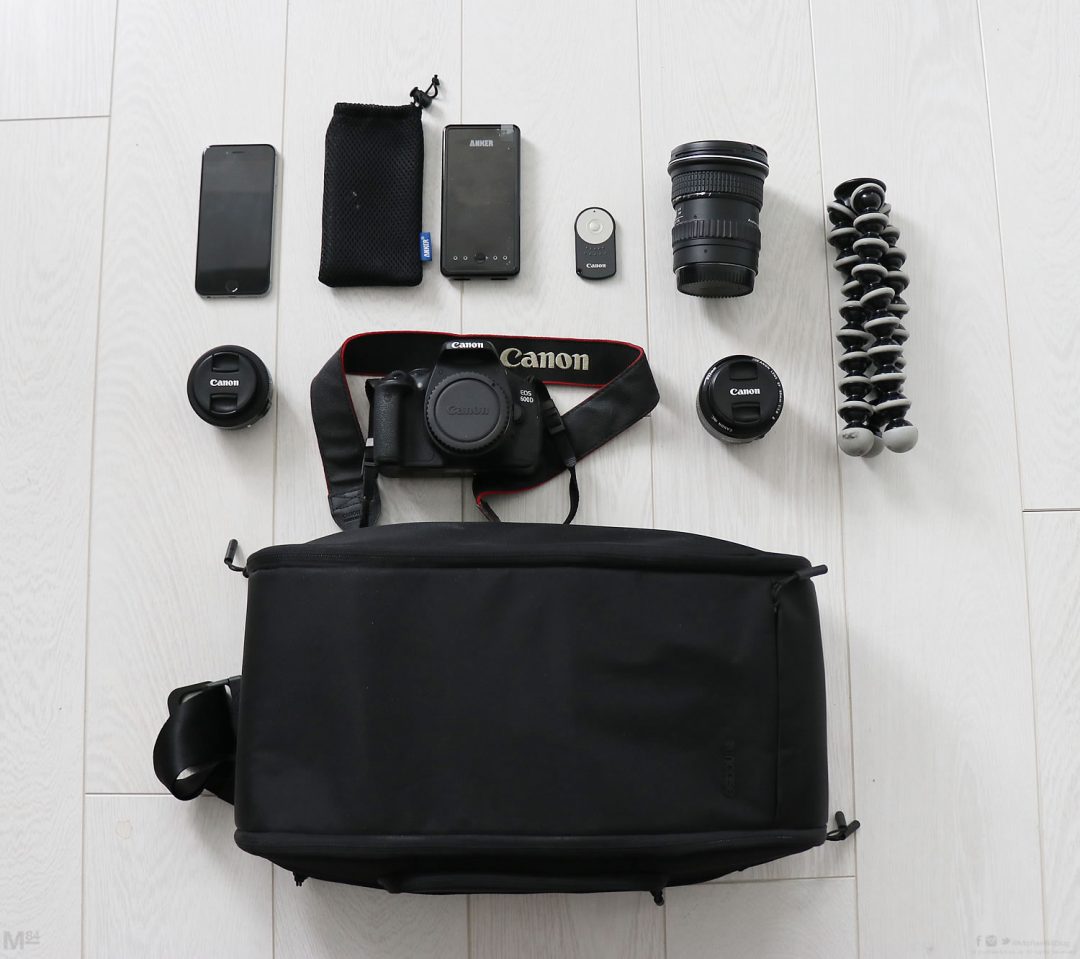 Hey guys!
Ever since I've had a blog I have got more and more into photography. It's something which I really like, and I am constantly learning different things, and experimenting with different shots and settings.
Over the years I've got myself a small collection of lenses, as well as some other bits and pieces which I've needed for photography. I've never had a dedicated and purpose built bag to put them in, but now I have – The Camera Sling Pack from Incase.
Whenever I travel I use a standard backpack or bag to keep all my essentials in, including my camera and any lenses I may have. But when I take shots outside or on a location, I usually don't carry them in anything exciting, and depending on what I'm shooting possibly don't carry them in anything at all. This isn't great, which I found out to my cost when I accidentally ran over a lens with my car!
Designed in California the Sling Pack is small and compact, but packs to much space. I tried it out with a few pieces, and there was more than enough space for a lot more things. Inside I had my 24mm and 50mm prime lenses, along with my Tokina 11-16mm wide angle lens, as well as the camera body. My Gorillapod Joby DSLR tripod was in there too, with a power brick, remote and plenty space for my phone, if I wanted to keep it in there.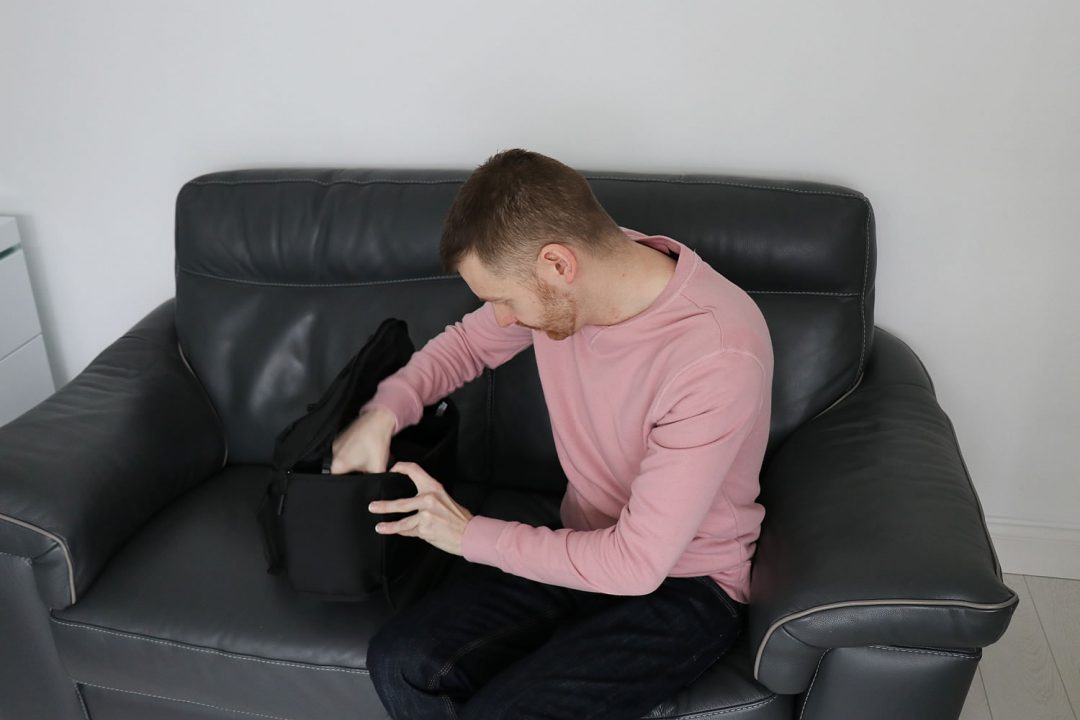 As with other products made by Incase, it feels really premium. The outer is made from Abrasion resistant 840D ballistic Nylon which feels nice and durable, a sling strap which makes it easy to put on and quality zips with pulls.
The main body of the inside has a luxurious feel and is lined with a soft material, with adjustable compartments with dividers to keep everything separate and safe.
The number of different compartments and pockets is tremendous, a side pocket with an extra mesh internal compartment, and a large plush back pocket which can house anything up to a 13″ MacBook or Laptop. The opposite side compartment contains more mesh pockets, for yet more storage.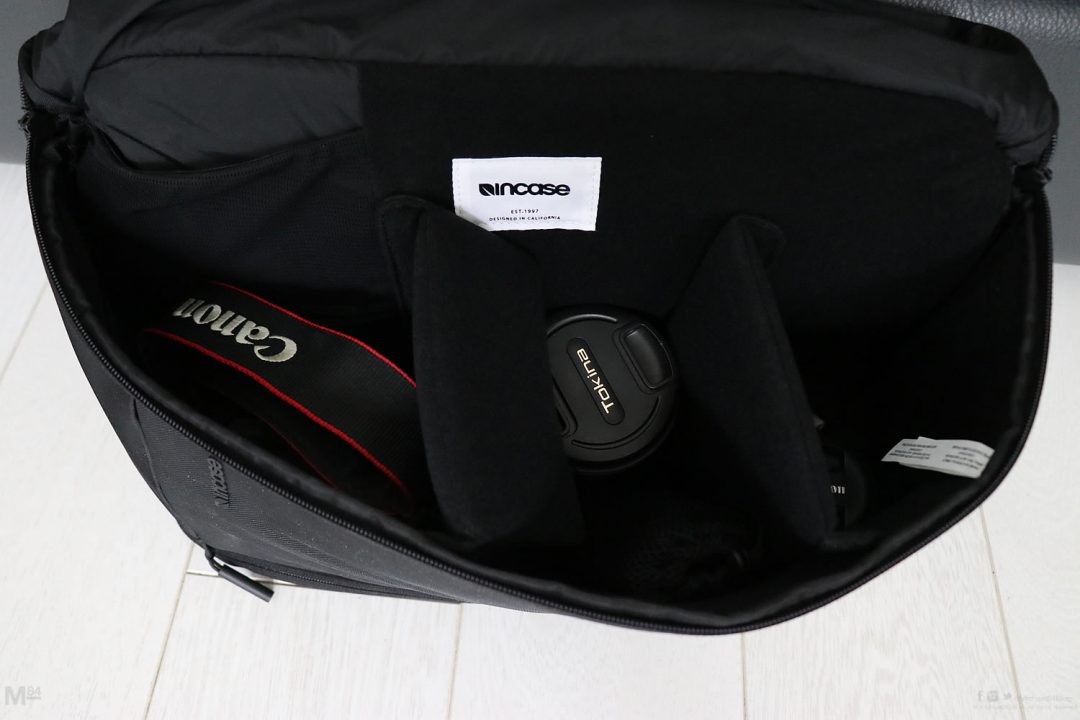 The Sling Pack is a great addition for me, or anyone who wants to use their camera gear on the go. It's a small bag which can do so much, with uses for not only cameras but small drones such as the DJI Mavic Spark or Air, iPads and ultrabooks and laptops as mentioned above.
I think this is a really great bag with so many uses. It's very small and compact, almost half the size of a compact backpack. It's so roomy and has a lot of storage, whether you're looking to pack a few larger items or lots of small things, the Sling Pack is a great bag.
You can get one of these from Incase online here.
In collaboration with Incase
Thanks For Reading...Want More? 🙌
Hi, I'm Michael 👋 I'd love you to subscribe to my newsletter for exclusive content & updates on my blog straight to your inbox. (No spam, I promise!)