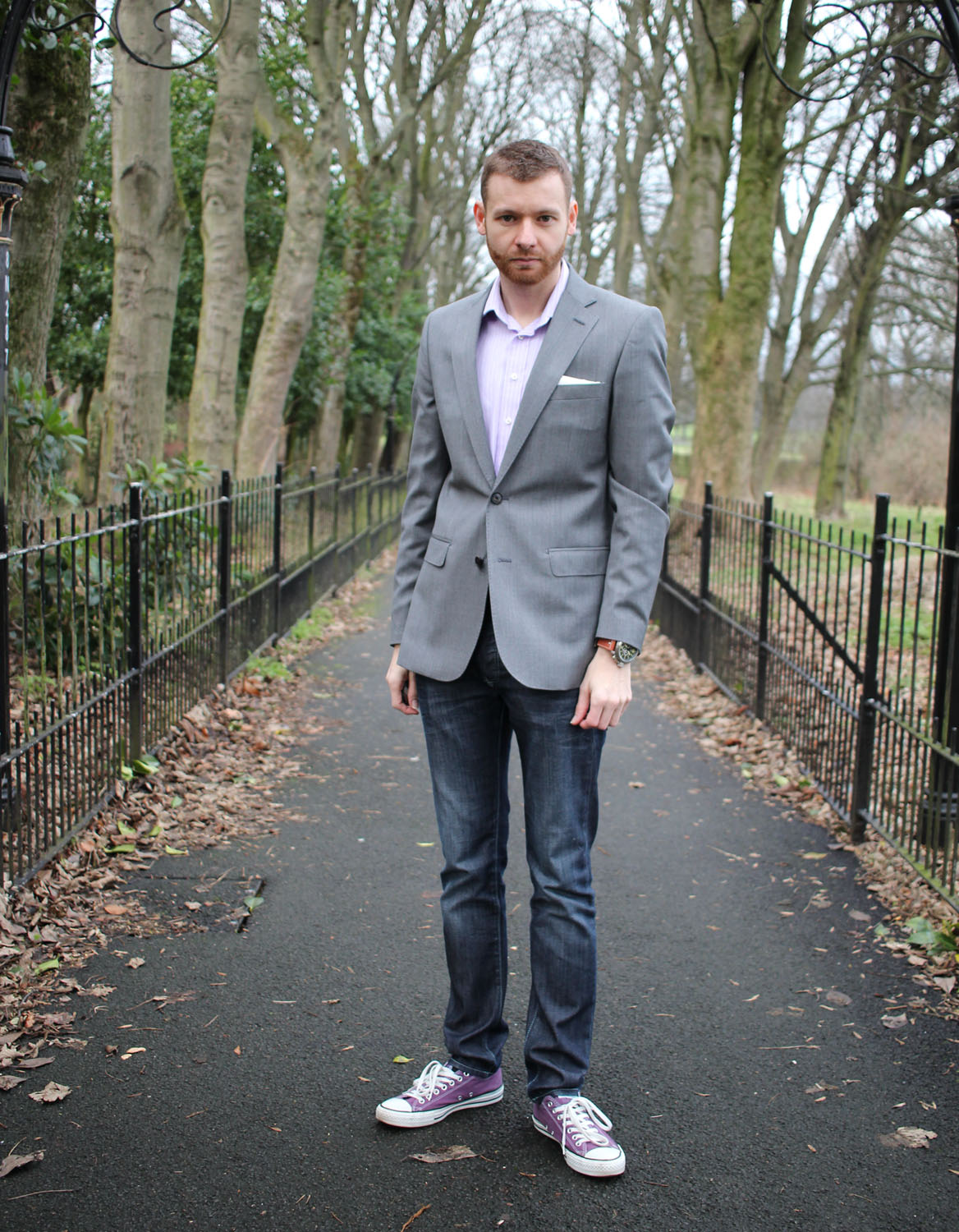 Hey guys! 🙂
Spring is here (apparently) so I thought about styling some fashion with that in mind. With warmer months brighter and more colourful options become valid, not that you need a reason to add a splash of colour to your outfit, but it's a good reason 😉
For my Spring Outfit I have gone for this smart-casual look, which consists of a light grey jacket from Jaeger, a light purple shirt with white pin striping from Chester Barrie, mid-dark jeans from Armani and my purple Converse to compliment the outfit.
I went for my Tom Carter watch too…I really like this watch, it's a very big men's style of watch, with brown leather strap which makes it fairly distinctive. Remember if you like this to check out more of my men's fashion tips for this season.
Last beard day of 2016!
It also marks the day of my last beard day! I decided that I would be clean shaven for the rest of the year until November aka Movember.
Last year I did a similar thing, but going clean shaven from the Summer, this time round I have decided to do it a bit earlier, yesterday in fact, going forward from Easter I will be clean shaven 🙂
Have a great Easter everyone 🙂
Michael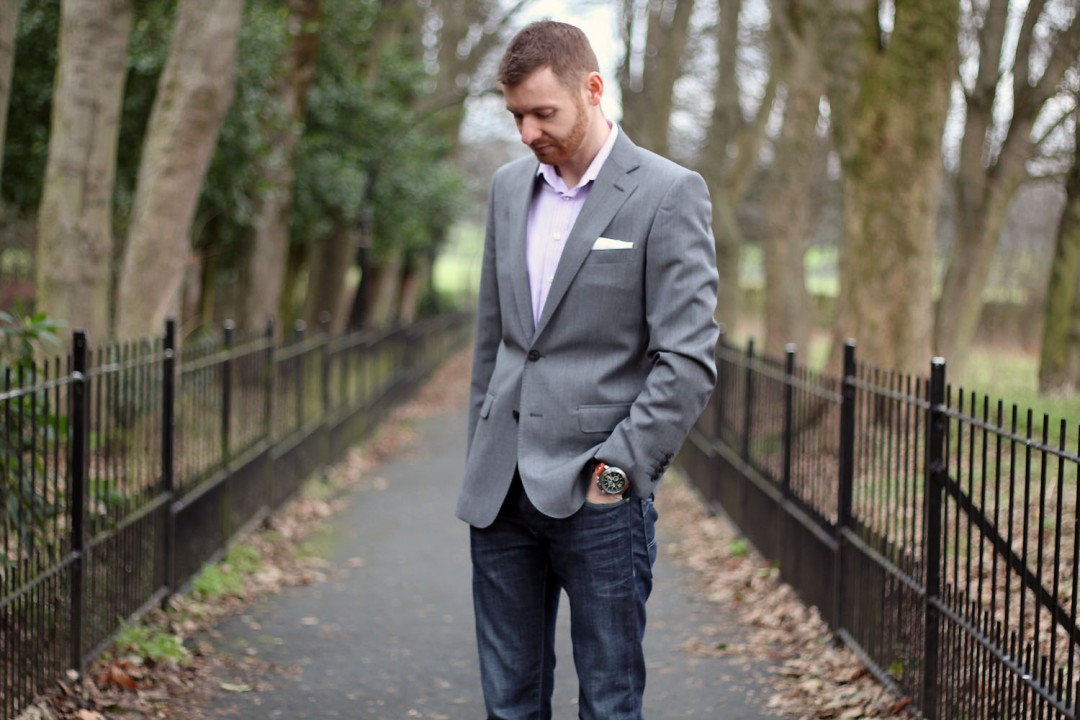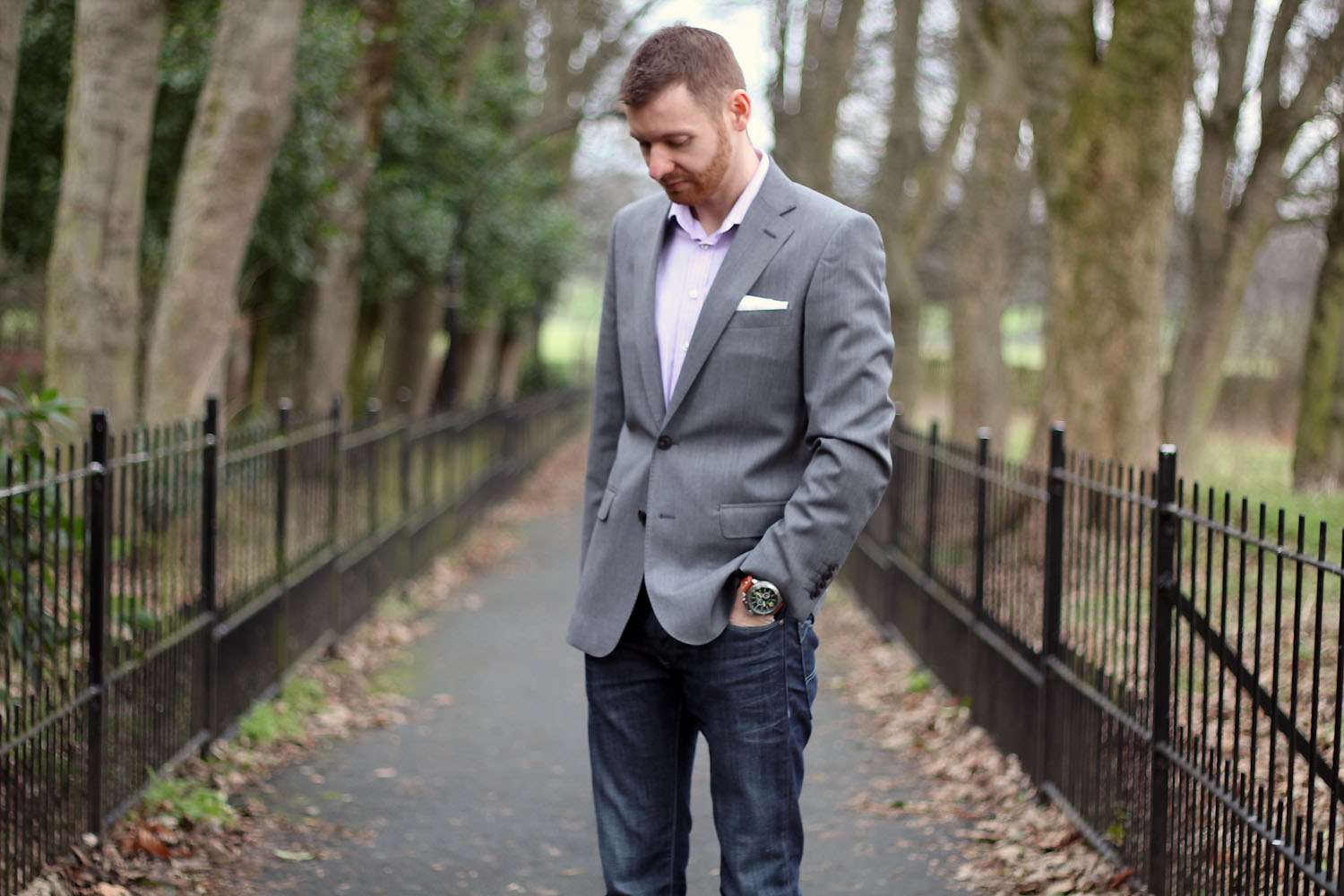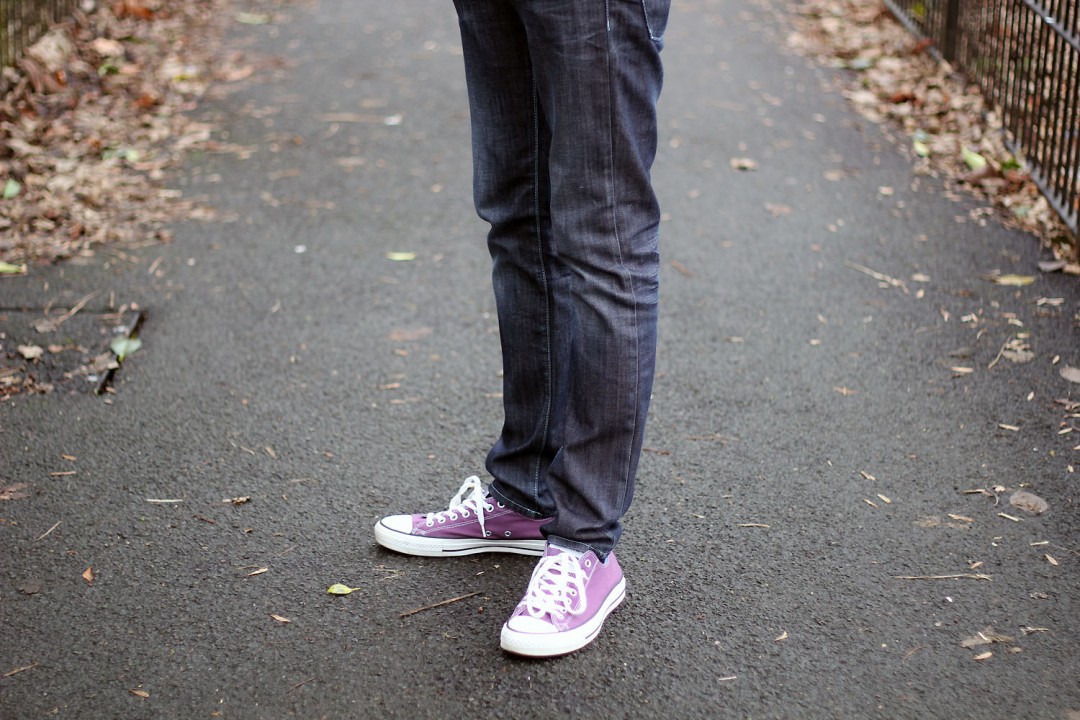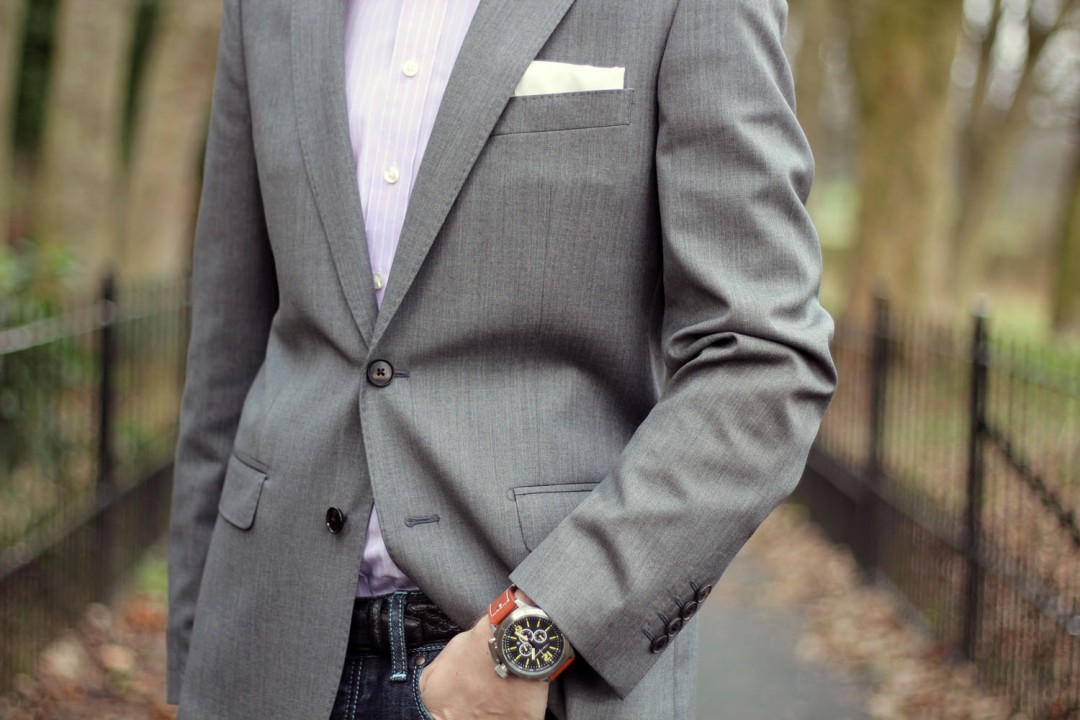 Thanks For Reading...Want More? 🙌
Hi, I'm Michael 👋 I'd love you to subscribe to my newsletter for exclusive content & updates on my blog straight to your inbox. (No spam, I promise!)