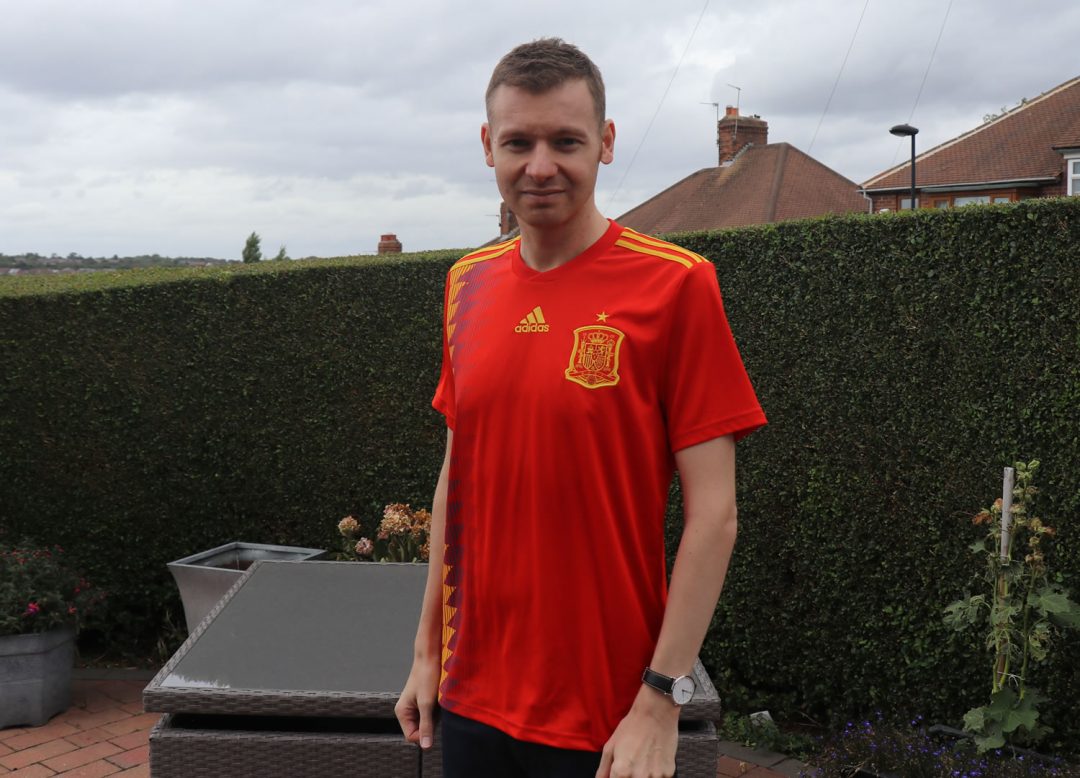 Happy T-Shirt Tuesday guys!
This could be the last one until next year, the weather is starting to turn, it's getting colder and I'm planning on wearing more layers and knitwear as the Autumn comes. There's a certain football match on tonight, Spain vs Croatia, so naturally I'm wearing my Spain shirt 😀
More on this below, and what I got up to last weekend…
If you like football there's a new international tournament which has started this year called the UEFA Nations League. It's a mini tournament type of thing, with groups of 3 teams, which are also split into levels. This is done so the good teams play meaningful games against other good teams, and the not-so-good teams play against each other, and they actually have a chance of winning more games, rather than always losing.
The Spain group is interesting, because it contains England, which is obviously exciting for me, with the other team Croatia. England and Croatia have recent history from the World Cup, and since I support Spain, it's always good when they play England.
This weekend was the first game, so on Saturday night I watched it, and Spain won 2 – 1 against England at Wembley. It was a really good game, and it already looks like a good format, much better than meaningless friendlies.
Tonight Spain will play their next game, against Croatia, so as usual I am wearing my Spain shirt, and have gone for the red home shirt. I'm not doing the full kit thing, it's kind of cold to do that, so I'm wearing some navy chinos with the top. Hopefully they will win, and it will be 6 points, 2 wins from 2 games.
On Saturday night after the football I watched the boxing, Amir Khan vs Samuel Vargas, and Khan won, on points. It was a good fight, if you missed it, at least it went on for the full 12 rounds unlike his last fight which lasted for 40 seconds.
That was pretty much my weekend right there.
I am happy to be wear my Spain shirt tonight, it's going to be a good one, and last game until we do it all again next month. Have a great Tuesday 🙂
Thanks For Reading...Want More? 🙌
Hi, I'm Michael 👋 I'd love you to subscribe to my newsletter for exclusive content & updates on my blog straight to your inbox. (No spam, I promise!)