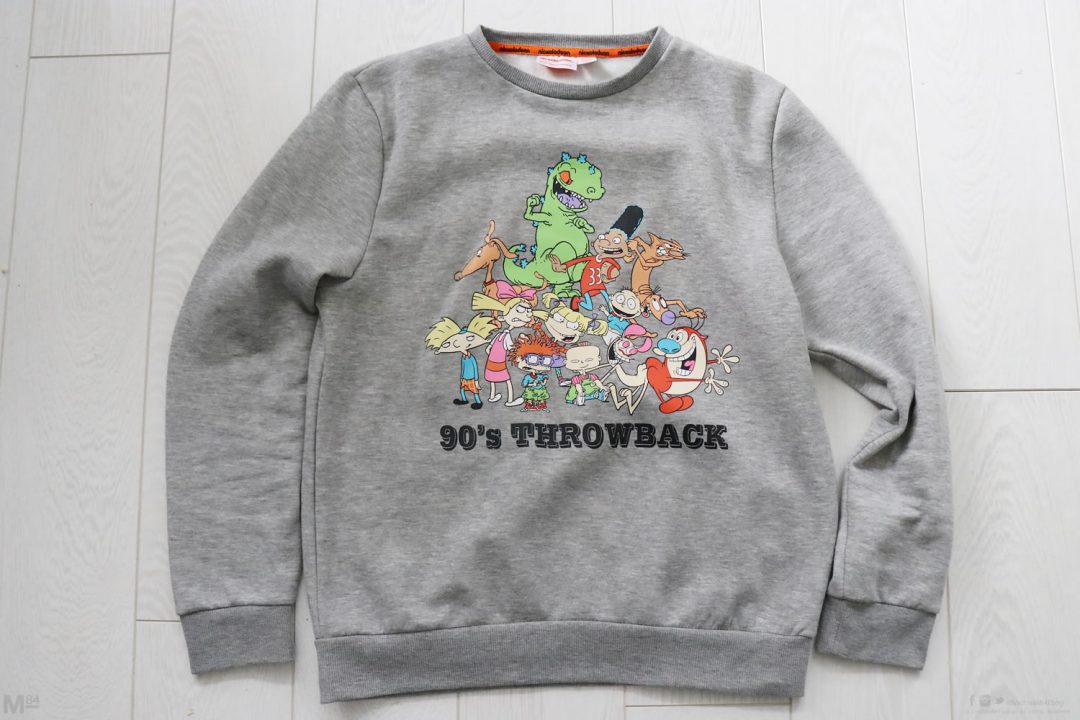 I hope you're having a good Easter Monday!
I got this sweatshirt quite a few weeks ago, but to be honest I forgot all about it! It's the 90's throwback Nickelodeon sweatshirt, which features characters from some cartoons from the 90's which were on Nickelodeon.
As a kid I used to watch Nickelodeon a lot; It was my channel of choice from around the ages of 11 – 15; Before that we had CITV and after we had the likes of Trouble, but for those years, it was all about Nick.
There were some pretty epic shows, from the likes of Sister Sister, Kenan and Kel, Sabrina, Clarissa, Alex Mack and how can I forget the best of them all, Renford Rejects. All of those were in the older years, but when I was younger, I loved cartoons (Who am I kidding, I still do!)
So this features the characters from cartoons or nicktoons as some of them were known printed on the sweatshirt. It features the likes of Hey Arnold with Arnold, Gerald and Helga, The Rugrats with Tommy, Chuckie, Angelica and Phil (with no Lil), Spike and Reptar, Ren and Stimpy and finally CatDog.
I think the design is good, but some of my favourite characters are missing, in fact one in particular – Where is Doug!? He should be on there with Skeeter and Patti at least, and probably Roger too. How can they print Spike the dog from the Rugrats and not Doug!? Maybe it has something with it going to Disney all those years ago.
Other's which are missing are Rocko from Rocko's Modern Life and Aah Real Monsters; Although I was never a big fan of those shows; But they were pretty big shows back in the day.
I am kind of too old for a graphic like this, but are you ever too old for cartoons? Nah! 😉 It's not exactly a fashion trend from the 90s, but it does bring back the memories of the good old days, so you've got to kind of allow it 😉
I'll be wearing this for lounging around and when I chill out, the warmer months are coming so I'll probably not get much wear out of this until the colder weather comes back round.
You can check out the best sweatshirts to buy this year if you're looking for a new option to wear for layering in the colder months.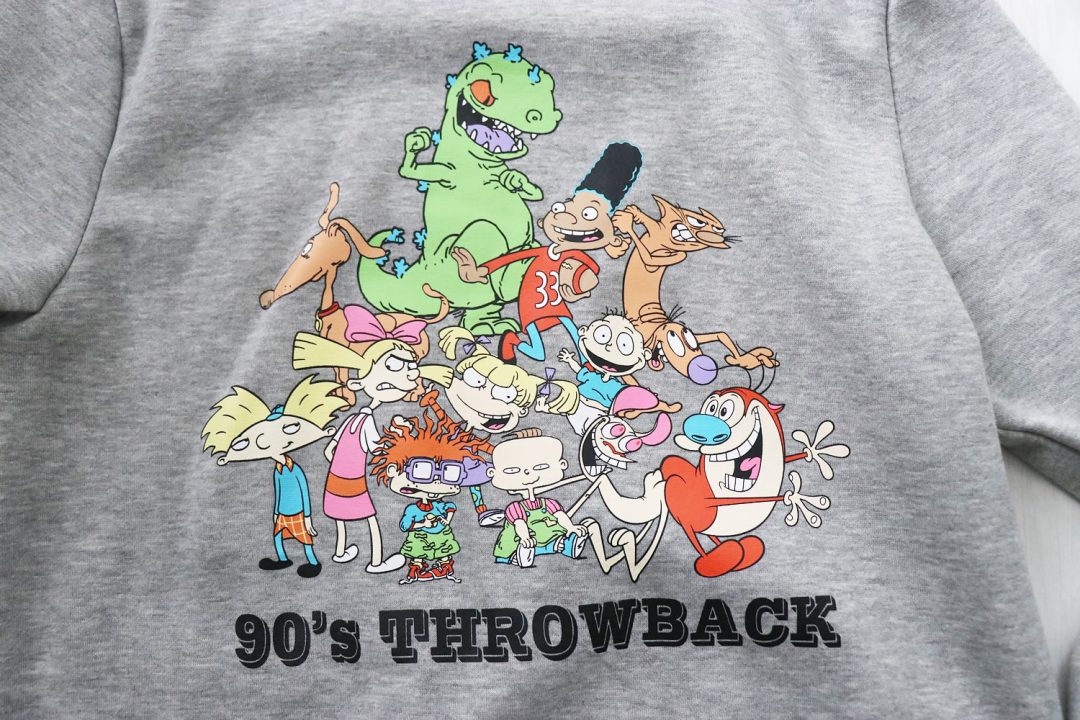 Thanks For Reading...Want More? 🙌
Hi, I'm Michael 👋 I'd love you to subscribe to my newsletter for exclusive content & updates on my blog straight to your inbox. (No spam, I promise!)