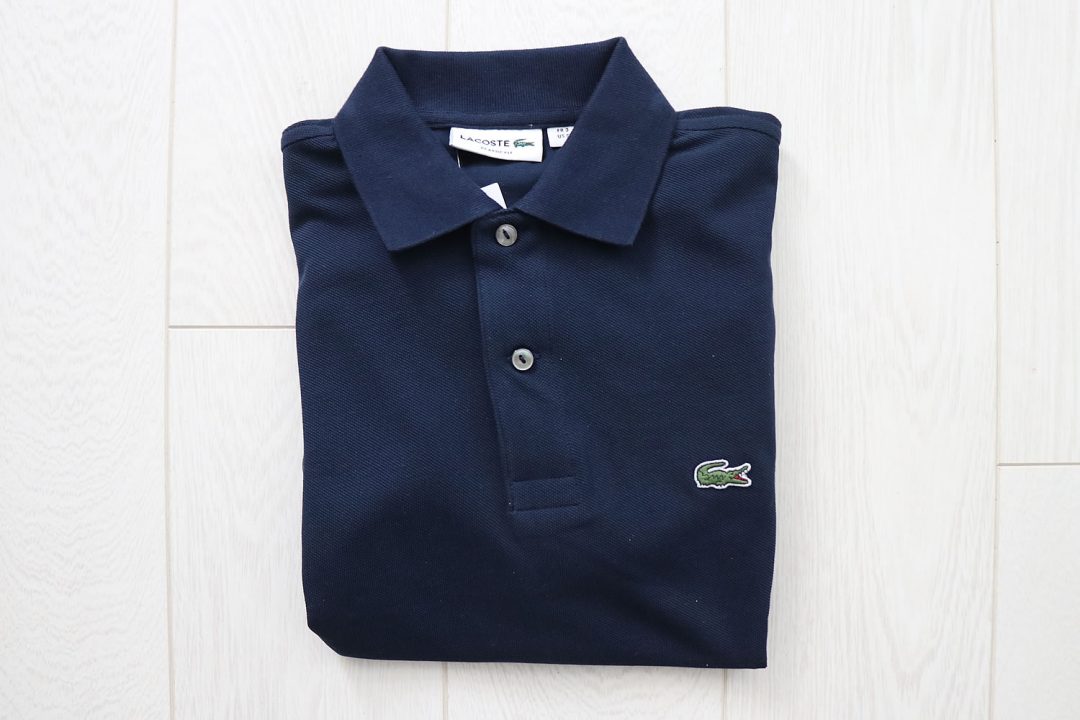 What do you wear when you want something smarter than a tee, but less stuffy than a shirt?
Well if you've been reading lately you'll know the answer. One really good option is a polo shirt. One of the pieces of clothing I got for my birthday recently was a polo shirt, and it was this one, a navy colour from Lacoste.
I am no stranger to Lacoste polo shirts, I've owned many in the past, and still have a couple. I have my red one, which is really good in terms of red being a power colour, it pops and I can wear it with a number of pieces. My other one is a dark grey, more toned down and is a nice colour when you want to downplay your style.
The colour which was missing was navy, and now I have it. I think a navy polo is possibly the most versatile colour of polo you can get, and it should have probably been the first colour I should have got. No matter, I have it now, and I will enjoy wearing this.
In terms of outfits, it can basically be paired up with anything. Dark or light jeans, it will easily work. Shorts of almost any colour, definitely. But I am most excited about pairing it up with a pair of white or off-white jeans or chinos. I really love combining white with navy, especially in the Summer. I think it gives a real clean look, with clean lines and the crisp colours contrasting with each other so well.
In terms of the polo itself, if you've ever owned a Lacoste polo you'll be no stranger to it. This is a classic fit, and fits quite nicely. The material is pique and is as good as you'd expect it to be, nice to touch and feels like it's built to last.
If you've never owned a Lacoste Polo then you can rest assured that they are one of the best, and this is the signature piece from the brand.
There's no doubt you'll be seeing more of this in outfit posts this summer.
Thanks For Reading...Want More? 🙌
Hi, I'm Michael 👋 I'd love you to subscribe to my newsletter for exclusive content & updates on my blog straight to your inbox. (No spam, I promise!)