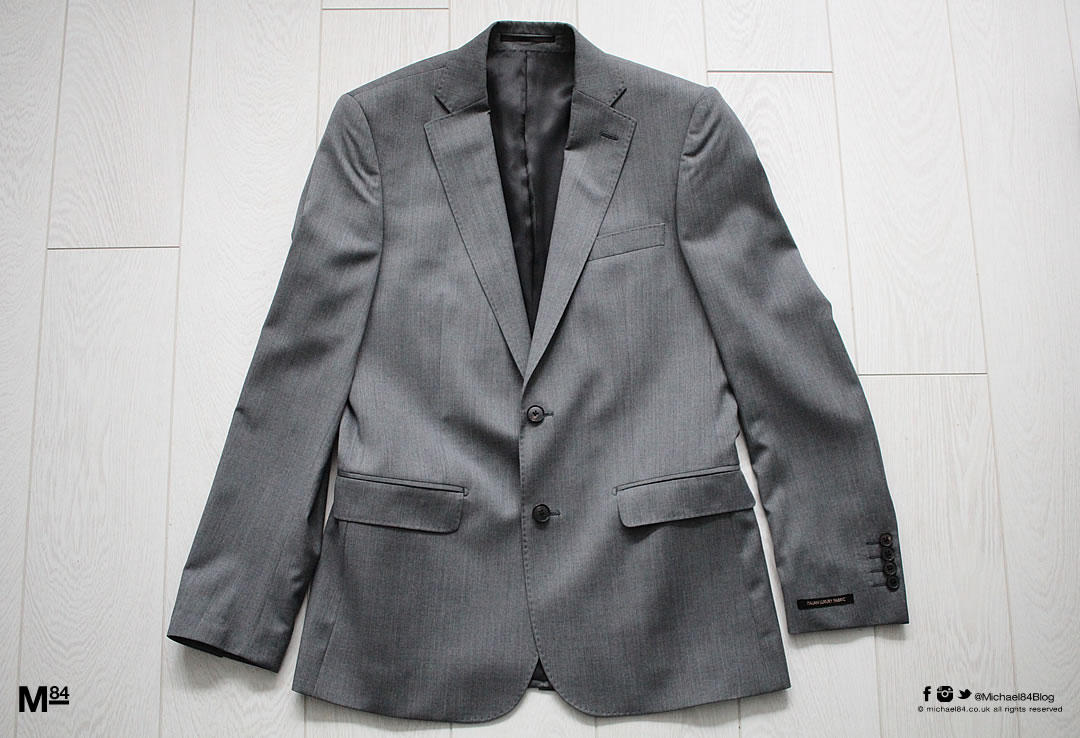 Hey!
Most the sales are over now as we move into the Spring fashion season, I'll be blogging about that lots very soon with what's currently out there and what I think is going to be the hot trends, or just the things I am loving 😛
I got a few pieces from Jaeger in Autumn which I blogged about here, and I've had a few other pieces too, namely a good few shirts, as well as smart jackets. The past few suit jackets I've bought I really loved, and this one I saw on Black Friday, but I resisted buying it simply because I have so many jackets now do I really need another?
It was back in the sale after the New Year so I decided that the answer was yes, yes I did

I have only got one other grey jacket which is a suit from my campaign with M&S. It's a really nice suit and I love it, but I wanted a more plain pattern grey suit, or at least the jacket, which is what this is.
This was only a jacket, and they had a pair of trousers which almost matched, I did get these as well but because it was not an actual suit, the colours were slightly off from both pieces, so I decided to send back the trousers.
I love Jaeger jackets, they are excellent quality, the fit is good and when they are in the sale you simply can't get any better for the price. This is one of their plain weave style jackets, which is a pretty much straight up plain colour jacket.
Last time round I actually got almost the same jackets, in black and charcoal grey. The previous ones were 100% wool and made in England, this one is again 100% wool but uses Italian cloth.
Something like this jacket would be perfect to wear on new years eve, the grey colour working well with a black or white shirt, and pairing it up with some smart dark denim or chinos.
Along with the jacket I got myself a knit for the winter. Several years ago I got some knits from Jaeger, one was 100% pure cashmere, the other was "with cashmere", which is a blend of merino and part cashmere.
The pure cashmere ones are so soft it's unbelievable, but the mixes are very good, and soft too. I don't own a lot of navy but in the last 18 months or so I've wanted to get more because it's such a versatile fashion colour and a real wardrobe staple.
The V-neck will obviously be teamed well with a crisp white shirt, or a light blue will also fit the bill 🙂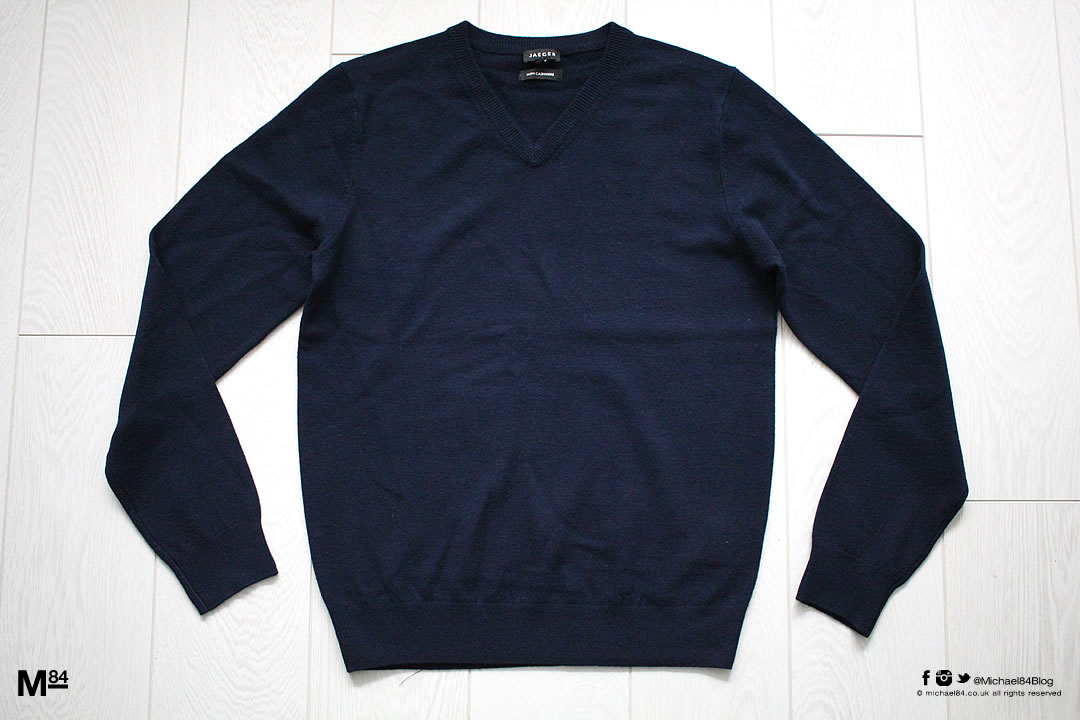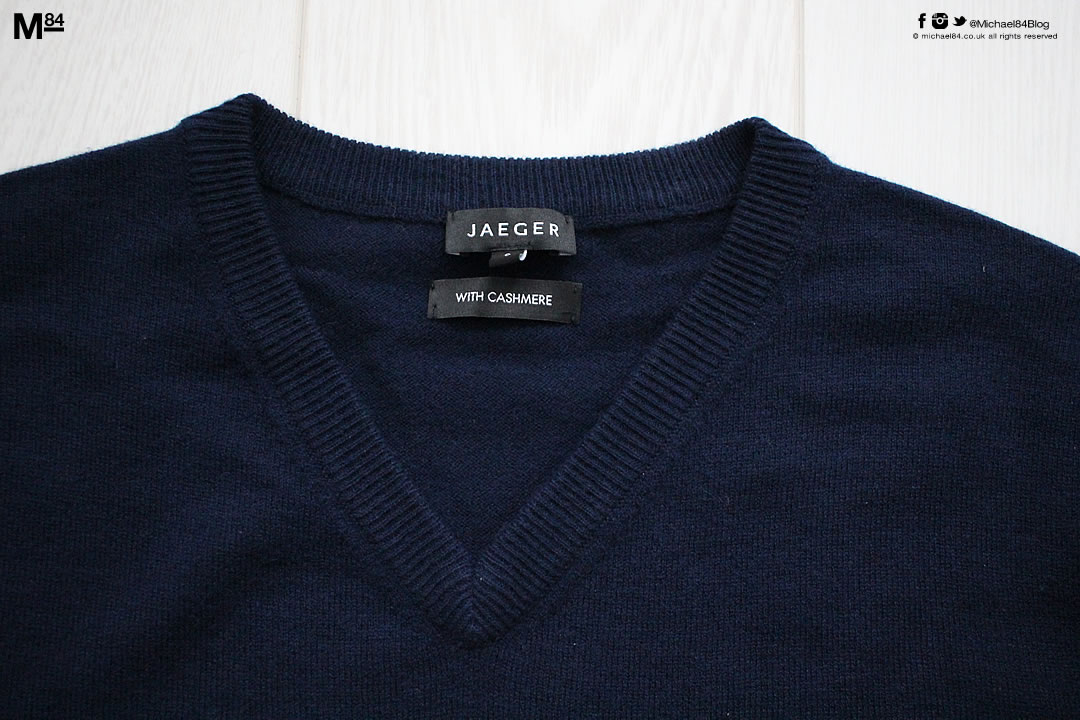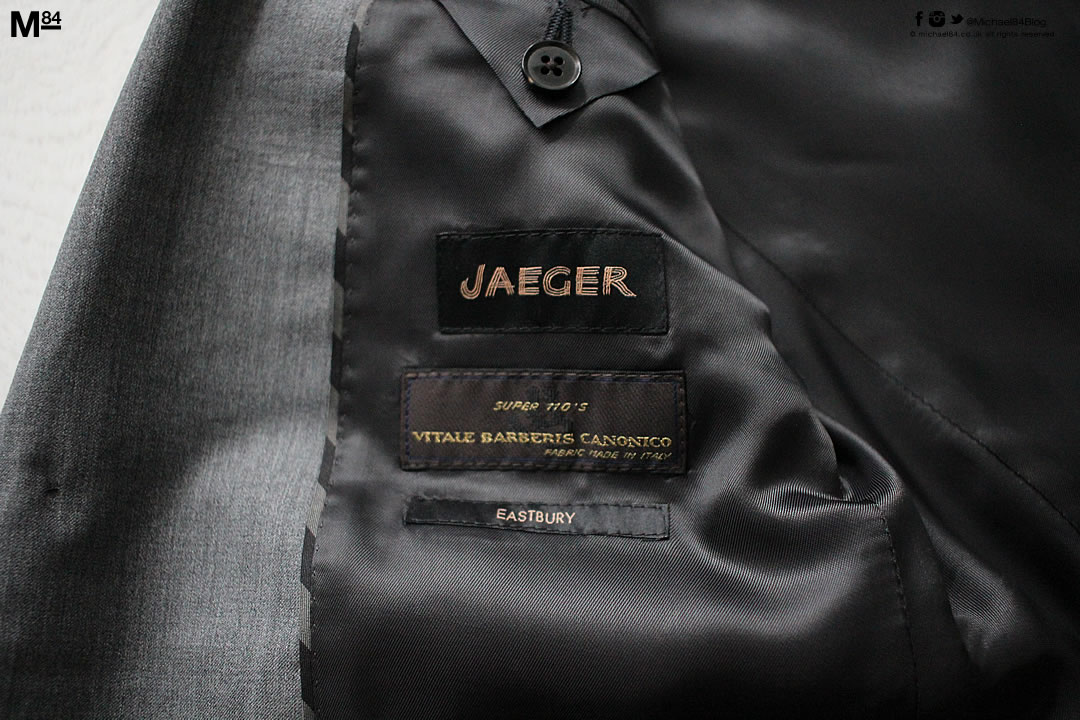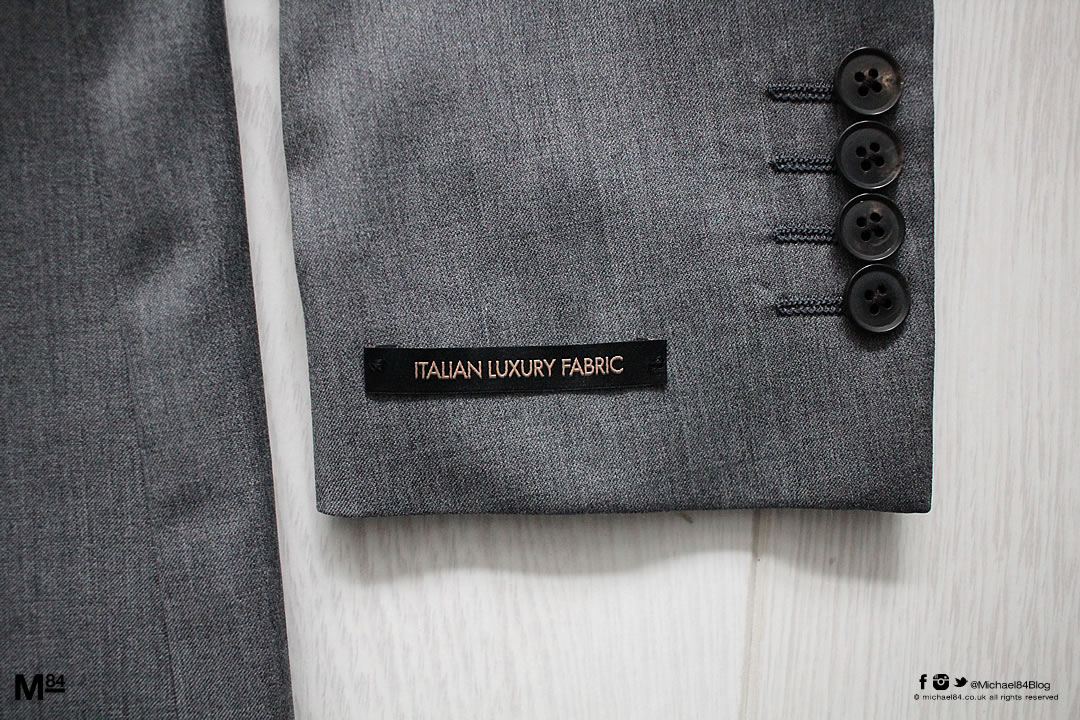 Thanks For Reading...Want More? 🙌
Hi, I'm Michael 👋 I'd love you to subscribe to my newsletter for exclusive content & updates on my blog straight to your inbox. (No spam, I promise!)