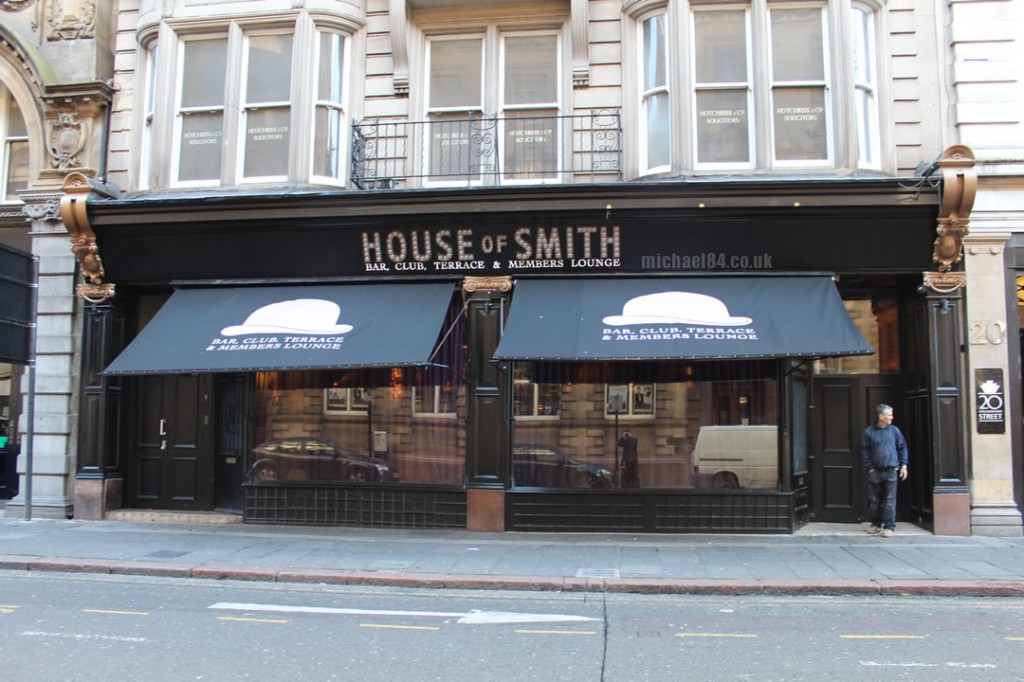 Think of 50s style, glitz and glamour and you are thinking of House Of Smith. It's located on Collingwood Street aka The Diamond Strip, close to the Central Station, and like the bars in this area is more of a trendy style of environment. If you're looking for a nicer, higher class of bar with table service, this is a contender. House of Smith is owned by The Apartment Group, who also own Floritas and Madame Koo which sit next door to HoS. It used to be called Baby Lynch, which was "The neighbourhood bar in the city" but they decided to change it to a trendy cocktail bar, much like the other bars on Collingwood Street.
The Crowd & Music
The crowd and music is much like you find throughout the Diamond Strip. As these bars are all next to each other or close by, you'll probably find yourself bumping into the same people in bar after bar, if you're going around these bars as that's what a lot of people do.
Nightclub Nights
House of Smith is home to several nights including Club Tropicana, Waikiki, Pin UP, Jungle, Press Play, S@S and Say The Word.
Dress Code
You should dress up fairly smart, especially if you're going at the weekend. A shirt and smart jeans will be fine, a jumper, smart T-shirt or
Drinks
A large selection of drinks, with cocktails starting at around £7.50, or if you're feeling extravagant go for a full bottle of champagne or spirits including vodka, tequila, rum and whisky. Drinks prices are quite high, even for the average price of the area.
Hit Or Miss?
House Of Smith can cost £10 to get in at the weekend, and once inside the prices are huge. If you want a VIP night and want to pay for a booth and bottle service, once again this is higher than most places. Since it does not really offer anything other bars on the same street does better, I have to say you should give House of Smith a miss. It is not terrible and not the worst place to end up on a night, however there are better alternatives. Going for one drink could be feasible, but not if you have to pay for entry.
Information
House Of Smith, 26 Collingwood Street, Newcastle, NE1 1JF
Opening Hours – 7 Nights a week. Till 3AM (weekends)
Weekend Entry – £10
Dress Code – Smart Casual
Music – Comercial House/Chart/RnB/Hip Hop
Recommended Age – 20 – 30
Guestlist/VIP Service – YES
Bottle Service – YES
Food – NO
Stag/Hen – Dress Smart
Nearby Bars – Floritas, Revolution, Madame Koo, Perdu
Thanks For Reading...Want More? 🙌
Hi, I'm Michael 👋 I'd love you to subscribe to my newsletter for exclusive content & updates on my blog straight to your inbox. (No spam, I promise!)