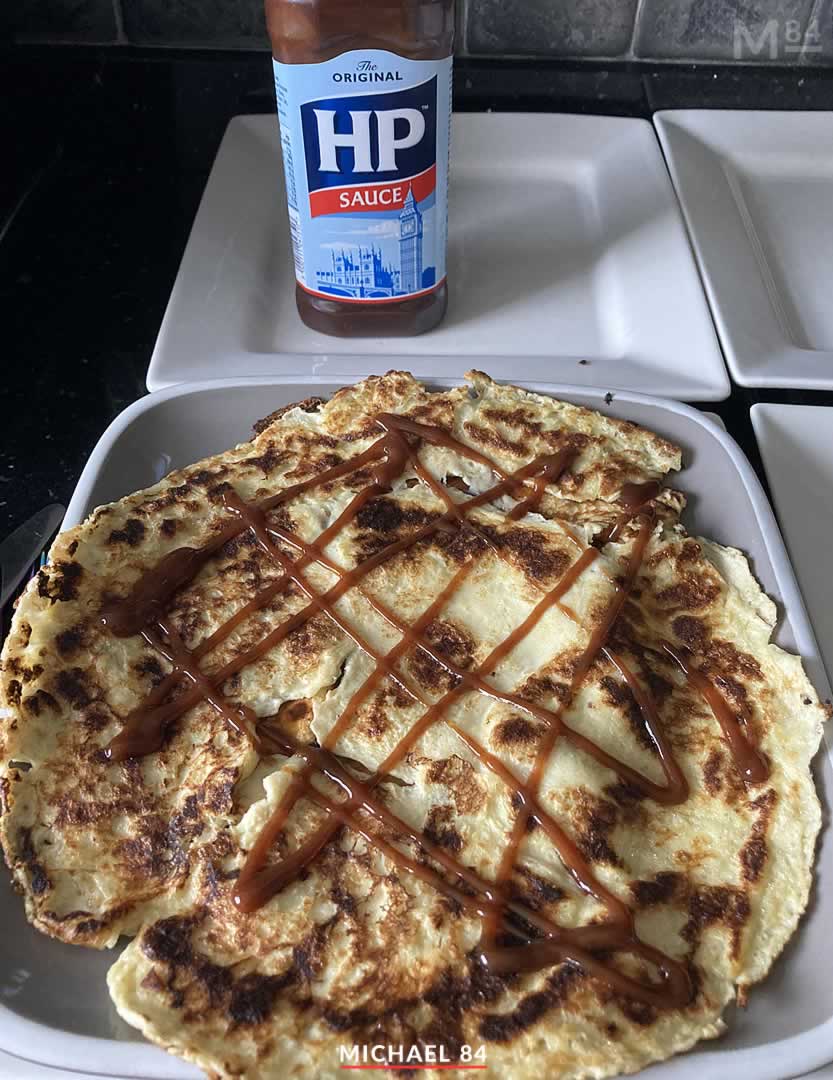 Happy Pancake Day! 🥞
It's one of my favourite days of the year, it's shrove Tuesday aka Pancake day.
As always I had pancakes for my lunch, and later on tonight I'll have some more for my supper.
It's also called fat Tuesday, but I call it fat week. Sometimes we get pancake day really close to Valentines Day, and I always eat a lot of bad food. This year the events are only 2 days apart, and you've seen that Valentines Day 2021 I already ate a lot of chocolates and truffles along with prosecco.
For lunch I always make pancakes from scratch, and this was my effort this year.
I think they turned out really good! In fact, the best I've made for a few years. Later on I will eat some made with a pre-mix, which are usually more consistent, but not necessarily better.
And once again my topping of choice is HP Brown Sauce. People still find this unusual, but I've had brown sauce on pancakes since I was a kid. I couldn't eat them sweet, they're definitely a savoury food to me.
What do you think? Sweet or savoury?
Later tonight the Britney Spears documentary, Framing Britney is on SKY Documentaries at 9pm which is what I'll be watching.
Have a good Tuesday 🙂
Thanks For Reading...Want More? 🙌
Hi, I'm Michael 👋 I'd love you to subscribe to my newsletter for exclusive content & updates on my blog straight to your inbox. (No spam, I promise!)