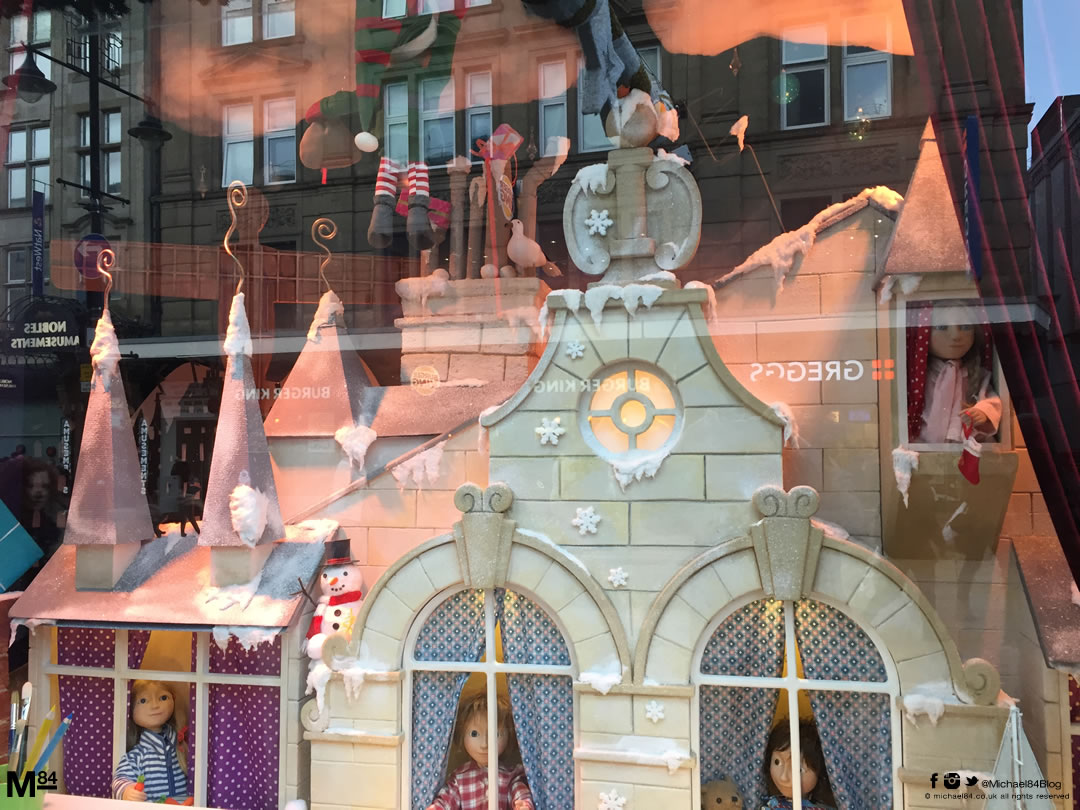 If you live in Newcastle you'll know all about the Fenwick Christmas window tradition. Each Christmas the window is dressed up in a Christmas or themed way, and is always a must see for everyone in Newcastle. Last year it was Alice In Wonderland, and this year's window was unveiled last Friday. This year the window is a traditional Christmas scene, with a story about Santa's sleigh crash landing on the roof of Fenwick.
This has been a Fenwick tradition for years, and also a tradition here on my blog, Michael 84 😀 What kind of Newcastle Lifestyle Blogger would I be without the Fenwick window featured on it! 😛
p.s. Sorry about the quality of the pictures, I will try to replace them with better ones if I can. It was daytime and I had to battle with families and small children!

If you've missed out on all the previous ones, you can see all the ones I have covered right here on the blog below:
Fenwick Christmas Window Through The Years
2016 | 2015 | 2014 |  2013 | 2012 | 2011 | 2010
Fenwick Christmas Window 2015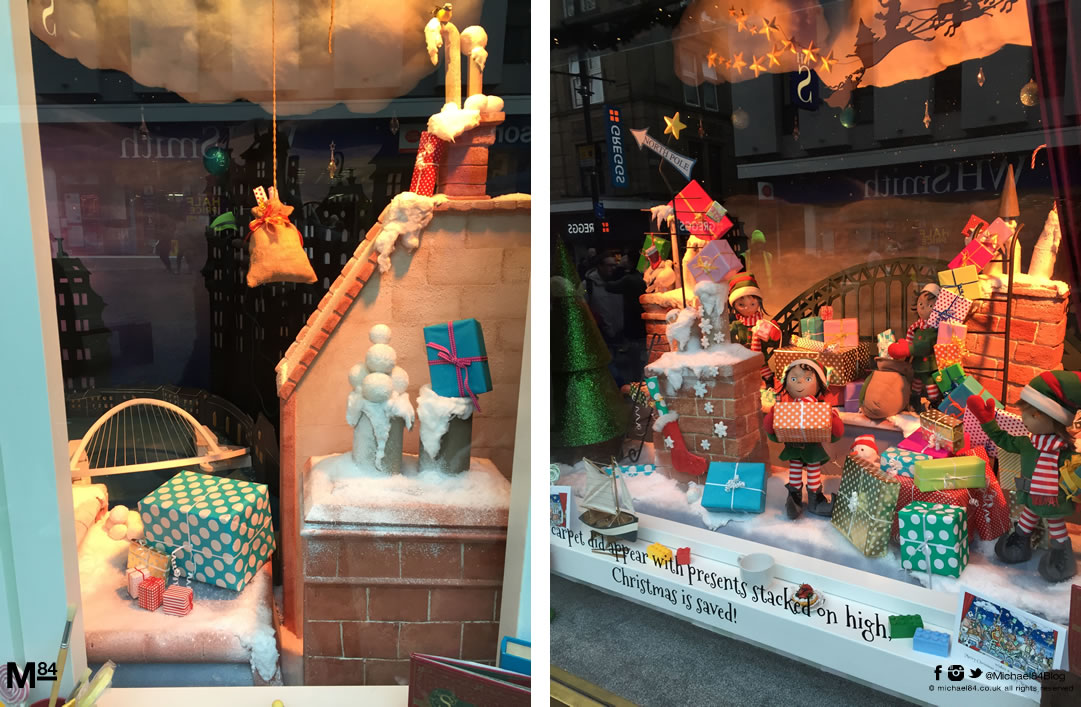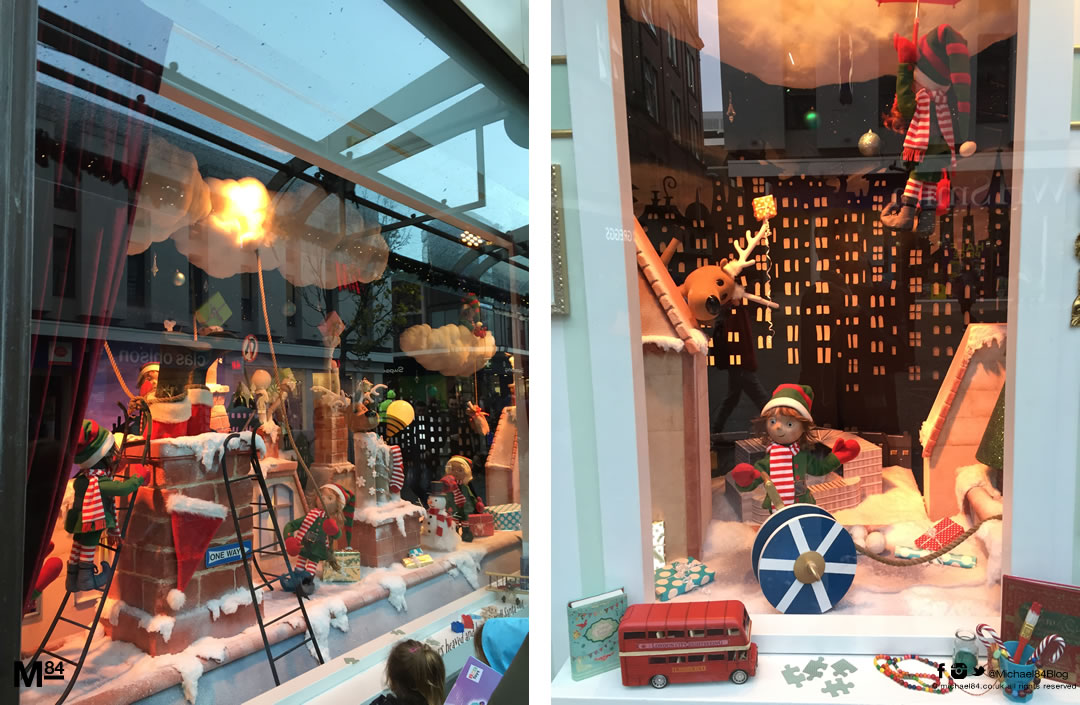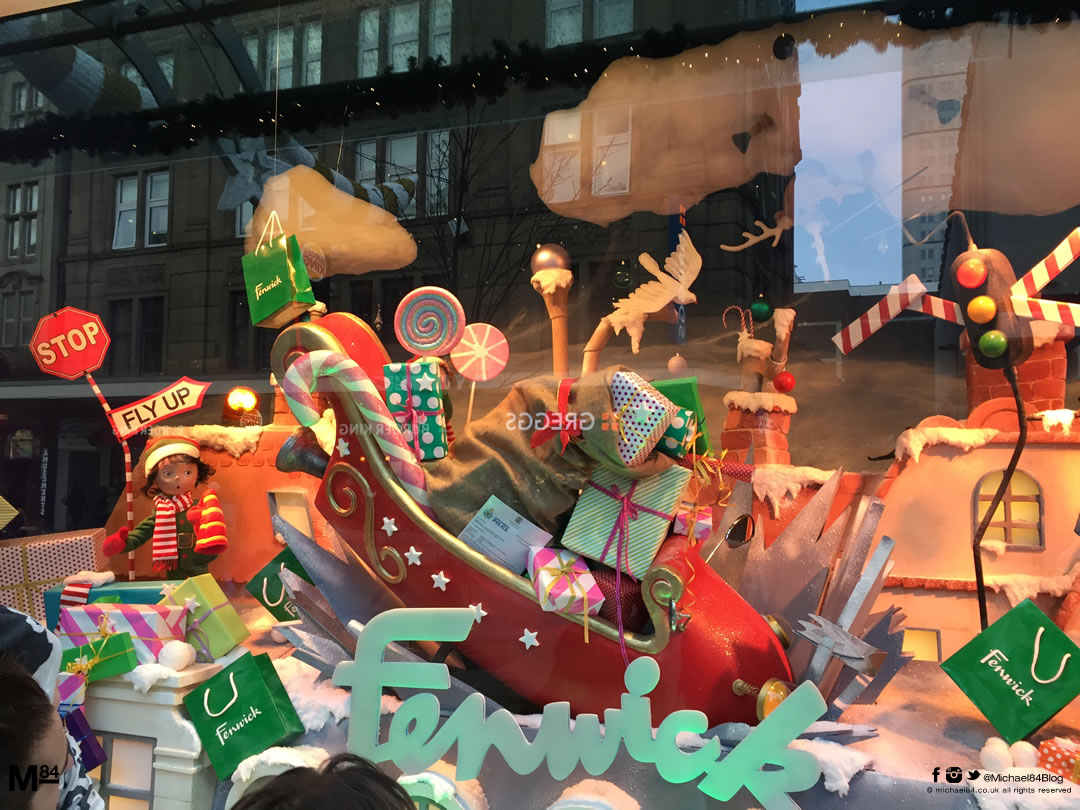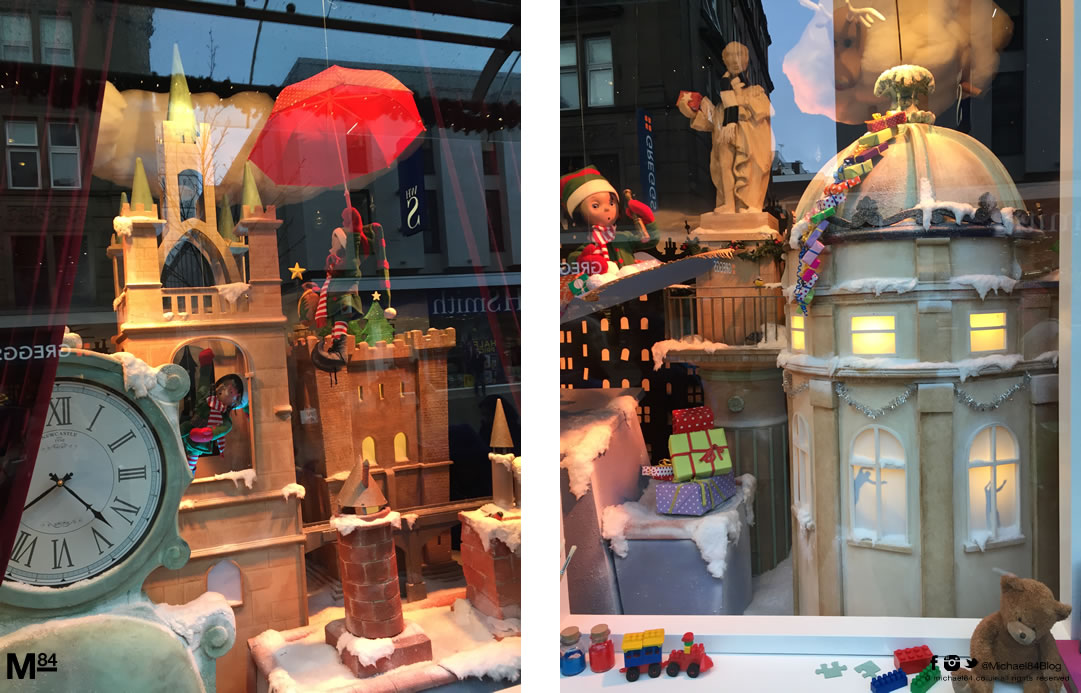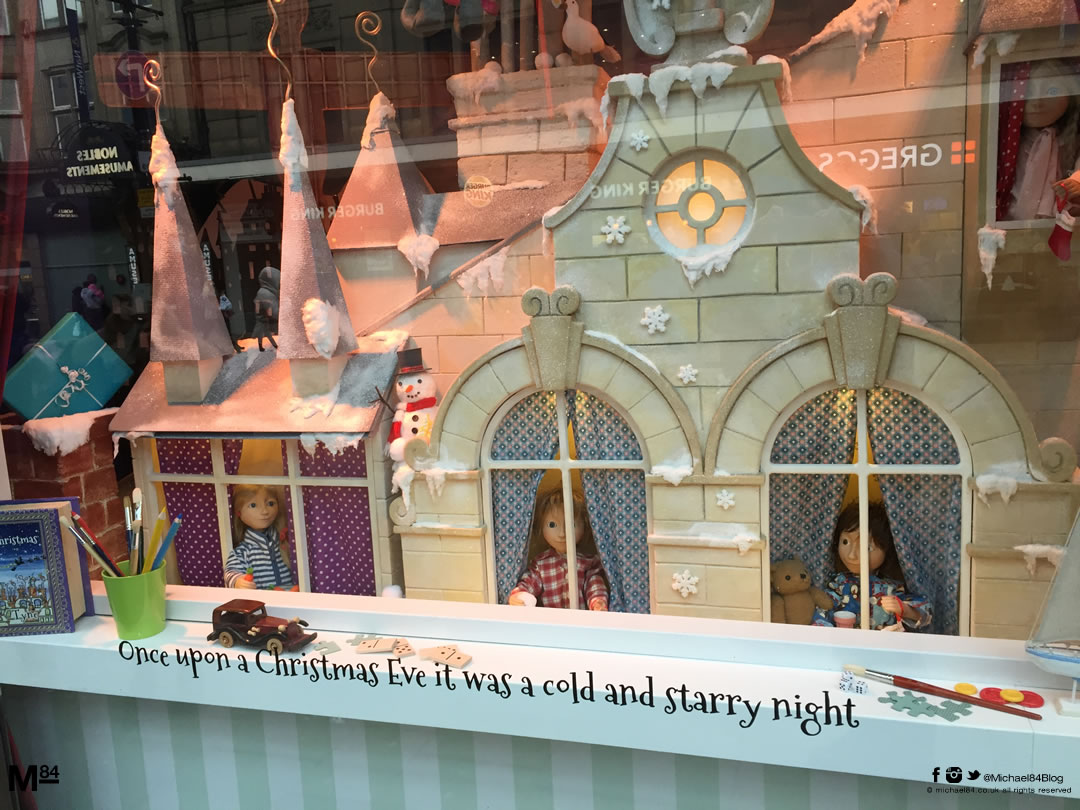 Thanks For Reading...Want More? 🙌
Hi, I'm Michael 👋 I'd love you to subscribe to my newsletter for exclusive content & updates on my blog straight to your inbox. (No spam, I promise!)