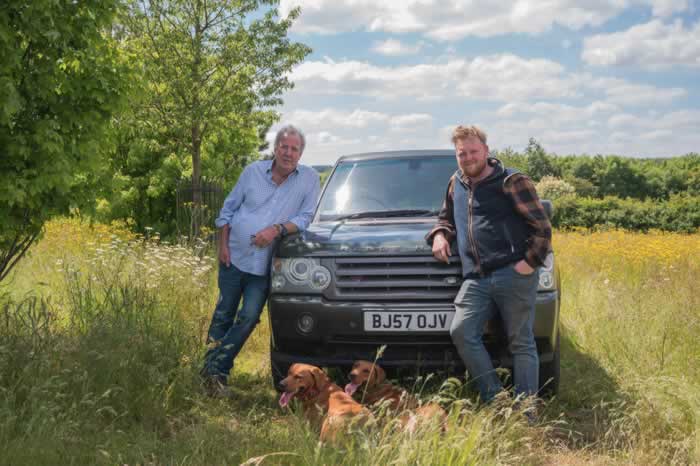 Image: Clarkson's Farm/Amazon
I finished watching Clarkson's Farm 2 the other week, and it's brilliant!
Just as I expected, but I think it was even better than I thought it was going to be.
It's something I can highly recommend watching, so here's what you're missing if you haven't seen it yet (with minimal or no spoilers!).
After the great Clarkson's Farm first series, a second followed, which premiered in February 2023. When I heard they were making a second series I was excited to see it, so when it finally dropped in February I watched it pretty fast.
When it's a series I love I tend to watch one episode a day. With Clarkson's Farm 2 containing 8 episodes, it took just over a week for me to watch. It was actually so addictive I had to binge watch 3 episodes in 1 night, I just HAD to find out what happened.
I should probably explain to those who haven't seen series 1 or 2 what it is, and in a nutshell: It's about Jeremy Clarkson and his farm. It shows his life on the farm and farm life, and has plenty of supporting characters that you will love.
Kaleb, Charlie, Gerald and Lisa are the main characters that you'll see in each show, a lot of the time stealing the show.
So what's new, and what's returned from the first series?
Well the lambs have gone, and they have been replaced with cows. The farm shop is there (Diddly Squat Farm Shop), when it's open, and later on there's a plan of a restaurant which doesn't go to plan (naturally!)
With the first series being filmed in the middle of the lockdown, there was a lot of that in the show. This time round there's something far worse, the council!
The show has a real emphasis on wondering how farms are supposed to earn money and be sustainable, and brings to life how hard it can be for farms to turn a profit.
It shows how annoying the council are, having to contend with the local council along with the district council, especially in regards to planning permission.
It's really eye opening to how decisions are (or aren't!) made, and really makes you question a council's decision making process.
All of the characters are back, and are even better than before! Cheerful Charlie as he was sarcastically known is back, and he's brilliant. He's turned from sarcastically cheerful to Jeremy's friend and ally against the council, albeit still a stickler for rules.
Kaleb is brilliant once again, and is so entertaining to watch. Lisa is running the shop and is Jeremy's right hand woman for a lot of tasks, including running the shop. Then there's Gerald, once again brilliant, and I think I am starting to understand him!
If you've seen the first series then you'll know what to expect, this one could be even better. If you've never seen it before you have to watch it, it's so entertaining.
If you know nothing about farms or have no interest you've still got to watch it, it doesn't matter, it's pure entertainment.
If you have Amazon Prime Video it's available now, and is one of the best Amazon Prime series you can watch right now.
Better yet, Series 3 has been confirmed, and Jeremy Clarkson has said on Twitter that it's already being filmed.
Image: Clarkson's Farm/Amazon (via Amazon Press Site)