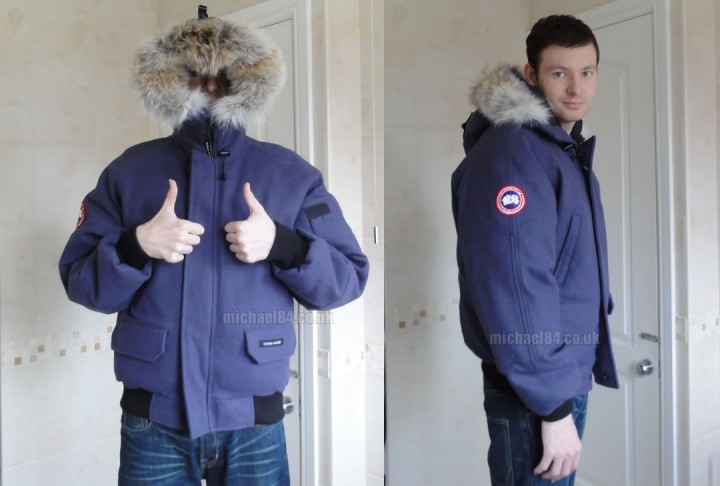 Me a few years ago when I got my coat. I was so happy! 😀
If you're a veteran reader of my blog you'll know that a couple of years ago I got a Canada Goose coat. After extensive searching, talking to retailers and even talking to buyers in the UK it seemed so difficult to get my hands on one of these, but I did eventually get one, and since then never looked back.
OK, we may not get -30C temperatures that they can get in the arctic North, but when it's cold here it sure does feel like it! When the Winter comes you'll need something to keep you warm, and a Canada Goose does exactly that. After owning mine for 2 Winters, it still looks brand new. This is because it's a high end, high quality product, made to be rugged and withstand the most harshest of conditions. Canada Goose maintain the quality of their coats by manufacturing them in Canada, no "Made in China" labels on these!
Why are these so special then?
As mentioned they are made in Canada. That means two things; good, high quality manufacturing and experience of cold weather. Canada gets pretty cold in the Winter, so they know a thing or two about making jackets to keep you warm, and Canada Goose have been going strong for over 60 years. They are used in Arctic missions, used by mountaineers and are the outerwear of choice for anyone who is working in Siberian cold temperatures. They survive this hellish weather, so even the coldest of British Winters is no match. You'll know you have something special when you pick one up and put one on, the weight, feel and everything from the zip to the hood feels premium.
Which Canada Goose style to choose
There are several different styles of jackets and coats which are available to buy. The Hybridge is a relatively new range which are lightweight padded styles of jackets. Right at the other end of the scale there is the Ontario Parka, Expedition Parka and the Heli-arctic Parka, designed for extreme temperatures. I would recommend coming in between both of these, and go for either the Chateau Parka, Chilliwack Bomber, Borden Bomber or Langford Parka. I recommend choosing one with a hood which gives you extra protection in the snow, and especially the cold winds which I found out for myself.
My choice was the Chilliwack, which was the perfect choice for me. I wanted a shorter length, bomber style, which makes movement much easier. You may want a longer length jacket if you want to keep your lower half warmer, the best thing is to try one if you are able to.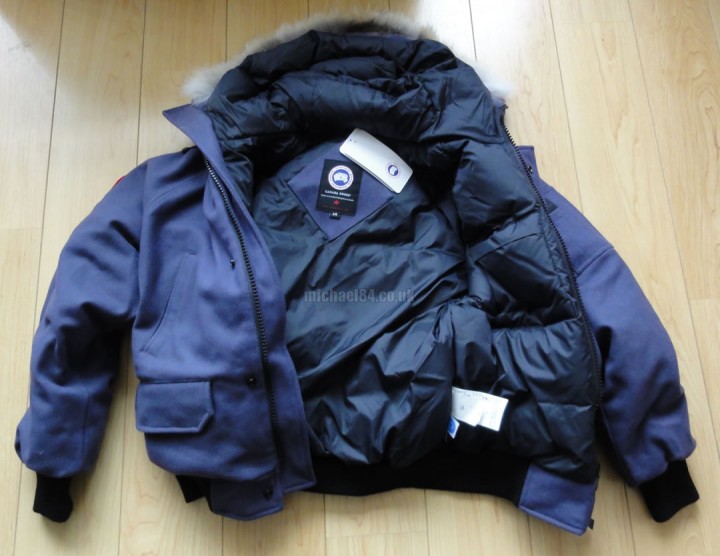 What weather are they for?
It sounds like a stupid question, but it's not. In the UK we get cold winters, but they are nothing in comparison to the harsh winters of places like Scandinavia or Russia. These jackets are designed for very cold weather, so when it's not really cold out then it's not the choice for your outerwear. Depending on how harsh the winters are, you may get 4 months a year out of this, but it will be the warmest 4 months of your year!
Are they worth the money?
A Chilliwack bomber will set you back around £580 at the moment. That is a lot of money for anyone to spend on a jacket they're only going to wear for a few months a year. However you have to look at this as an investment piece. They do not follow trends, it's not something which is going to go out of style next year, it's something you'll be able to wear year on year. For the durability, the comfort, the luxury and the quality they are worth the money if you can afford it.
Buy genuine, stay away from counterfeits and fakes
As with most high priced goods, Canada Goose faces a problem with fakes being sold, especially on the Internet. The same rule applies for this or anything else; If it looks too good to be true, it probably it. The fakes will not be the same quality, if you see a so called "Canada Goose" for £99 from a retailer or buyer you've never heard of, it's probably going to be fake! Always buy from a retailer you have heard of, and if you haven't you can check to see if they're an official authorised retailer on the official counterfeit checker here.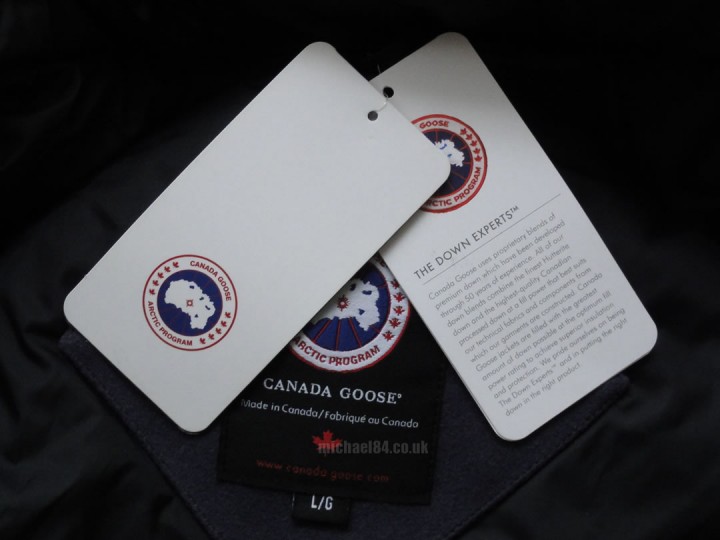 Find Canada Goose Jackets In Newcastle, United Kingdom
So back when I wanted a jacket they were pretty hard to find. I found the odd retailer which had them, but they either did not have my size, colour or the style I wanted, or I just could not find any! Now there are a couple more retailers in Newcastle who are stocking them, and more and more places in the UK online where you can buy them from.
Newcastle/North East official stockists
LD Mountain Centre – Dean Street, NE1
Jules B – Osborne Road, NE2
Northern Threads, Ocean Road, South Shields, NE33
If you're looking to get yourself something warm to wear this season, make sure you check out my men's winter jacket guide, featuring the Canada Goose, and plenty of other options for all budgets 🙂
Thanks For Reading...Want More? 🙌
Hi, I'm Michael 👋 I'd love you to subscribe to my newsletter for exclusive content & updates on my blog straight to your inbox. (No spam, I promise!)