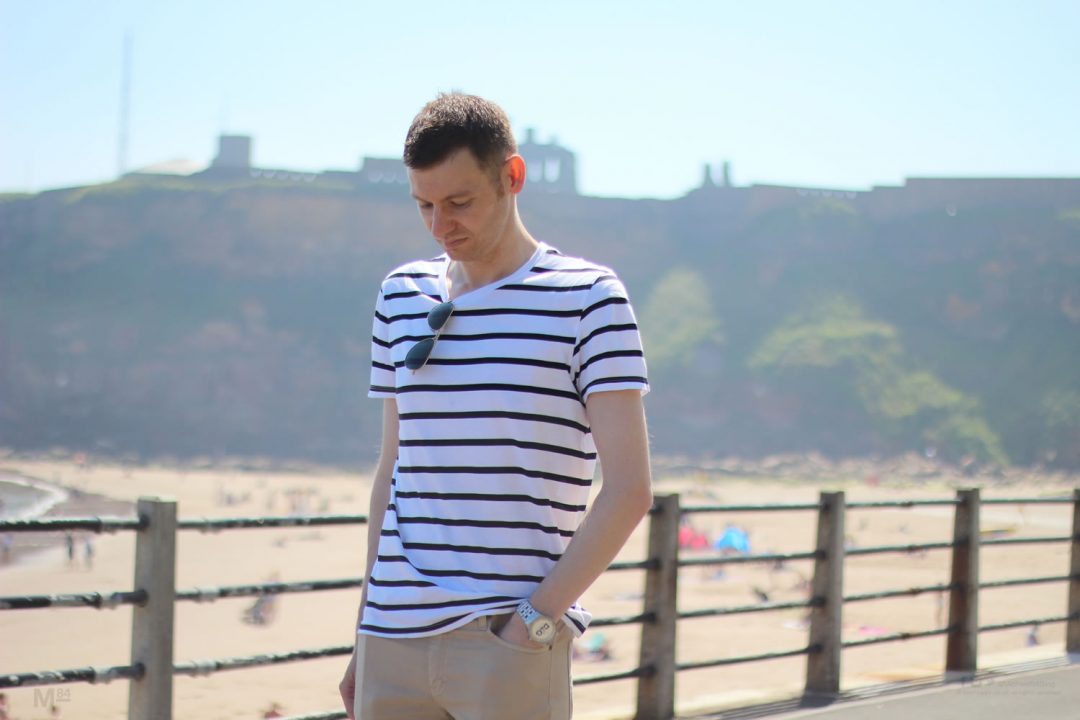 As you'll have already read, last week we had the best Summer's day of the year (so far), it was really hot so I decided to go to the beach and walk along the coast. There were lots of guys walking around the promenade and even in the city with their shirts off…We get 1 hot day in Newcastle and England and people definitely overreact!

You should definitely keep your shirt on, if you want to take it off save that for when you are at the beach, on the sand or in the water, or if you're lucky enough to be by a pool.
I love the nautical style for Summer, and I have 3 or 4 different striped tees, they're all fairly similar. Summer also means lighter bottoms which I like, it gives me a chance to wear some coloured or lighter chinos or jeans. I think when it comes to picking out your clothing for something like this, you need to choose something versatile which can work in both a city situation around a lot of people, and the beach location which will be a lot more relaxed.
I wore this Nautical T-Shirt from ASOS, a pair of light chinos from Mango and my Nike Air Max 1 Ultra Moire which I really love. It's finished off with my Ran Ban Aviators and my D&G watch.
Check out more pics below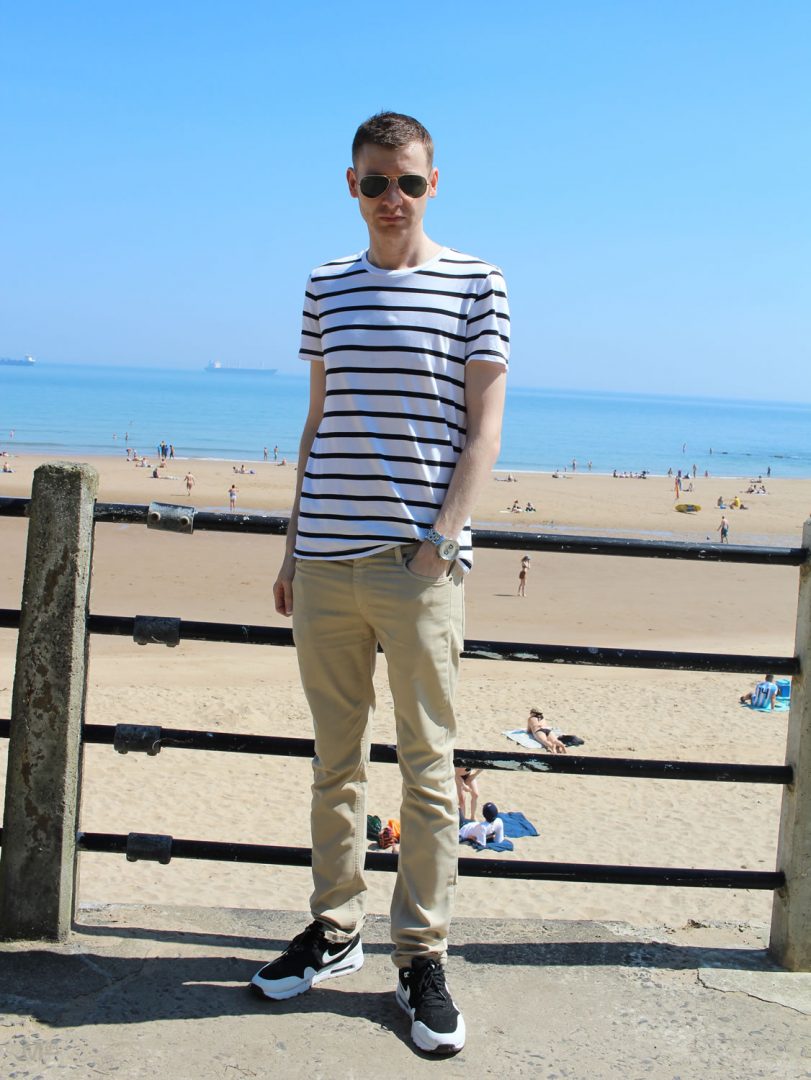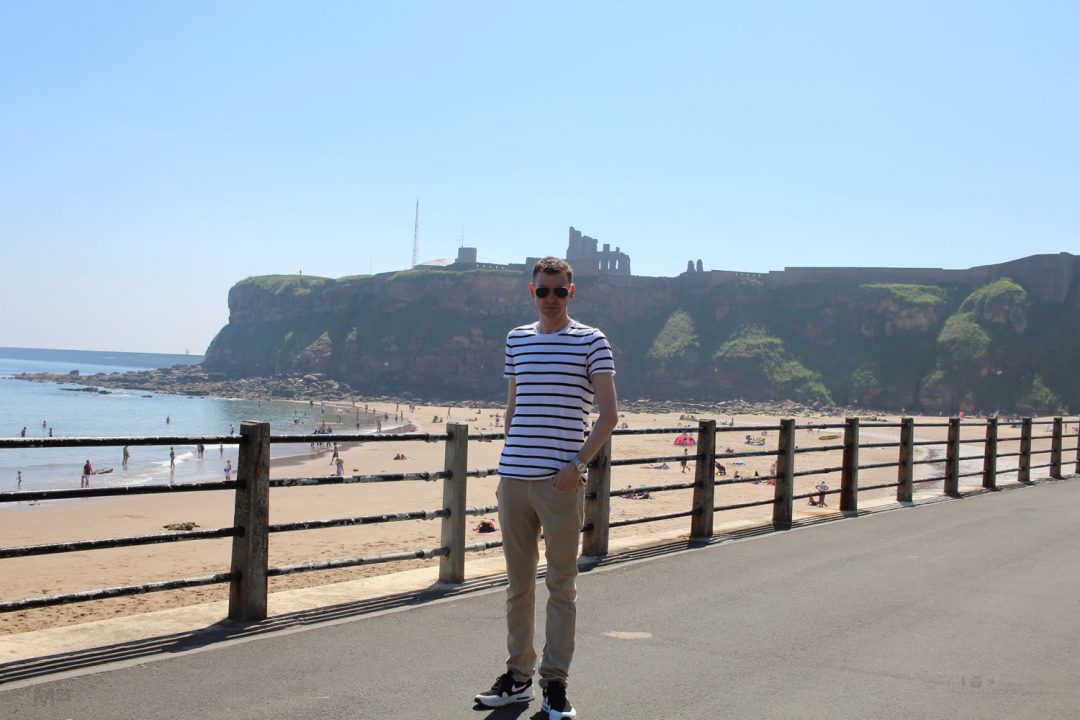 Thanks For Reading...Want More? 🙌
Hi, I'm Michael 👋 I'd love you to subscribe to my newsletter for exclusive content & updates on my blog straight to your inbox. (No spam, I promise!)