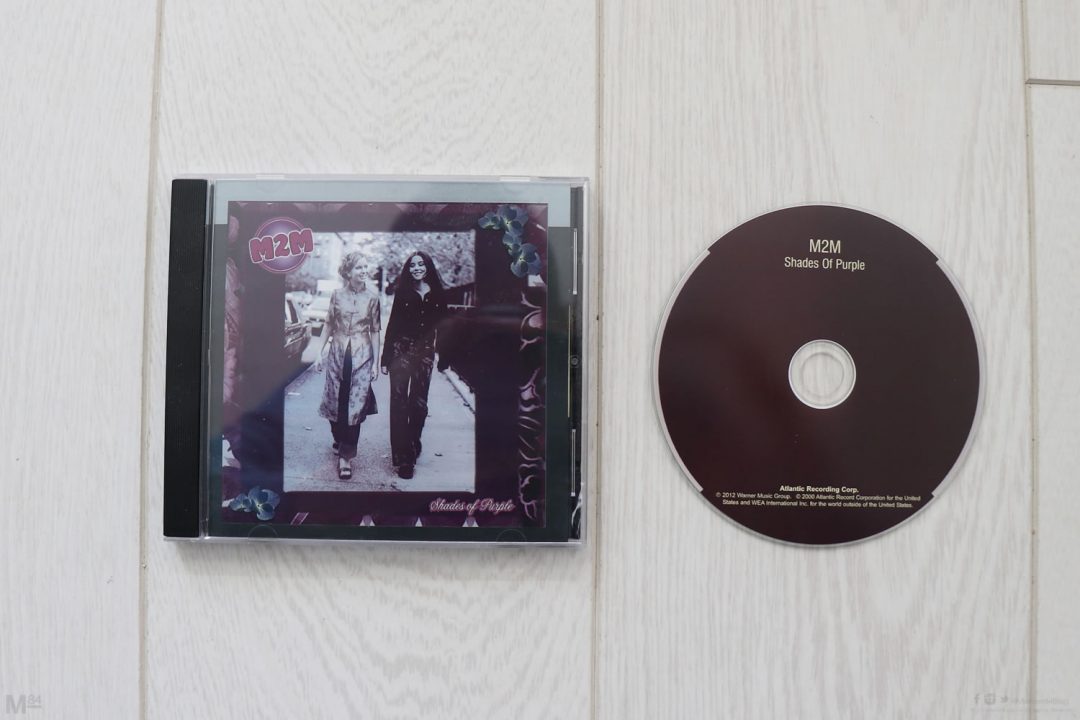 Last time I was looking at the 90's band Shampoo, and this time round I am taking a look at another duo, this time from the early 2000's, M2M.
M2M were a Norwegian pop music duo comprising Marit Larsen and Marion Raven, but I only knew them as M2M. You may have heard of them, or at least one of their songs may be familiar to you, which I'll get on to.
If you liked the Pokemon film, then you might know one of their songs, perhaps their biggest international hit, Don't Say You Love Me. I don't actually like Pokemon, I've never seen it, but I had a friend from back in the day who did, and that's how I learnt of the song, and then the duo themselves.
Just like I kind of do now, back in the day I would check out as much music as I could from an artist when I heard one of their songs, if I hadn't heard of them. They had a few songs which were pretty good, and all came from their album Shades Of Purple.
When I was having a look at music on Amazon I found their album on CD, and so decided that I'd have to get it, so I actually owned their album, rather than just a couple of songs, or listening to them via YouTube. The album is really good, with all of the songs on which I like, although the front cover of it is pretty poor, I wished that was a lot better for the sake of having an art piece…The album cover for the Japan release looks a lot better.
Looking at the CD I think this has been put back into a release of some sort; The copyright markings state 2012 as well as the original 2000, so maybe this has been re-pressed for people who didn't get the original. I've had a look at some original CDs which were bright purple and have different graphics on the front to the one which I have.
It's such a good album. If you like pop from the 90s/00's which is just easy to listen to, fun and feel-good music, super cool Scandi pop, then you'll probably like it. I am glad that after all this time (almost 20 years!) I bought the album.
Thanks For Reading...Want More? 🙌
Hi, I'm Michael 👋 I'd love you to subscribe to my newsletter for exclusive content & updates on my blog straight to your inbox. (No spam, I promise!)