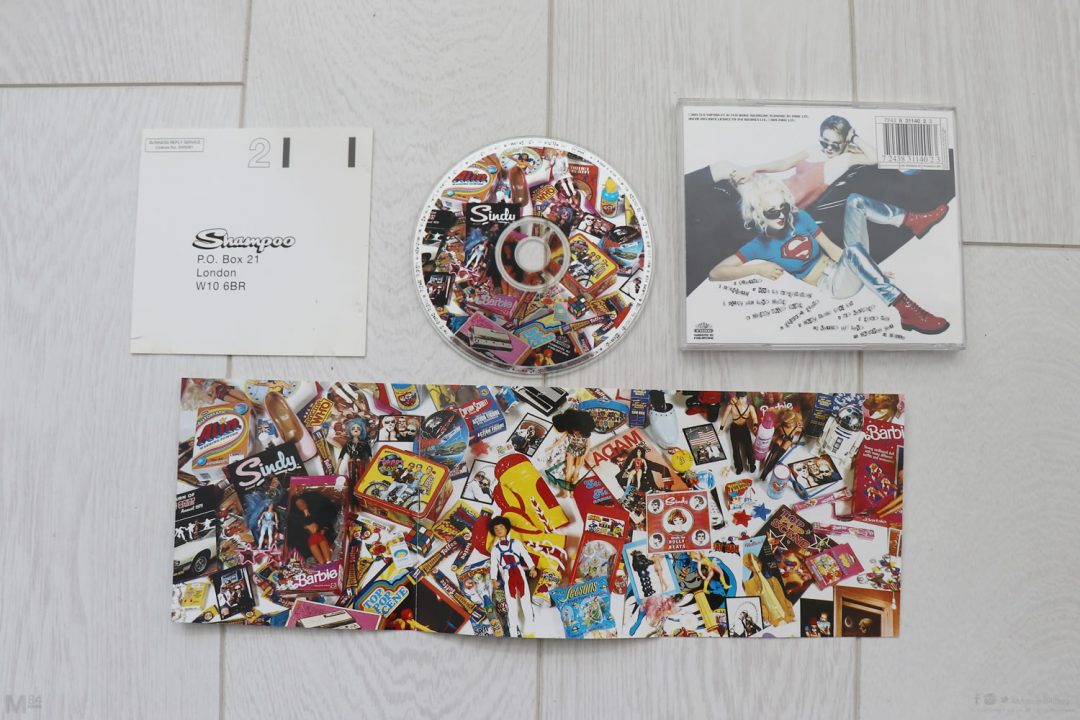 Not only do I love 90's fashion and trends, but I love 90's music. When it comes to 90's fashion and music, there's not much of a better mash up than the duo Shampoo and their style, even if they're girls. I was listening to their songs and then decided that I'd get the CD album from Amazon.
Yes, the album was actually released in 1994, which seems so crazy to get the CD all these years later. The only song which I knew was Trouble, their biggest hit, and I remember it from being a kid. I don't remember the other tracks, but when I was listening to that, I tried a few more tracks, loved what I heard, so decided to get the Album which I could, which wasn't too much money, as you can expect.
If you like that kind of 90's unapologetic pop, with cool melodies, music and lyrics, this is an album you will like. There's a few videos on YouTube which I was watching, and really love a few tracks, even if they're now over 20 years old. Songs like Viva La Megababes…I couldn't imagine someone coming up with a song with that name these days. Then there is Delicious, another good pop track, and their cover of House Of Love which I really do like (originally done by East 17).
Shampoo are Carrie Askew and Jacqui Blake. They were the original Girl Power, before the Spice Girls. However they had more of an edgy vibe to them, more of a Brit Pop feel than being super squeaky clean like some acts from the 90's. The music is good, and I love the aesthetic, it's almost like Rebecca and Fiona or Little Jinder, who are more recent musicians from Sweden, and it's almost looks like Shampoo were influences…Although I don't know if the music reached Sweden. Someone who was influenced (apparently) is Charli XCX, according to interviews which she has done.
Back in '94 I was still young and only remember that one track I listened to…Trouble, and the great chorus, Uh oh, we're in trouble…They did make it on to big shows of the day like The Word, and I remember seeing them on Top Of The Pops too. What happened to Shampoo? I have no idea. They were apparently really big in Japan, but here Trouble was their big smash, with a couple of other tracks making the top 40.
If you like 90's music, 90's girly girls with a badass attitude, or just want some kind of music to take you back to a great era, check out some of the videos below.
Thanks For Reading...Want More? 🙌
Hi, I'm Michael 👋 I'd love you to subscribe to my newsletter for exclusive content & updates on my blog straight to your inbox. (No spam, I promise!)