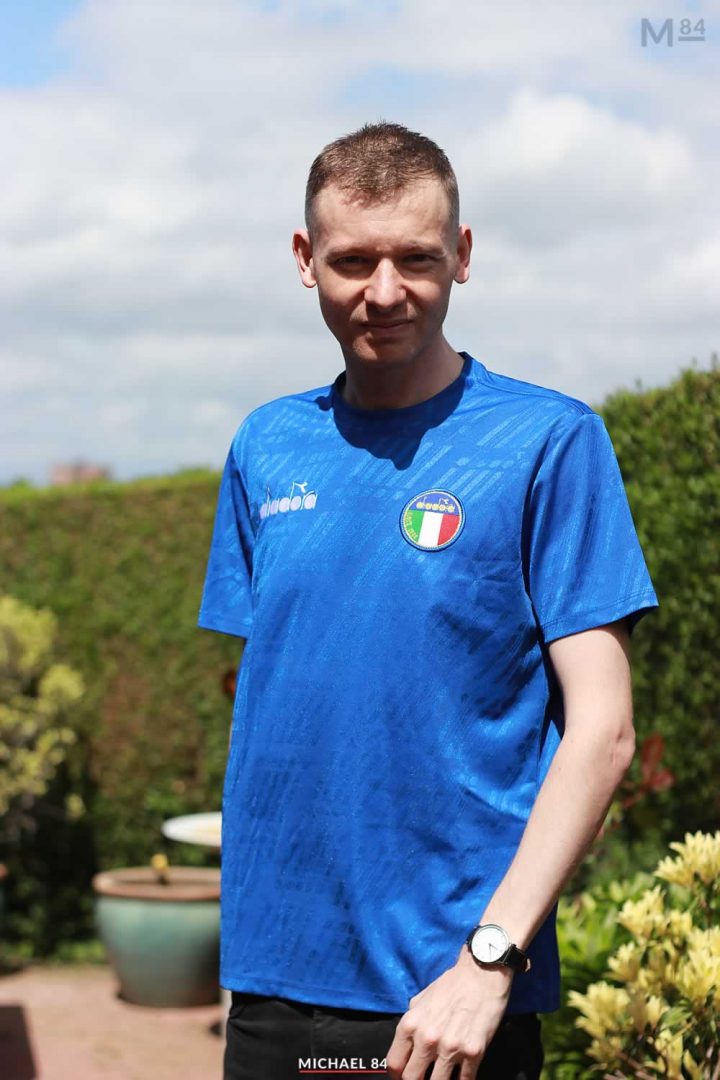 It's exciting times! Euro 2020 kicks off tonight. It's a year late, but better late than never, and it's making it's fashionably late entrance with the first game kicking off later tonight at 8PM UK time.
It will see Italy face Turkey in Rome, and I can't wait to watch it!
I had to wear something for today, so I am wearing my Italy shirt by Diadora inspired from the hay day of Italian football, the early to mid 90's, in particular 1994.
Back in 1994 it was the World Cup, and it was the first World Cup that I properly took interest in. I watched a lot of the games, and wanted Italy to win in the final. They didn't, and lost to Brazil.
I bought this shirt a couple of years ago, and got the white (away) shirt too. I've featured them on the blog plenty of times, and they're always good to wear.
Of course you'll know I support Spain, and have done since I was a kid. I can't wait until the Euros starts for them, which will be on Monday. Spain will play Sweden in their opening game of the Euros which will take place in Seville.
As you can probably tell, I have revamped the blog especially for the Euros. There's a lot more red, and I'll keep the blog colours like this until the end of the Euros.
I will also have a dedicated page for Euro 2020. I'll keep this updated with the latest scores and my thoughts on the tournaments and what's happened in games.
I'll probably do some in depth thoughts and analysis of the Spain games (and maybe the England games) and report on the results of all the other matches.
It's going to be such a good summer! There's going to be 3 games per day for around 2 weeks. Games will be at 2PM, 5PM and 8PM (UK Time) so that's almost 8 hours of back to back football.
I've been waiting for the Euros for a whole year, and now it's finally here.
Have a good night 🙂
Thanks For Reading...Want More? 🙌
Hi, I'm Michael 👋 I'd love you to subscribe to my newsletter for exclusive content & updates on my blog straight to your inbox. (No spam, I promise!)