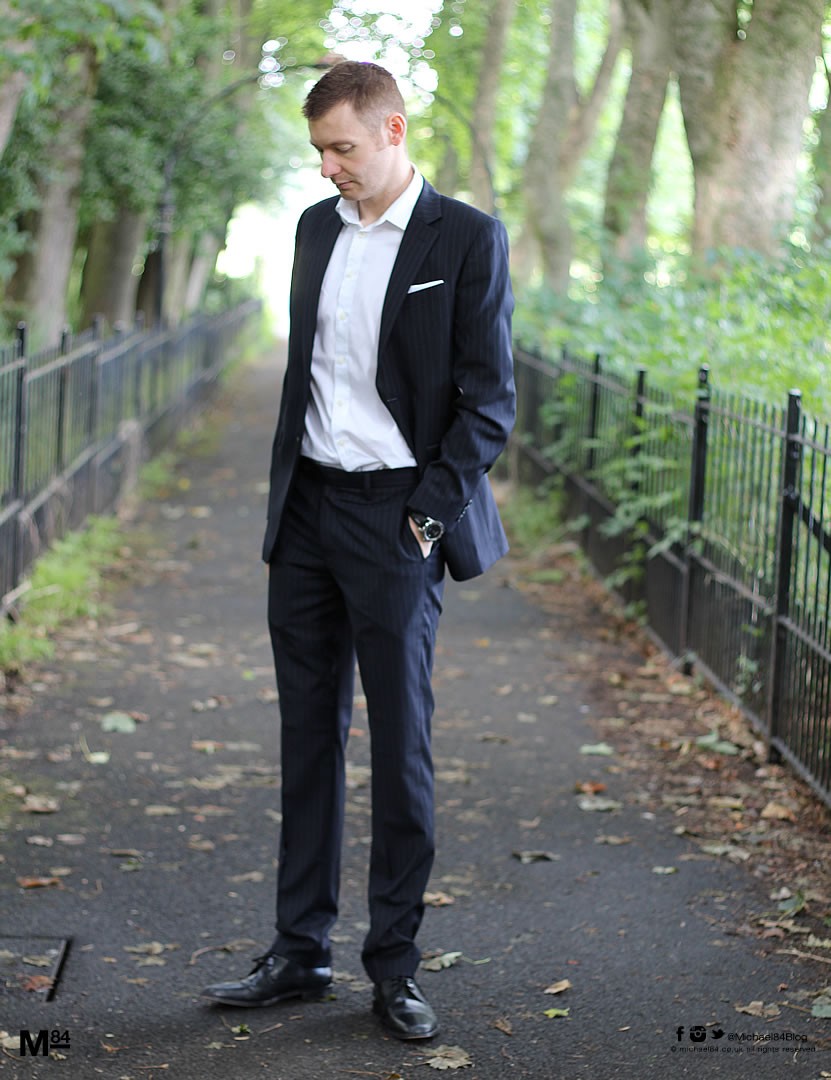 Recently the guys over at Tailor4Less got in touch with me to ask if I wanted to test drive their service.
They are a retailer who offer a complete custom suit service online with a plethora of options including choice of fabrics, fit, style, size and as far as finishing touches such as embroidered detailing on the inside of the jacket.
I took them up on the challenge and got to work picking my suit.
How It Works
They have a very straight forward system online where you can select all the options you want. Due to the sheer number of options it seems a little daunting at first, but if you spend a little bit of time with it and have an idea of what you're looking for you'll be fine.
The most popular combinations are pre-selected, and you can choose your own at every step, or just do a bit of gentle refining of the pre-selected options. Then pick out your fabric, choose from colour, season, composition and pattern.
Once you've selected this you'll then be able to add some personal touches such as embroidery, different colour jacket lining, types of buttons, elbow patches and more.
The Sizing
Next you'll have to enter your measurements. There's ten or eleven measurements to enter, and if you've never had custom made clothing before most of the measurements you'll probably not know, with the exception of waist and collar sizes since they're used a lot.
There's a handy bit of help with putting in your height and weight, but the whole idea of this is to create the best fitting suit for yourself.
It's may be a better idea to get someone to measure you, but I was able to do this myself. I took two measurements; One from myself, and another from another suit jacket I like the fit of, so I could refine the size down to something very much fitted.
It did not take long, and once the information was entered the order was placed.
Suit Received
It took around 10 days for my suit to arrive, which I think is fast for a tailored service. It came packaged in a small-ish box, I actually did not believe that a whole suit was inside, but both the trousers and jacket were inside the box. It also came with a hang bag, and a simple white pocket square.
The Fit
It's a tailored suit, so the entire point of this is about the fit. I have to say I was apprehensive ordering and having to put sizes in myself and hoping everything would be OK, but I am happy to say the suit really does fit very well.
The Quality
At the price-point which these suits retail at they are decent quality. The suit I selected was 100% wool with a weight of 280gms this is considered by most as light to mid-weight. The lining is of fair quality, and there appears to be some small errors such as the pattern or stitching to be slightly off.
There are no indications of where the wool is from or where the suit is manufactured, however the garment is shipped from China, so I would guess that's where the suit is created.
In comparison to a fairly premium suit I have from Jaeger (and others), made from Luxury British materials, the quality is inferior; However it's worth mentioning that such quality comes at a much higher price point.
The trousers come with an unusual waistband construction on the inside, with what feels like rubberised stitching which seems fairly odd.
The pocket square comes at an additional cost of £8.95, which I would not recommend, it feels very cheap, and I have had much better from high street retailers.
The Verdict
If you are looking for an excellent fitting suit and you want a specific style, pattern and colour at a reasonable price, it's worth considering. You have to remember that a high end, British made suit will set you back a lot of money, but you will feel where that money goes.
If you buy off the peg, you won't be getting that tailored experience, so you have to decide which route you'd like to go down. If you're looking to get into a tailored suit at a high street price, this would be a good start into your journey of tailored suiting.
Shop for your suit at Tailor4Less here.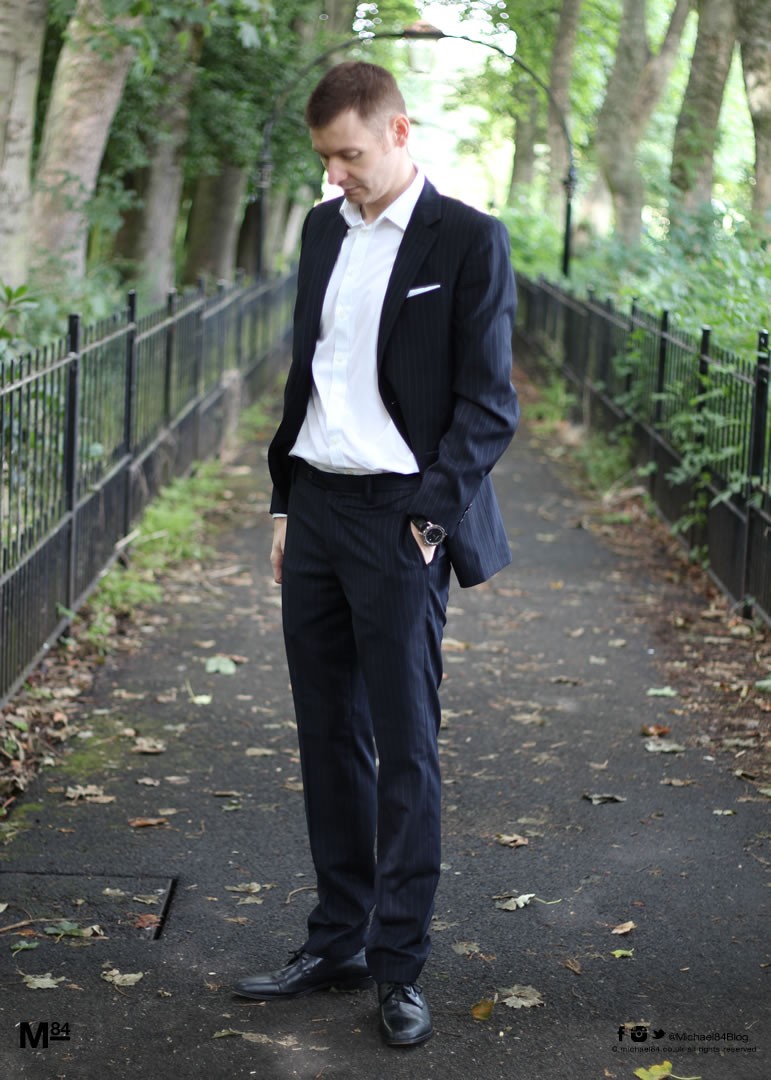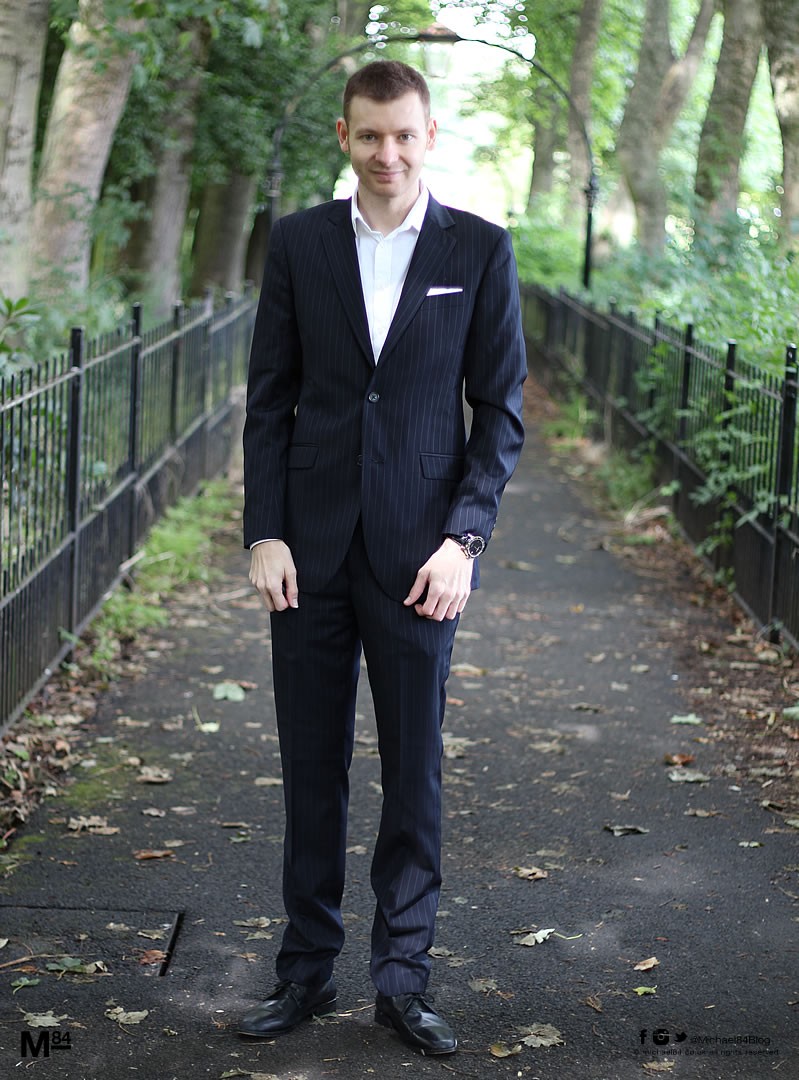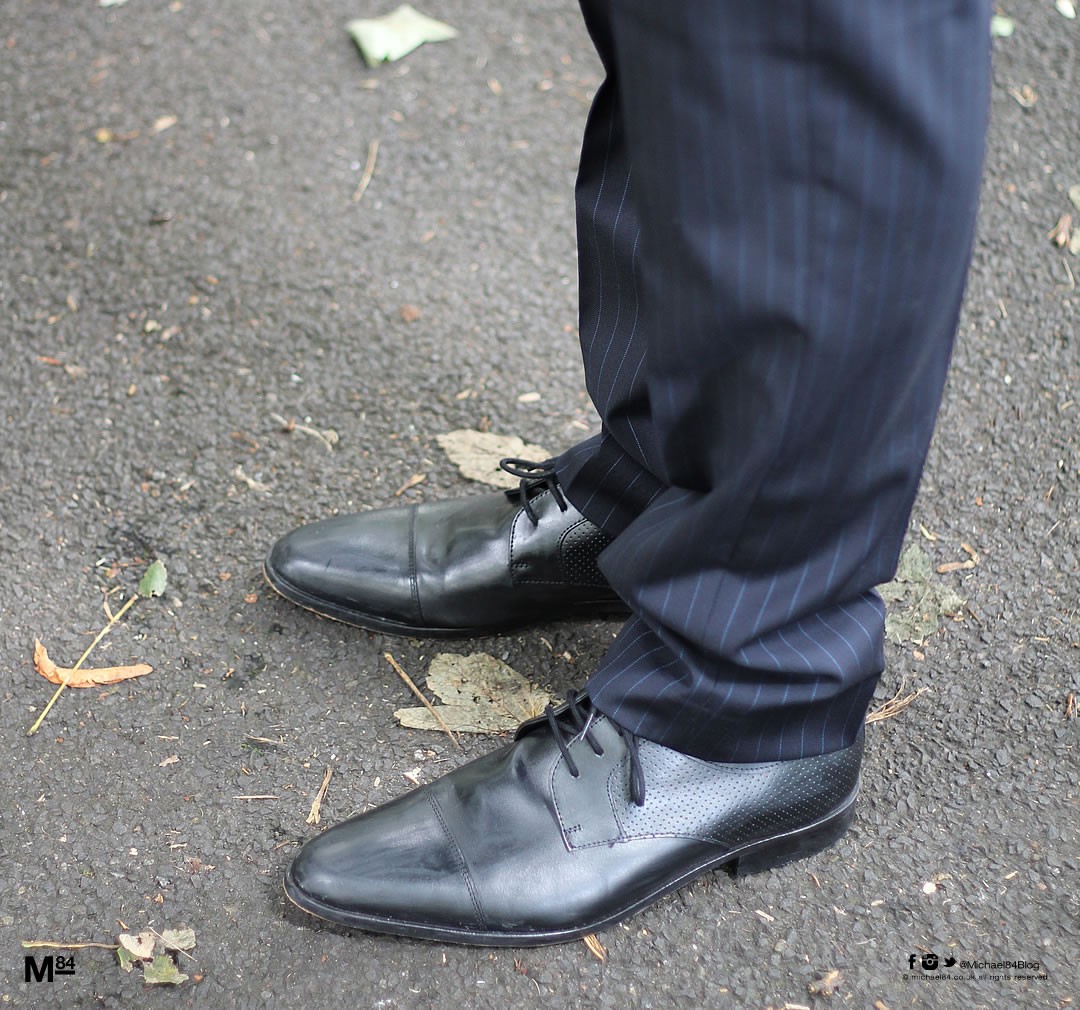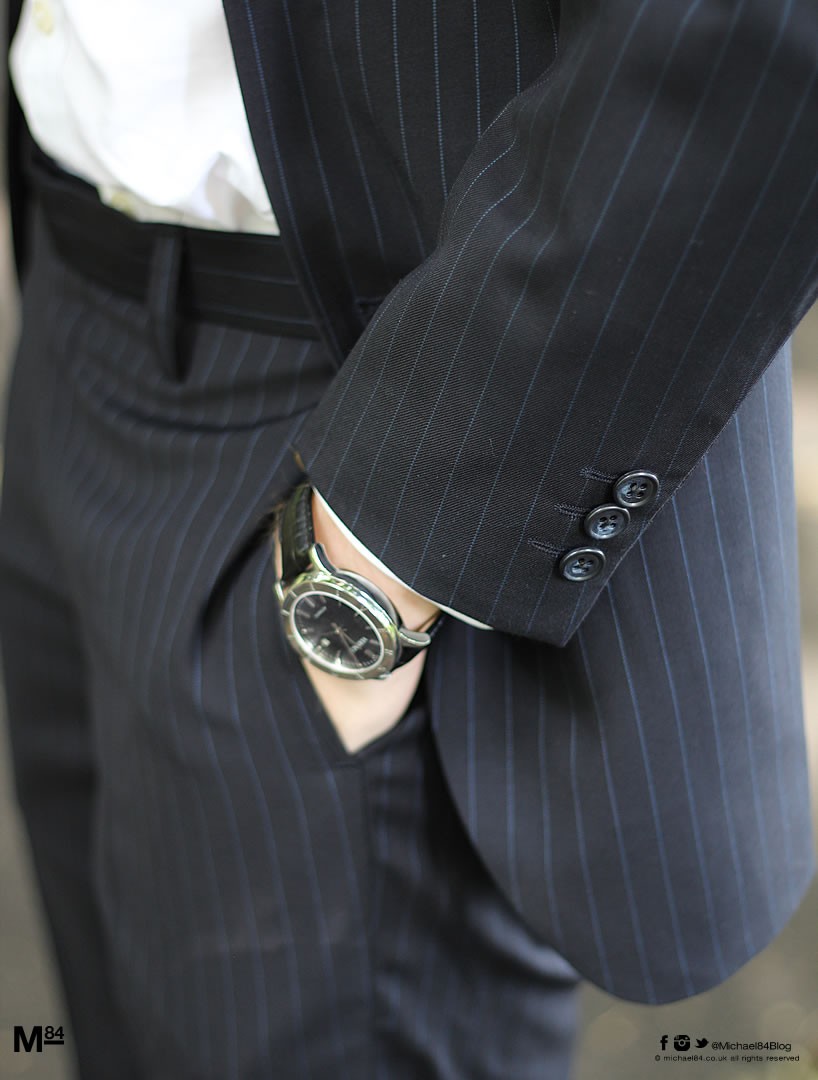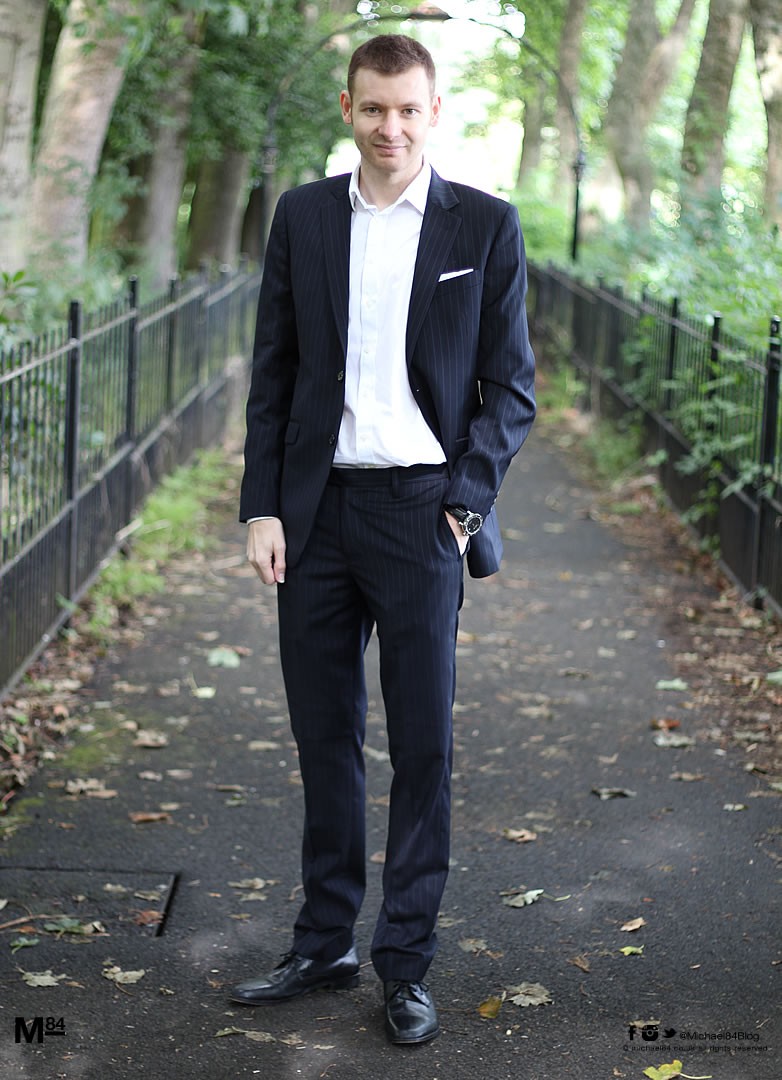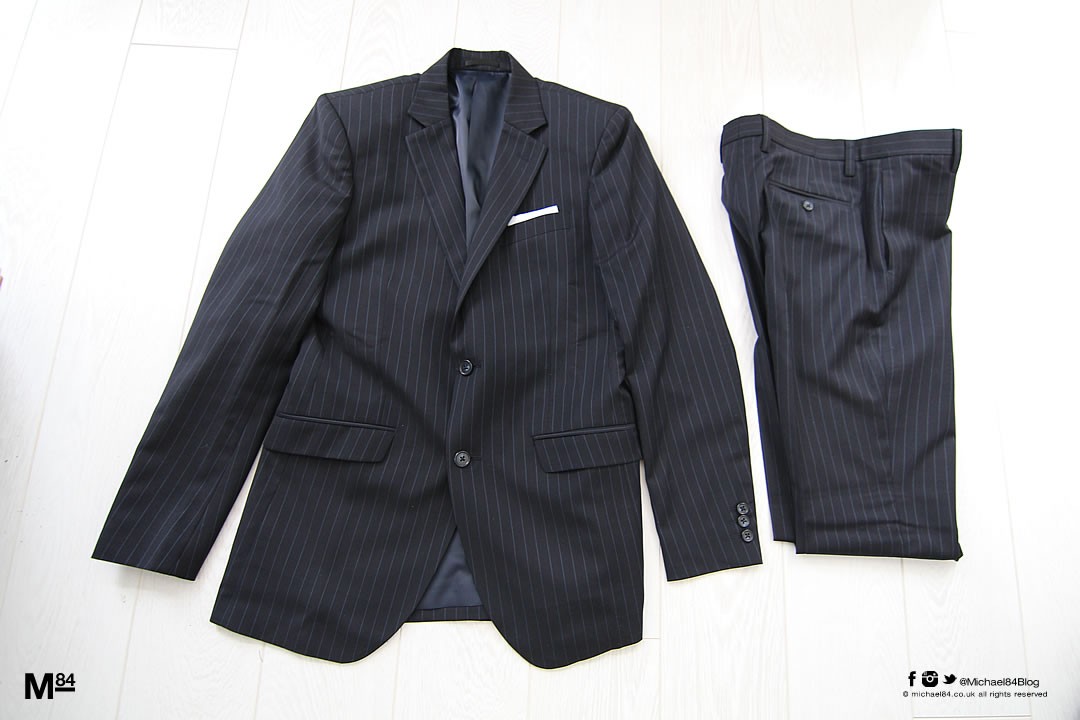 *I received this complimentary suit from Tailor4Less to review their service