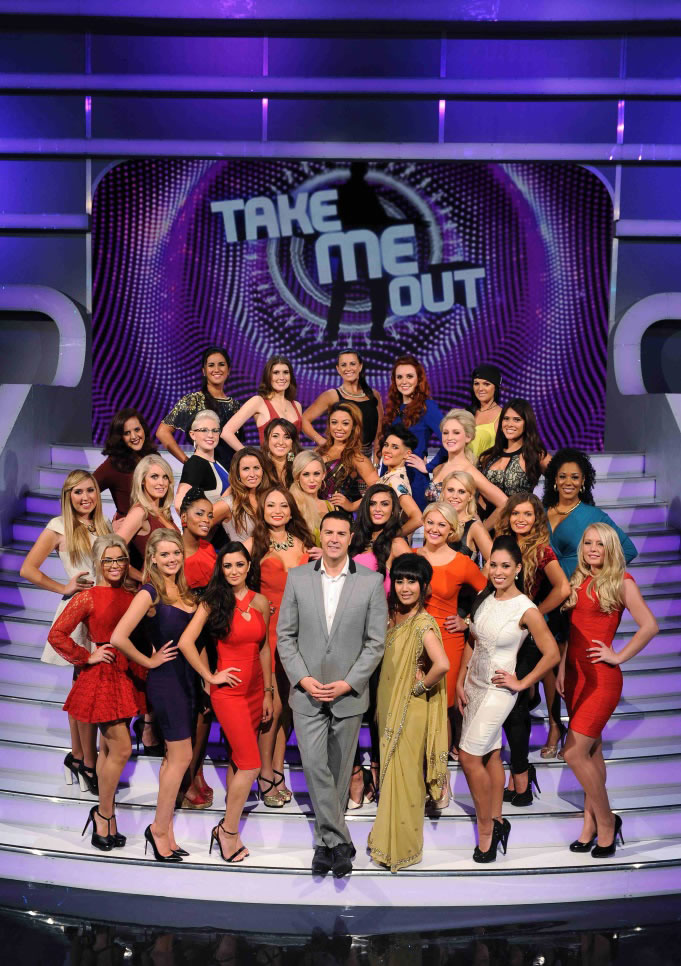 Bring On The Girls!
It's 2014 and the start of a new year, and everyone's favourite dating show is back on ITV! Warm up to your Saturday night with the flirty 30 in your living room along with the man with the catchphrases, Paddy McGuiness.
Once again it's a case of no likey no lighty, but this year there is a brand new twist to the show. If a guy has 1 or two girls left after the end of the final round, he'll be asked if he's feeling frisky or risky, with the option of choosing a 3rd, mysterious girl instead, based solely off the sound of her voice. The lad will have to choose what to do, he won't be able to see her and she will be hidden in the love lift, is there a boy who will take the risk?
Who is your favourite? Here are the pics and bios of all the 30 girls who will be kicking off TMO this Saturday night!
Check out the Take Me Out 2015 Girls Photos here.
Take Me Out 2016 Series 8 Girls Photos
Check out Take Me Out Series 9 photos for 2017 here!
UPDATE: Check out the Take Me Out 2019 Girls for Series 11.
Meet the flirty thirty – Bring on the girls
Kayleigh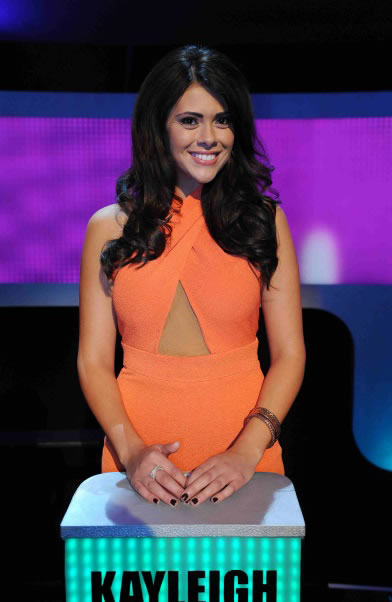 Kayleigh Fay
23 years old
Accounts student and farmer
From Sheffield
Has been single for? 10 Months
Five facts about Kayleigh
Kayleigh is a farmer's daughter and currently lives on her dad's farm. This year Kayleigh reared her first lambs and has been known to tend to the lambs in her curlers and false eyelashes before a night out!
Her biggest passion is modelling and taking part in pageants; she won Miss Sheffield two years in a row and was twice entered for the Miss England finals.
A recent dating disaster was when she was out on a date and bumped into her ex…the guy she was out with was an MMA fighter so she wasn't sure if her ex was embarrassed or scared!
Her ideal man would be like a 'barbarian' -­‐ manly, tall, rugged, assertive but able to make her laugh and be confident.
She would be impressed by anyone who was charming and a gentleman.
 Nicole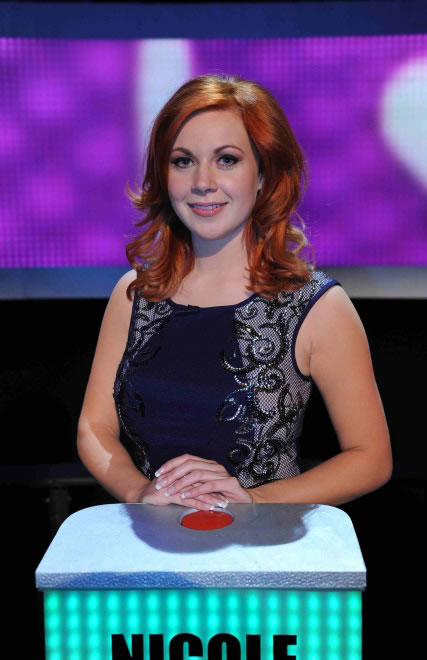 Nicole
22 years old
P.E. Teacher
From Leeds
Has never had a serious relationship
Five facts about Nicole
Nicole's friends call her the 'Ginger Ninja' based on her hair colour and karate skills.
Nicole loves to play with other people's feet and toes even though she can't touch her own feet because they're so ticklish.
Her ideal man would be brave like a 'Real Life Action Man', who preferably has a job that involves wearing a uniform such as a policeman and with a Geordie accent. He would also need to make her laugh.
Her ideal date would be crocodile wrestling, sky diving or mud wrestling-­‐ to show the guy what he's in for.
Her worst date would be having dinner because she says that she is the loudest, messiest eater and wouldn't want to scare her date!
Dolly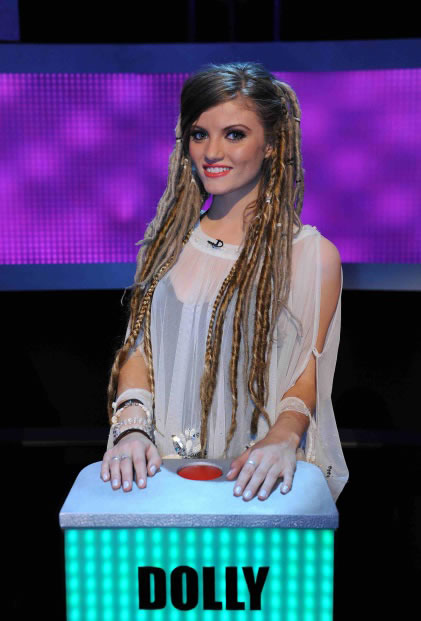 Dolly
21 years old
Globalisation history and Politics student
From Brighton
Has been single for? 2 Months
Five facts about Dolly
Dolly is hoping to work for the UN or Amnesty International when she graduates.
She also works as a part time as a model.
Dolly describes herself as a 'crazy little hippy child' who loves to meet people.
Her celebrity crush is Johnny Depp because he's quirky and cool.
She would be impressed by a guy who could play acoustic guitar and sing.
Sharon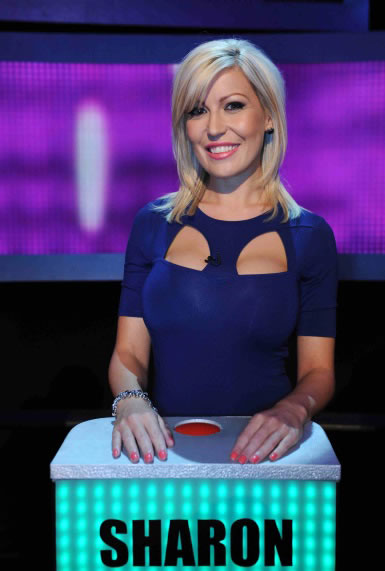 Sharon
32 years old
Casino croupier
From Glasgow
Has been single for? 2 Years
Five facts about Sharon
Sharon is a qualified Dental Nurse but changed jobs because she thought it didn't pay enough money. She's recently taken up Burlesque dancing and has been practicing the art of tassel teasing.
Sharon admits to having a 'tomboy' streak and loves to play on her Nintendo DS and PS3.
Sharon describes herself as a typical ditzy blonde who loves to have fun but can sometimes talk too much.
She is turned off if a guy doesn't like cats, is short or plucks his eyebrows.
Her celebrity crush is James Franco because he has amazingly dark eyes.
Kate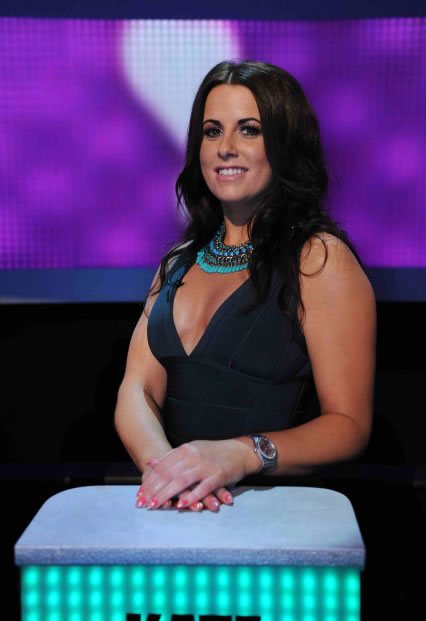 Kate Severs
30 years old
Flight attendant
From Liverpool
Has been single for? 1 Year
Five facts about Kate
Kate's currently works as cabin manager and head flight attendant. She's been doing it for 11 years and absolutely loves her job.
Kate describes herself as outgoing, chatty, bubbly, caring, loving and loyal.
Kate reveals that she is an amazing rapper. She knows all of the words to songs made famous by rap-­‐greats such as Tu-­‐Pac and Dr. Dre.
Kate has previously dated guys from 'down south' and says that they're more romantic than lads from Liverpool.
Kate loves hot yoga and practices every single day. Her greatest achievement was being able to master the Scorpion position in hot yoga. She can also do a headstand!
Michelle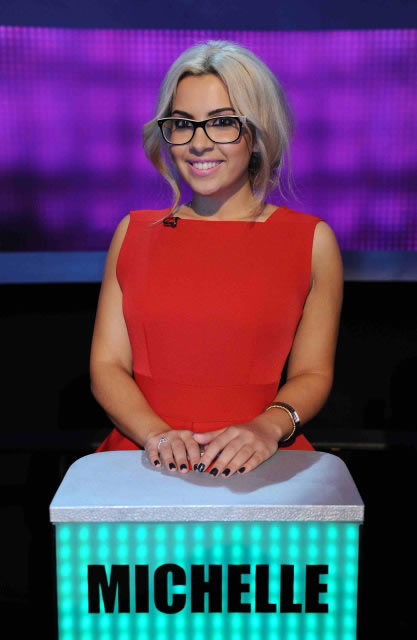 Michelle Bhanji
21 years old
Accountant
From Sunderland
Has been single for? 9 Months
Five facts about Michelle
Michelle represented England in the skiing team from the ages of 9 to 16. She was ranked in the top three in Britain. Michelle has also swam competitively and says that she is naturally a very competitive person.
Michelle describes herself as smart-­‐ish, sexy and spontaneous.
Her ideal man would have a good job, be dark and tanned and preferably lives on his own. He needs to be able to make her laugh and have an inny Belly button, otherwise she is not interested!
Michelle has a genuine fear of people stealing her food-­‐ she doesn't like to share food!
Prince Harry would be her ideal man because she would actually get treated like a real princess.
Bethany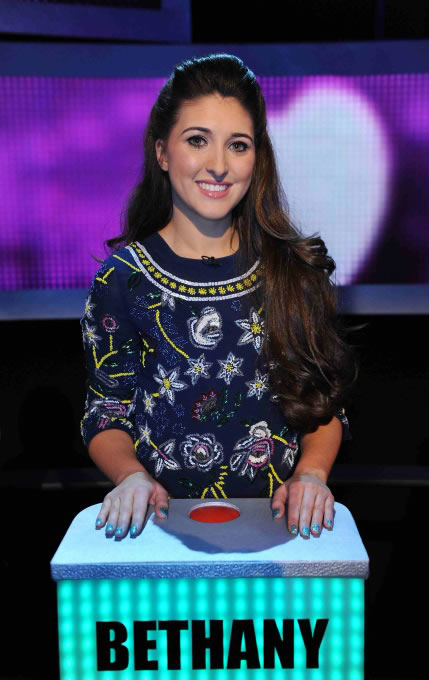 Bethany Brogden
19 years old
Media and journalism student
From Coventry
Has been single for? 2 Years
Five facts about Bethany
Bethany hopes to be a fashion journalist when she graduates.
Bethany describes herself as a 'fashionista' with a passion for experimenting with clothes and is "more 50 pairs of shoes than 50 shades of grey!"
Her hobbies and interests include cheerleading, she's part of her university team and is also a member of her university drama society.
Her celebrity crush is Stephen Mulhern because he is genuinely funny and happy all the time.
Bethany is turned off if a guy wears dirty converse trainers.
Laura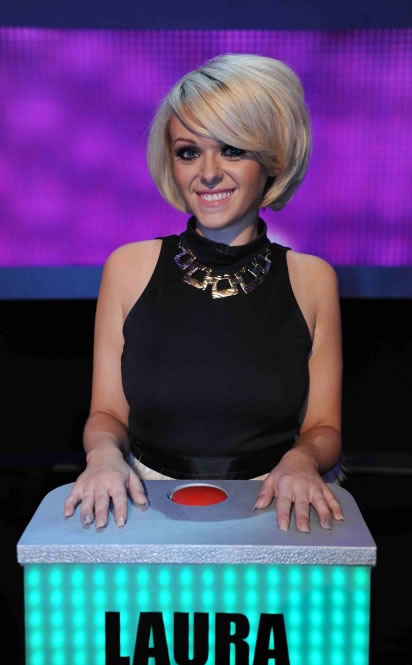 Laura
24 years old
Sales assistant
From Manchester
Has been single for? 1 Year
Five facts about Laura
Laura likes to go out with her friends and loves to get her dancing shoes on in Manchester at the weekend.
Laura likes to keep in shape by going to the gym and swimming, especially aqua aerobics.
Laura admits that she often gets guys who try to chat her up when she's at work, which she loves!
Laura's ideal man would be family orientated.
Her celebrity crush is Joey Essex.
Grace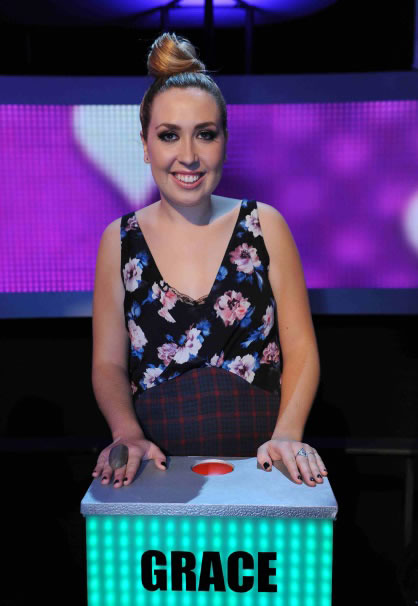 Grace Williams
21 years old
Trainee teacher
From Barnsley
Has been single for? 7 Months
Five facts about Grace
Grace's nickname is Smiley Face Gracey. She was once told by her dentist that her gums bleed because she smiles so much. Her smile has always been a point of conversation and she was even cast as the Cheshire cat in a school play.
Grace is a big gamer and loves games such as Call of Duty and Grand Theft Auto. She games online with other 'gaming geeks' but says she would never date them.
Grace confesses that she's not very good at the dating game because she says she's 'quite manly'.
She is turned off by cockiness, baldness or if someone was under 6ft and a Morris dancer.
Her ideal man would need to be tall, preferably over 6ft 2, as she constantly feels like she's 'In Gulliver's Travels' because she's tall for a girl.
Olivia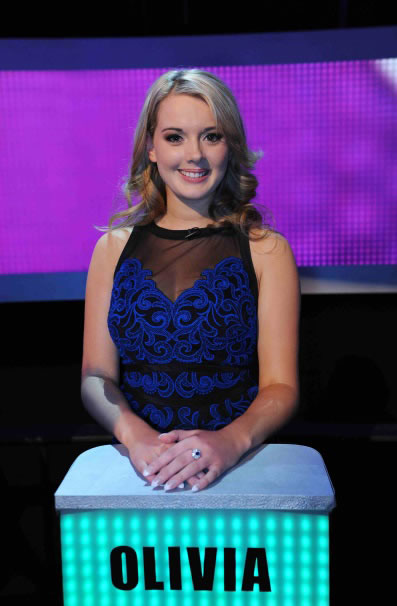 Olivia
19 years old
Voice over artist
From Surrey
Has been single for? All her life
Five facts about Olivia
Olivia's nickname is Princess because she truly believes she is a princess who deserves to find her Prince Charming.
Olivia is very good friends with Sinitta's mum who she met through her church.
Olivia has never had a serious relationship; her only brief relationship lasted for two weeks when she was in year eight.
Olivia isn't interested if a man is covered in excessive tattoos, is arrogant, is a player or who is too interested in science and maths.
Olivia would be impressed by a guy that could do press ups with a girl sat on his back without breaking a sweat.
Chloe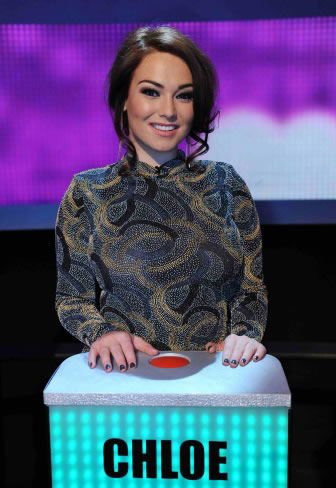 Chloe Browne
22 years old
Call centre worker
From The Wirral
Has been single for? A year
Five facts about Chloe
Chloe likes to keep her dates engaged with her intelligent side after getting a degree in English Literature.
Chloe is related to the lead singer of Dexys Midnight Runners.
Chloe describes herself as a bit crazy and spirited with a big heart.
Her friends would describe her as beautiful, funny and kind but she can be a bit of a loose cannon and clumsy.
Chloe was surprised when a footballer asked to take her on a date. She thought he may take her for a nice meal or something but he took her to the cinema to see High School Musical 3, which was his choice of film!
Siobhan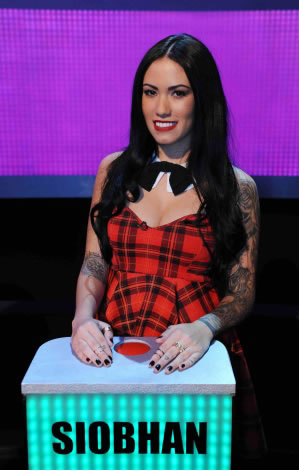 Siobhan Drake
22 years old
Beauty therapist
From Cornwall
Has never had a serious relationship
Five facts about Siobhan
Siobhan is part Native American so her friends have nicknamed her Poco, because she is the real life, tattooed Pocahontas.
Siobhan loves tattoos. She has a tattoo of a Native American girl as well as a Rose which is her mum's name. She hopes to be covered in tattoos by the time she's 80.
She is turned off if a guy is vain or has small feet.
She would be very impressed if the guy could cook.
Siobhan still checks under her bed for monsters.
Lee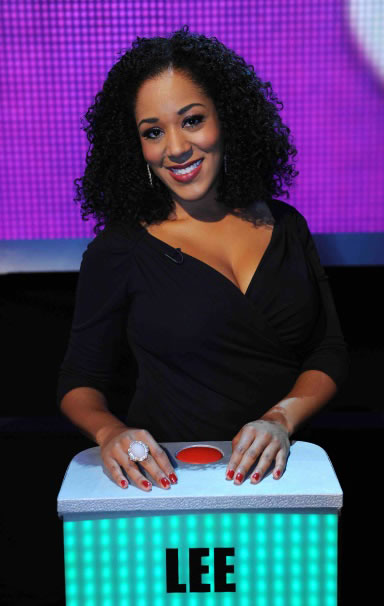 Lee
29 years old
Physiotherapist
From Essex
Has been single for? One year
Five facts about Lee
Lee loves to keep fit with martial arts, karate and capoeira.
Every year Lee performs in the Notting Hill Carnival. She has also been in carnivals in Berlin and Trinidad and hopes one day to go to Rio!
Lee has tried everything when it comes to dating; online, blind dates and even meeting guys on the bus but it never seems to work.
Her ideal man would be fun, good looking and honest. She also loves a tall, muscle bound man with dreadlocks.
She is turned off if a guy is too geeky, shy or arrogant and egotistical. And no Essex boys.
Coryn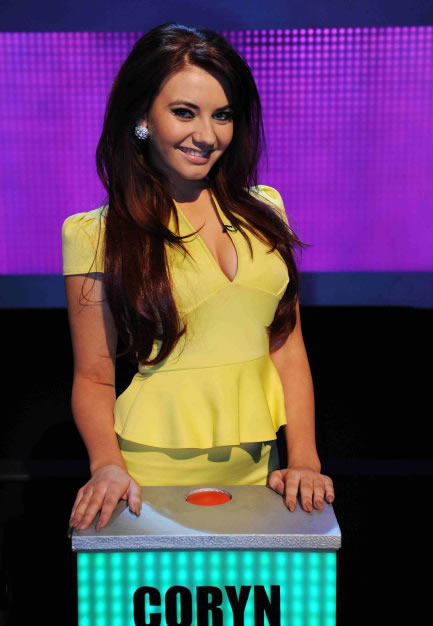 Coryn
18 years old
Trainee dental nurse
From Liverpool
Has been single for? A year
Five facts about Coryn
Coryn spends every weekend with her horse Princess.
She describes herself as a crazy, fun, outgoing person.
Coryn likes to keep her style individual and loves to make her own clothes.
Her ideal date would take place on a luxury yacht, sipping champagne.
Coryn's best ever date was with a guy who made her feel like a celebrity. He picked her up in a white Lamborghini and whisked her off to see Beyonce in Manchester.
Danielle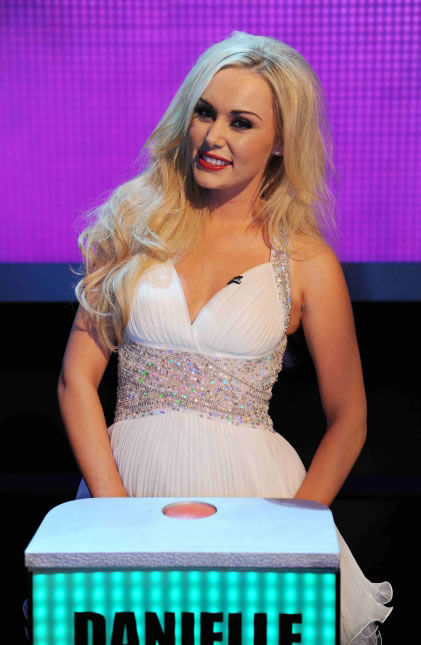 Danielle Kelly
22 years old
Customer services advisor
From Isle of Wight
Has been single for? 8 Months
Five facts about Danielle
Danielle speaks fluent Italian after working as a child minder in Italy.
Danielle's special talent is making origami birds with napkins. She thinks this may be why her dinner dates don't always go so well.
Danielle describes herself as an outgoing individual who loves a wild night out but also treasures time in with family and friends.
This year Danielle partied with Leonardo Di Caprio, Rosie Huntington Whitely, Steven Spielberg, Paris Hilton and Alessandra Ambrossio at Cannes Film Festival.
A guy would impress Danielle if he could sing or make a good meal. She would like to see a guy demonstrate good dog training too.
Kirsty
Kirsty Lo
29 years old
Client relationship manager for pensions company
From Birmingham
Has been single for? A year
Five facts about Kirsty
Kirsty is fluent in Cantonese, Chinese and Mandarin.
Kirsty was once a finalist in the Miss Bollywood UK pageant.
A self-­‐confessed 'ink addict', Kirsty loves tattoos and has three already.
She describes herself as a sociable, chatty, girly who loves going out and shopping.
Her ideal man would have to fulfil three very specific categories: Looks: Masculine, hairy, toned, muscly, sharp facial features and big shoulders. Features: Independent, good career, driven and successful. Personality: Great sense of humour, intelligent, straight to the point and easy going.
Stacey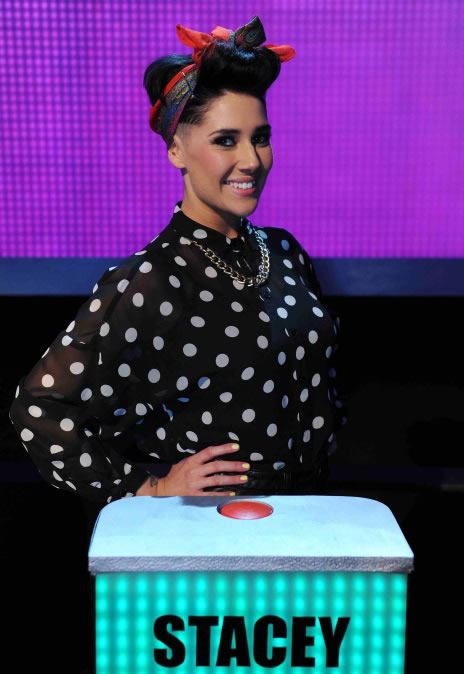 Stacey Wright
25 years old
Dog kennel worker
From Oldham
Has been single for? 10 Months
Five facts about Stacey
Stacey thinks she gets on better with animals then she does humans.
Stacey describes herself as a ridiculous individual who loves a good chat.
Stacey spends a large portion of her time worrying that her quiff will go flat or that she'll run out of hairspray.
Her ideal man would have big arms that she can snuggle into. He would be funny and able to keep her laughing.
She is turned off if he is too skinny, has bad hair and no fashion sense.
Sadie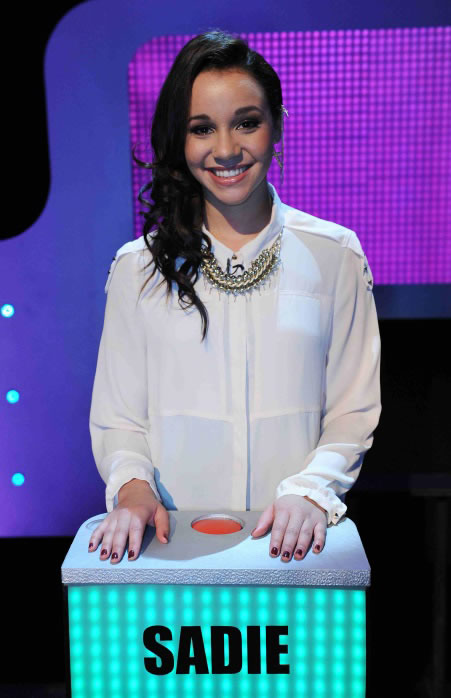 Sadie
20 years old
Dance student
From Kingston
Has been single for? 2 Years
Five facts about Sadie
Sadie's hobbies and interests have always revolved around dancing.
Sadie describes herself as a quirky, fun-­‐loving kind of girl who's up for any challenge.
Her ideal man would be funny, up for a laugh and would preferably be a pilot so that they can fly around the world together.
She isn't interested if a guy is convinced that working out is a talent or if he still lived at home.
Sadie is impressed with lads that have a good sense of humour and aren't afraid to look a bit silly.
Amanda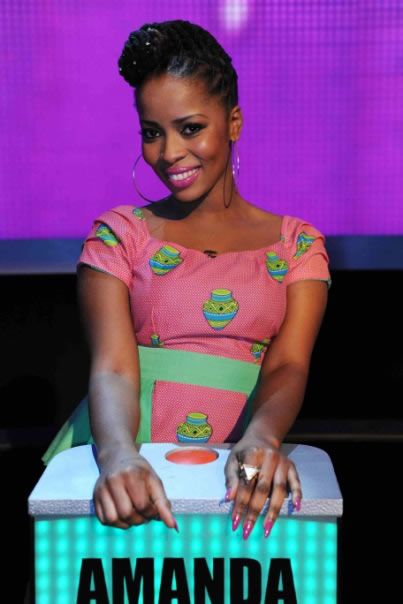 Amanda
26 years old
Support worker
From Barnsley
Has been single for? Nearly a year
Five facts about Amanda
Amanda likes to spend her time cooking or watching soaps.
Amanda's family have nicknamed her Bungalow as they say she's always doing daft things and 'there's nothing upstairs.'
Amanda sleep talks regularly and has even been known to sing in her sleep.
Amanda says that she needs a man in her life now because there's so much to be done around the house and she needs a man to do it.
Her ideal man would be good looking, with a six pack and a great sense of humour.
Nina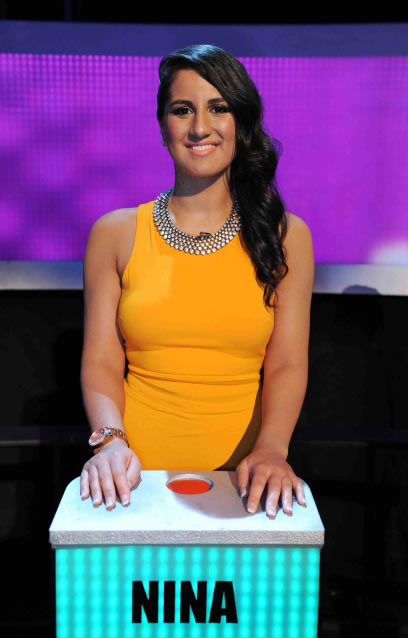 Nina Sasan
22 years old
Cocktail waitress and psychology student
From Aberdeen
Has been single for? A year
Five facts about Nina
Nina hopes to become a forensic psychologist once she's finished her degree.
Nina is half Persian and would describe herself as a little crazy, a bit too brave, a party girl and the world's clumsiest person.
Nina calls herself a serial dater and has been on around 20 dates in the last year.
Her ideal man would be tall, smart and love music.
Nina would be impressed by a man with great basketball skills or if he could beat-­‐box.
Lucy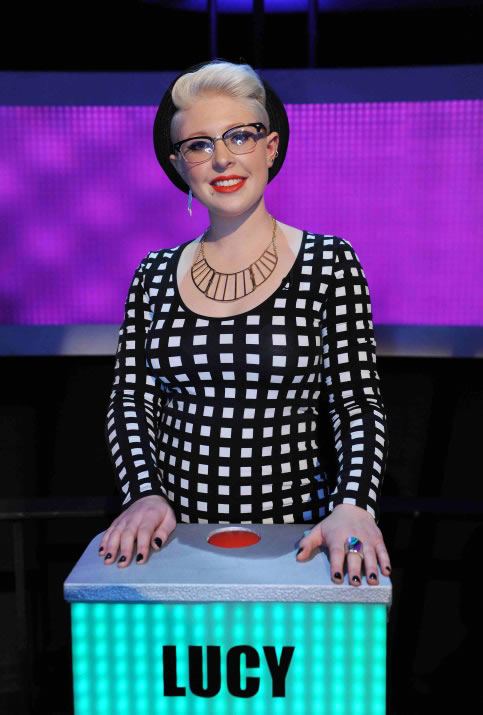 Lucy
20 years old
Hair stylist
From Essex
Has been single for? Almost a year
Five facts about Lucy
Lucy's biggest passion is karate. She was a black belt by the age of 13 and is now a 2nd black belt dan. She can high kick to the height of 6ft!
Lucy describes herself as happy go lucky and easy going.
She also admits she's really clumsy and once broke her leg trying to impersonate Superman.
Her ideal man would have a great sense of humour, be tall and have awesome hair and shoes. She says he'd be onto a winner if he also had a Welsh accent.
She is turned off a guy with cheesy lines and a hairy back.
Marley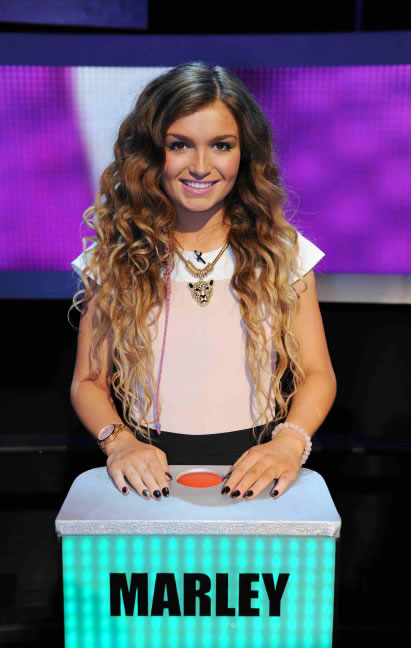 Marley Grierson
18 years old
Make up artist
From Guildford
Has been single for? 7 Months
Five facts about Marley
Marley is named her after singer Bob Marley and believes that she has adopted her namesake's 'hippy-­‐esque' spirit.
Marley has been single for '7 months, 2 weeks, 4 days, 12 hours and counting…'
Her friends say that the reason she is single is because she acts too much like a 'lad'!
Marley is looking for the 3Ts in a man: Tan, Tattoos and Tub.
Marley applied for Take Me Out because she wants to try out her cheesy chat up lines that haven't worked so far. One of them being: "Did you just fart? Because you just blew me away!"
Kelly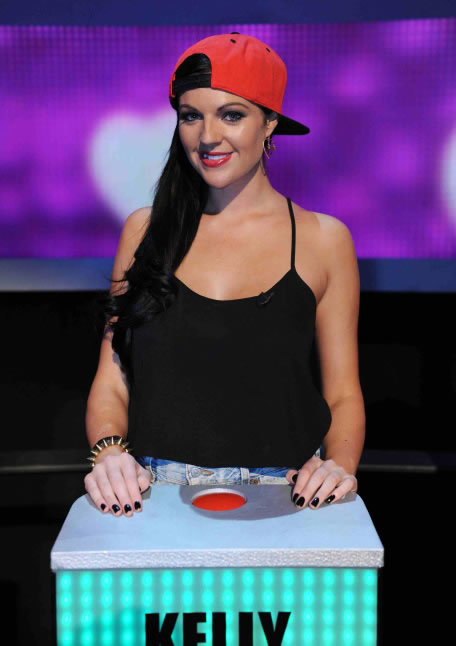 Kelly Patterson
27 years old
Online boutique owner
From Newcastle
Has been single for? One year
Five facts about Kelly
Kelly likes to dabble on the decks and used to DJ regularly. She recently performed at Essex Fashion Week and has been a DJ in clubs too.
Kelly has been training for a charity boxing match.
Kelly describes herself as fun and cute with an edge.
Kelly is looking for a man over 6ft tall, with a strong jawline, blue eyes and curly hair.
Kelly recently dated a footballer who only spoke French so she had to use Google to translate what he was saying.
Lisa Marie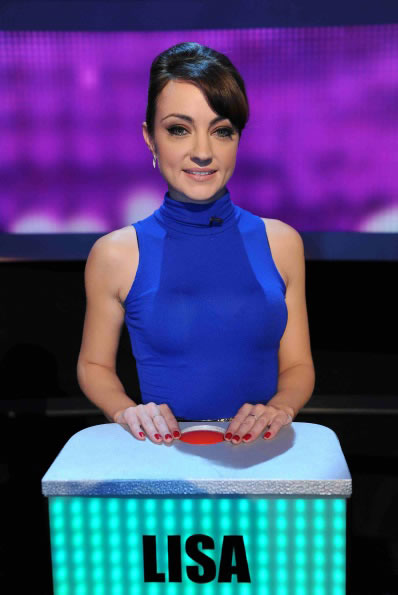 Lisa-Marie
30 years old
Psychic and life coach
From Brighton
Has been single for? 5 Years
Five facts about Lisa Marie
Lisa has worked as a presenter and an on air medium for Psychic TV.
Lisa would describe herself as a very wise woman who's sassy, independent and fun.
Lisa says she uses her psychic powers when dating and can always feel if a date will go well or not.
Lisa's worst date was when a guy started to cry about his ex-­‐girlfriend whilst on their date. She ended up helping them to get back together.
Lisa has a positive feeling about the show and something is telling her that there are two potential matches…one with a silver car!
Eleni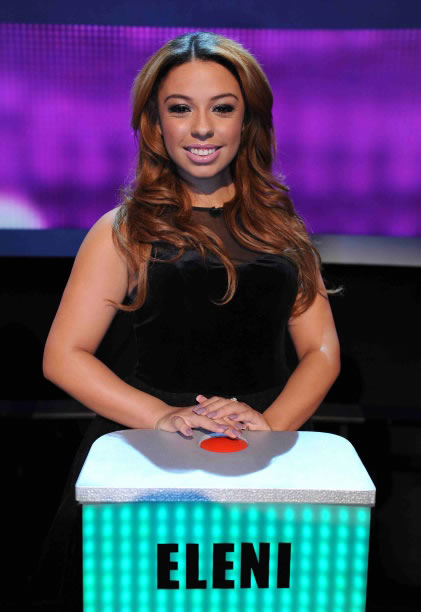 Eleni
20 years old
Wedding videographer
From The Wirral
Has been single for? 11 Months
Five facts about Eleni
Eleni is a brown belt in Jiu-­‐Jitsu, and would describe herself as an extremely excitable, very girly girl who takes five hours to get ready for a night out.
Eleni's knows every dance move to Saturday Night; 5,6,7,8; The Macarena; Hoedown; and Cha Cha Slide to name just a few.
Eleni is half Dutch-­‐half Nigerian and is a part-­‐time model. She got to the final of Miss Flawless 2012 and the semi-­‐final of Miss British Isles and Miss Merseyside.
Her ideal man would be tall, dark and handsome with a six-­‐pack.
She is turned off by a short men and if they are cocky or love themselves.
Amber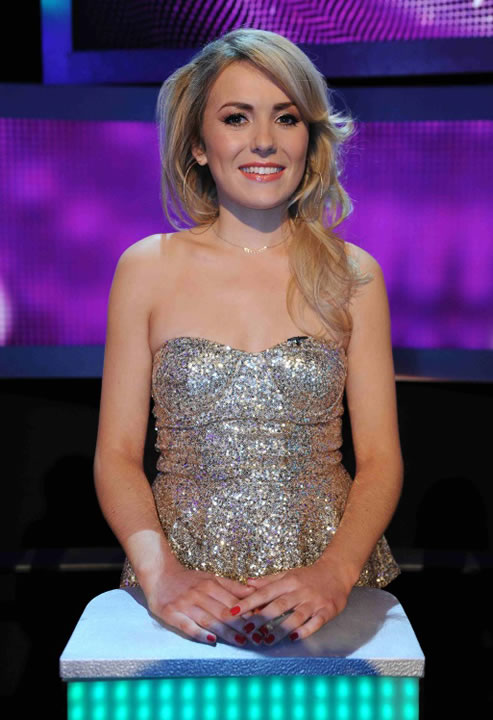 Amber Hanson
19 years old
Dinner lady
From Bristol
Has been single forever!
Five facts about Amber
Amber describes herself as a 'part-­‐time dinner lady and full-­‐time party girl.'
Amber's main ambition is to become an air hostess but she has a fear of flying.
An interesting fact about Amber is that her great-­‐granddad is Norwegian and came to England in a rowing boat -­‐ she says she's still trying to figure out how long it took him!
Danny Dyer is Amber's ideal celebrity because he's 'a geezer' and his accent makes her melt.
Amber's nickname is 'Amburger' which her dad gave her because of her love of food.
Emily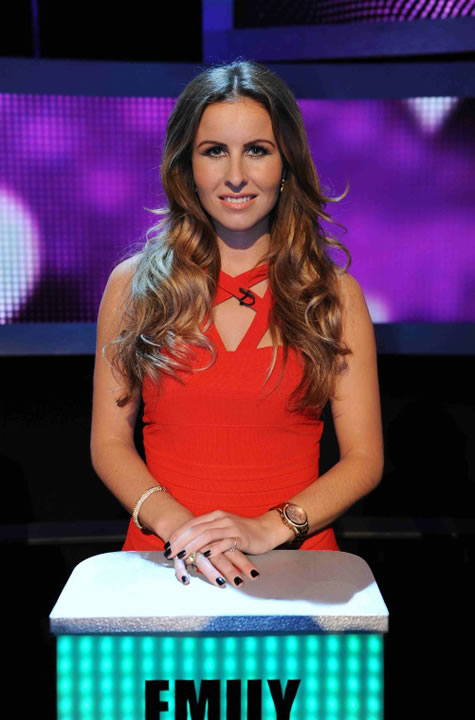 Emily
25 years old
Classical singer
From Fulham, London
Has been single for? 6 Months
Five facts about Emily
Emily has sung at Wembley Stadium and she toured with Russell Watson last year which she describes as a great experience.
Emily gained the nickname '22 slice' because she once ate a whole 22 slice pizza after a night out!
Emily describes herself as outgoing, yet modest with a touch of elegance.
Her ideal date would involve being swept off her feet and being taken on a private boat to look at the stars and enjoy a nice dinner.
Her celebrity crush is Bradley Cooper because he's effortlessly good looking, charming and funny.
Gemma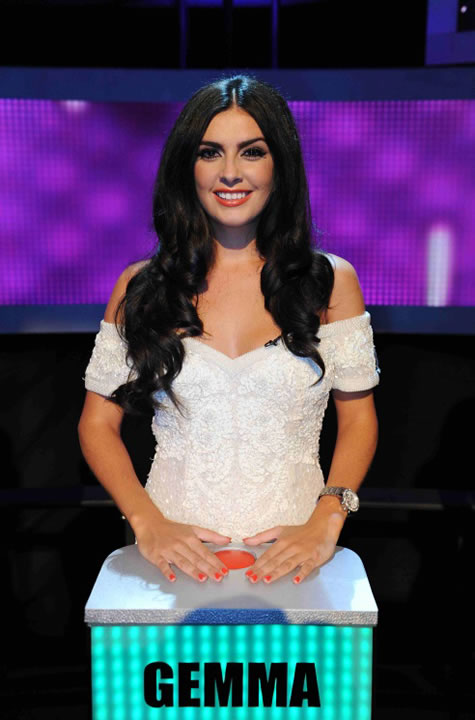 Gemma Elliott
22 years old
Trainee accountant and face painter
From Derry, Ireland
Has been single for? 17 Months
Five facts about Gemma
Some of Gemma's special talents are that she can speak Gaelic and do the splits.
Gemma is petrified of just two things in life: fish and heights.
Gemma's ideal man would be funny, easy going and blonde with the ability to hold a good conversation.
Gemma says that she's always playing 'Cilla Black' with her friends and setting them up with people so she's now looking for her turn to have a match made.
Gemma's ideal date would be going to a waterpark and showing her fun side rather than her glamorous side.
Poly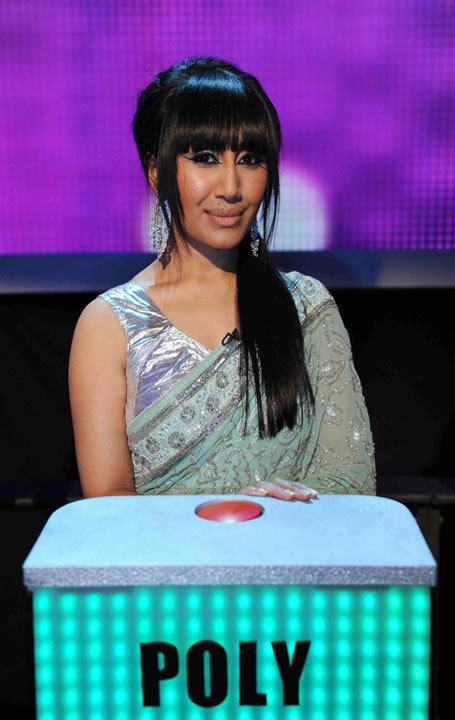 Poly
29 years old
Beauty model and speech therapist
From London
Has been single for? A few weeks
Five facts about Poly
Poly's job involves working with nursery children and assisting in speech therapy.
Poly loves fine dining, practicing yoga and meditates regularly. She is also a keen photographer.
Poly can speak 5 languages: Hindi, Gujarati, Urdu, Bengali and English.
Her celebrity crush is Enrique Inglesias.
She applied for Take Me Out because she wants to find her 'twin flame' so that she can settle down.
Leanne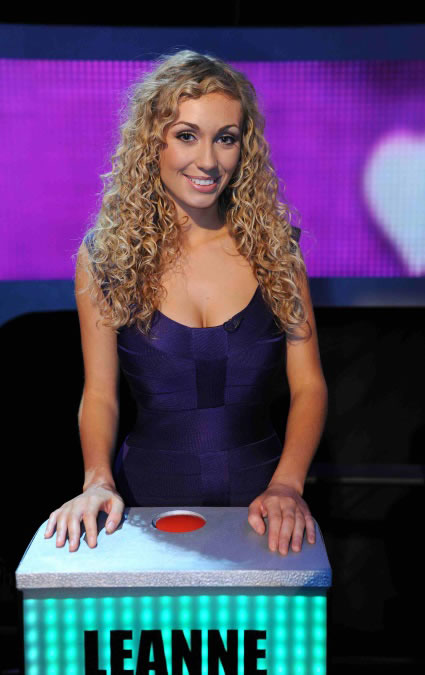 Leanne
21 years old
Law student
From Leeds
Has been single for? 2 Years
Five facts about Leanne
Leanne is of Brazilian, Guayanese and Irish descent.
Leanne describes herself as someone who's up for a laugh and doesn't take life too seriously.
Leanne has failed her practical driving test seven times.
Joey Essex is her guilty celebrity crush.
Leanne's ideal date would be something swimming related so that she can get into her bikini and impress the guy.
You'll be able to find more men's interest content in the men's lifestyle blog which is regularly updated packed with information.
images via ITV/TakeMeOut/Talkback
Thanks For Reading...Want More? 🙌
Hi, I'm Michael 👋 I'd love you to subscribe to my newsletter for exclusive content & updates on my blog straight to your inbox. (No spam, I promise!)