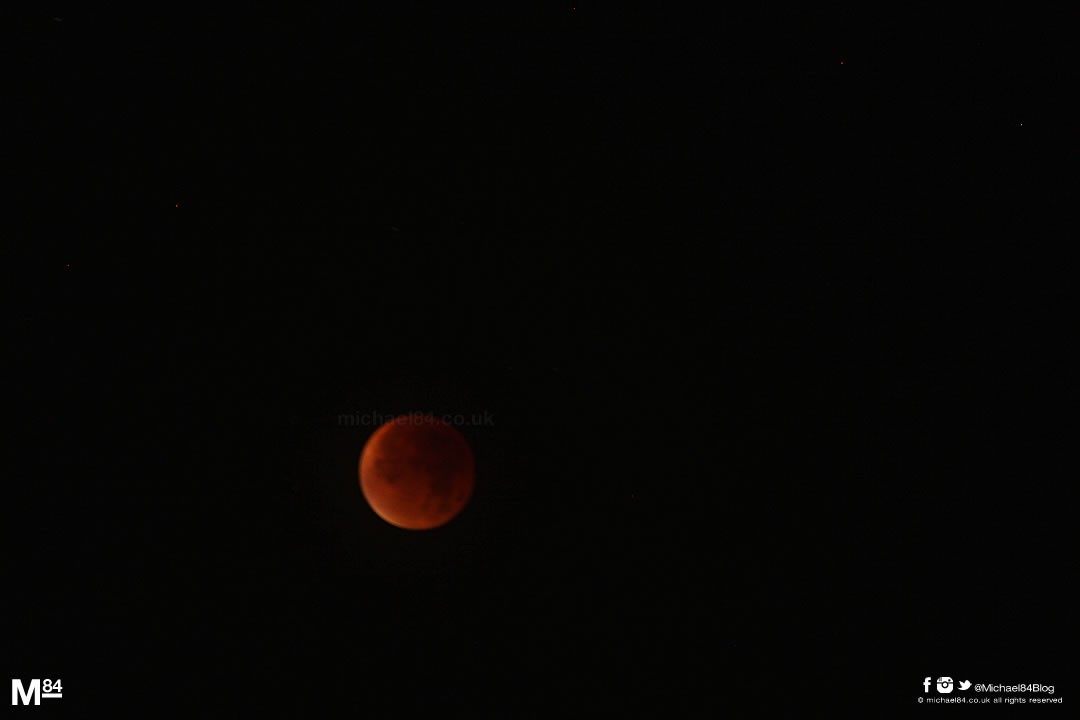 What a cool and amazing sight…
I did not know there was going to be a Super moon, or Super blood moon since it was all red/orange in the early hours of this morning until I stumbled across a few people talking about it. Earlier in the year in Newcastle we had a brilliant view of the Solar Eclipse, and I got some amazing shots, so I decided I had to see this rare event for myself again.
This time round however it was pitch black, and in the middle of the night…Well early hours of the morning, with it all starting at around 01:10 until around 4AM. I checked the timings and decided to go out for just before 3AM, where it was said it would be red and near the peak of the lunar eclipse. I just got out in time to see the end part of the eclipse, and them saw the super blood moon in all it's glory. I then stayed out for an hour or so snapping pics, and taking it all in. It really is such a good sight.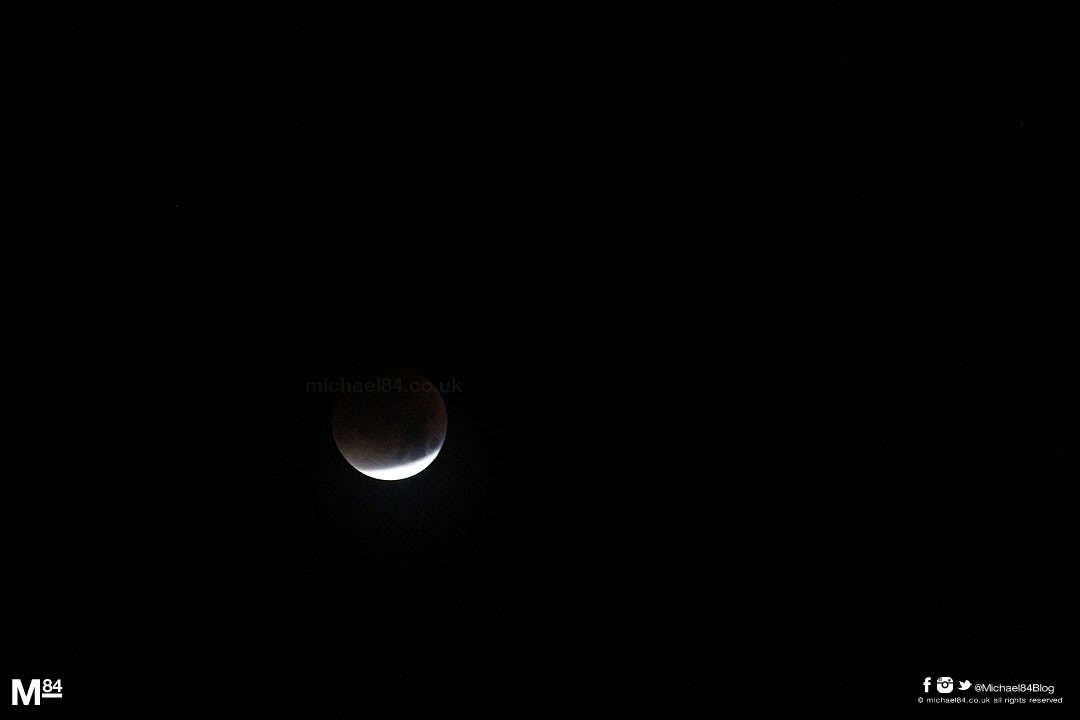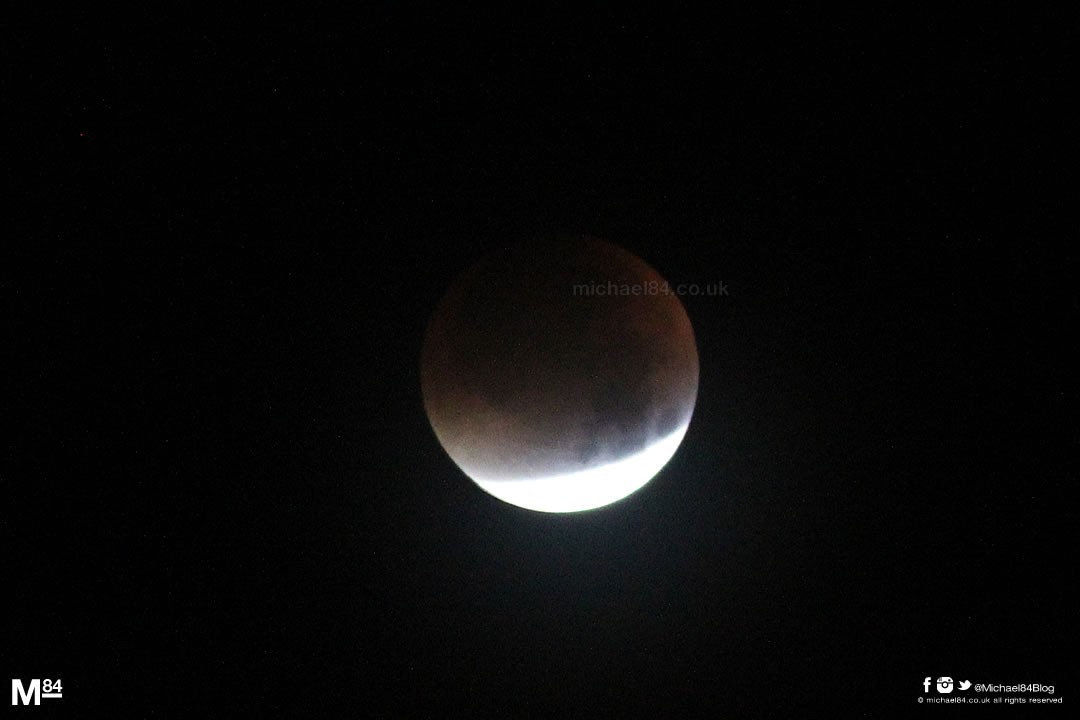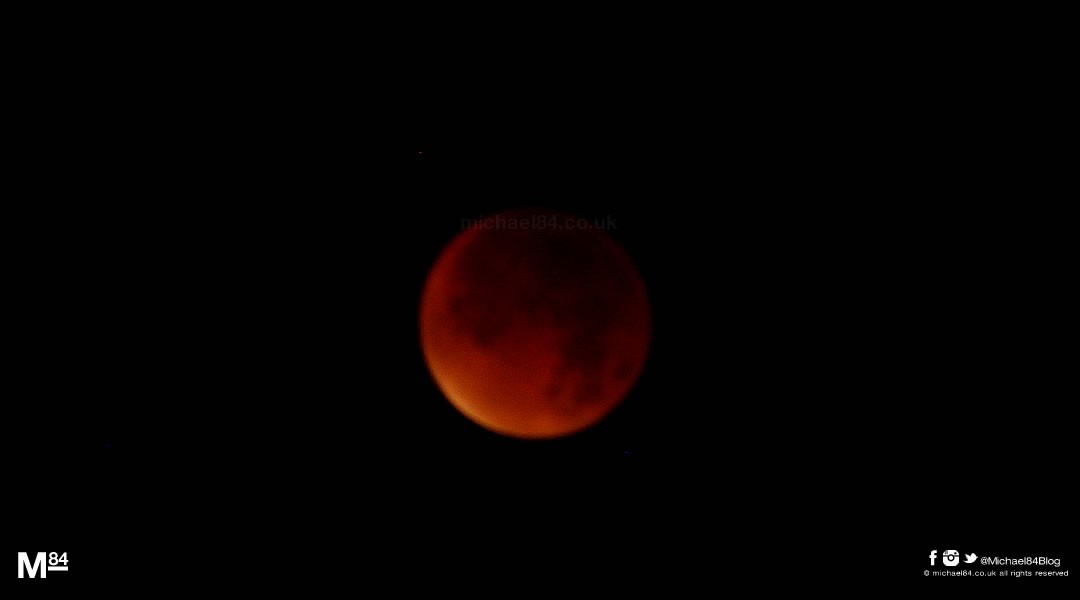 The larger looking moon photos are cropped at 100%, and the others are cropped to fit the blog. The photos turned out OK, I think I should get better lenses if I am doing even more of this astronomy photography LOL 😉
For the camera geeks – These were shot on my Canon 600D with a 55-250mm lens; I used various settings, I found F5.6 (the widest the lens goes) at 100 ISO for upwards of 4 seconds was pretty decent.
Thanks For Reading...Want More? 🙌
Hi, I'm Michael 👋 I'd love you to subscribe to my newsletter for exclusive content & updates on my blog straight to your inbox. (No spam, I promise!)