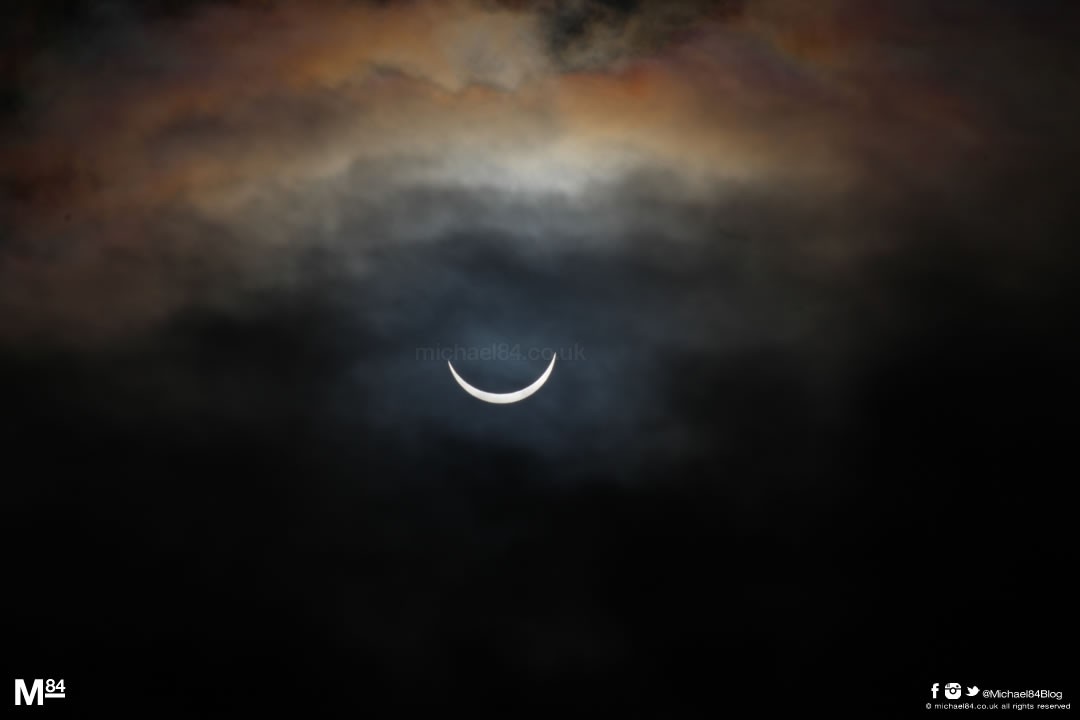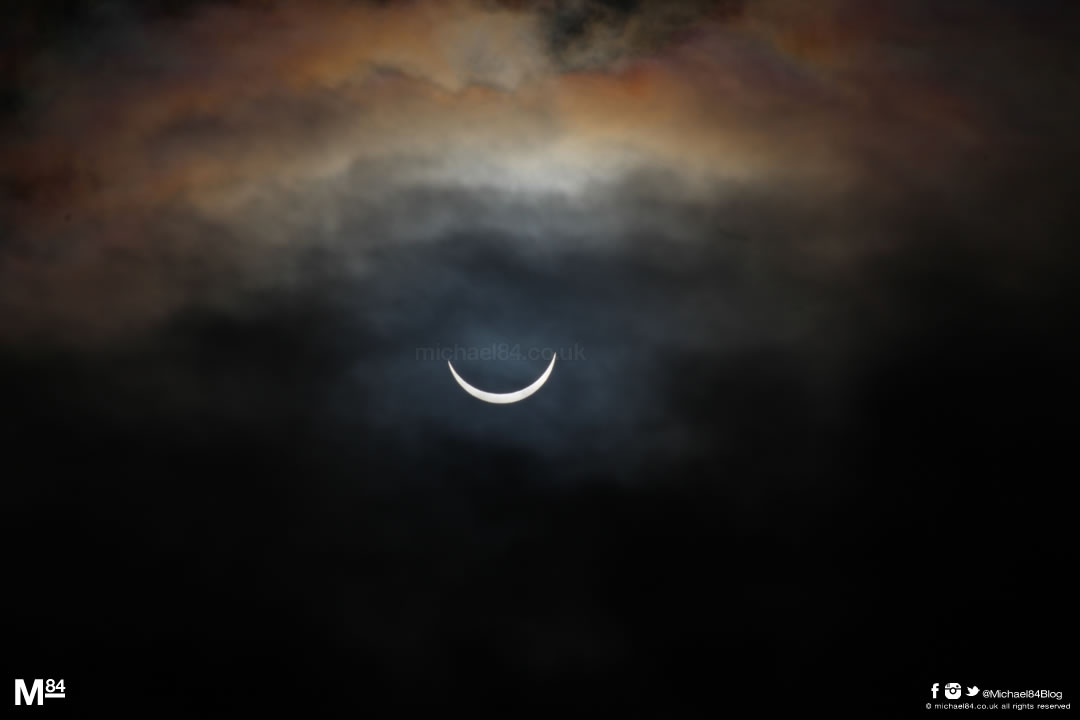 What a nice day it has been so far! We had the sun, then we sort of didn't…Then we did again!

If you were late getting up, live in a place where you couldn't see it or simply didn't know, today we had a solar eclipse which was partially visible in the UK. It was most visible in places just North of the UK, like the Faroe Islands, but in Newcastle and the North of the UK, we saw 90% or more of the eclipse…It was pretty cool! 😀
I remember in 1999 there was a total eclipse in the Summer, but only from the South of the country, places like Cornwall. I remember there was such excitement over it, and I remember them covering it on The Big Breakfast and telling you to wear some special glasses (I think they'd given some away LOL). Back then I did not really see much, but this time I did!
Here's the shots I got on my camera. I am no expert (clearly!) but I am happy with the shots I got…I've seen some others and they were not very good at all! 😛 Sadly it was not a clear sky where I was, there were clouds but I did manage to get a few shots. It was supposed to all happen at 09:30, luckily I was out before that and saw the very start and end of it. I took so many shots! Changing settings, angles and so on, and I think these few are among the best ones I have. I am forever learning photography so it was fun and challenging taking photos like this, something I've never done before, and playing around with all the settings on manual. I've previously taken night shots when searching for the Northern Lights but this was quite different.
I had taken a few with my wide angle lens, it wasn't good for the job, so I used my telephoto lens which I rarely use…I am so glad I bought it now!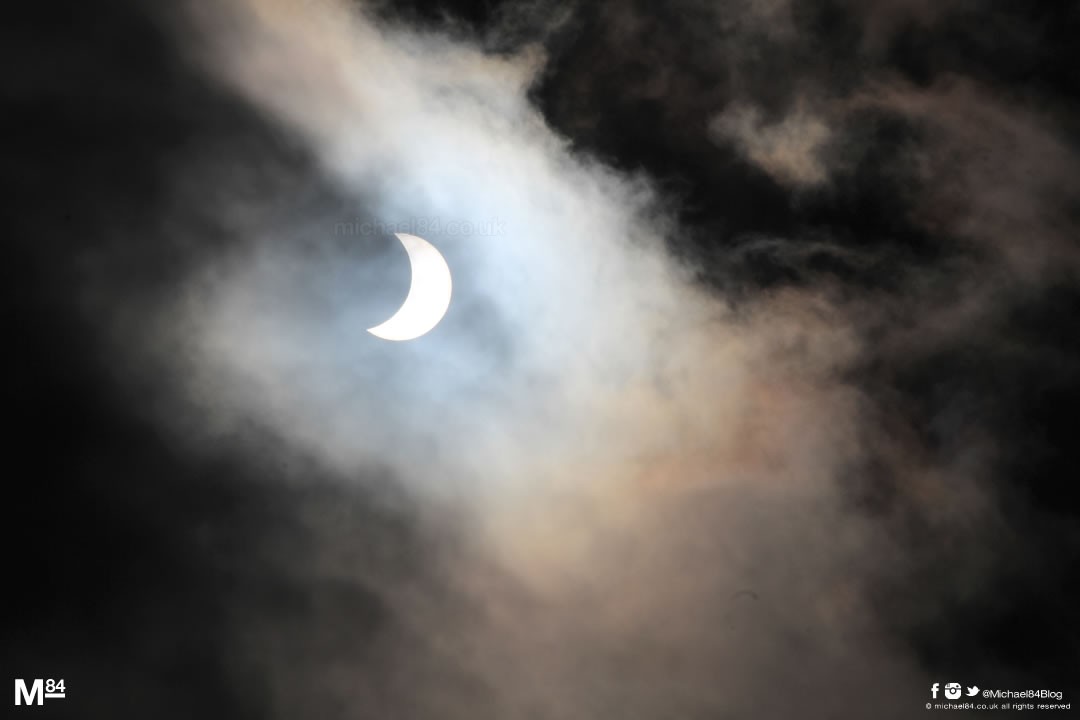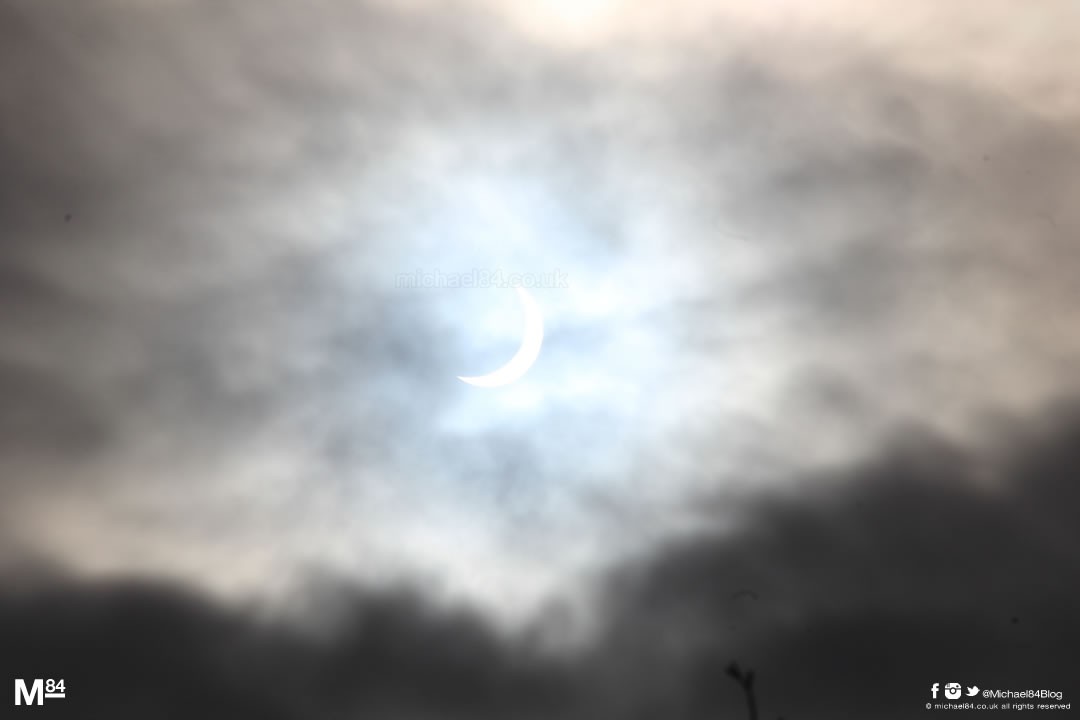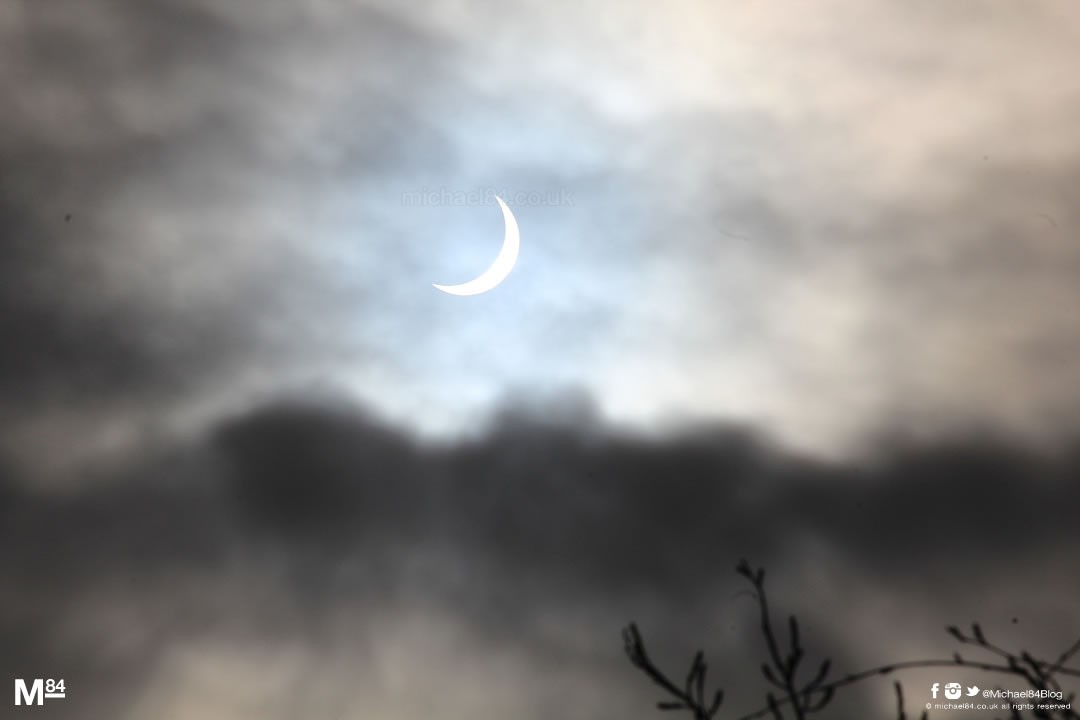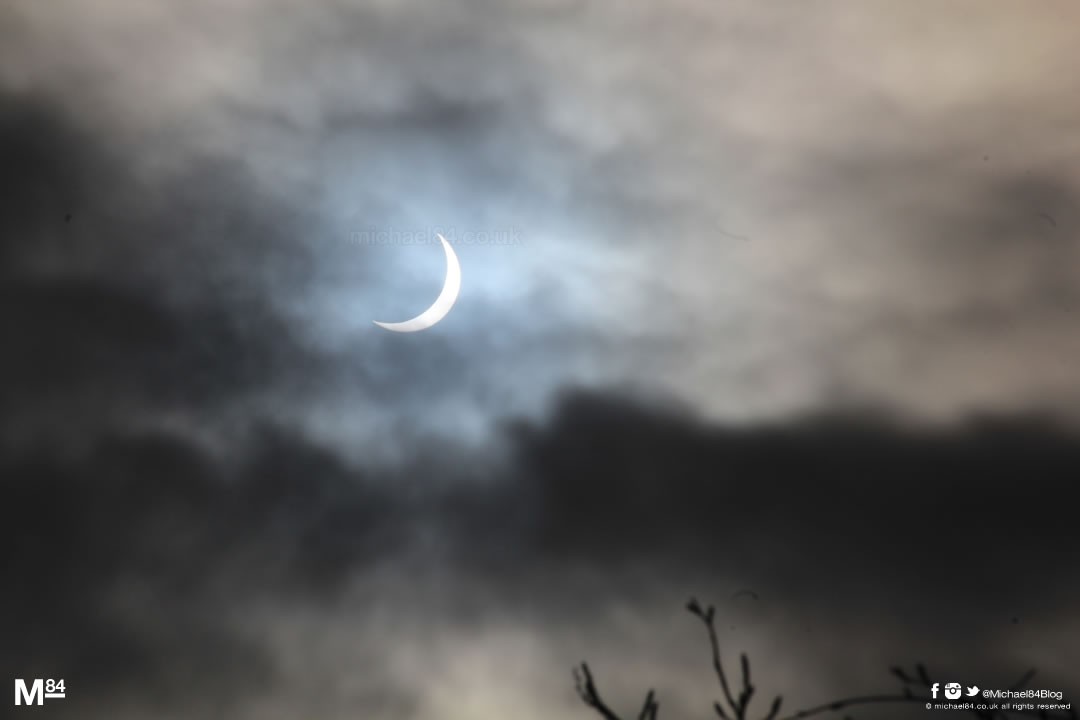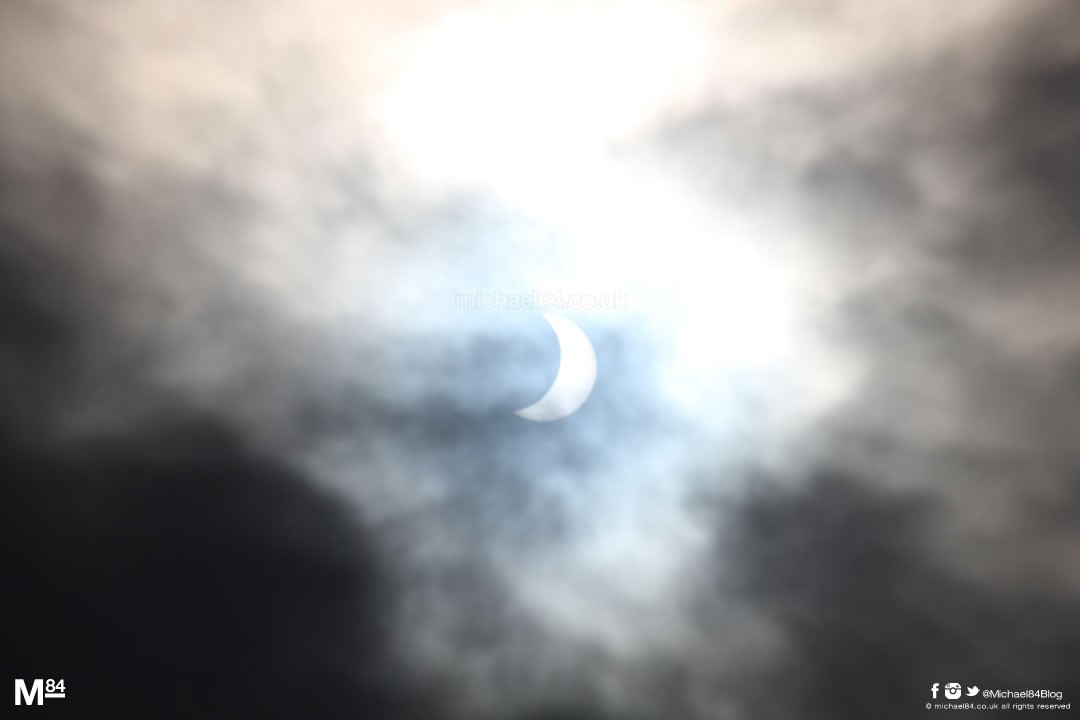 All photos Copyright Michael Adams / Michael84.co.uk | Do not use/reproduce
Thanks For Reading...Want More? 🙌
Hi, I'm Michael 👋 I'd love you to subscribe to my newsletter for exclusive content & updates on my blog straight to your inbox. (No spam, I promise!)