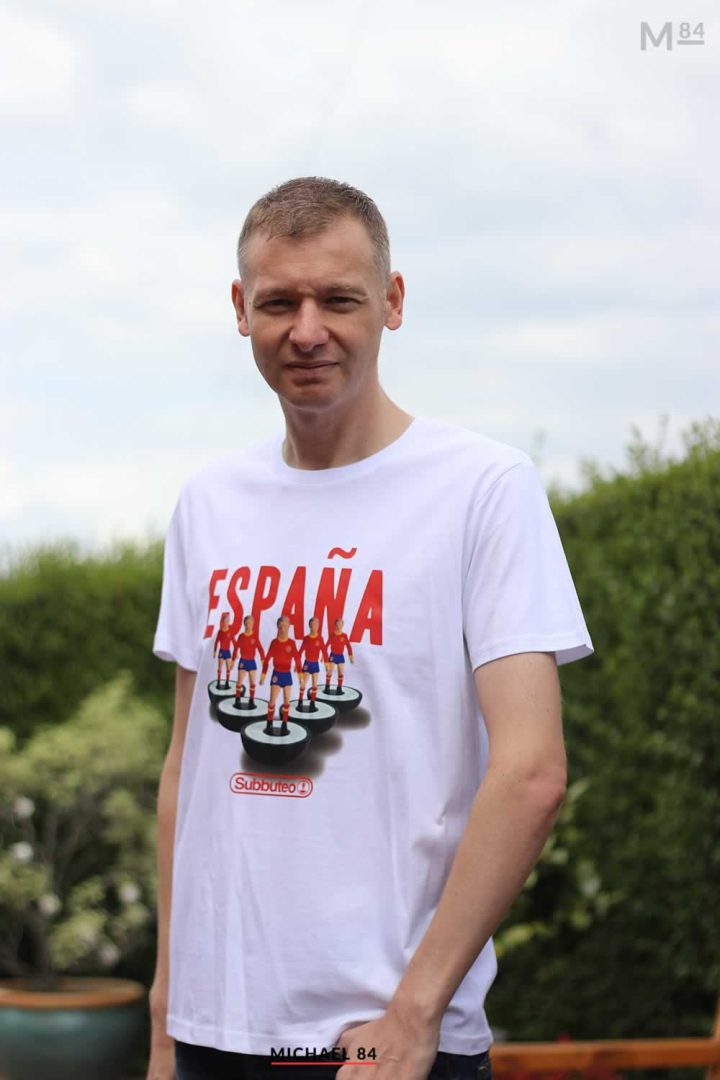 Happy Saturday! I have got a brand new T-shirt with a bit of a retro feel to it, this is the Subbuteo Spain T Shirt.
This is my first wear of the shirt, and here's everything you need to know about it.
I used to love playing Subbuteo as a kid growing up. When you can't play football outside and don't want to play it on a computer game, we had Subbuteo.
We spent hours of fun playing this, and I had a couple of sets growing up.
If you missed out because you were young, it was a good game to play, and a serious hobby for some. You could not only buy the teams (which were initially standard colour kits which could be played as any 'real' team in those colours) but get a whole host of different fixtures and fittings too.
From lots of different goals and nets to different balls, and even player numbers to put on the back of players shirts.
There was fencing to go around the pitch, it was seriously needed so the ball didn't go all over your living room floor (although it still did) and corner flags.
If you really wanted to bring the game to life you could even buy stands and create your own stadium. And of course you could buy spectators and supports which you could paint.
Everyone who's played it will also remember breaking players, literally. They were pretty flimsy and if you stood or knelt on them which happened a fair, you'd end up breaking them.
OK so to the t-shirt itself…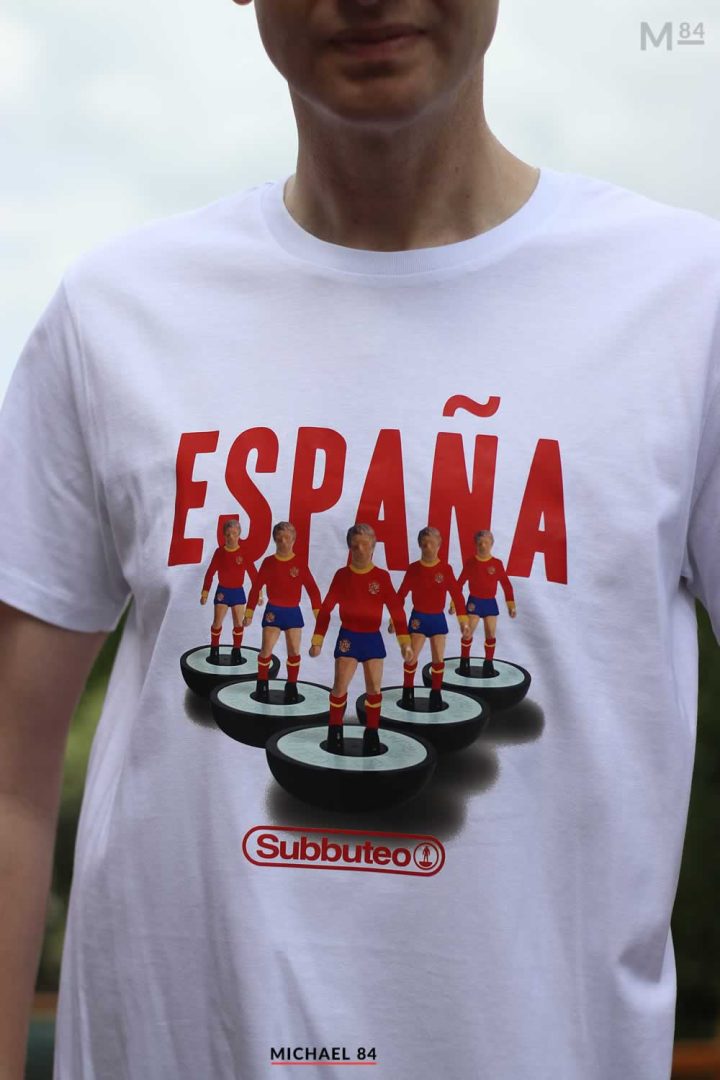 The front print says España, or Spain if you prefer the English translation. It's an official Subbuteo T-shirt and has been licenced, and comes with 5 Subbuteo players as the design.
As for the fit it's a standard t-shirt fit, made with nice soft cotton, and it's easy to wear and put on.
The print is bright and vibrant, and is some kind of plastisol type of print, which means it should last quite a while.
As far as a retro style t-shirt goes, this is pretty fun and casual thing to wear. It brings back childhood memories, and for everyone who's a bit older who likes football, they'll definitely get the reference with the trademark Subbuteo player print.