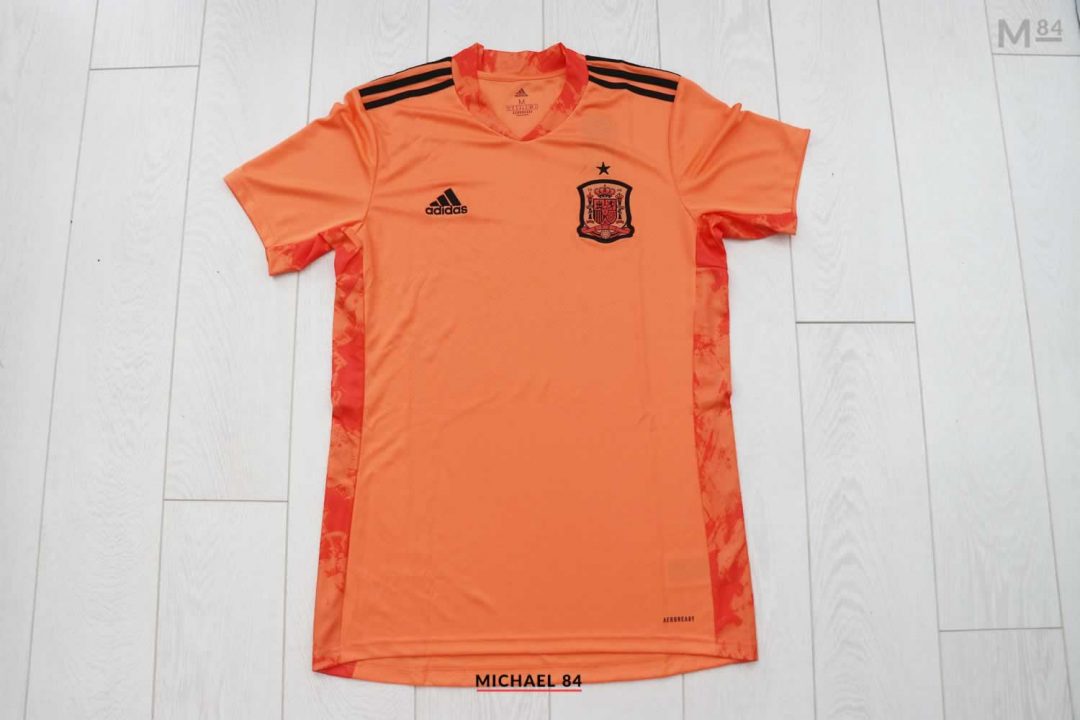 I have been known to buy a lot of Spain shirts, including the goalkeeper shirts. But then the designs weren't great, Spain weren't great, and Iker Casillas retired.
I stopped getting the goalkeeper shirts and only bought the home and away shirts. But I have now finally bought the Spain orange goalkeeper shirt from Adidas and love it.
Here's everything you need to know about it.
First of all, it's not exactly new. There's a bit of a story behind this shirt. When Spain launched their Euro 2020 kits, it was 2019. They included a florescent yellow goalkeeper shirt during the launch of the home shirt.
But Adidas was selling this orange shirt. This is the orange goalkeeper shirt being sold in retailers, not the florescent shirt.
Ever since the new 2019-21 kits were released, the Spanish goalkeepers never wore this orange shirt. It was never seen, so I didn't buy it. There was only the florescent yellow shirt, along with a black shirt with blue detailing. Neither of these shirts have been commercially available to my knowledge.
But then in 2021 the Euros belatedly started. I thought I wouldn't bother getting this orange shirt, as it's never been seen. In the first match against Sweden Spain played in red, with Unai Simon wearing the black.
But then in future matches, we finally saw Unai Simon wearing the orange goalkeeper shirt. In fact it was seen several times, both in the good times and bad. I think that Unai Simon is the only Spain goalkeeper to ever wear this shirt (so far). Neither David De Gea or Kepa Arrizabalaga has worn this.
I decided that it was now or never, so I finally caved in and bought the orange goalkeeper shirt. I really like it. The colour is nice, and it really is a cool shirt.
I can, however, see why it's not used much. If Spain play in their away shirt it usually means that the opposition will be wearing red. This is orange and too close to red, so may clash, therefore the goalkeeper cannot wear it.
If Spain play in their home red, this orange is also close to that, so this could be why it's not worn as the home goalkeeper shirt.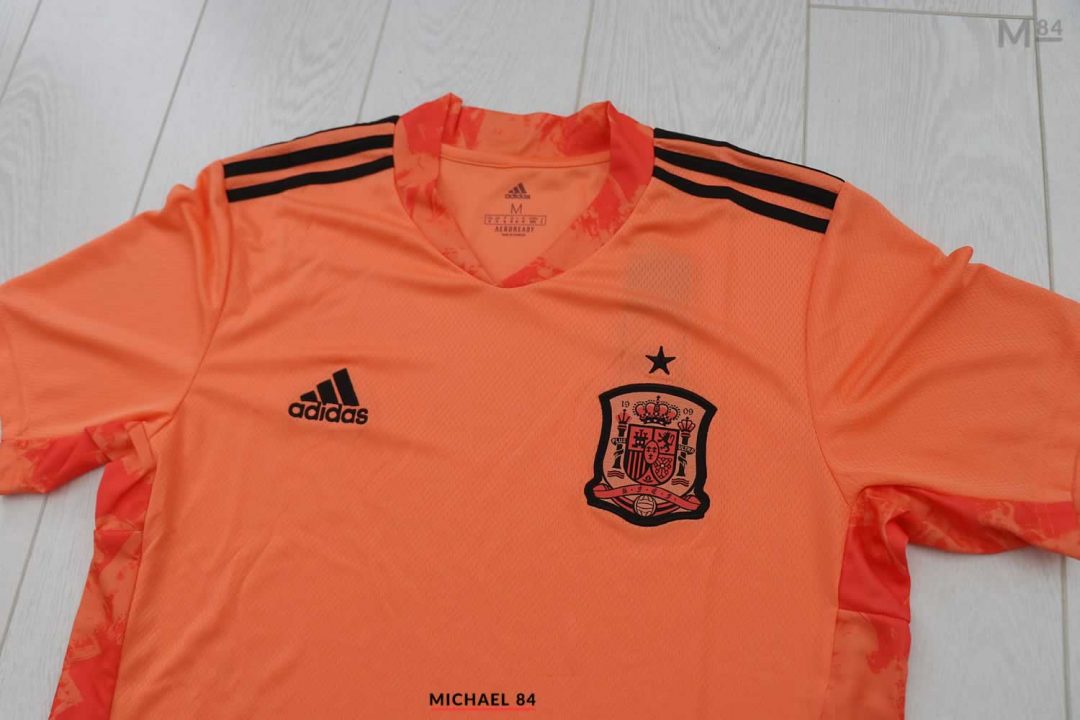 What does that mean? Well it means that it will probably only be worn when Spain are in their away shirt, and the opposition isn't wearing red. This is what we've seen when Spain played against Italy, Slovakia and Croatia. Spain played in their white away shirt, with Unai Simon wearing this orange shirt.
As for the shirt itself, what can I say that hasn't already been said. The bright colour says it all. It has a tonal Spain crest badge to the front and Adidas badge, both in black. The Adidas three stripes on the shoulders are also black.
There's a thin panel design down the sides of the shirt, which has a graphic tonal printed design.
And there you have it! The story of the Spain orange goalkeeper shirt. Hopefully I'll see this in a few more matches, although I think whoever's in goal may revert to the black or yellow goalkeeper shirts seen before the Euros.
You can check out the Adidas Spain 2021 Training & Pre-match shirts I got too.
Thanks For Reading...Want More? 🙌
Hi, I'm Michael 👋 I'd love you to subscribe to my newsletter for exclusive content & updates on my blog straight to your inbox. (No spam, I promise!)