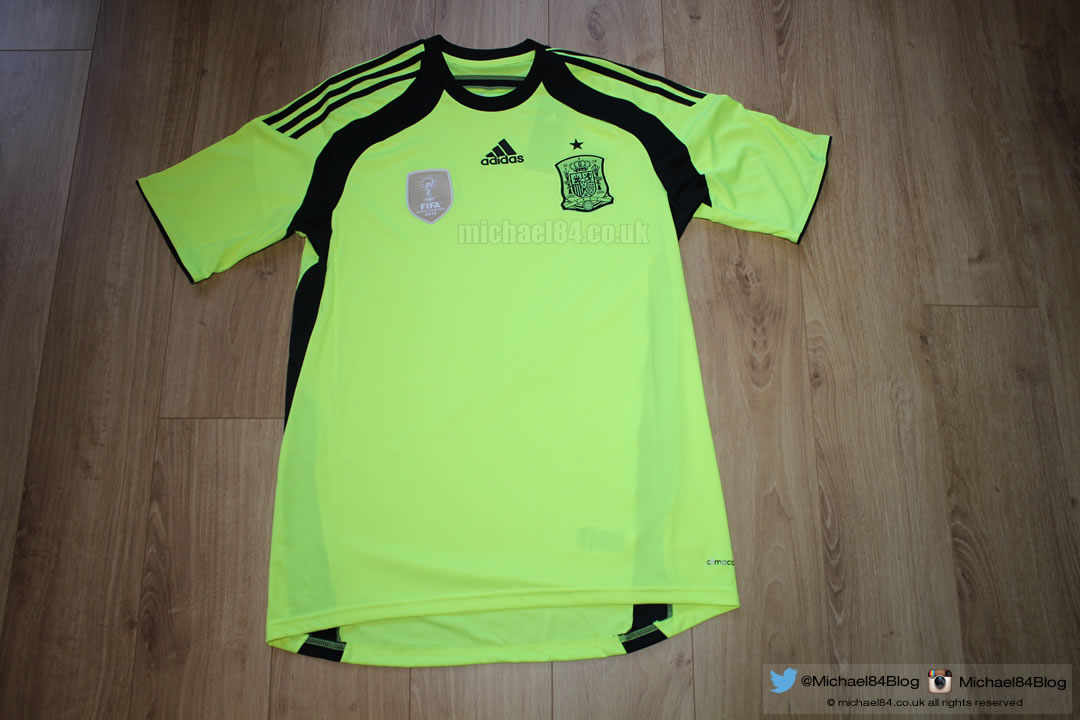 YES! I have it….The first in the UK and maybe Europe, the Spain away goalkeeper shirt! 😀
I searched high and low, Adidas.es, Adidas UK, the usual UK shops and websites, and my usual Spanish websites, and nobody had this shirt. I eventually found it, so had to order it immediately, and it came quite quickly.
The away goalkeeper shirt for 2014 is a fluorescent yellow colour, and they have a very similar (almost identical) training shirt of the same colour, however it's a slightly different style, and does not carry the World Cup 2010 badge which the Spain team uses in it's match shirts. I got the home goalkeeper shirt 2014 some time ago, and when the away outfield shirt was announced and released I thought this would soon follow, but it seems very rare and hard to come by.
The badge, just like the other shirts this year, is mono coloured, and is fluorescent yellow and black instead of the usual colourful self. The shorts and socks are the same colour, making it an all neon affair.
I am not a big fan of fluorescent yellow on the black away shirt, I thought they could have used a better colour, it's not very "Spanish",  but  fluorescent yellow as a main colour is great, it reminds me of the 90s and it seems this year Adidas are really going for their neon and fluorescent colours.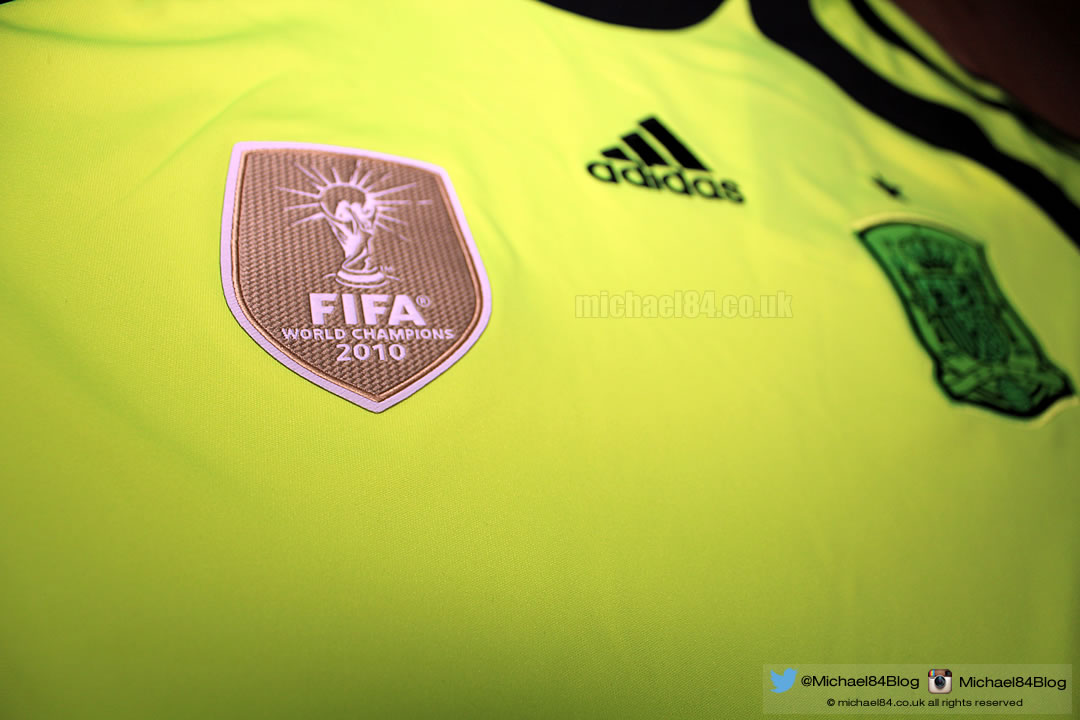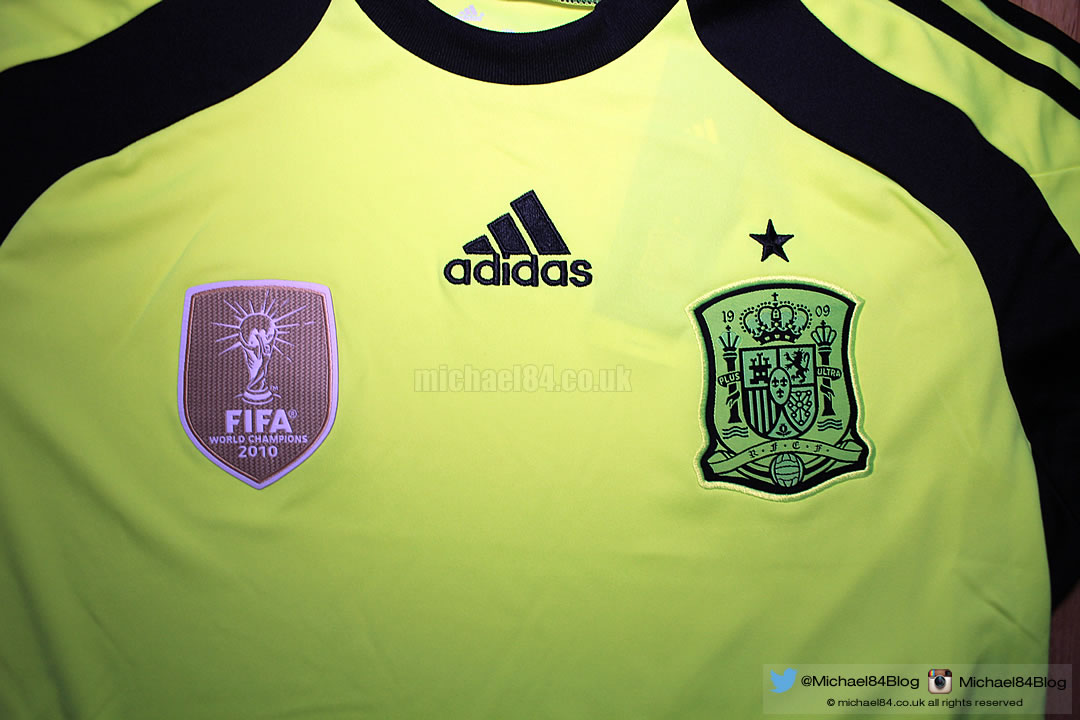 Thanks For Reading...Want More? 🙌
Hi, I'm Michael 👋 I'd love you to subscribe to my newsletter for exclusive content & updates on my blog straight to your inbox. (No spam, I promise!)