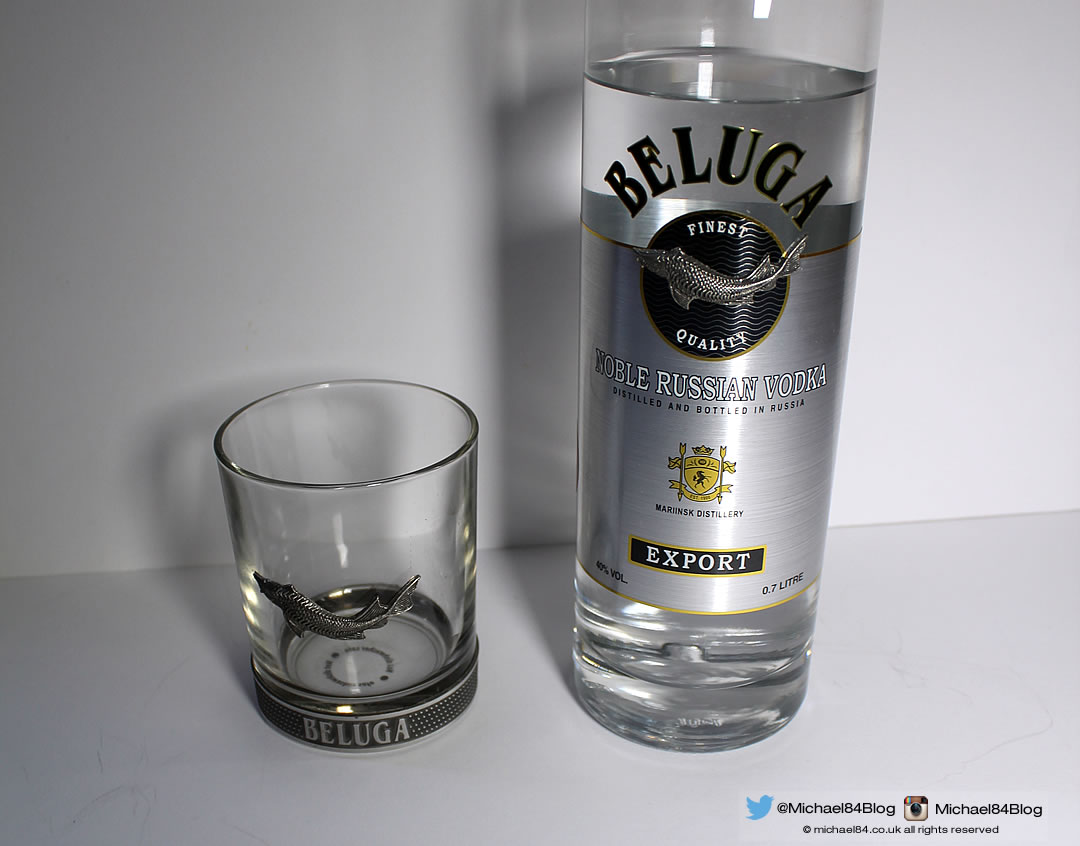 I have tasted and bought some of the best and most premium vodkas which you can buy; From household names such as Grey Goose and Belvedere, Ciroc, Russian Standard and Stolichnaya, to lesser known premium brands such as Crystal Head, Roberto Cavalli and Wyborowa.
My latest is this Beluga vodka, and this is it. You can get a pack which includes a glass, something great in itself. The glass is a heavy, thick glass, with a metallic Beluga fish on the glass, which is trimmed with metal at the bottom and finished with the Beluga branding. The vodka itself is brilliant. It's so smooth and crisp, you can taste it without a horrible aftertaste, it's a very fine vodka. It's probably the smoothest I have tasted, and I was so confident of the taste I tried a little neat, something I have ever really done with vodka, and it went down well.
About the vodka
Produced in 2002 in the world famous Mariinsky distillery, it's a classic Russian vodka. Refined and rich taste is made from malt spirit and the purest of water from the Siberian artesian wells. You can pick up a bottle of Beluga Noble Russian Vodka for around £45.
In my opinion it's better than Grey Goose and Belvedere, it has a much smoother taste but maintains the kick you want from a vodka when mixing your drinks. If you are looking for a premium vodka, then this should be near the top of your list.
Thanks For Reading...Want More? 🙌
Hi, I'm Michael 👋 I'd love you to subscribe to my newsletter for exclusive content & updates on my blog straight to your inbox. (No spam, I promise!)