So it was Saturday night, we had just been on the Golden Circle Tour which takes it out of you, being out all day, but we're in Reykjavik, and were only there for 3 nights, so we can sleep when we're dead and let's go out-out!

We saw the weather was no better so resigned ourselves to the fact that we'd not see the Northern Lights and this being our last night we'd not get another chance. We did contact the company who organised it just for the formalities of them telling us, and they did 🙁
It was such a shame we did not see them, which was the biggest reason to go on the trip.
Saturday night was supposed to be the big one, we were going out-out

Another friend and I booked to go to the Blue Lagoon the next day, and had to leave at 9:30AM so it was another early start, but that did not really stop us doing it up as big as we could 😀
The Wheel Of No Fortune – In a lot of bars there's this wheel behind the bar (you can see it in the pics below).
You can pay 2,000kr (about £10) to spin it, and you can win whatever it lands on. Of course there are a lot of chances to lose, the options are; 8 beers, 1 metre beer, 2 beers, spin again and sorry.
There are 5 chances of sorry, and since 2 beers would cost around 2,000kr you'll only really win if you get the 8 beers or 1 metre beer. It did not stop lots of people having a go, in fact we saw 7 people try, and 5 got sorry!
So the odds are heavily stacked against you, as you can see in the pic there's only 2 of the sections in red, those are the big wins. Still, it's good fun to watch…Probably not so good when you don't win

We went to a few bars such as Shooters, The English Pub, KaffiBarrin, Hressó Hressingarskálinn and B5 which we'd previously been too.
The problem with Reykjavik is almost all the bars are quiet even at 10PM, so if you're like us and like to go to a lot of bars and start quite early it's pretty quiet especially at the start of the night. The previous night we had gone to B5 and it was quite early, maybe 23:30 or something like that.
The Saturday night we did not go until later, which proved to be a mistake. Despite there being only 7 or 8 people ahead of us in the queue, it took 2 hours to get in! I got in before my friends, and was in around 30 minutes before they got in, even though they were only 1 place behind me!
I was kept entertained by an Icelandic girl who was cute and had some good banter in the queue 😉
B5 on a Saturday night is a crazy place. Other than the fact you have to stand in a queue which does not move, when you're in it's pretty packed.
The people dance and jump around like crazy, it's like being in a mosh pit, I've never been in a club like it. People barge past, jump around and are pretty crazy, but everyone is the same and it sort of seems fine.
There's no fighting or people saying sorry when people are jumping around into each other, it just seems like half the fun. It was strange at first, but I did get amongst it after a little while

The place played pop, RnB and Hip Hop bangers, I loved it!

Check out more of the pics below…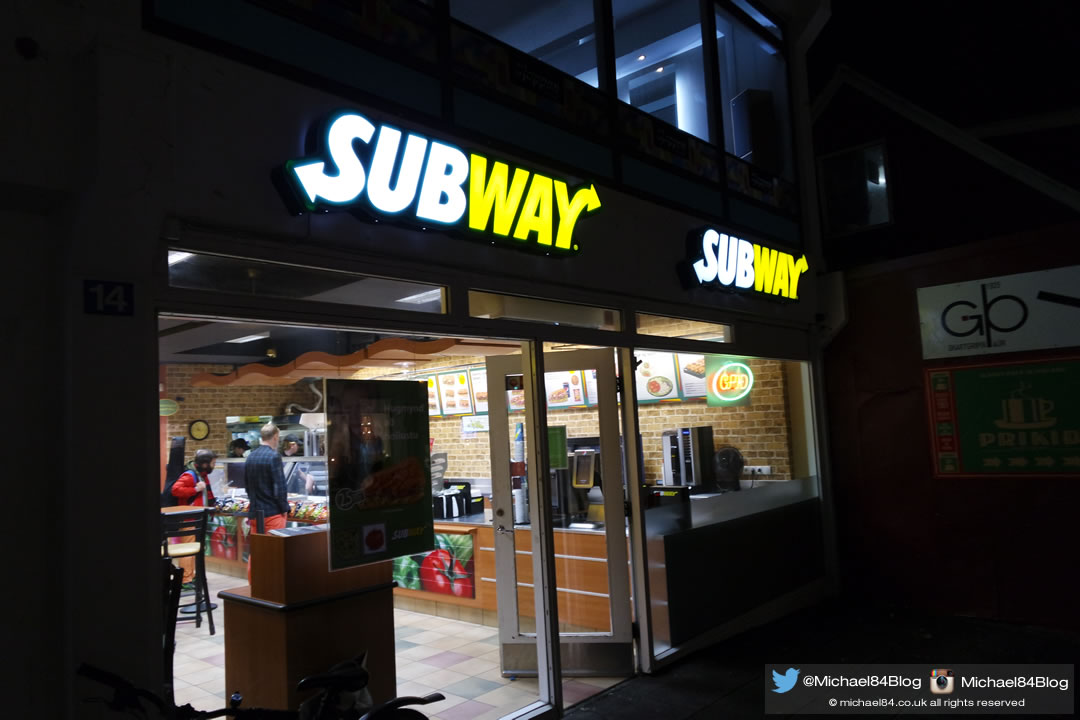 Thanks For Reading...Want More? 🙌
Hi, I'm Michael 👋 I'd love you to subscribe to my newsletter for exclusive content & updates on my blog straight to your inbox. (No spam, I promise!)