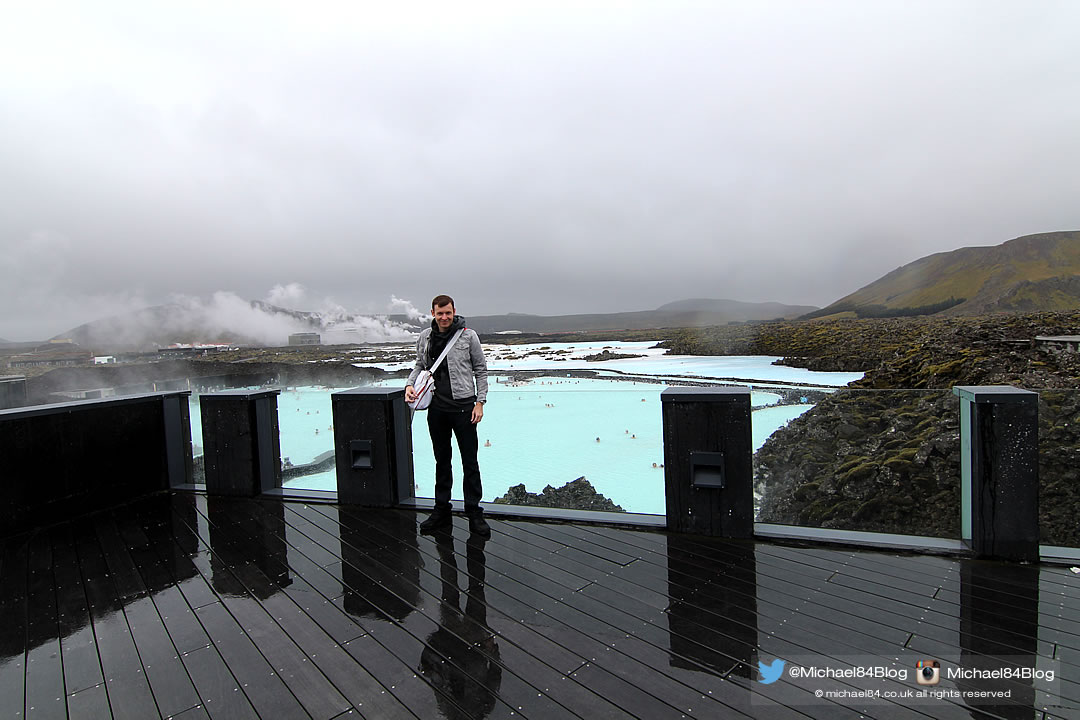 After Saturday night out in Reykjavik I needed to chill.We had already booked the Blue Lagoon which was a really good idea, however the bus picked us up at 9:30AM and I got in at 5AM….So I only had around 3 hours sleep!

The Blue Lagoon is a geothermal spa, basically a large lagoon which is heated up by the earth. It's probably the best way to unwind after our Saturday night in Reykjavik, and best way to waste a day when waiting for a flight;
Far, far better than trying to kill time wondering around bored which I've had to do on other holidays! 😛 Unfortunately it was the only day it properly rained, but I guess that didn't matter so much since we were in water anyway, and it was so warm! 😛
It's a cool place, you go in and have a shower, then there is a small pool indoors, and the large lagoon outside. I got the €60 package which included priority entry to the lagoon, a drink, robe and towel and some skin products.
The lagoon is all different depths throughout, it goes down to around 1.5m so you can easily stand, and in places it's so shallow you can sit on the floor and not be under the water. It's pretty big, and even though it was pretty busy there was plenty of space for you to relax or have a wonder.
I got a waterproof pouch for my phone so I could talk pictures while I was in…Thank god it worked! 😛
From the Blue Lagoon we headed to Keflavik airport to catch our flight. The only bad thing was that the last bus from the Lagoon was at 3PM and we did not need to be at the airport until 6!
But the Blue Lagoon is definitely worth going to if you ever visit Iceland 🙂
Check out the rest of the pics below…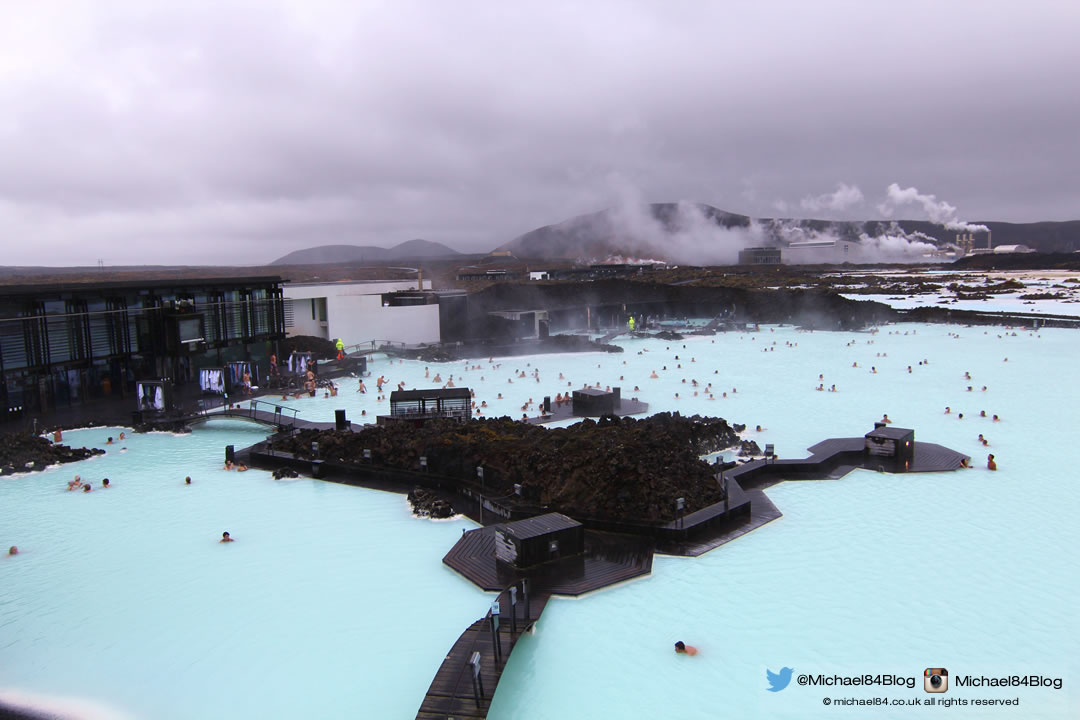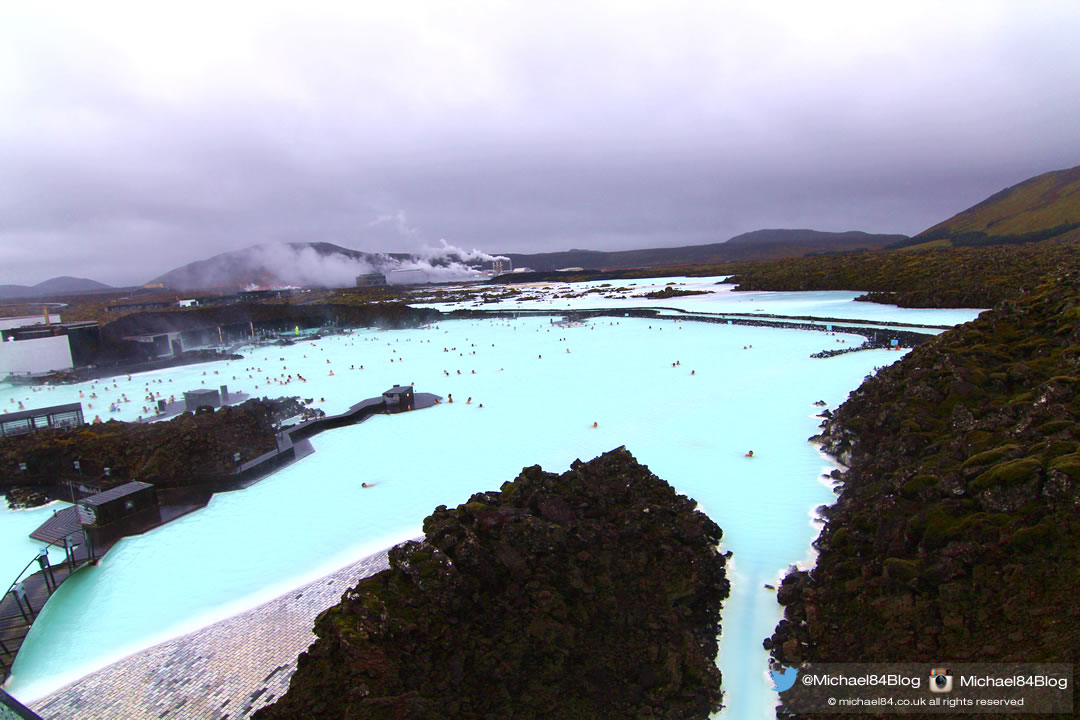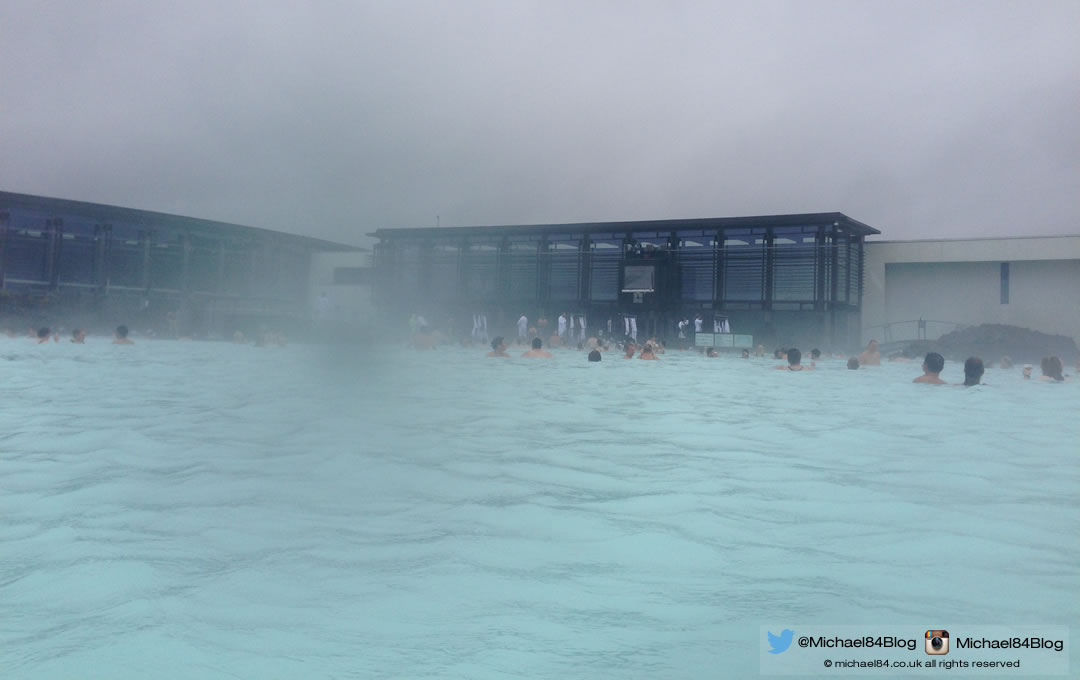 Thanks For Reading...Want More? 🙌
Hi, I'm Michael 👋 I'd love you to subscribe to my newsletter for exclusive content & updates on my blog straight to your inbox. (No spam, I promise!)