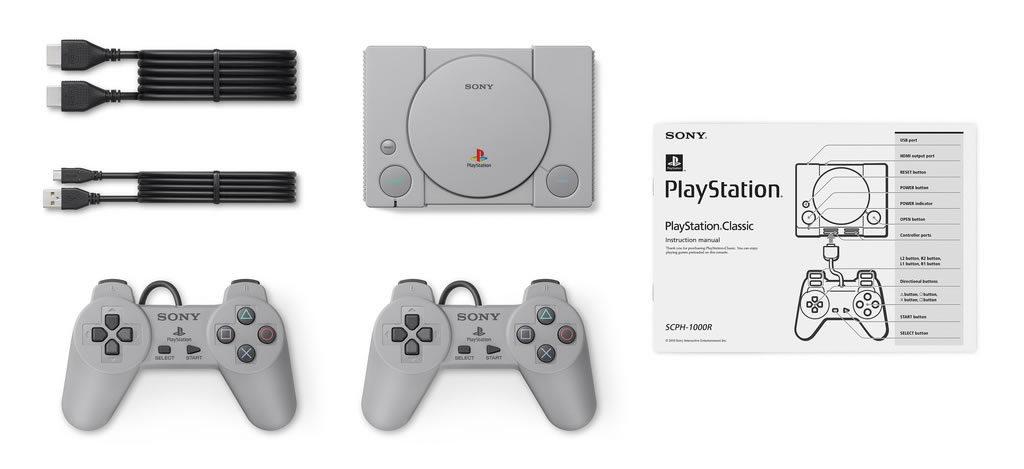 Yesterday morning I went on to Twitter and saw PlayStation was trending, and it was something which I didn't expect, Sony announced a new retro console, the PlayStation Classic!
It will come with 20 games, the list has not been released, only a few of the games have been officially announced – They will be Ridge Racer 4, Final Fantasy 7, Jumping Flash, Tekken 3 and Wild Arms.
I got the console! Here's my Playstation Classic Review.
This follows on from Nintendo's offerings in previous years, the NES Mini which I got, and the SNES Mini which I also got. There's been rumours of a Nintendo 64 Classic, but nothing has been released around that yet.
But Sony has confirmed the PlayStation Classic, and there's another 16 games coming, so it's fun to speculate what games they could be. No doubt there'll be reasons why certain games aren't included, licencing being the biggest hurdle for things like this.
Certain franchise games also don't work too well either, I am thinking of FIFA 97 or others, which never seem to age well.
So, here's a few games which I'd love to see on the PlayStation Classic.
Gran Turismo 2
Gran Turismo was a game changer, Gran Turismo 2 was as close to perfection as you can get for this generation of console. It was easily the best car game you could get. It had everything, not just racing, but the career mode of getting licences, competing and of course everyone's favourite, modifying your car.
WipeOut 2097
Again this was the sequel to WipteOut, but I think that this is the best version. Why? I think the soundtrack was incredible! Probably the best ever, with dance music heavyweights like The Chemical Brothers, Underworld and The Prodigy. A super fast, arcade racer, it was this generation's F-Zero.
Crash Bandicot
Possibly the best platform gamer for the PS1? I personally think so. I had the original and the follow up to the game, both were great, and there were others in the series which were probably just as good. One of these games must be on the machine.
Metal Gear Solid
A huge favourite of a game, with a couple of pretty eerie scenes. It was always a tough one, and the graphics and gameplay at the time were something else. Many hours spent on this one, none wasted.
Tony Hawk's Pro Skater 2
Another revolutionary game, Tony Hawk's Pro Skater 2 was a great game to play with friends. If you have a game which is about a sport that 99% of the players haven't played and it becomes a favourite, you're doing something right. The first one started it all, and the 2nd took it to the stratosphere and really made this franchise.
WWF SmackDown! 2
It must be one of the best ever wrestling games in the history of wrestling. It has every mode, including the best career mode ever. It was also during the Attitude era, one of the best for WWF, the days of Stone Cold, The Rock, DX and the Nation, among others.
Grand Theft Auto / 2
It was the birth of the biggest franchise ever in gaming, so it will be sad if Grand Theft Auto is not on this in some form. It's still a brilliant concept of a game, I miss the top down view.
Destruction Derby
Who remembers Destruction Derby? I do! It was one of the first games I got for the original PlayStation, and was a ton of fun. It would be great to have this, or it's sequel in the console.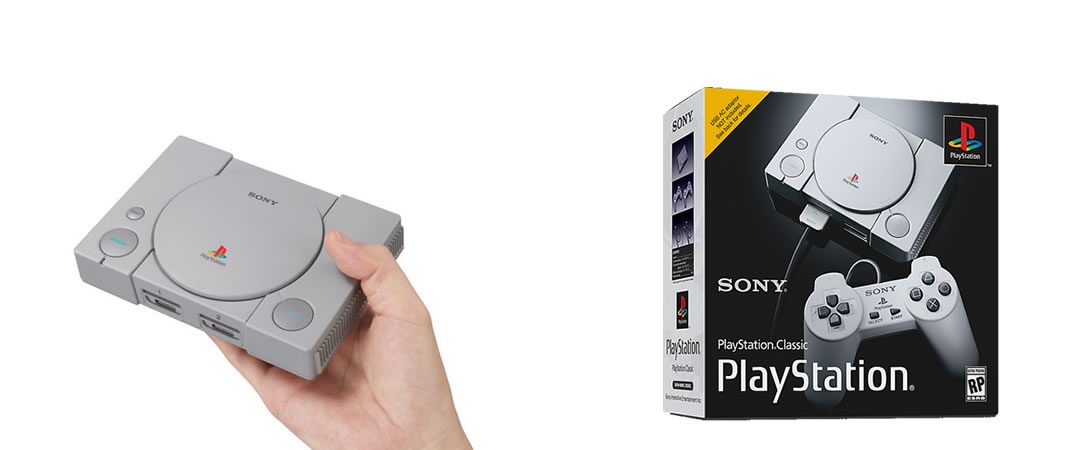 Other Games Worth A Mention
There's plenty of huge titles which I haven't mentioned, because in all honesty, I didn't like them. Tomb Raider, Silent Hill and Resident Evil are three massive games, but I just wasn't into them, but could be on the console.
A couple of other good games we might see:
Driver
Spyro The Dragon
TOCA Touring Cars
Rayman
Parappa The Rappa
Crash Team Racing
Dino Crisis
Croc
Syphon Filter
Medal Of Honour
Cool Boarders
What games do you want to see?
The Biggest Problem – Loading
The biggest problem with the console is going to be the load time. If you've ever gone back and play this console's generation games, and I have, the wait time is huge. There is so much time for waiting and loading, I forgot how bad it was, but it was bad. I can't see a way around it, so we may be stuck with it. Going from a fast cartridge era of less intensive games to slower CD games which were bigger, really made them slow to load, which you tend to forget about.
Despite the probable long loading times, I am still excited to see this console and see what games are coming for it.
It is going to be released on 3rd December, the birthday of the original PlayStation.
Will you be picking this up?
Thanks For Reading...Want More? 🙌
Hi, I'm Michael 👋 I'd love you to subscribe to my newsletter for exclusive content & updates on my blog straight to your inbox. (No spam, I promise!)