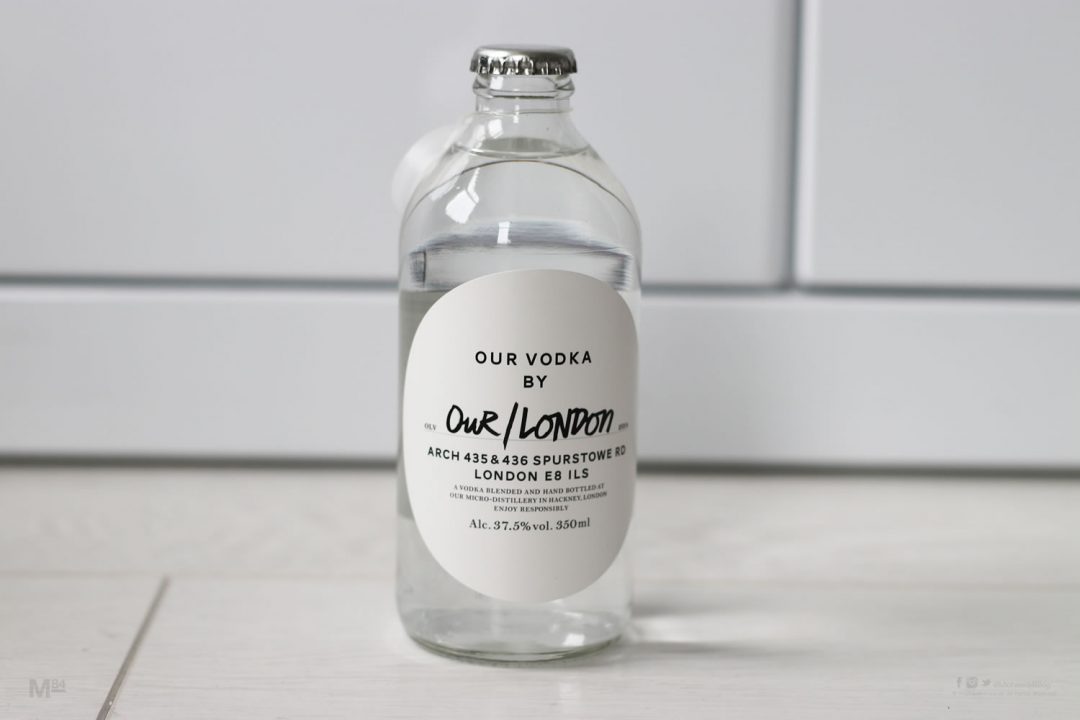 I do like vodka, but the only drink which I really make with it is either with Red Bull or in a cocktail. I've tasted so many, the last one I got was Reyka Vodka which is from Iceland, but for Christmas just gone I received a new one, and one I've never previously come across, called Our London from a brand called Our Vodka.
I do like trying out different vodka brands, so it was good to try something which I've never previously seen before. I had a little read about the company since they are new to me, and as the name suggests, this vodka is London based and is produced, blended and bottled the vodka in a micro distillery at Arch 435-436 East London. You can read more about them here. The company is actually from Sweden, and partners with cities to create a global brand with local roots.
The bottle is really distinctive, and reminds me of an old school, classic milk bottle. The front label is circular and has all the information and branding to the front, in a clean black and white style. It comes with a crown cap bottle top which you need a bottle opener for, and to re-seal the bottle, a plastic top comes with the bottle too. The bottle is also smaller than a standard bottle you'd get, in fact half the size at 350ml.
The taste…It's good! I think it's a really nice, smooth vodka, and goes down well. It tastes as good as some of the other premium vodkas which I have, and being made in Hackney it is always good to buy something which is created locally.
It comes in at around £22, which is expensive for a vodka, but you are getting something which has been made in a micro distillery in London. If you are looking for something which is produced in small numbers in smaller "party sharing" bottles, you can give this a look.
Thanks For Reading...Want More? 🙌
Hi, I'm Michael 👋 I'd love you to subscribe to my newsletter for exclusive content & updates on my blog straight to your inbox. (No spam, I promise!)