H&M have collaborated with one of the most well known denim brands in the world, Lee.
This isn't just another collaboration. This is where conversations about sustainability, transparency and the future of our world are lifted into focus to enlighten and inspire. – That's what H&M have to say about the collab.
These are some of the things to look forward to when the H&M x Lee collab drops in early February.
As you would expect, the collection is very denim focussed, with a lot of great pieces. It's not all about denim, with organic cotton and recycled polyester materials also being used in several items.
Pieces include jeans, jackets, t-shirts, sweats and even a bucket hat which will be perfect for the summer.
The collection is men's, women's and unisex. The colour palette for the men's range is blue, white and yellow, with a pastel pink colour on offer for the women's range too.
Here's some of the clothing which caught my eye.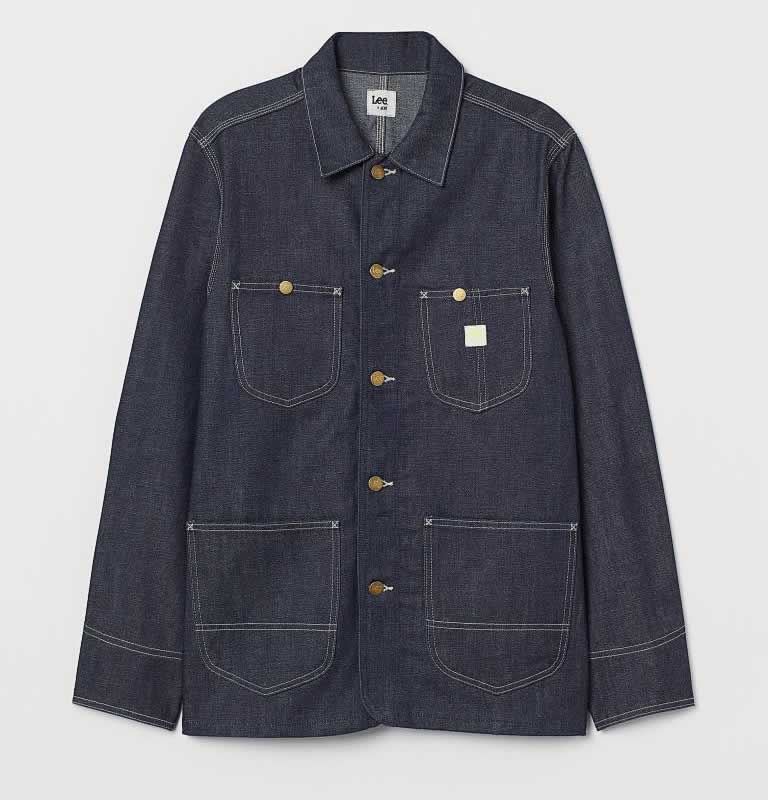 I do like a good denim jacket, and that's exactly what this is. The design is interesting, with two chest pockets and also two open front pockets further down.
The pockets come with the Lee X stitches, with the buttons and press studs having the Lee branding.
It's made from a mix of organic cotton, recycled cotton and true hemp. It comes in at £39.99
You couldn't have a Lee collection without a pair of jeans, and these are my favourite from the collab.
They're dark denim, my preferred colour of denim. Coming in a relaxed fit, they're easy to wear, have slanted pockets. Made from organic cotton and true hemp.
You can go for a full double denim outfit wearing these with the denim jacket above.
These cost £34.99
Last up for the dark denim outfits is this hat. If you combine it with the above you'll be looking at a triple denim outfit. Or you could just wait for summer and wear this on it's own, it looks cool.
I love the thread detailing around the hat, which is made from Tencel™ lyocell.
The hat comes in at £12.99.
Next up I saw a few sweats I really liked. I already have A sweatshirt in a similar colour, so I do like this light pastel shade of yellow.
This is a hoodie which comes with the Lee logo and branding to the front in a small style, with a larger print to the back. The hoodie is made from heavy 400gsm organic cotton, and is soft brushed inside.
It costs £34.99.
The joggers match perfectly with the hoodie, so you can wear these as a cool co-ords outfit. They can of course be worn on their own, and have a small logo to the front.
Like the hoodie, they're made from a heavy 400gsm organic cotton sweatshirt material. They're £29.99.
Another sweatshirt I like is this one. It comes in an off-white colour, and has a slogan print to the front. Lee is a denim legend, 130 years of jeans created in 1889 in Salina Kansas print to the front.
Again it's made from 400gsm organic cotton and costs £29.99.
Finally there's a very nice pair of white jeans. I am a fan of white jeans, they work so well in the summer, and now is a good of time as any to jump on board this trend.
5 Pockets, washed organic cotton soft denim in a relaxed style, they'll be perfect for a casual outfit when it gets warmer. £34.99.
Those are my highlights from the H&M x Lee collaboration. Find more style and affordable clothing in the men's fashion blog with the latest trends and key pieces for this season.
The collection will be available in February at H&M. Check out the collection and campaign in full online at H&M here.