Did Someone Say Hygge?! 😉
For so long now I have needed to buy a new duvet for my bed, and I wanted to buy a good one. For the past year or two I have talked myself out of getting a new one, my (now old) feather and down duvet was still pretty OK, but had lost it's "fluffiness" and was quite flat. I had to decide not only which duvet I wanted to get, but also what tog rating I wanted. The TOG rating is pretty simple to understand, the bigger the number the more warm it's supposed to be; So 4.5 for the summer, and 13+ for the Winter. The fill is also important, there's natural fill like feathers and down, and synthetic too.
I wanted to get a natural filling one again, so that took one of the options out of the equation. But then it goes further; There's different qualities of natural fillings too. These are such things like standard goose feather & down, Hungarian, Canadian, Siberian…All different qualities and all at different price points of course. Since this is somewhat of an investment (I don't buy quits everyday!), I decided to go for something a bit expensive, and got myself a Hungarian Goose Down Duvet.
I could not remember what the tog rating was on my original duvet, I think 13.5, and I was torn between a 10.5 and 13.5 version, than I found a 4.5+9 tog duvet, which is actually two duvets you can clip together to make one. The good points is that it is supposed to keep you warm in the Winter, then in the summer you can put the heavier one away and use the lighter one; It's like 3 in 1! But you do pay more money for this pleasure, this cost £190 which is pretty expensive, a similar standard goose feather & down only costs £68 for the same 4.5+9 tog set.
I have to say though…This duvet is so warm! It's been really cold in the past couple of nights, and it's kept me really toasty. It's pretty lightweight, but the quality of the fill means it keeps you warm while being light.
The two quilts are easy to put together, and are fixed using 12 clips. Once the duvet is in a cover, it does not move around at all, which is something I was worried would happen.
Overall I am happy with this, and look forward to the hot summer and using the thinner one when we get our amazing hot Summer of course 😉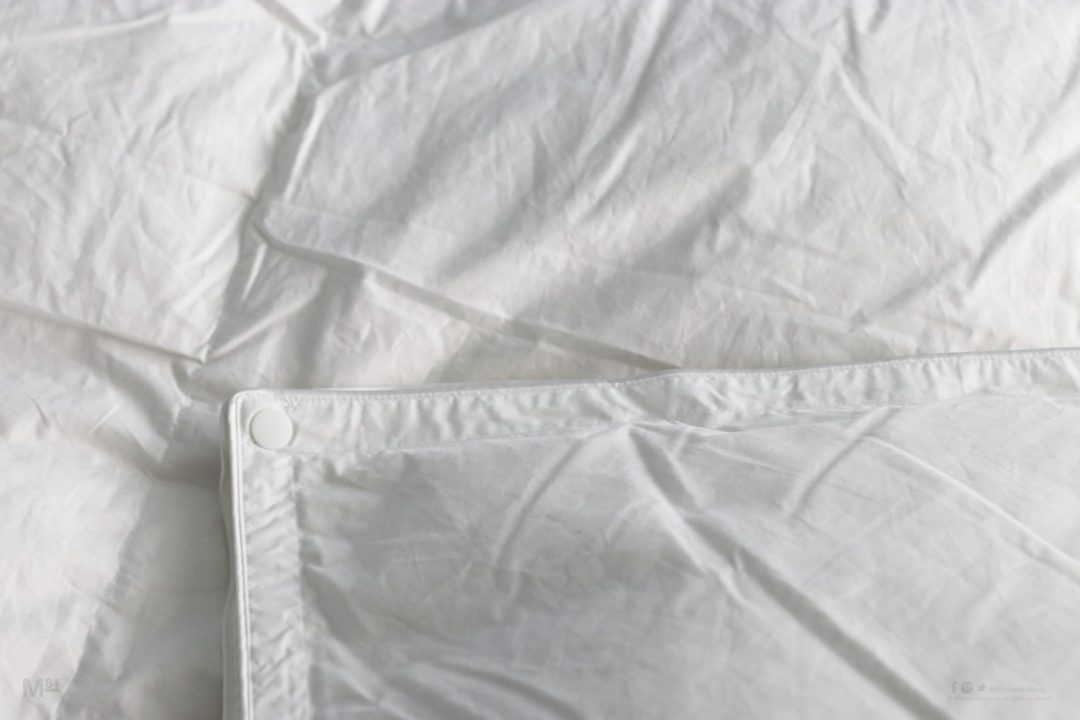 The two duvets clip together at the corners and all around the edges of the duvet like this.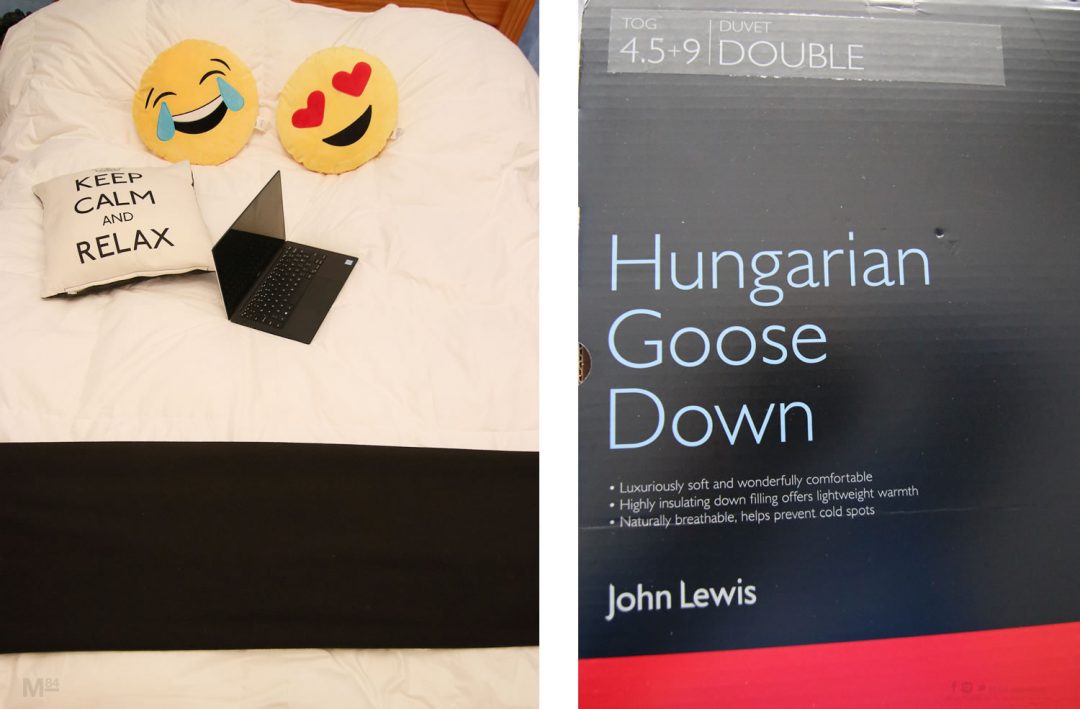 Thanks For Reading...Want More? 🙌
Hi, I'm Michael 👋 I'd love you to subscribe to my newsletter for exclusive content & updates on my blog straight to your inbox. (No spam, I promise!)