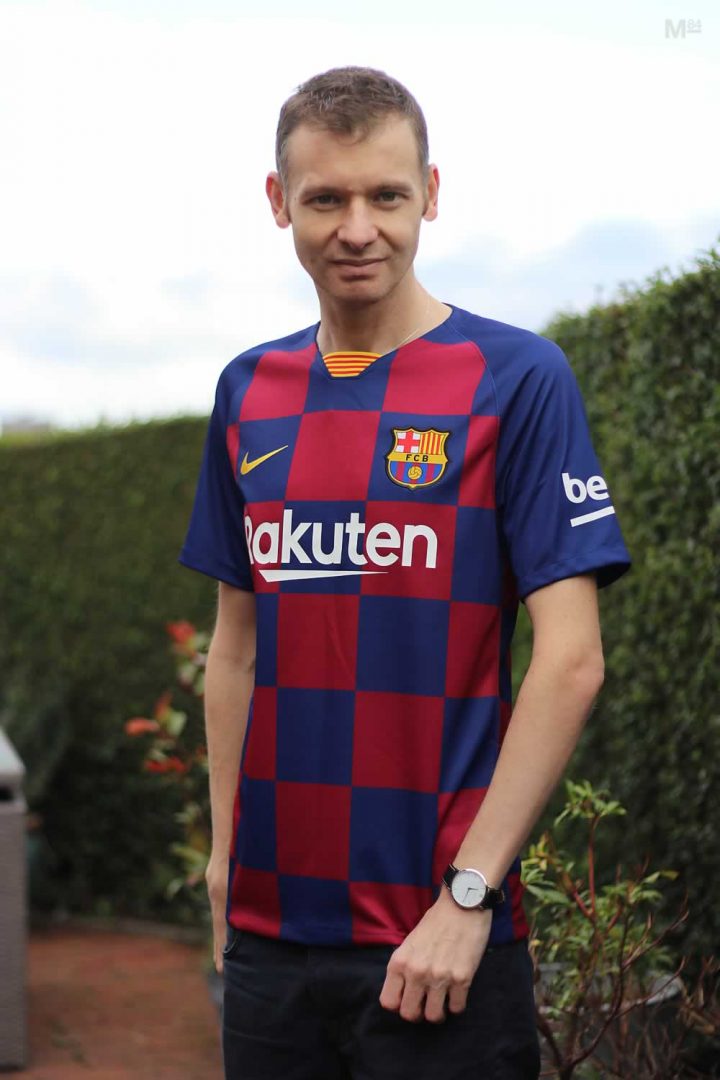 I got myself another Barcelona shirt. It's the Barcelona home shirt, and I was not planning on getting this, but I did.
Here's why…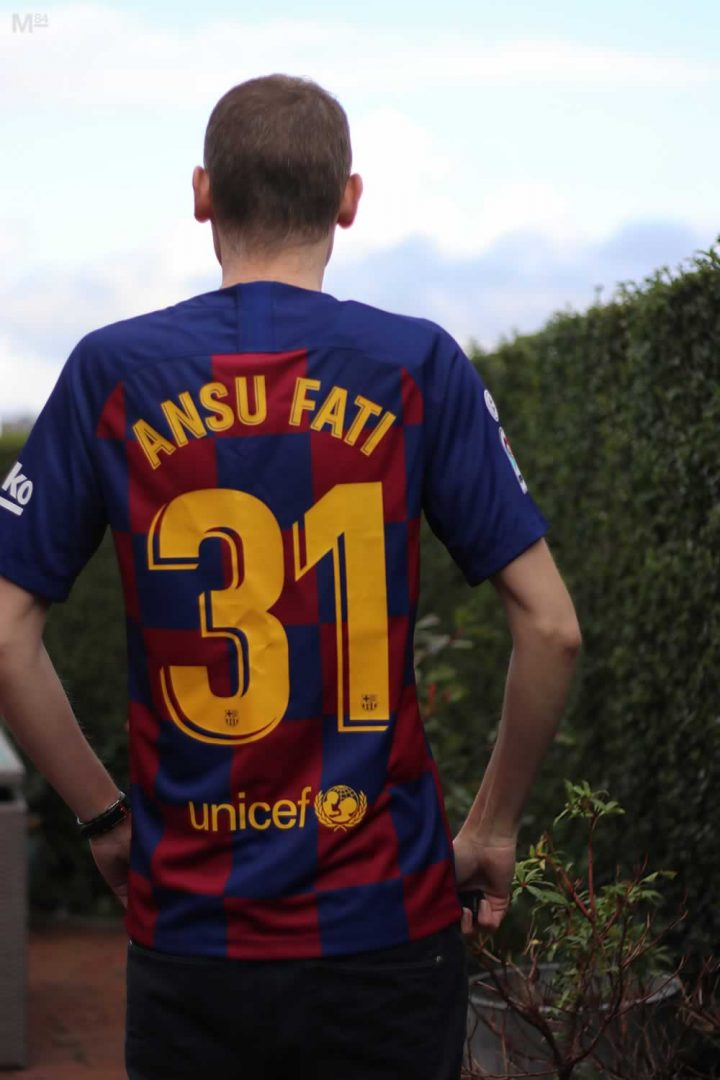 It's an Ansu Fati shirt!
As you'll have seen the other day, I got the Barcelona Champions League Goalkeeper shirt which I love. As I was buying it, I saw that the Barcelona home shirts from last season were also on offer.
Not a big deal, I've saw them on sale all over the Internet. But this was different. It was on sale but has the future superstar name and number on the back.
Ansu Fati number 31.
I saw him play for Barcelona a couple of times and thought he was good. He went on to play for Spain's youth teams, and looked like class. He's already a bit of a star, and has broken a few records already.
He's the 2nd youngest player to make his full debut for Barca, at 16 years of age. He became the youngest ever goal scorer for Barcelona (and 3rd youngest in La Liga history). He then became the youngest Champions League goal scorer at 17 years of age in December 2019.
He's broken records almost every time he stepped on the pitch last season.
In Spain the first team squad are numbered 1 – 25. He was officially a B team player, which is why he had the number 31. Players in the B team can play in the first team, as he did.
This season he has been promoted to the full team (and plays with the number 22). In the first Clasico of this season, he scored the only Barcelona goal as they lost 3-1 to Real Madrid.
He has also played for Spain, and played very well! He has played a couple of games, and already scored his first goal this past September.
Everyone has high hopes for him, he could be the next big superstar (if he isn't already).
With all of that said, when I saw the shirt was on offer (and in my size too!) I had to grab it.
I kind of see it as a bit of history, a bit of memorabilia. I do like the shirt and the design, with Barca using checks last season rather than their traditional stripes. But it's all about the player and printing, Antu Fati 31.
As this was from his first season, it could be collectable, and even if it's not, it's still cool to own.
The shirt also has the La Liga badge on the sleeve, as well as the Champions 2018-19 gold badge, denoting the season before where Barcelona won the league.
Happy Birthday to Ansu Fati! He was 18 on Saturday gone.
If this was just the regular home Barcelona shirt I would have not bothered getting it. I could have got a Messi shirt, but when I saw this one, I couldn't let the opportunity pass by.
Future star of Spain and/or Barca? We'll see! 🙂
Thanks For Reading...Want More? 🙌
Hi, I'm Michael 👋 I'd love you to subscribe to my newsletter for exclusive content & updates on my blog straight to your inbox. (No spam, I promise!)