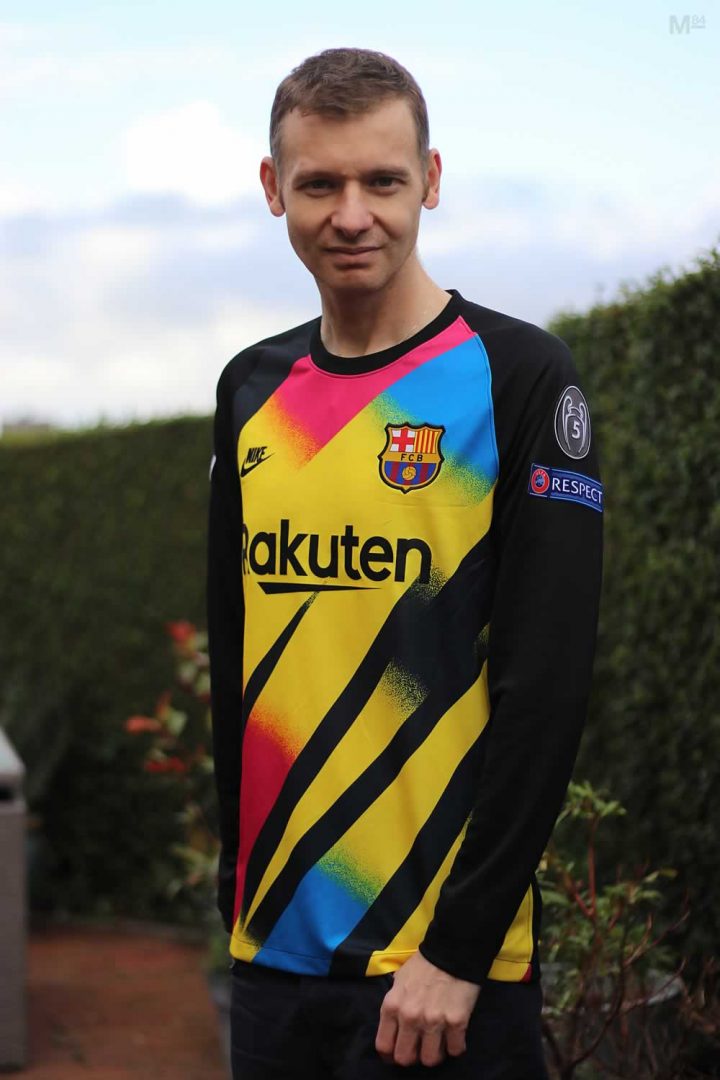 I got myself a couple of football shirts that are brilliant!
First up I have to talk about this Barcelona goalkeeper shirt. I saw this a while back and loved it. I found a great deal on it, so I went and bought it.
It was the shirt for the Champions League last season, which was not something to remember for Barca (they lost 1 game 8-2 against eventual champions Bayern Munich).
I actually featured this shirt before on the blog. As soon as I saw it, I thought it was amazing. I am not a follower of Barcelona in particular, so I didn't want to pay the £65 for the shirt, and thought nothing else about it.
Then browsing around there's been a lot of sales for last seasons shirts, and to my amazement this was in it.
This reminds me of the great goalkeeper shirts of the 90s I loved so much. If you know nothing of football shirts, in the 90's goalkeeper shirts went crazy in terms of the colours, designs and patterns.
In the last 20 years or so, they've become more clean and have simpler designs. I do like the modern ones with their minimalist design, but for me, the cool or crazy designs are what goalkeeper shirts are all about.
And that is what this is. Black, yellow, blue, pink, striking lines, it has them all. The colours go well together, and it's one of the best modern takes on 90's design I've seen in goalkeeper shirts for a while.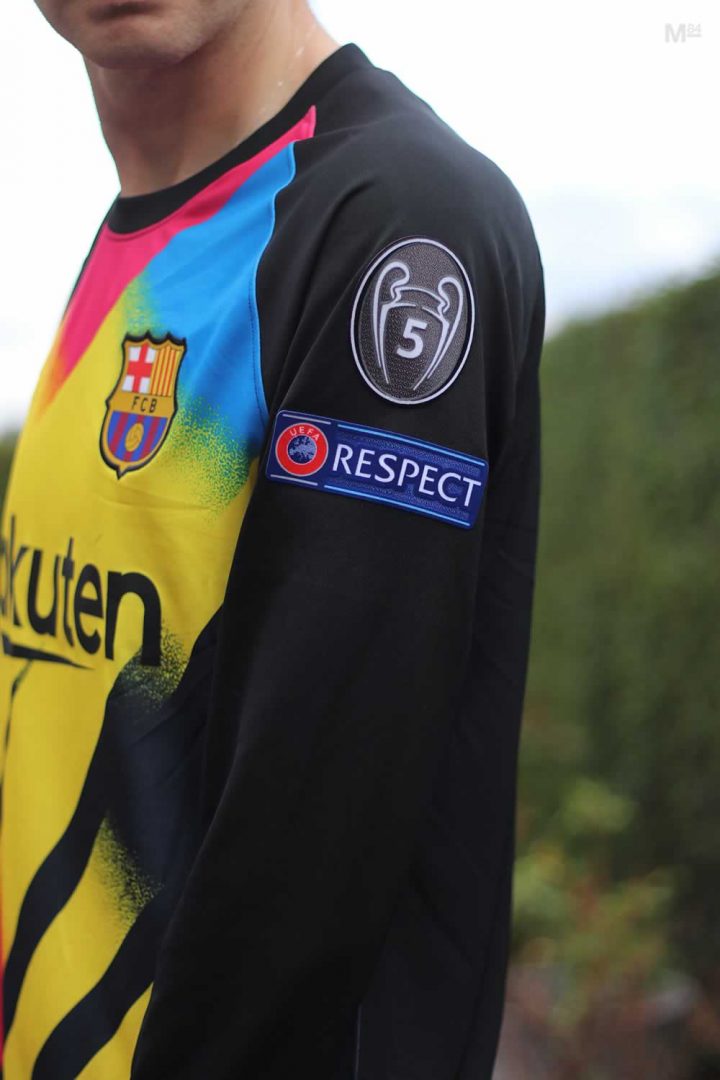 This is the Champions League edition, and comes with some cool badges which are on the sleeves.
There's the respect UEFA Badge and the 5 Champions League titles patch on one arm, with the Champions League star ball logo on the other.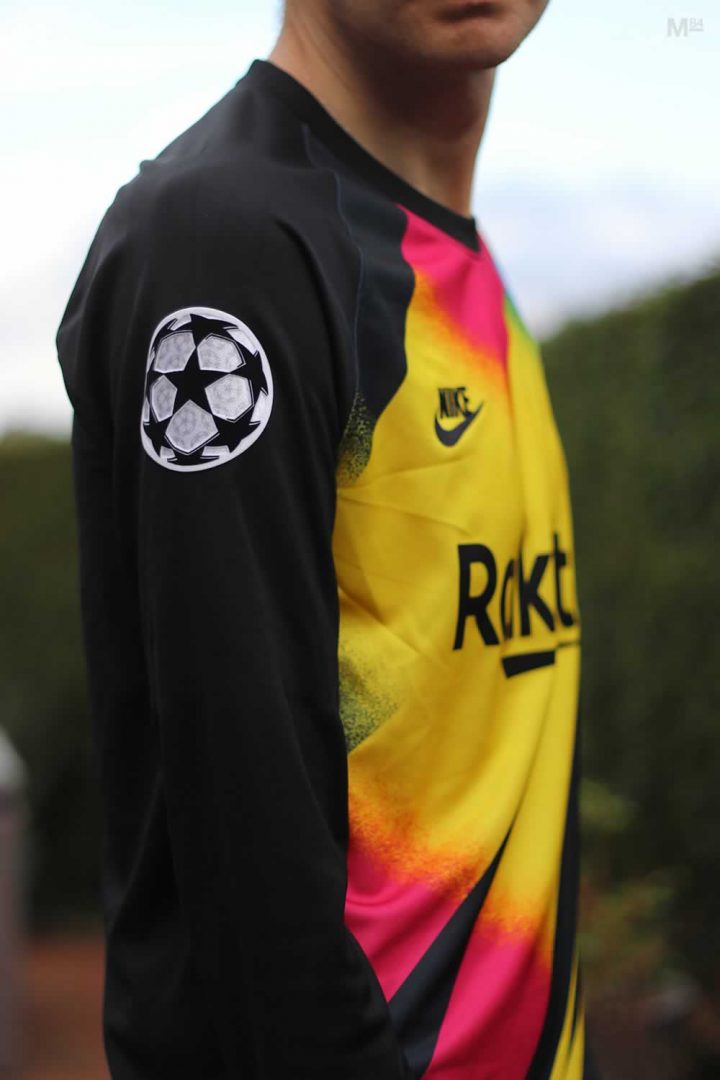 I do love football shirts. I would not go so far as to say I am a collector, but I am somewhere in between that and someone who just buys a shirt for the club they support.
As far as this shirt goes, I bought it more for the design than because it's Barcelona or anything else.
Buying last season or older shirts has become somewhat of a trend for people. You can get some real bargains, and if you like the design, or you just don't care about the season, there's deals to be got.
I did get another Barcelona shirt…A Barcelona Ansu Fati home shirt, but I will feature that in my next blog post.
Thanks For Reading...Want More? 🙌
Hi, I'm Michael 👋 I'd love you to subscribe to my newsletter for exclusive content & updates on my blog straight to your inbox. (No spam, I promise!)