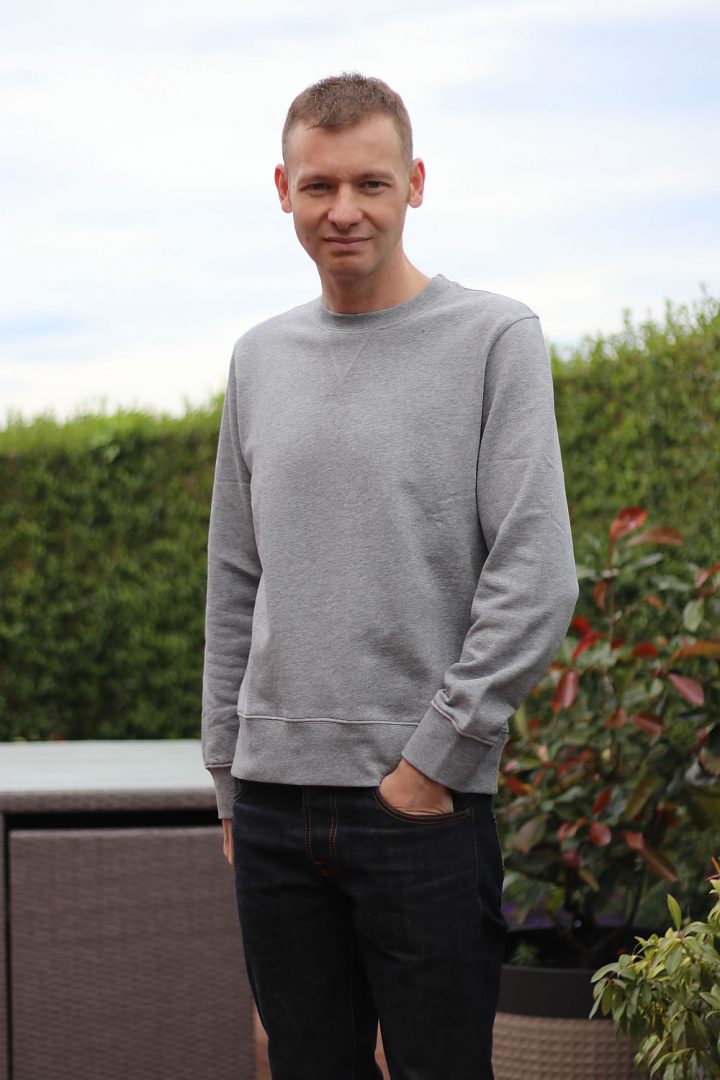 There is a brand which has been on my radar for a while, but I haven't bought anything from them before. I needed something new for my Autumn wardrobe, and so I decided to give them a try.
So I got a grey sweatshirt from ARKET.
Here's my thoughts on the sweatshirt, and the brand.
If you've never heard of the brand before, it's a Swedish fashion label which is owned by H&M. It has more of a focus on higher quality garments, essential pieces and toned down looks. It's kind of a mid range essentials and basics ranges, and they sell everything from sweats to tees, jackets to shoes, and put a real emphasis on the fabrics it chooses.
Not only that, but the ethos behind the brand is that everything is traceable. That means if you look at any product page, it will tell you not only where the garment was made, but the supplier and factory it comes from.
I think in the modern world this is incredibly important. These days, whenever I buy something, one of the first things I look for is the "made in" label. This is especially true when it comes to paying more, because if you're buying an expensive brand and it's made in the far east, what are you paying for?
Of course that's not to say everything from the east is poor and everything from the west is superior. However the cheap things are usually cheap for a reason, be that the brand name, fabric, construction, labour costs or something else.
This is a french terry sweatshirt and costs £35. With it's big brother H&M selling cheaper sweats, you may think is this worth it?
So what do you get for your money?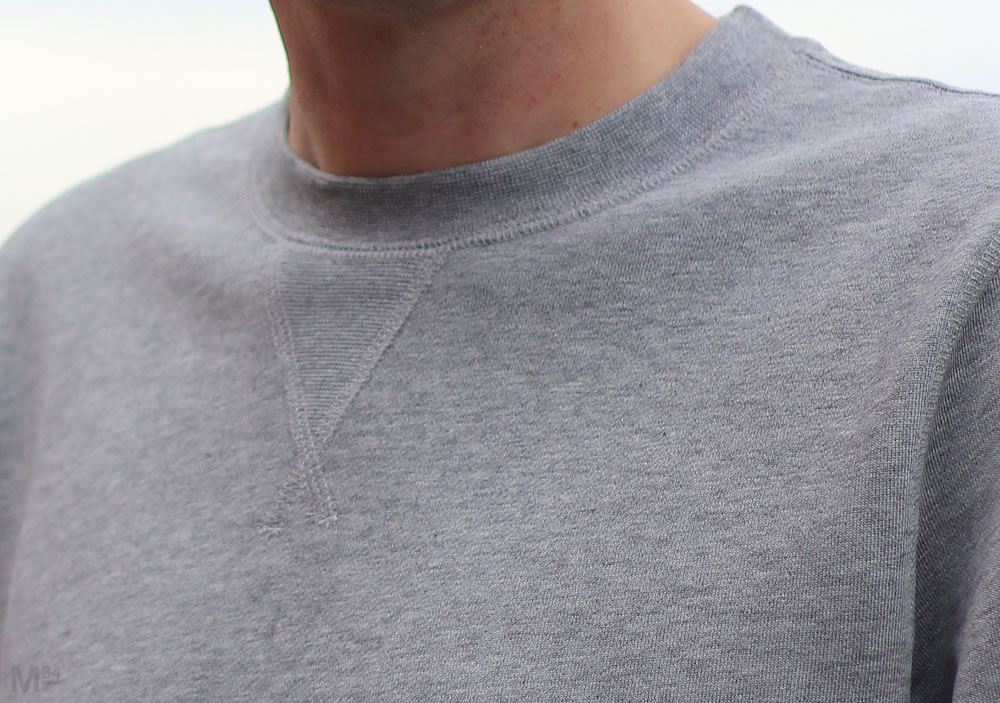 Well first of all I was looking for a sweatshirt which was french terry or loopback. If you don't know what these are, you should check out my sweatshirt guide. But essentially it's the inside of the top and the way it's constructed, with flatlock stitching.
You've probably got a sweatshirt which is like fleece on the inside; This is not like that, and feels more hard, but is soft, and designed to wick sweat away.
It is a 340gsm weight (that's 340 grams per metre), however since you rarely see sweatshirts specify their weight, how does this feel in the real world?
I would say that it's mid to heavyweight in terms of the thickness of the garment. It's not a super heavyweight thick sweatshirt, however it's also not light either. I really like the weight of this, which will be good for layering as well as wearing on it's own.
The quality is very nice too. It's nice and soft, and has that kind of quality feel to it. The ribbed sleeves and hem of the top is quite prominent. It has the "V" stitching in the neckline which is something which I was looking for too.
I went for the grey colour which is a staple and will work well with so many clothes to build an outfit. If you want a minimalist look, this is perfect. Another colour I was looking at was navy which would also be good, and in the summer I saw they had a mint colour which I loved, but is now sold out.
Overall I love this ARKET Sweatshirt. I would definitely consider it one of the best sweatshirts if you weigh up the cost, quality and sustainability factors. I think it's right on the money in terms of quality and price – I wouldn't want to pay a lot more, but if I could get it for less, I'd consider it a bargain.