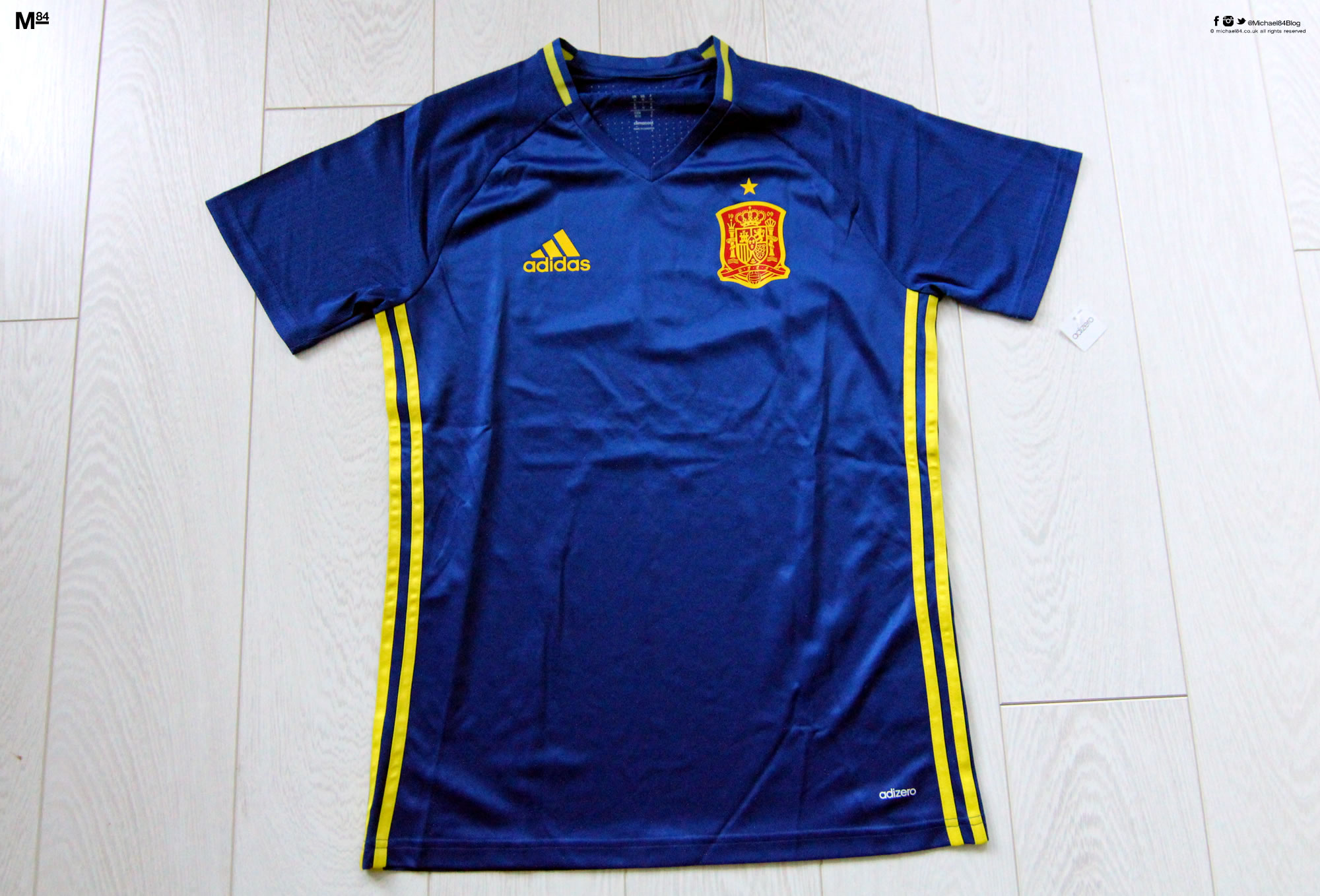 I got all four 2016 Spain shirts at the back end of last year, including the home and away shirts and the home and away goalkeeper shirts when Adidas released them, and then for Christmas I got a few of the training shirts, which are here 🙂
The first is the training shirt which will be worn the most by the players, and it's a royal blue colour. This shirt is an Adizero style, and has the Adidas logo and Spain badge printed on with a heat seal rather than using embroidered badges. The back of the shirt is mesh for airflow and to keep you cool when wearing.
The second is a very dark blue (almost black) top, with a repeat print of España throughout the shirt, along with yellow Adidas stripes to the sides of the shirt. It's an Adizero version of a shirt, and so has a good fit.
The last is another interesting design, and is a white base with golden yellow top with a spray paint effect, along with red Adidas stripes to the front. Once again this is an Adizero top which means the best fit and really breathable material. This one has España written on the back at the top where a player's name would be on a football shirt.
I really like that Adidas are making more outrageous type of designs, they should get back to the crazy 90's of designs in football shirts. I do like the traditions of plain shirts, they are much smarter, but I think that they should make some distinctive designs for at least a couple of tops too, which is what they have done in these two shirts.