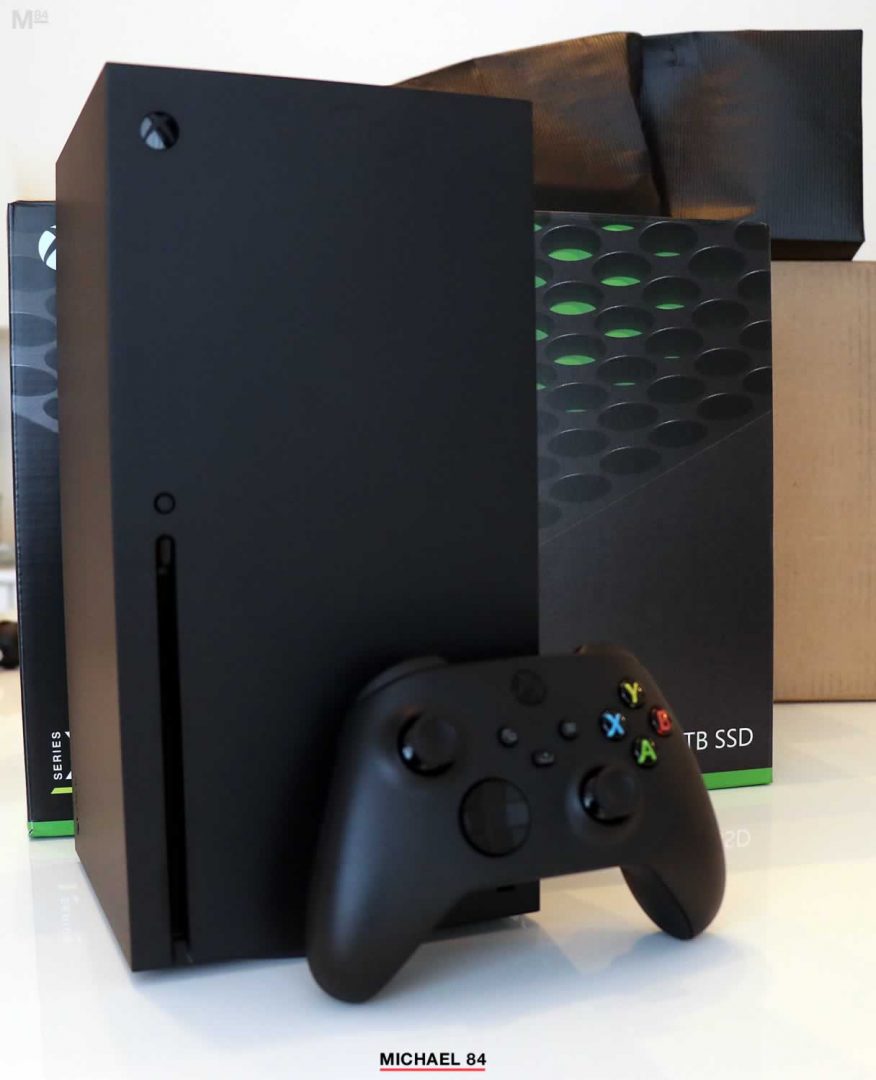 Finally it is here! The XBOX Series X, and I have one.
I got this yesterday which was the release date, 10th November 2020. It's sold out everywhere, but I managed to get a pre-order and luckily get mine.
Since it's so new I am going to do a short review and initial impressions along with the unboxing, and then update this with a more in depth review.
Here's everything you want to know.
Unboxing – What's In The Box
I have to say that the unboxing experience is so pleasant.
It's not just a box you open like a traditional box, it has a few sticky tabs on the exterior which you have to remove first.
You can then lift off the top of the box like opening a lid, and you're greeted with the Series X wrapped in black with a "Power your dreams" sleeve.
Inside the centre of the box hidden away from sight, you get the power cable, controller with batteries and an HDMI cable.
The HDMI cable is a newer, faster HDMI 2.1 cable which should be used to get all of the next gen benefits. If you're thinking of just using your old cable and swapping it in, you shouldn't.
The Xbox Series X Hardware
So the box itself, it's not as big as I first thought it would be. It's reasonably tall without looking out of place on a counter top or entertainment centre, and can be laid flat too.
It is however, heavy, pretty heavy. Maybe it's because of the shape of this, more of a block than a box, but it feels heavy. This isn't such a bad thing, because it feels very sturdy and well made.
There's the vents on the top which actually look kind of cool, and there's no nonsense going on the front. Just a simple slot for the disk drive, and a power button which glows.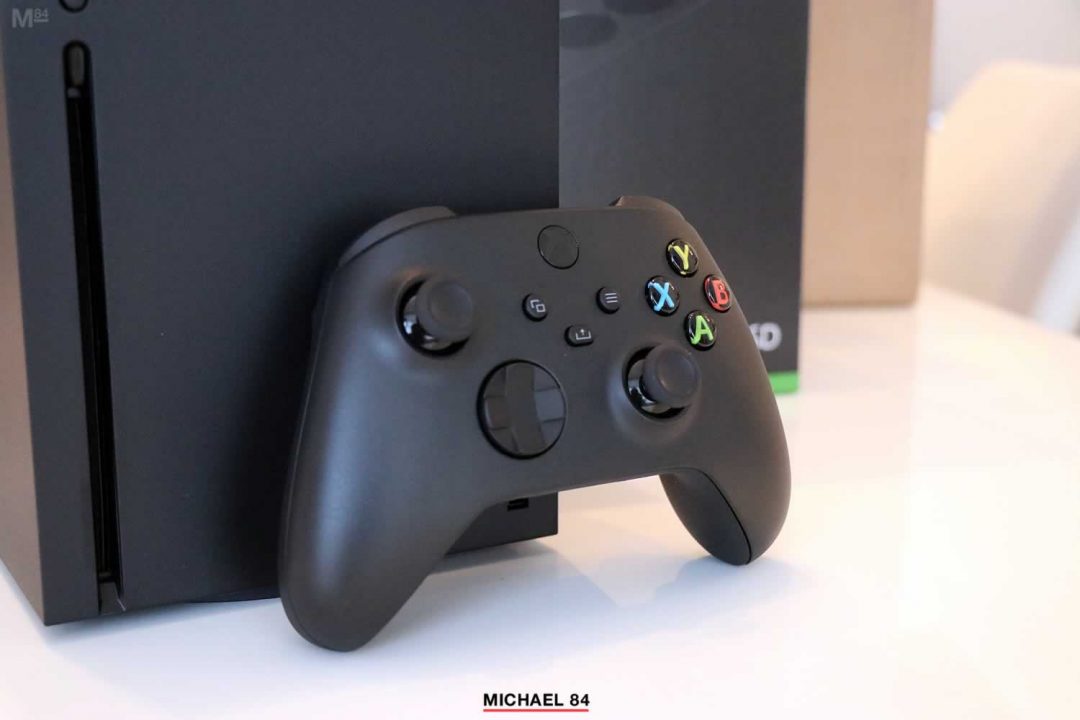 The Controller
As for the controller, it's more of the same from Xbox, but better.
I have always liked the Xbox controller, it really got better from the Xbox 360 onwards. It's continued to get even better still, and I was always thinking how it could be improved.
There is now a textured feel to the back, which is perfect for gripping. It's a tiny difference, but you really do notice it when it's in your hand.
There's the same grippy feel to the LT and RT buttons, and it's minor but nice improvements to an already good controller.
Set Up
The set up is pretty straight forward, as you'd imagine. There's only two cables, power and HDMI, plug both of those in and you're set.
Switch it on and it's as simple as connecting the WIFI, and setting up the TV for the best mode which it does automatically. If you're like me and already have an XBOX account all you do is sign in, and everything is copied over.
There was of course some downloading to be done, as is the way with gaming these days. There was a small update to be done, and from then on it was a case of putting some games on.
Starting Up: It's So Fast!
Starting up the machine is so fast. From pressing on the power button to the screen loading is seriously quick.
It's also really quick to get in and out of games. I was going in and out of FIFA to the main Xbox screen and it was almost instant.
Playing through the games around various points is also faster too. I guess due to the storage being SSD along with all of the other newer, more powerful hardware.
Gaming & Graphics
Since it's so new and I have only just got it, there's not too much I can say about the games and graphics today. I know that's not great, since that's the major factor in a gaming machine.
The problem with the big games is that they are big in size, and take an eternity to download. I should have some very soon though.
I have managed to play FIFA 21 with the downloaded update for the Series X, and it looks great. It can be hard to see the improvements in football games at times, but I have to say that it does look really good.
It's my first time playing the game in 4K and on the Series X, and it looks incredible.
I am going to try out some more games in the coming days, so will update this section then. (If you have recommendations please let me know)
Audio & Sound
One noticeable and stand out feature has to be the audio. The sound is amazing! You can really tell that the audio is just that much better. It's really noticeable in the game, the sound feels so immersive.
Xbox Game Pass
I have to quickly mention Game Pass. I already have an Xbox Live membership, so I thought I'd buy 3 months of Game Pass Ultimate to try it out with some games.
But it would not let me have both, so Microsoft has converted my Xbox Live to Game Pass Ultimate (which includes live).
The good part is that I now have game pass, the bad is that my Live subscription was at the old price which I will no longer get, so might have to pay more down the line.
Verdict
If you've ever bought a console on day 1, or even year one, you'll know that the best is yet to come. That's the case with the Series X. It's great, it's brilliant, the next gen of gaming is here. But there's so much more to come.
I have gone from the original XBOX One to this, so that's 1080HD gaming to 4K (I didn't bother with the One X) and I think it looks very good.
Knowing that it's going to look and feel better, it's worth the investment even if you're a casual gamer like myself.
Not forgetting some other nice things such as the ability to play 4K blu rays videos, which I've not mentioned.
It's supposed to be 8k compatible too, so it really is a machine for the future as well as today.
Thanks For Reading...Want More? 🙌
Hi, I'm Michael 👋 I'd love you to subscribe to my newsletter for exclusive content & updates on my blog straight to your inbox. (No spam, I promise!)