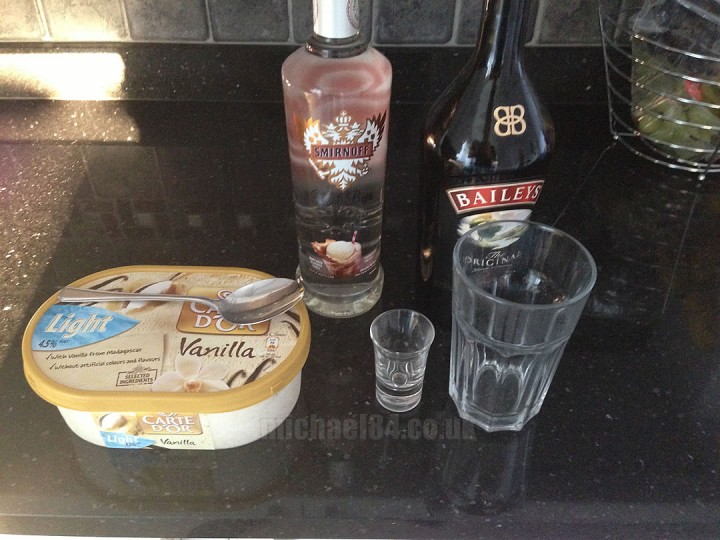 So as you may know I got the rare Smirnoff Root Beer Float Vodka the other day, and it smells pretty nice! But how does it taste? What can you make with it? Well if you are a kid you will know that a float is usually means one thing…Ice cream!
I remember as a kid having ice-cream floaters which consisted of Coke or Lemonade with a scoop of ice cream.
This is the same thing, but an adult-alcohol version of a childhood favourite. I saw a recipe which included this vodka with Baileys, I have added Ice Cream into the mix too.
You Need:
Smirnoff Root Beer Float
Baileys
Coke
Ice Cream
Your Favourite Glass Tumbler
Pour a shot of Baileys into the glass, then a shot of Smirnoff. Pour the Coke over them both slowly, that will cause the Baileys to foam up so do it slowly. Then add a large scoop of vanilla ice cream. Serve with a straw.
The first time I made it I think I used a bit too much of the alcohol (I used almost 2 shots of each) so I would recommend using only 1 shot of each. If you don't want the foamy top you can shake the cocktail up and get a more consistent texture. Remember when you are shaking up Coke it is already fizzy so be careful!

The taste? Really nice!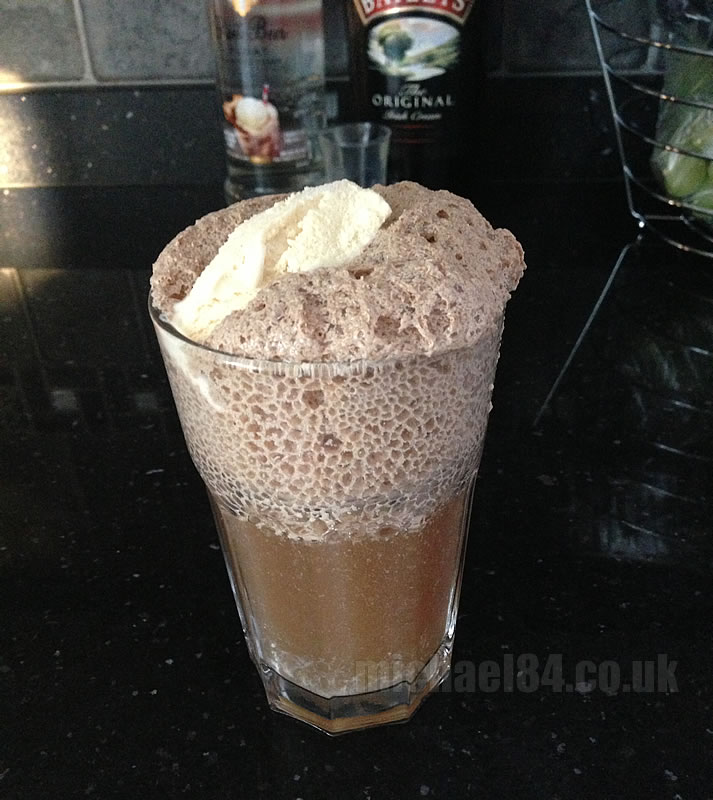 You can check out my other Smirnoff vodka bottles, which includes:
Thanks For Reading...Want More? 🙌
Hi, I'm Michael 👋 I'd love you to subscribe to my newsletter for exclusive content & updates on my blog straight to your inbox. (No spam, I promise!)